Ukraine, the corona virus and Nazis, that's how the Russian site Eurasia Daily decided Ukraine's Orthodox Church was battling the corona virus, by raising their arms in a Nazi salute. In fact, the fake story stems from a Facebook post by an Orthodox priest supporting not shaking hands,  while the leadership of the Orthodox Church in Ukraine advises its faithful "to be attentive towards others and follow the recommendations of the medical community, identify the symptoms of the disease and be merciful and tolerant towards others".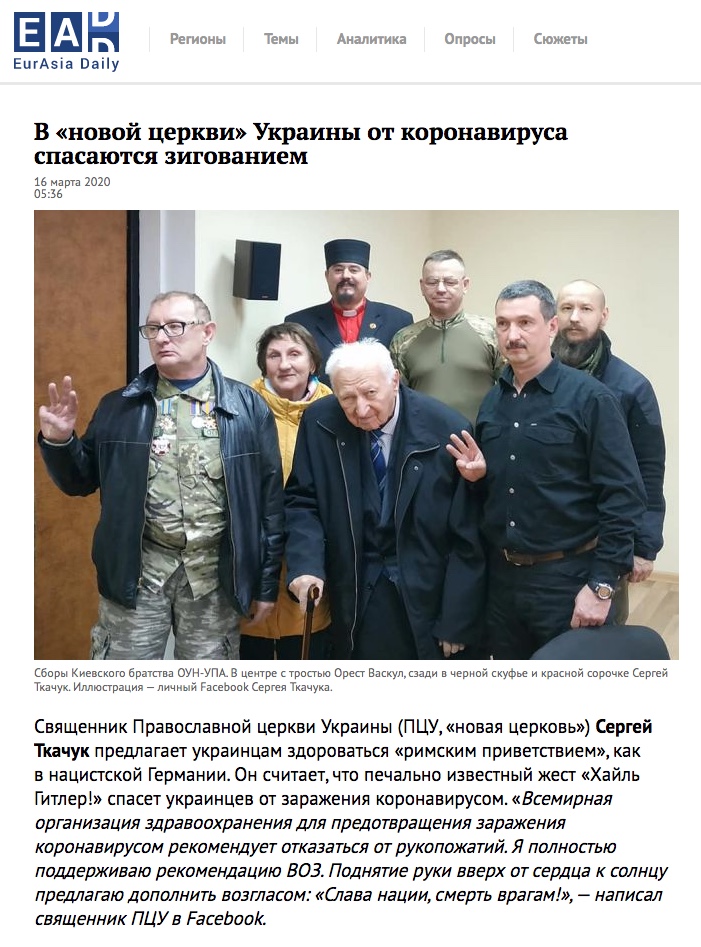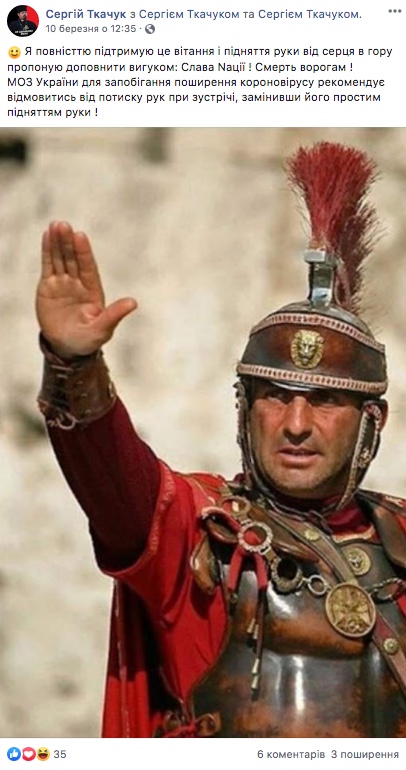 Referring to a Ukrainian priest's Facebook post, Eurasia Daily writes that the priest suggests Ukrainians should greet one another as the Romans did, by raising the right hand. "This Nazi propagating priest believes the infamous Heil Hitler salute will save Ukrainians from being infected by the corona virus" the publication concludes.
The priest, Serhiy Tkachuk, writes in support of the Health Ministry recommendation not to shake hands in order to avoid corona virus infection transmission and suggests that raising one's hand from the heart might be a substitute. His post is illustrated with a picture of a Roman legionnaire. Tkachuk makes no mention of Nazi Germany or Hitler in his post.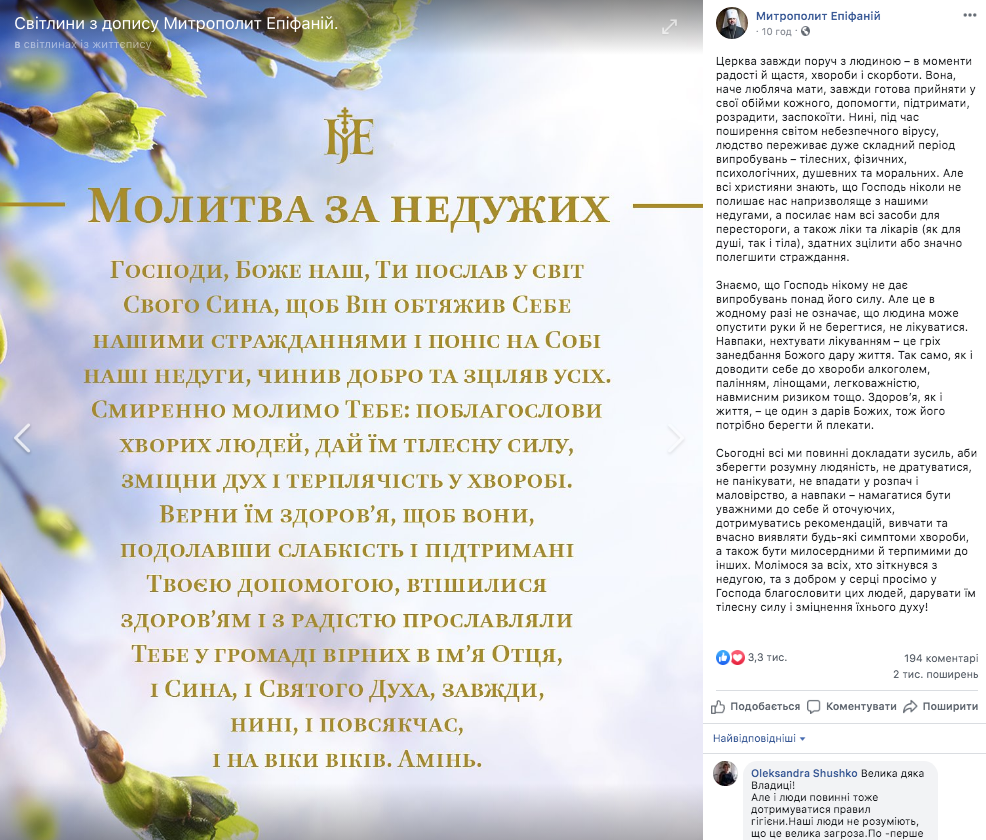 Meanwhile, the leader of the Orthodox Church in Ukraine Metropolitan Epiphaniy called on the faithful to remain humane during this corona virus scare. "Do not be upset, don't panic, or fall into despair and resort to little faith, on the contrary, be attentive towards one another, follow medical recommendations and be vigilant about the symptoms of this disease."