On September 20, the official Twitter account of the Permanent Mission of Russia in Geneva published a photo entitled "Modern Ukraine. Human Rights on the Upgrade", showing a building with Ukrainian and Nazi flags.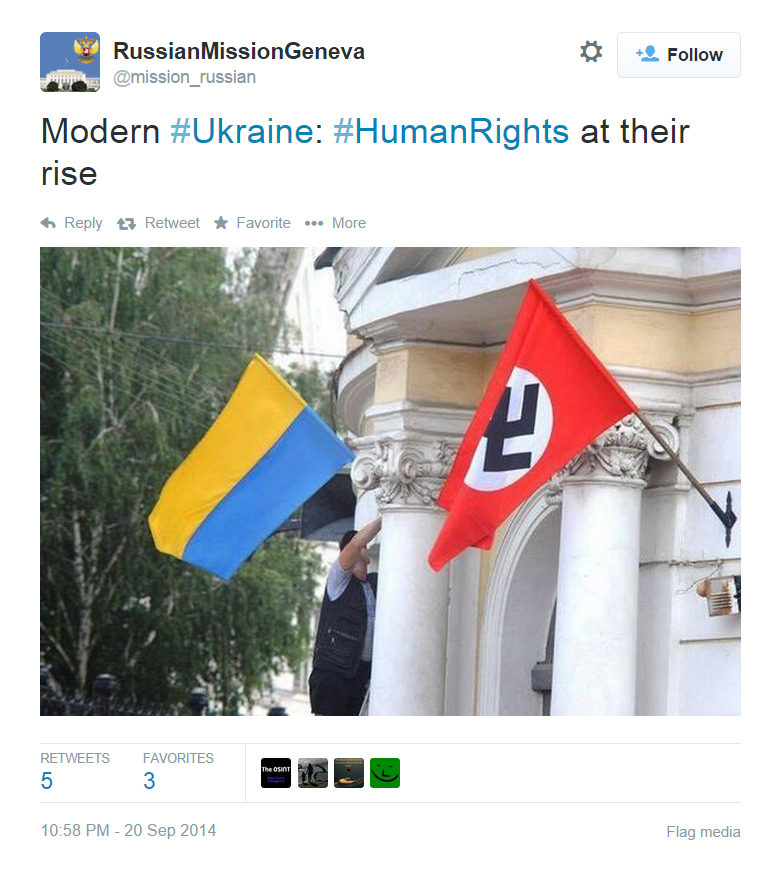 However, this photo has been "wandering" around the Network under different titles for a long time. Let us recall that it was taken during the shooting of a movie in Kharkiv in 2011.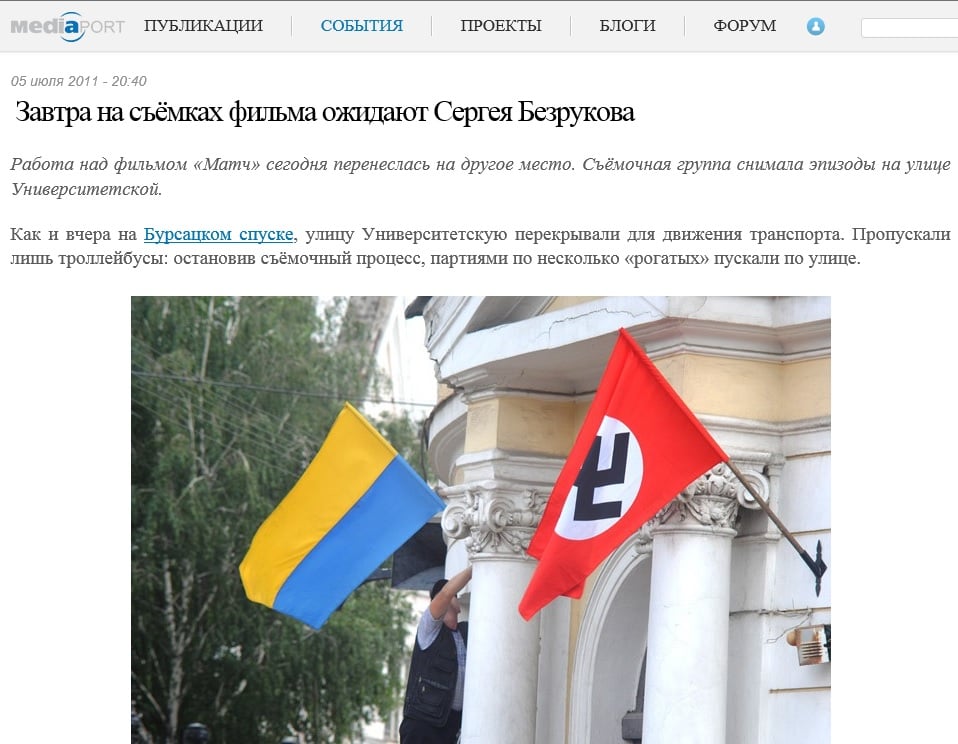 At the moment the photo is removed from the Twitter page of the mission.