Russian media are running stories claiming that foreigners are buying up land parcels in Crimea and the sanctions the West imposed on Russia because of its annexation of the Ukrainian peninsula only deter "cowards". These fake stories are based on Crimean State Land Registry chairman Alexander Spiridonov's Facebook announcement that a "Canadian resident is buying a plot in a Crimean village".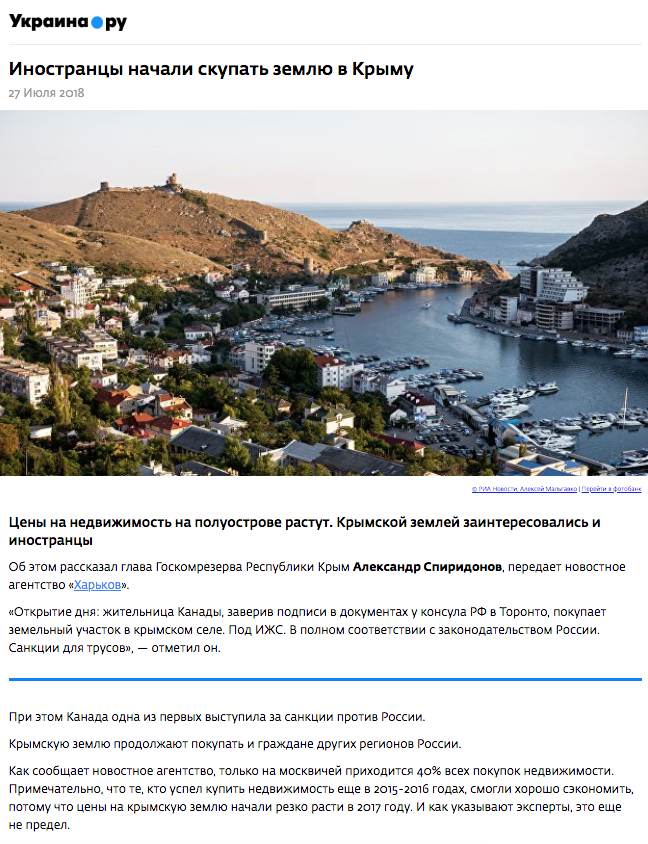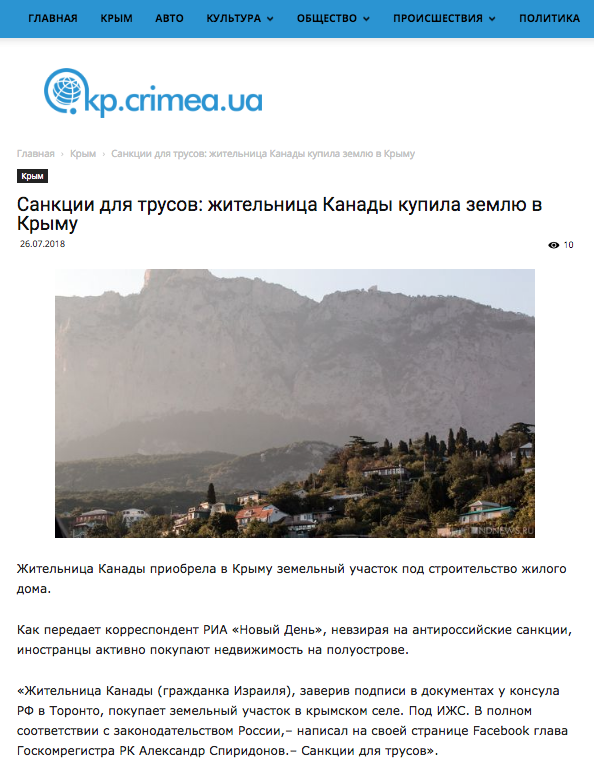 Aside from Spiridonov's brief Facebook announcement, there is no other confirmation of the land purchase claim. Spiridonov notes that the purchaser, a female resident of Canada is a citizen of Israel.
Infopolk, Argumenty Nedeli, Federalnoye Agentstvo Novostey, Kharkov News Agency, Politnavigator, Shark News and other Russian sites featured this fake story.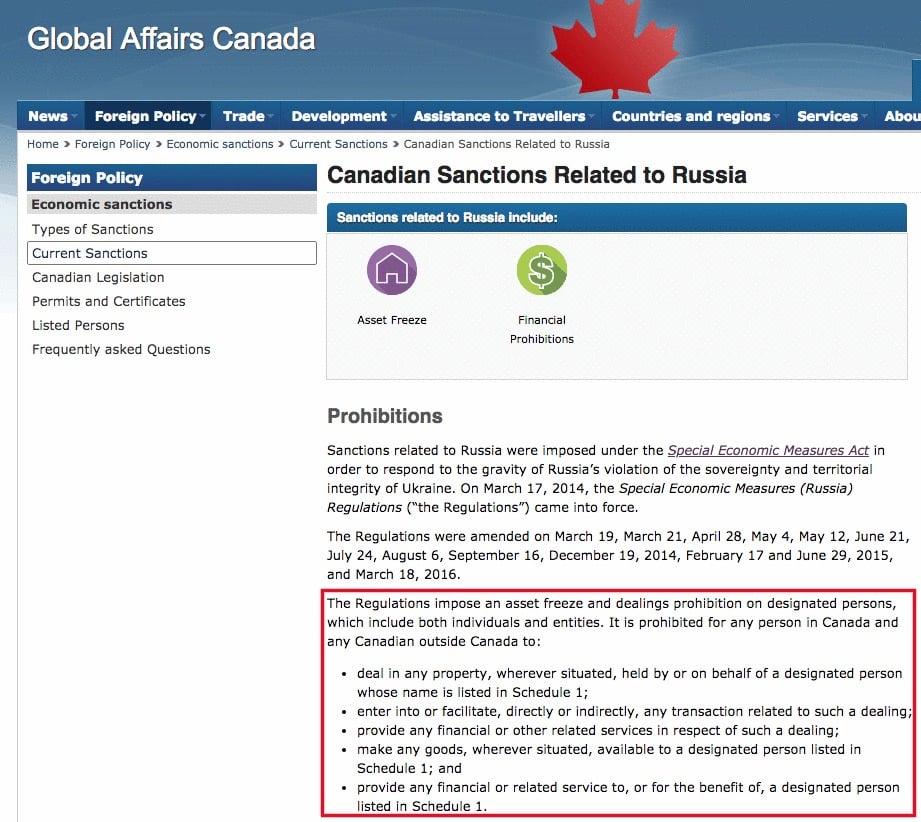 Canadian sanctions against Russia were enacted in March 2014 in response to Russia annexing Crimea and invading eastern Ukraine. The sanctions froze the assets of individuals and entities involved in the annexation and prohibit Canadians from financial dealings with persons on the sanctions list. At the same time Canadians are not prohibited from buying land or real estate in Russia.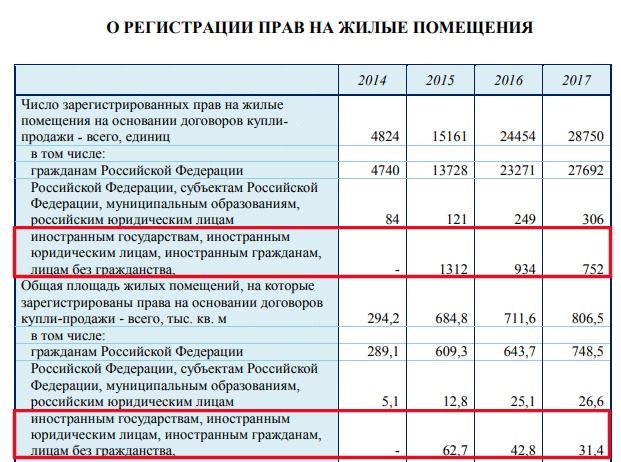 Russia's Federal Statistics Service operating in Crimea provides data on the number of residential real estate sale contracts on the peninsula. The number of residential premises registered by foreign owners and foreign legal entities has significantly decreased from 1312 transactions in 2015 to 752 in 2017.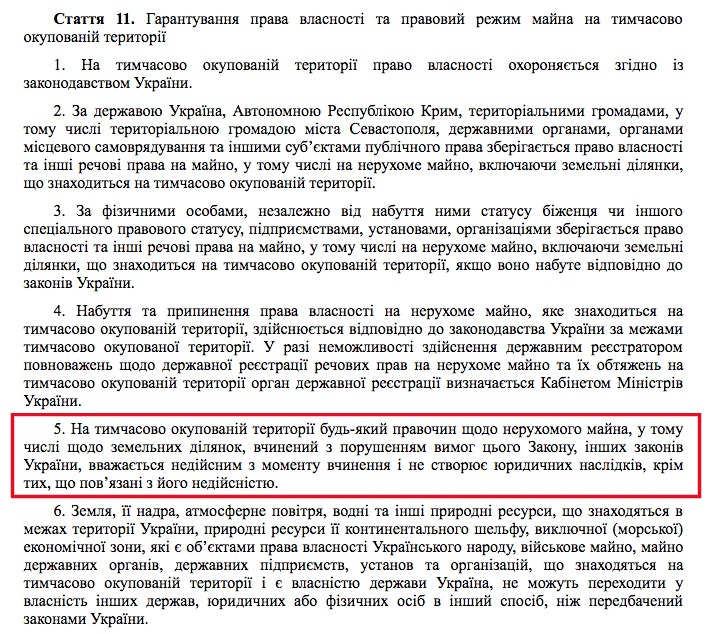 According to Ukrainian law, any real estate transactions conducted in occupied territories is considered null and void and does not create any legal precedents.