Citing a little known website as their source, scores of Russian media reported this week that former Ukrainian Prime Minster Arseniy Yatseniuk sold his business and  real estate holdings, fled Ukraine and is living in the U.S. with his family.
This story first appeared on November 28, 2016 on a newsnet.hostenko aggregator site in two different versions.
Both versions lack a byline, they refer to a source, but do not name it:  "According to information from my sources, at the end of September Yatseniuk moved his daughters to Washington where he bought a home, having sold his Ukrainian real estate".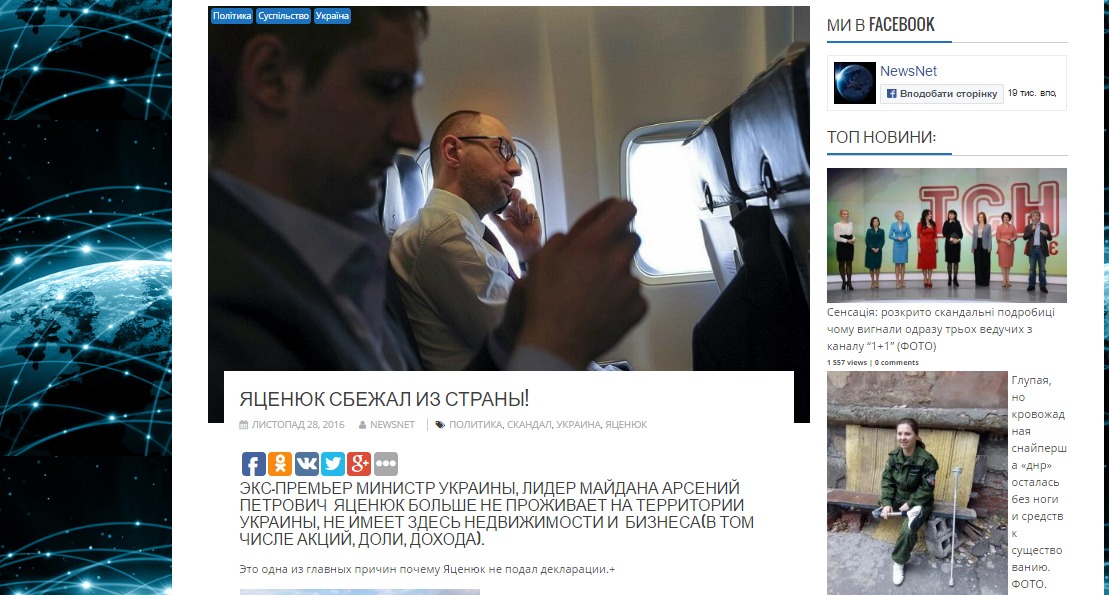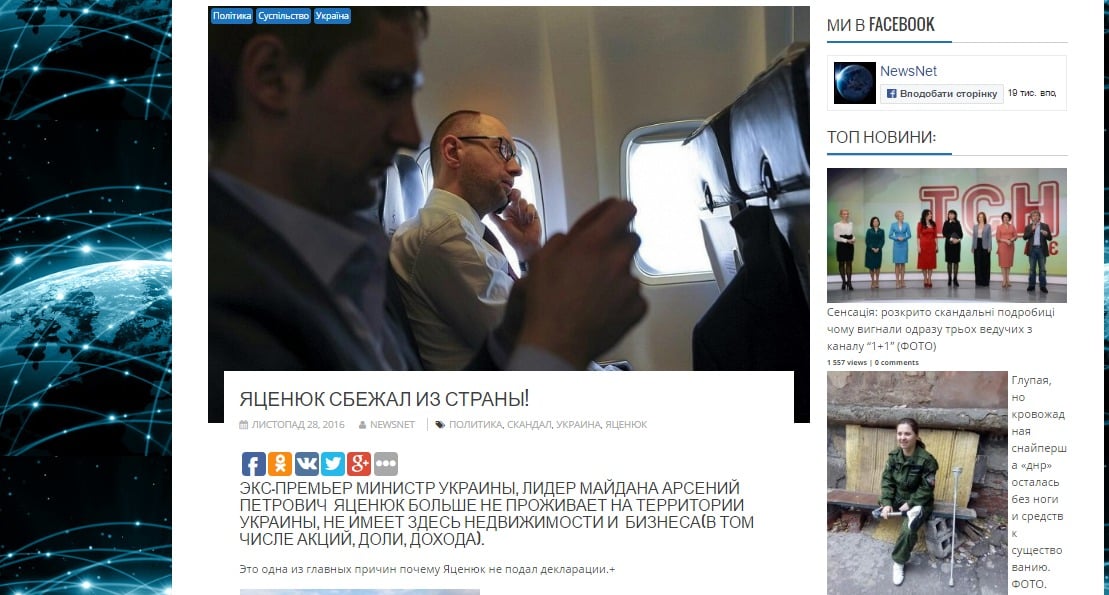 Life, Russian Defense Ministry television channel Zvezda, Ridus, Dni.ru, Ua-reporter, From-ua and other Russian publications featured this fake story. Zvezda's radio station even interviewed a so-called expert who said that Yatseniuk left because he feared for his safety.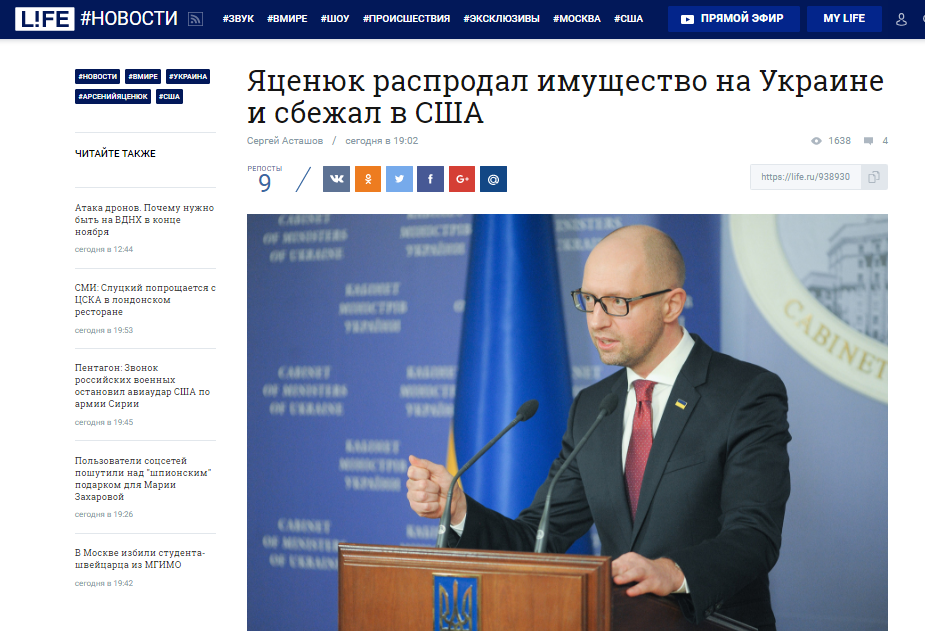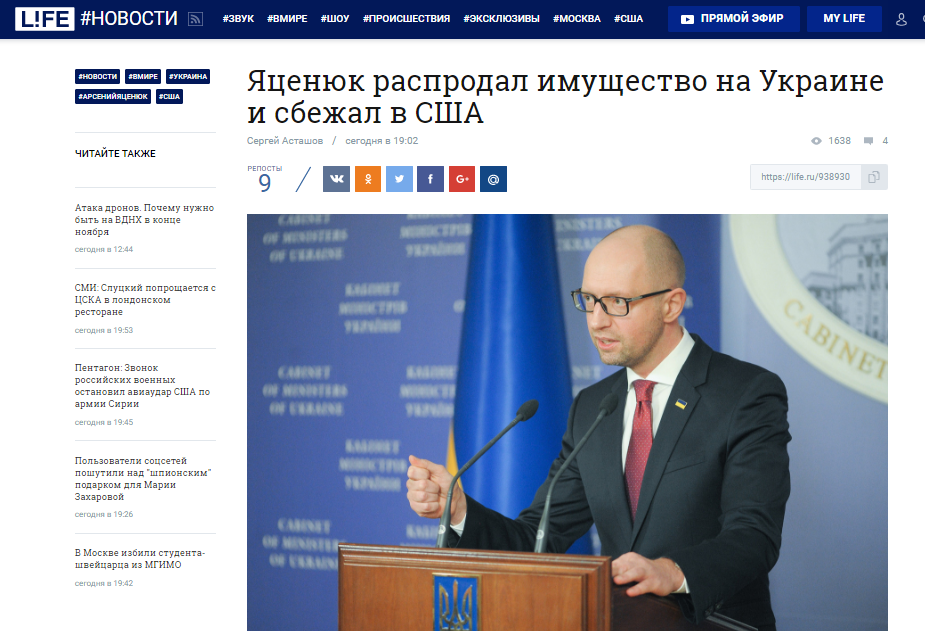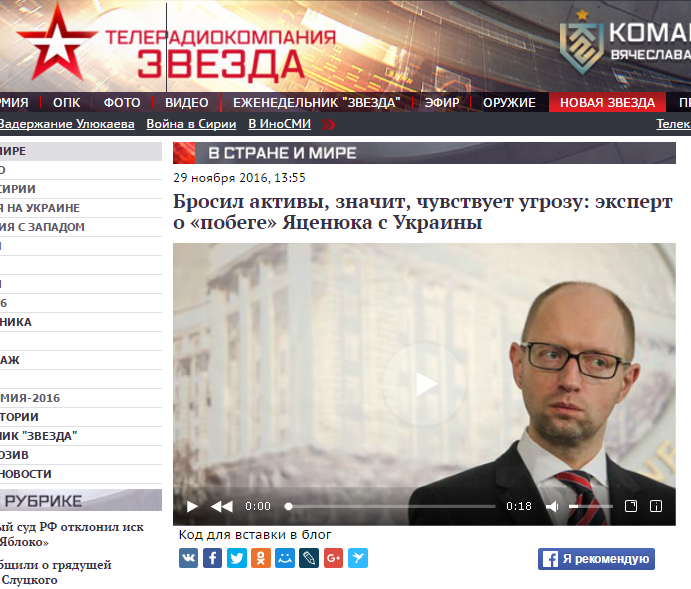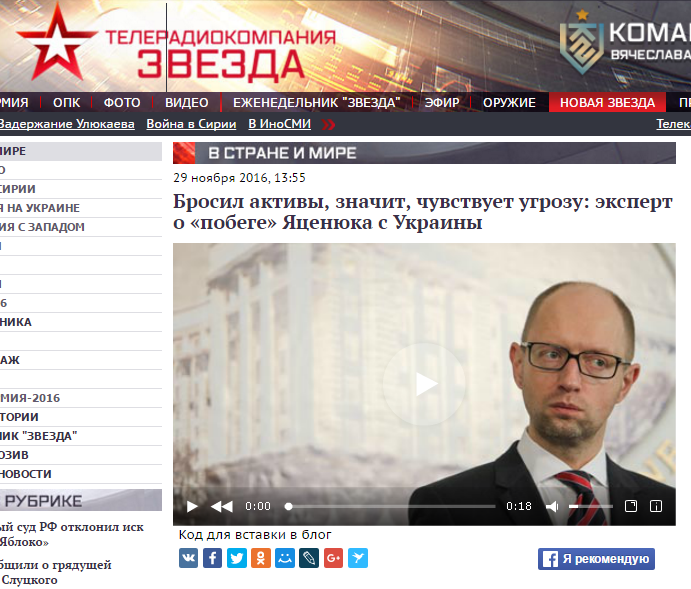 Yatseniuk's official site however states that on November 29 he was in Brussels where he delivered a speech to the European Parliament Foreign Affairs Committee. Yatseniuk also spoke at a conference "War in eastern Ukraine: military conflict, diplomacy and humanitarian crisis" that same day.
According to Yatseniuk's site, the former Prime Minister had several high profile meetings in Europe in November, all of which were featured on various postings on Facebook and Twitter.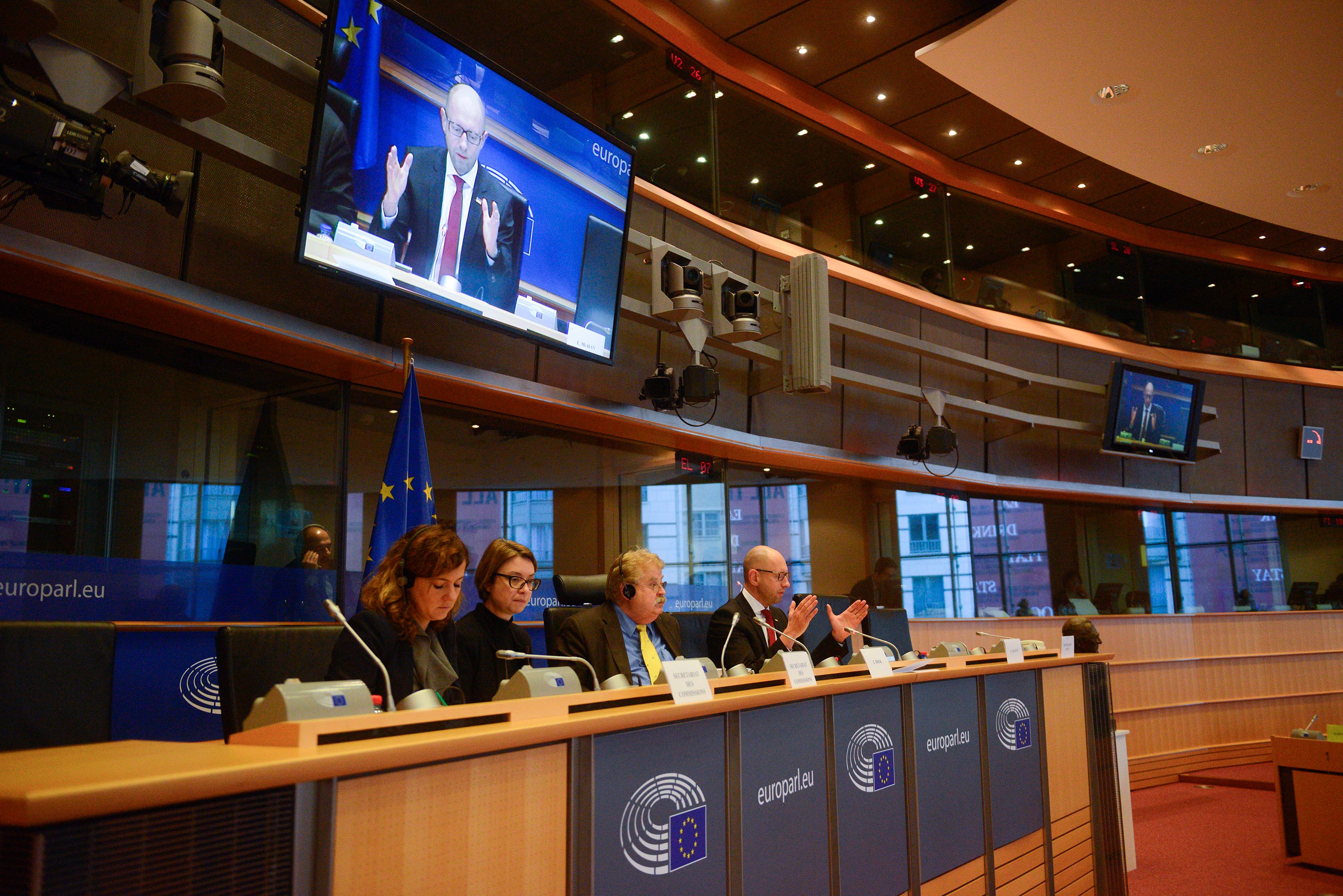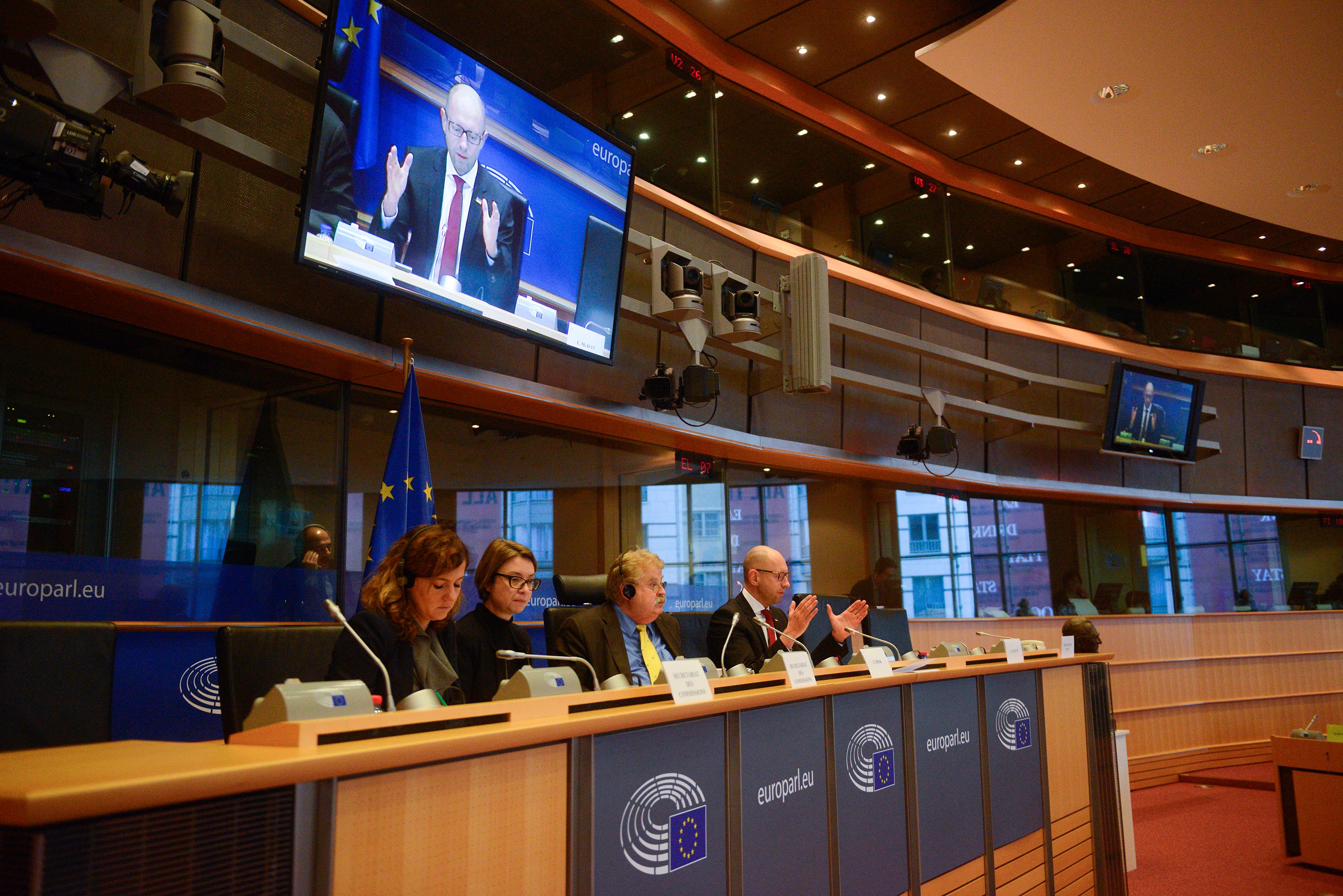 According to this fake story, one of the reasons why Yatseniuk has not filed his e-declaration listing his assets and savings is that he is no longer living in Ukraine. Yatseniuk has said he will publish his declaration by April 2017, his 2015 declaration is available on his site.
Stopfake's requested  Arseniy Yatseniuk  to clarity the issue he has not  yet answered.
Yatseniuk was the topic of many fakes while Prime Minister, in 2015 fake stories claiming he was planning to leave Ukraine were actively disseminated in Russian media.