On April 28 scores of Russian publications featured headlines such as "French parliament calls for lifting sanctions against Russia" (Vesti.ru), "French legislature supports lifting Russia sanctions" (RIA.ru), "French Parliament , first in the EU votes for lifting sanctions against Russia" (Izvestia), "French MPs support lifting anti-Russia sanctions" (TVZvezda.ru). Only a few mentioned the fact that the French vote was merely a recommendation and not a binding decision.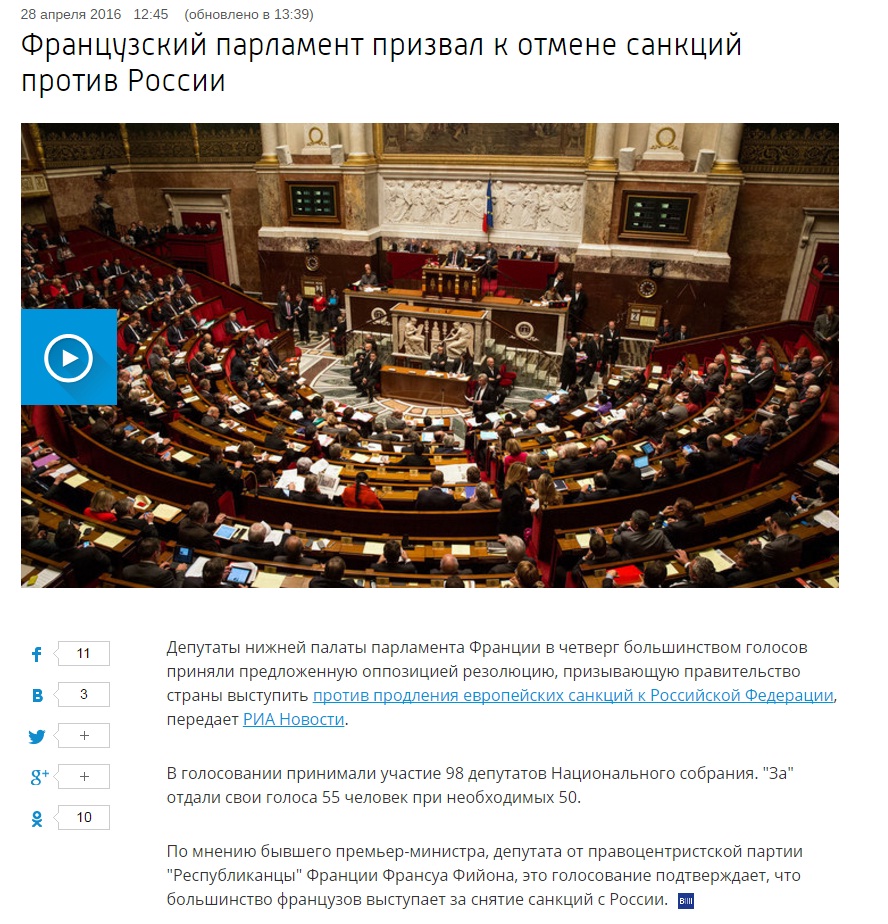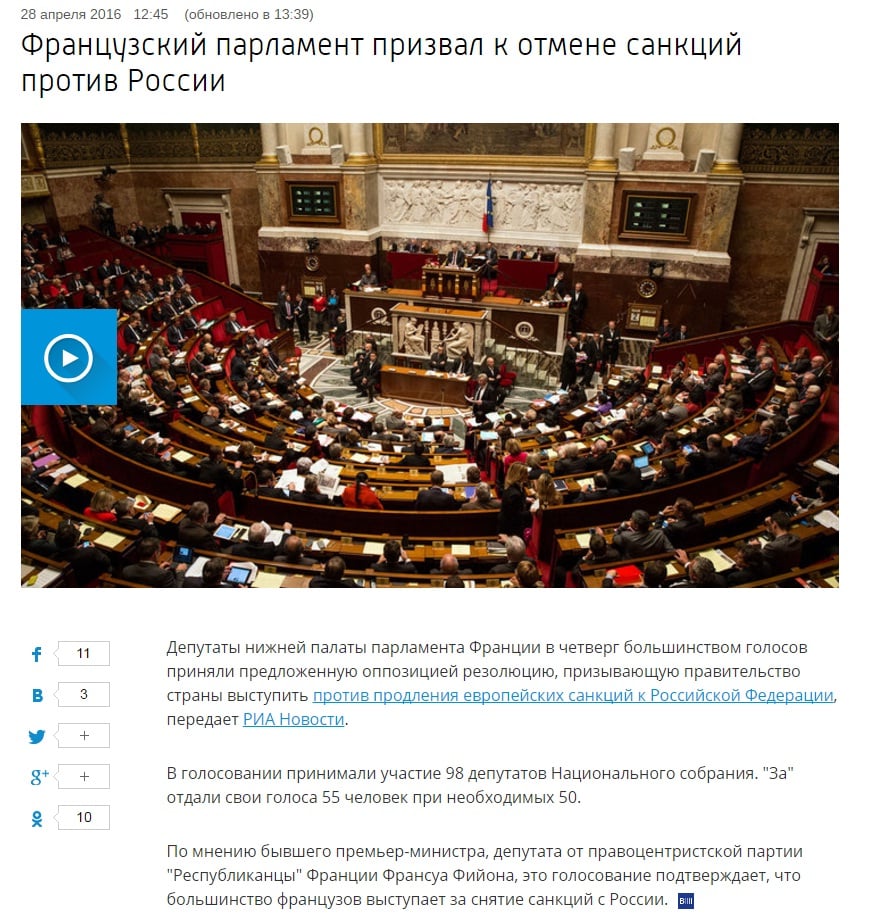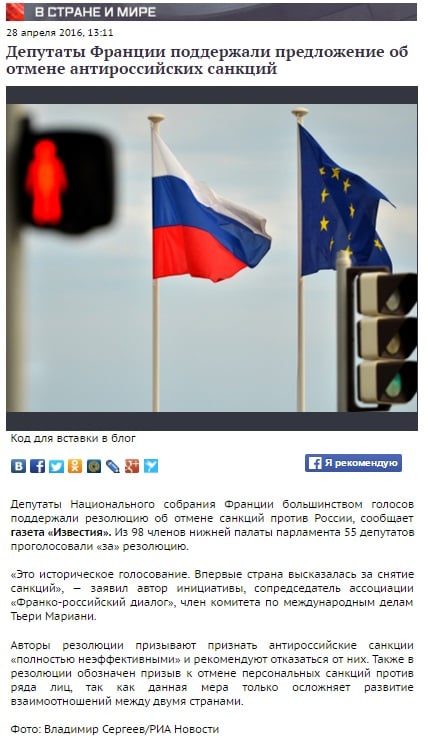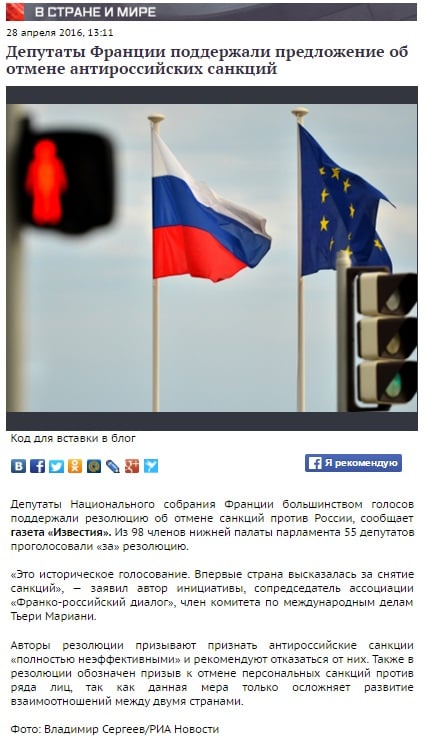 The draft bill that lawmaker Thierry Mariani presented to the French National Assembly "proposes that the French Government abolish the restrictive measures and sanctions imposed by the European Union on the Russian Federation."


Another detail about the vote which Russian media ignored is the number of MPs actually present during the vote. There are 577 seats in the  French lower house of Parliament, during the anti-sanctions vote only 101 MPs were present, 55 supported Mariani's proposal, two abstained and 44 voted against it.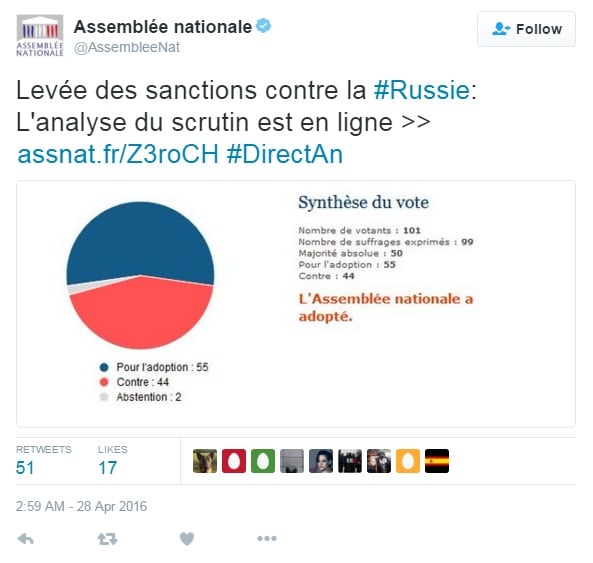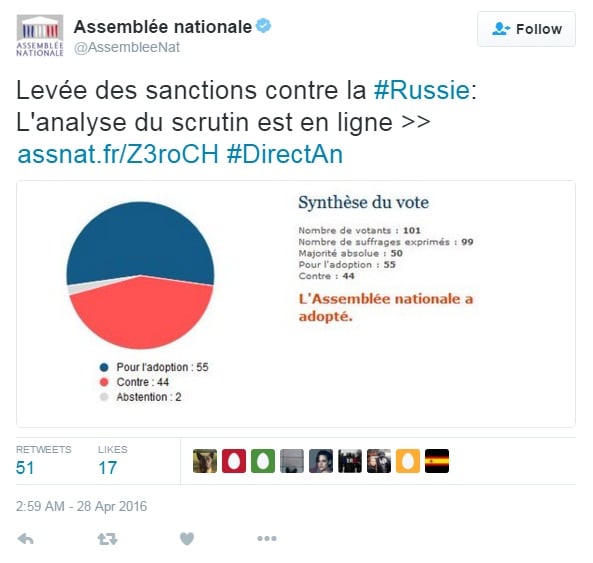 Thierry Mariani, a member of the Popular Right movement within the French Republican party who proposed the draft bill is well known for his pro-Russian views. He caused great controversy last year when together with a group of French legislators he visited Crimea and spoke in support of the Ukrainian peninsula's annexation by Russia. Both France and Ukraine condemned the visit, calling it irresponsible and a violation of international law.