In early March several Russian, Ukrainian and Spanish media circulated a story about Russian and Crimean flags being mysteriously removed from the main square in Burgos, the capital of the Spanish Castile and Leon province.
This story first appeared on the official Russian news agency RIA Novosti, later it was reprinted by Russkyi Media Kanal. According to these Russian sites, unknown people tore down Russian and Crimean flags which were hung on balconies in Burgos central Plaza Mayor.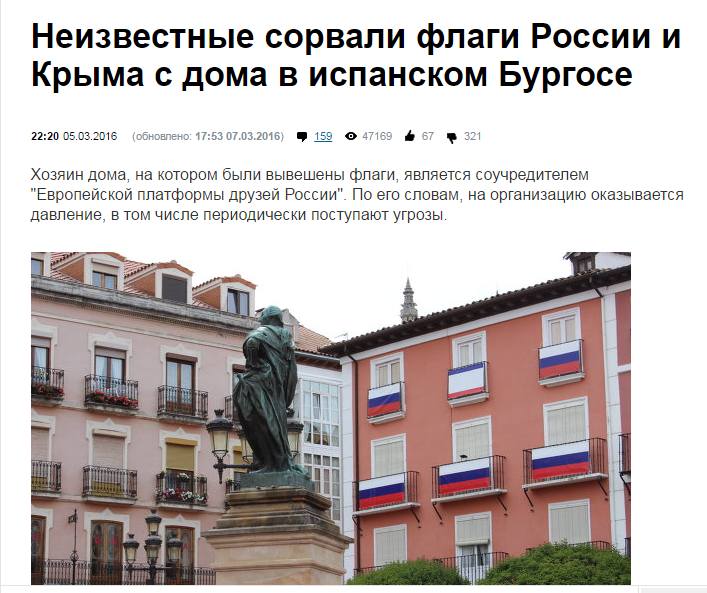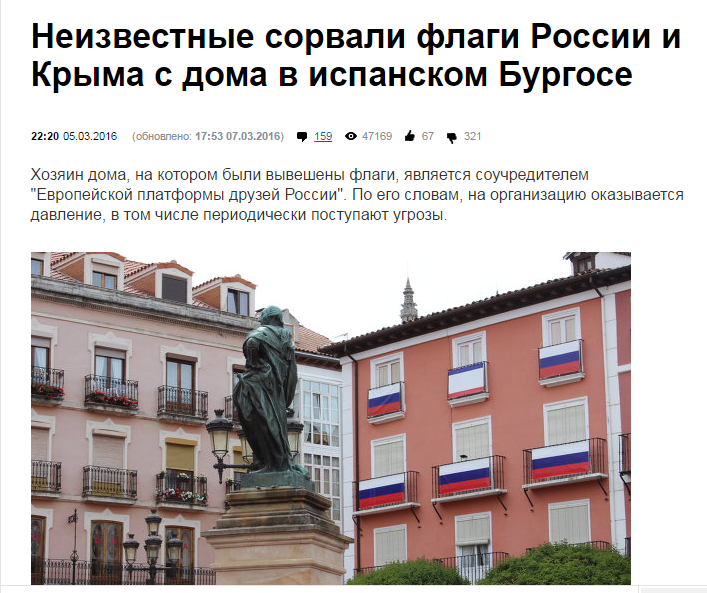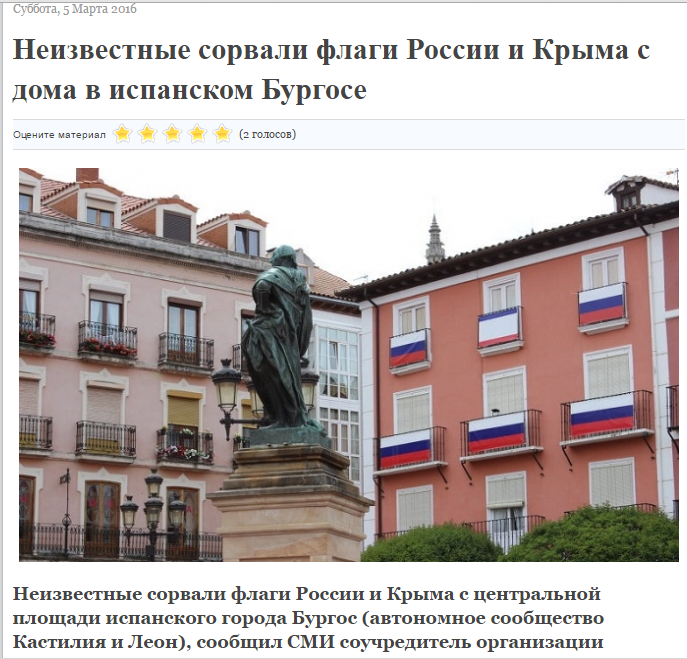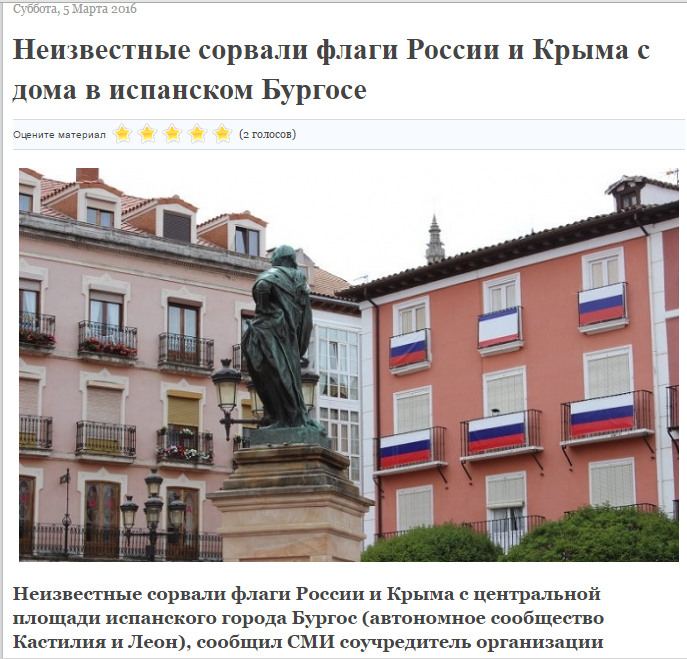 The Ukrainian site Patrioty Ukrainy took up the story, implying that friends of Ukraine caused a small hullaballoo in the Burgos offices of the friends of Russia.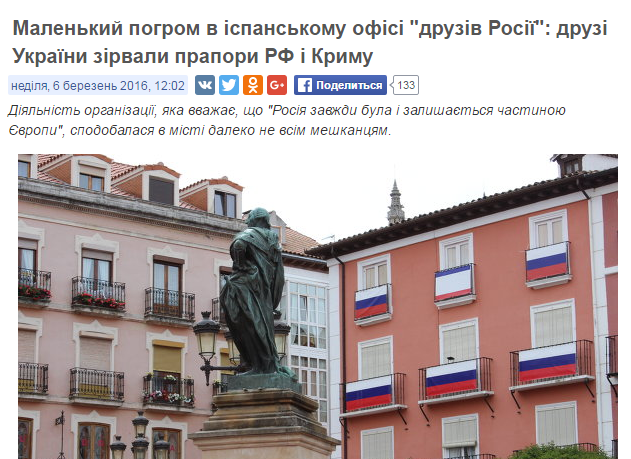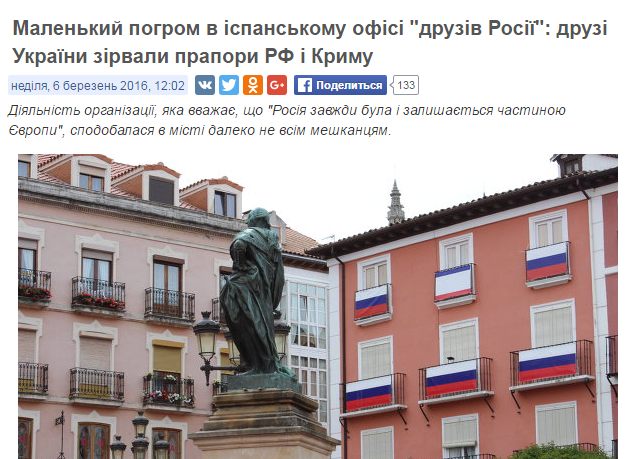 According to the RIA Novosti, the Russian and Crimean flags were hung on the balconies of the offices of the European Platform Friends of Russia organization founded by the Spaniard Eugenio Dorado. A Ukrainian immigrant from separatist occupied Luhansk threatened Dorado because of the flags, wrote RIA novosti.


The Spanish site Journal of Galicia and several Spanish Twitter activists reprinted this story, as did the local Burgos newspaper Diario de Burgos.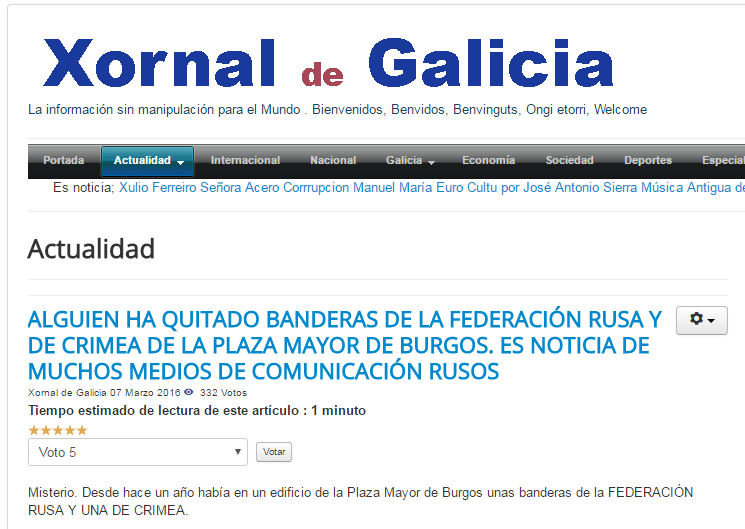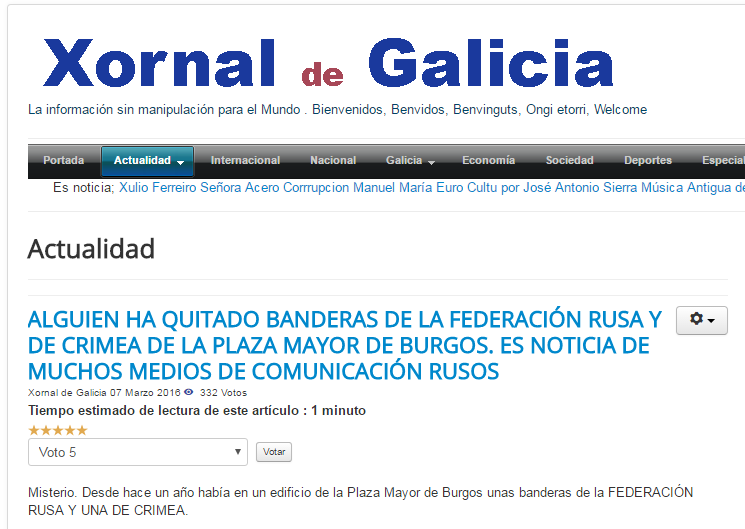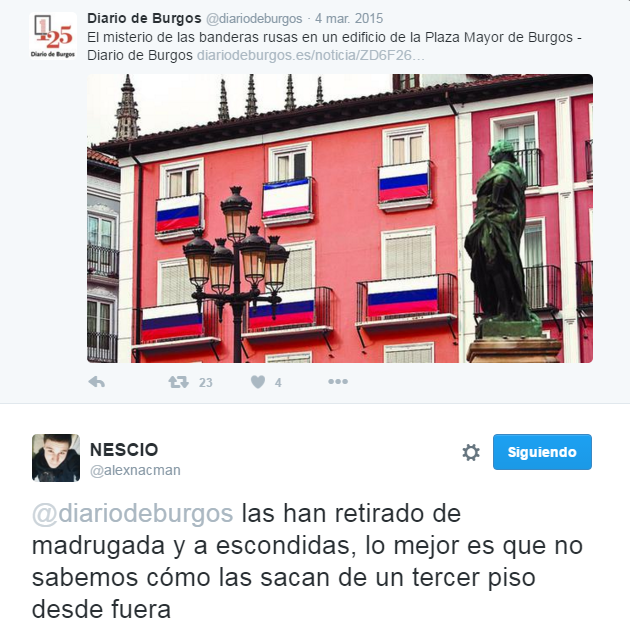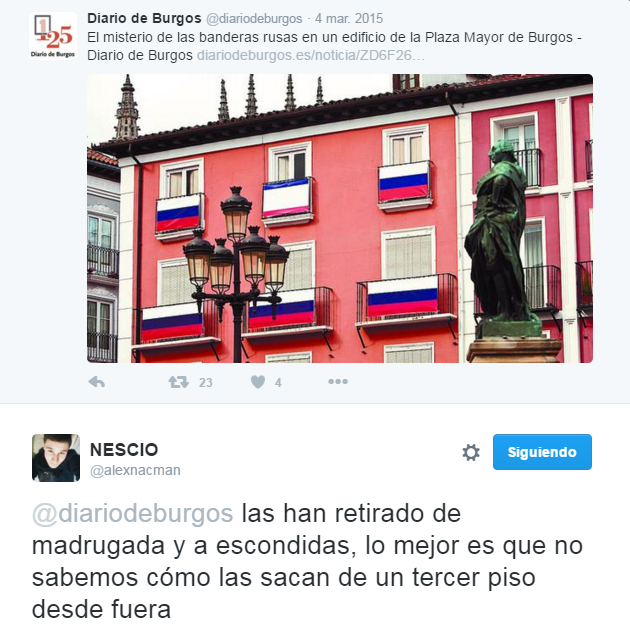 On February 19, 2015 the first anniversary of the killings of protesters during Ukraine's Maydan revolution, the European Platform Friends of Russia hung the flags "in memory of those who died on the Maydan" explained Eugenio Dorado. He did not accuse Ukrainians of removing the flags.
A few weeks later that same Diario de Burgos solved the mystery of the missing Russian flags. They were removed by the city fire department on the orders of Burgos City Hall.


"It is forbidden to hang flags on the facades of buildings, only advertising banners and national flags can be displayed " – explained Burgos' mayor Javier Lacalle.