German media are against holding the 2017 Eurovision Song contest in Kyiv, declared the Russian news site Politexpert at the end of February. Written by Artem Kolchyn, the story does not cite an actual German publication nor does it link to any article and offers no direct or indirect quotes to support the author's claim.
Kolchyn also sweepingly asserts that Europe doesn't want the annual song contest to be held in Ukraine, but again does not name any specific country or organization.
Eurovision is a popular topic in German language media, the majority of articles focus on competition participants, ticket sales and the organizational challenges Kyiv faces in hosting the 2017 contest. None of the articles have advocated that Ukraine should not host the contest.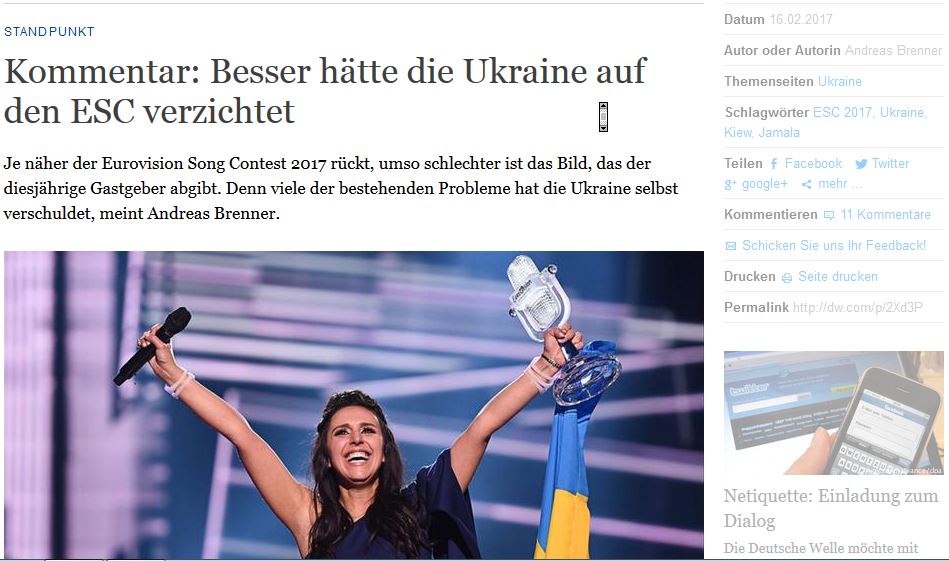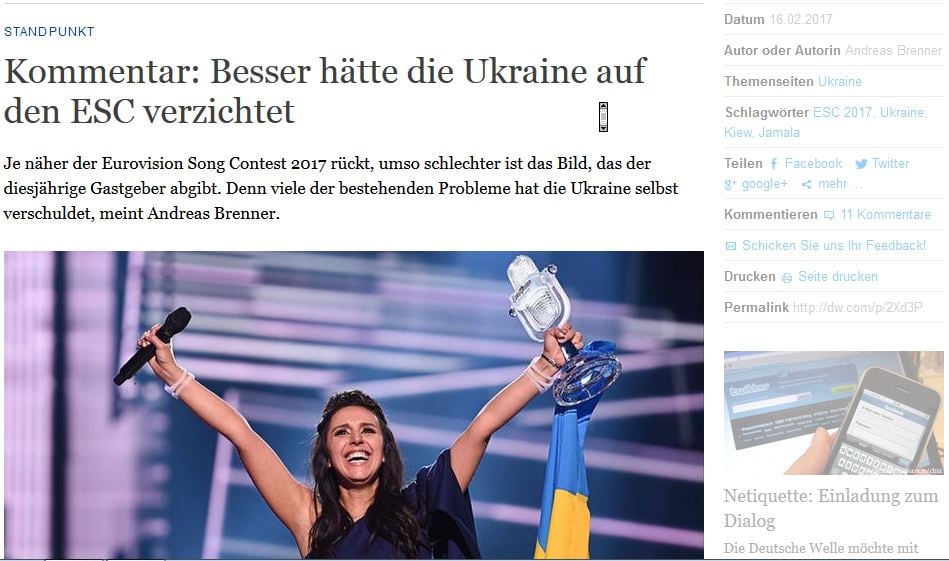 StopFake's German language team managed to dig up only one article claiming that it would be better for Ukraine not to host the Eurovision competition. That was a commentary by Deutsche Welle Russian service editor Andreas Brenner published on the Deutsche Welle site in February. Brenner is skeptical about holding Eurovision in Kyiv and proposes that Ukraine give up the competition.
Held since 1956, Eurovision is the longest running annual international TV song contest. According to contest rules, the winning country hosts the next year's contest. Ukrainian singer Jamala won last year with her song 1944.