Russian propagandist media Lenta.ru, Krasnaya Vesna, TASS, Vesti and others are featuring stories claiming that Germany will no longer supply weapons to Ukraine. These stories refer to a statement by German Defense Minister Christine Lambrecht who allegedly announced on March 21 that "Germany is unlikely to send Ukraine any of the Bundeswehr's reserves. I would even say that we can't send anything." However, what Minister Lambrecht actually said is quite the opposite, that the German federal government is considering further arms supplies to Ukraine. Russian media deliberately distorted Christine Lambrecht's words.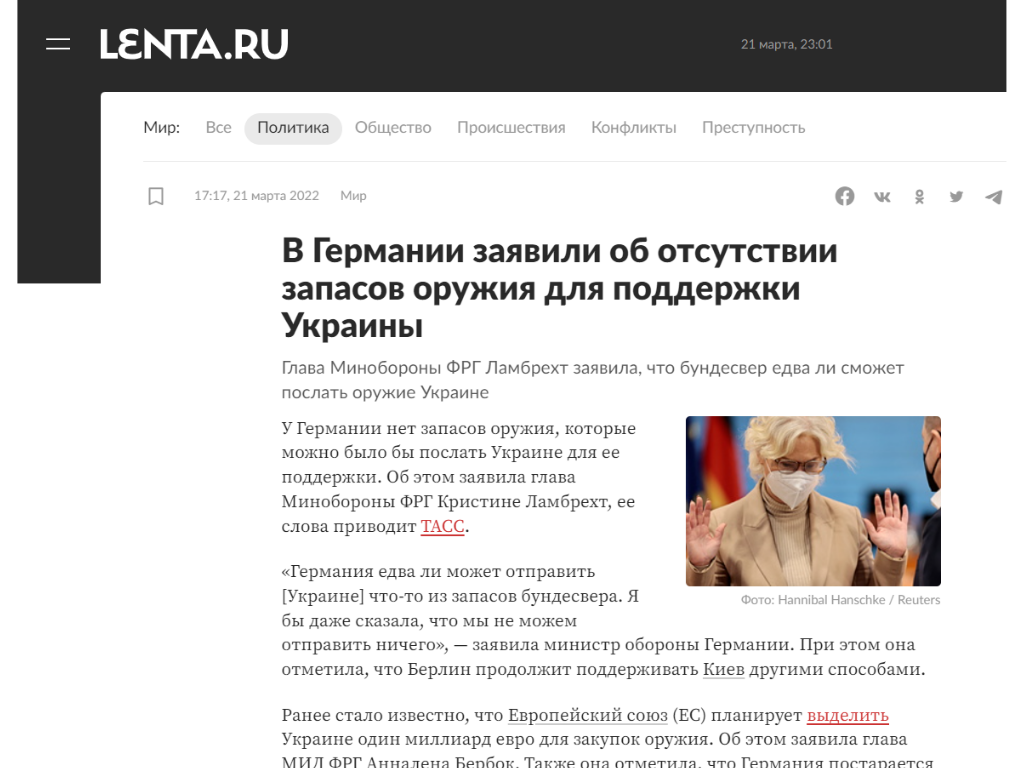 In a March 19 interview with Germany's public broadcaster Deutschlandfunk, Germany's Defense Minister Christine Lambrecht emphasized that Germany would continue to support the Ukrainian armed forces in the war with Russia by continuing to supply weapons. She explained that the supply options through the Bundeswehr have been exhausted and other options are being studied. "Negotiations are underway in the federal government to buy weapons for Ukraine. If weapons are purchased from German companies for delivery to Ukraine, then this is not the route that passes through the Ministry of Defense. Then it will be a route that will pass through the Ministry of Economy, then we will talk about arms exports" Lambrecht said. As for the state of the Bundeswehr, Christina Lambrecht said that it could guarantee the protection of NATO and Germany. Lambrecht later added on the March 20 ARD Anne Will television program on that she would not speak publicly about the number of weapons, when they would be delivered, or by what means. Because we want weapons to go where they are needed. "The Russians are also conducting reconnaissance, and I do not want to endanger those who carry out such transportation, and I do not want to make these deliveries a target" Lambrecht said.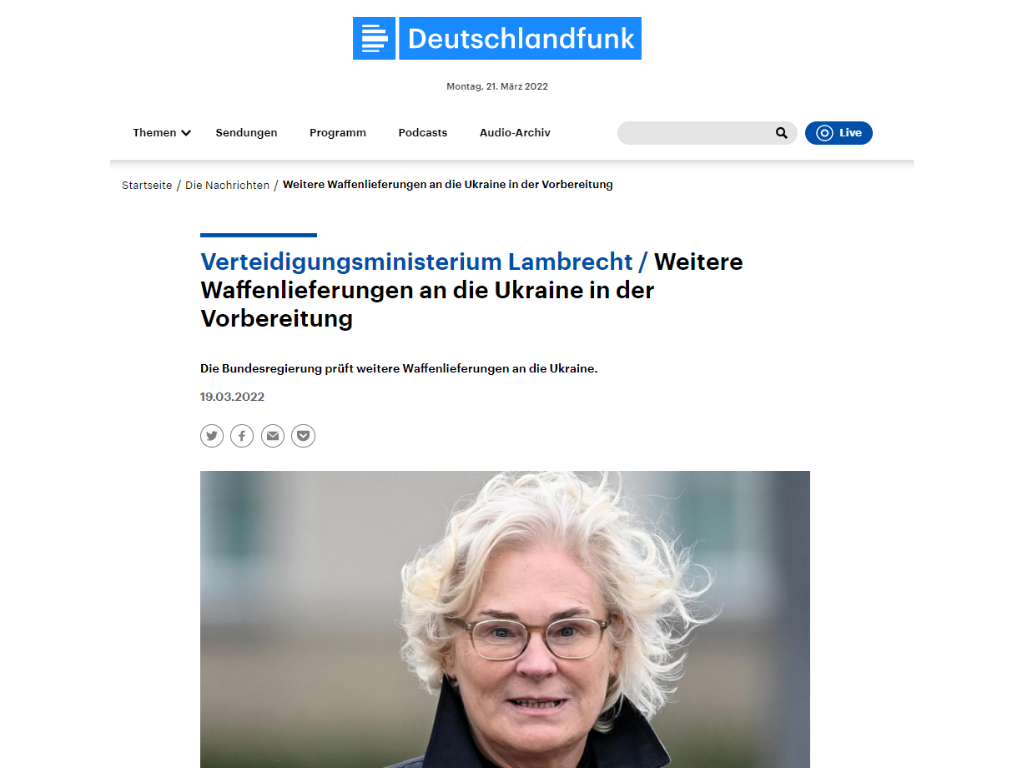 On March 21 German government spokesman Steffen Hebestreit told reporters that German arms supplies would focus on weapons Germany had provided earlier, suggesting they were likely to be Javelin anti-tank systems and Stinger anti-aircraft launchers.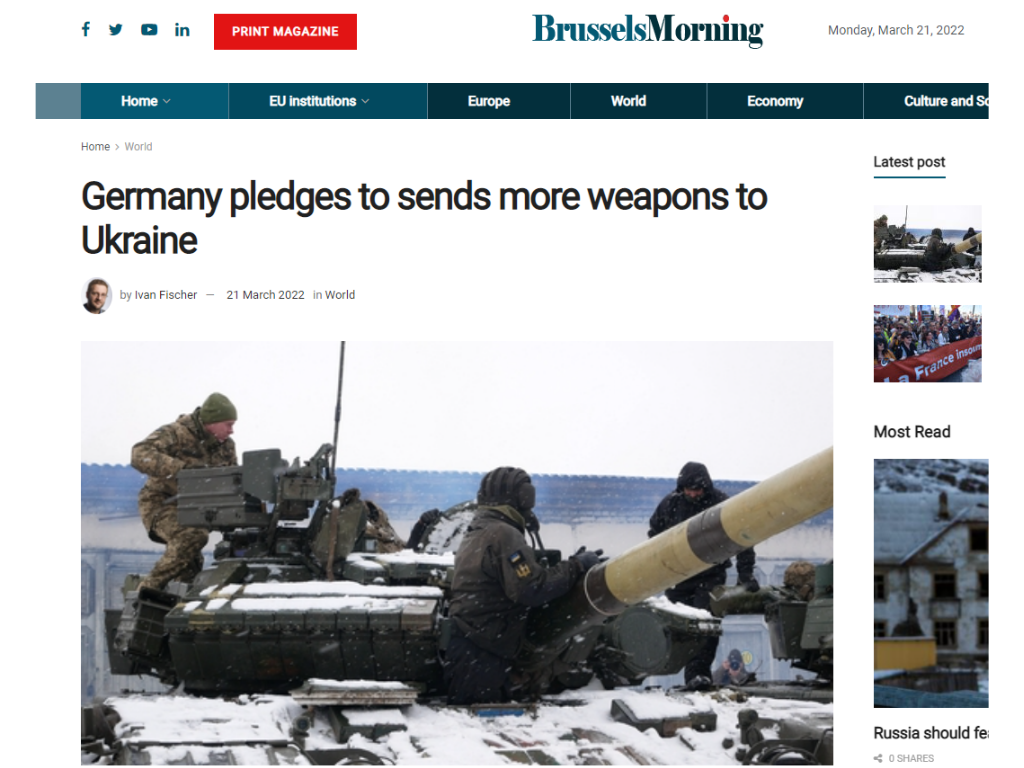 Germany changed its position regarding arms supplies to Kyiv after the start of Russia's full-scale invasion of Ukraine. On February 26, the German Government for the first time approved the supply of weapons to Ukraine. Berlin has decided to provide 1,000 anti-tank weapons and 500 Stinger missiles. On March 2, it became known that the weapons promised by Berlin to Kyiv had been handed over to Ukraine. On March 3, Reuters news agency reported that the German authorities plan to provide Ukraine with 2,700 Stinger anti-aircraft missiles.