Russian media reported massively that Americans are concerned about Democratic Party presidential candidate Hillary Clinton's state of health. The source of this concern is a photograph of Clinton being helped up some stairs. RT, Ren TV, TVC, Pravda.ru, Argumenty i Fakty, Moskovsky Komsomolets, Life.ru and scores of other Russian media disseminated this fake story.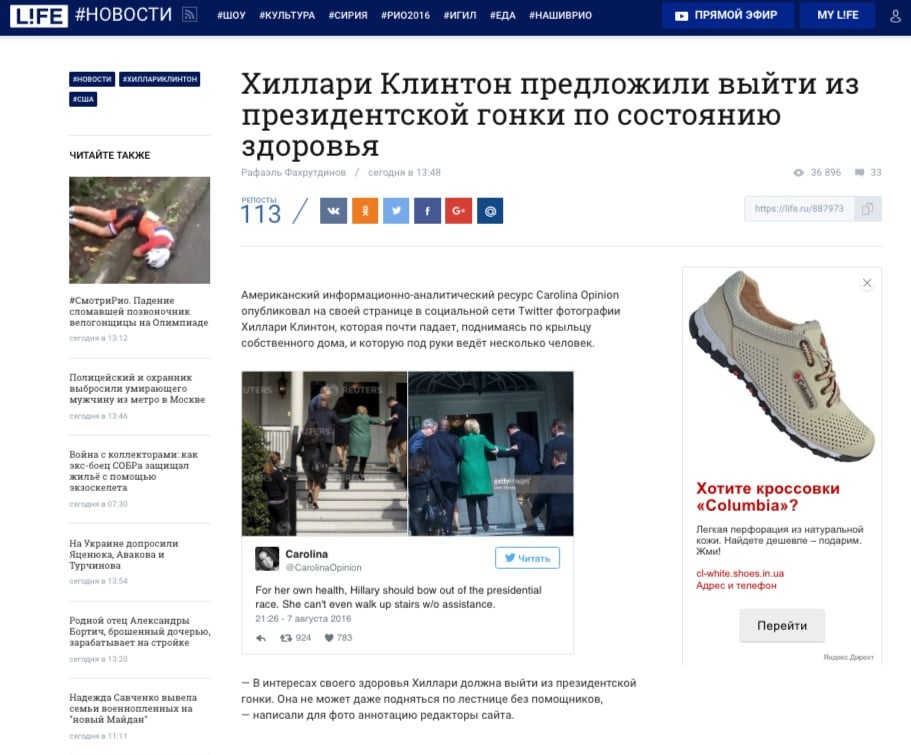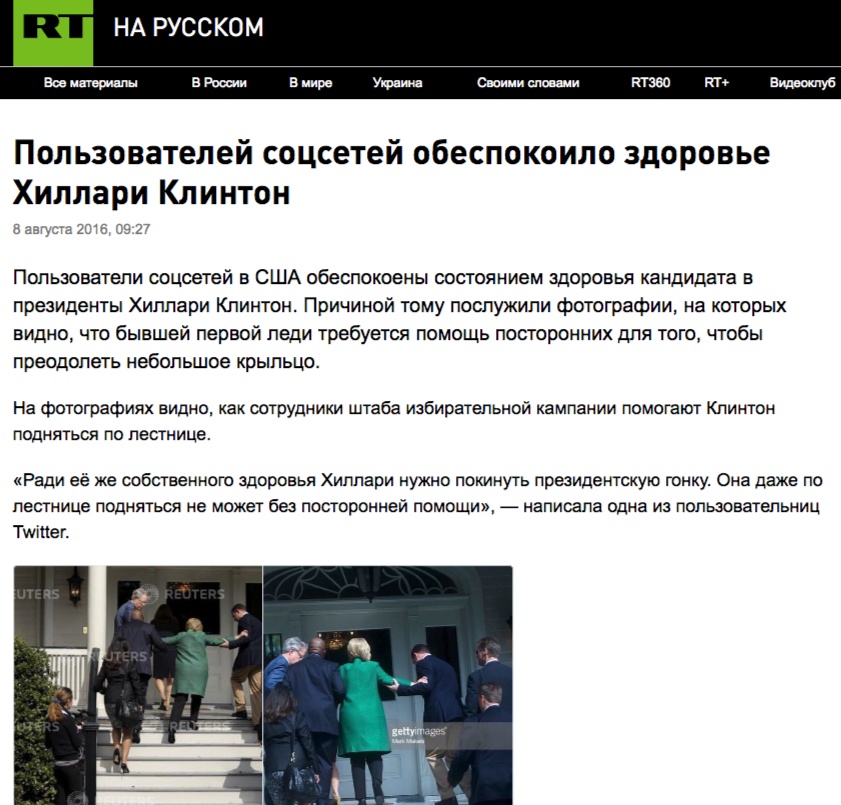 The photograph used to illustrate this story is from a Twitter account of someone called @Carolina Opinion, this appears to be a private account of a woman who supports Republican presidential candidate Donald Trump and mostly tweets against Hillary Clinton. The Russian site Life.ru calls Carolina opinion "an information-analytical resource".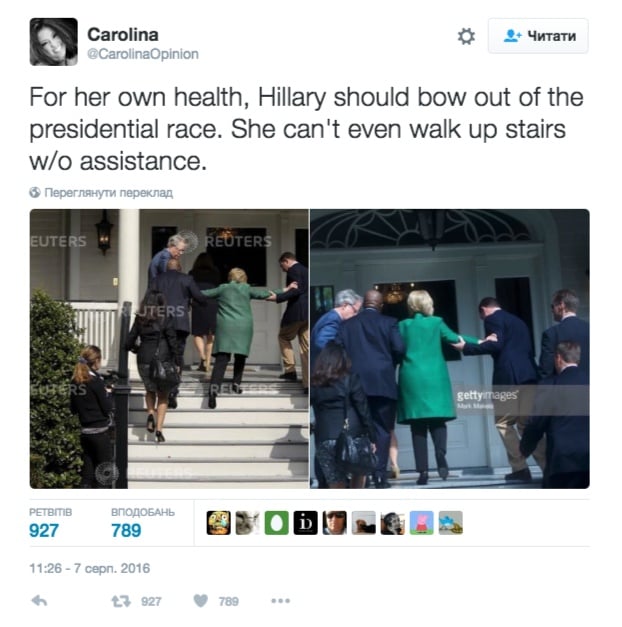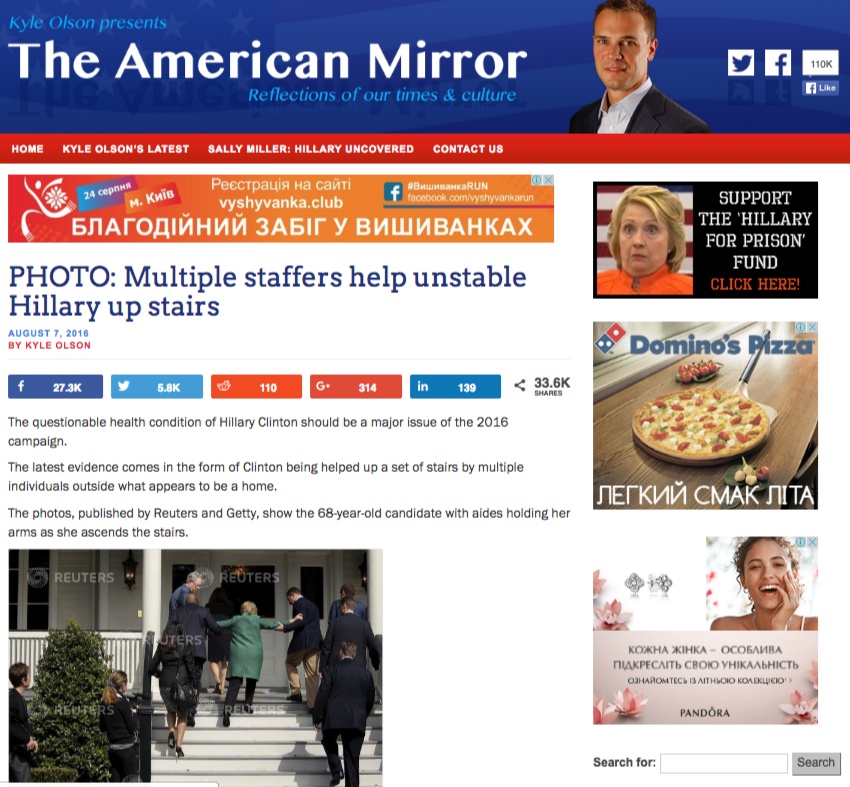 American pro-Trump sites such as the right wing blog American Mirror also published this misleading story.
The photograph in question is from February of this year, it was taken when Hillary Clinton slipped as she was walking up the stairs. Two men helped her regain her balance.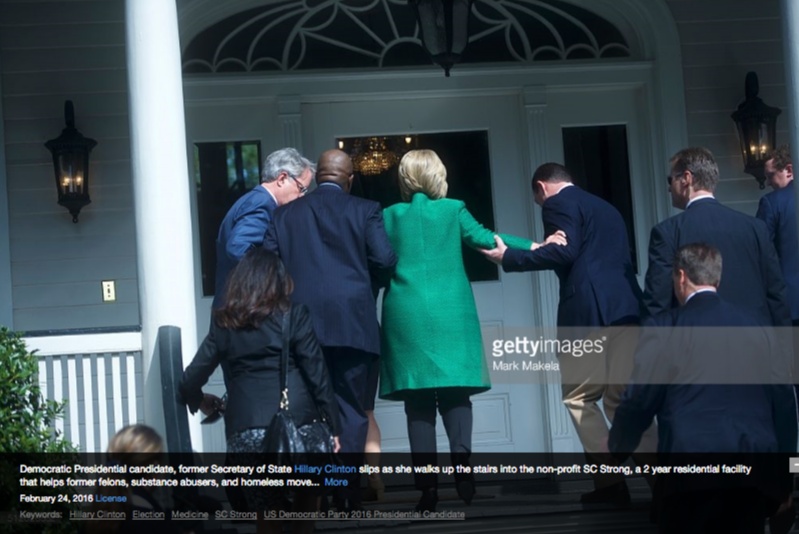 CNN correspondent Brian Stelter explained how conservatives have been speculating about Clinton's health since 2012 when she had a health scare.