A picture with a huge billboard is being spread in the Internet with the following contents: "$10,000 for a Moskal. A great deal from PrivatBank."
The spreaders of the image claim this advertisement can be found in the city of Dnepropetrovsk, and the message represents the call to eliminate the Russians participating in the turmoil in South-Eastern Ukraine. (NB: 'Moskal' is a pejorative term for the Russians).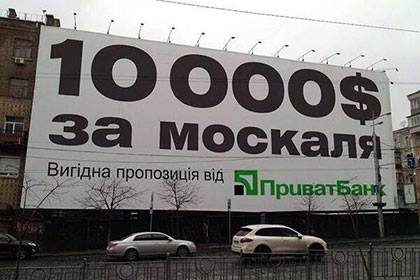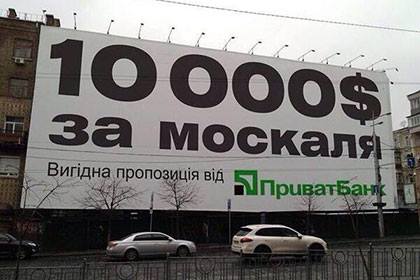 In truth the image is a fake one. It shows Kiev instead of Dnepropetrovsk, namely Bolshaya Vasylkovskaya street no. 23/50 (former Krasnoarmeiskaya street). Here is a screenshot of the place from Yandex maps. Have a look at the left wall near the banner on both pictures – it is absolutely identical.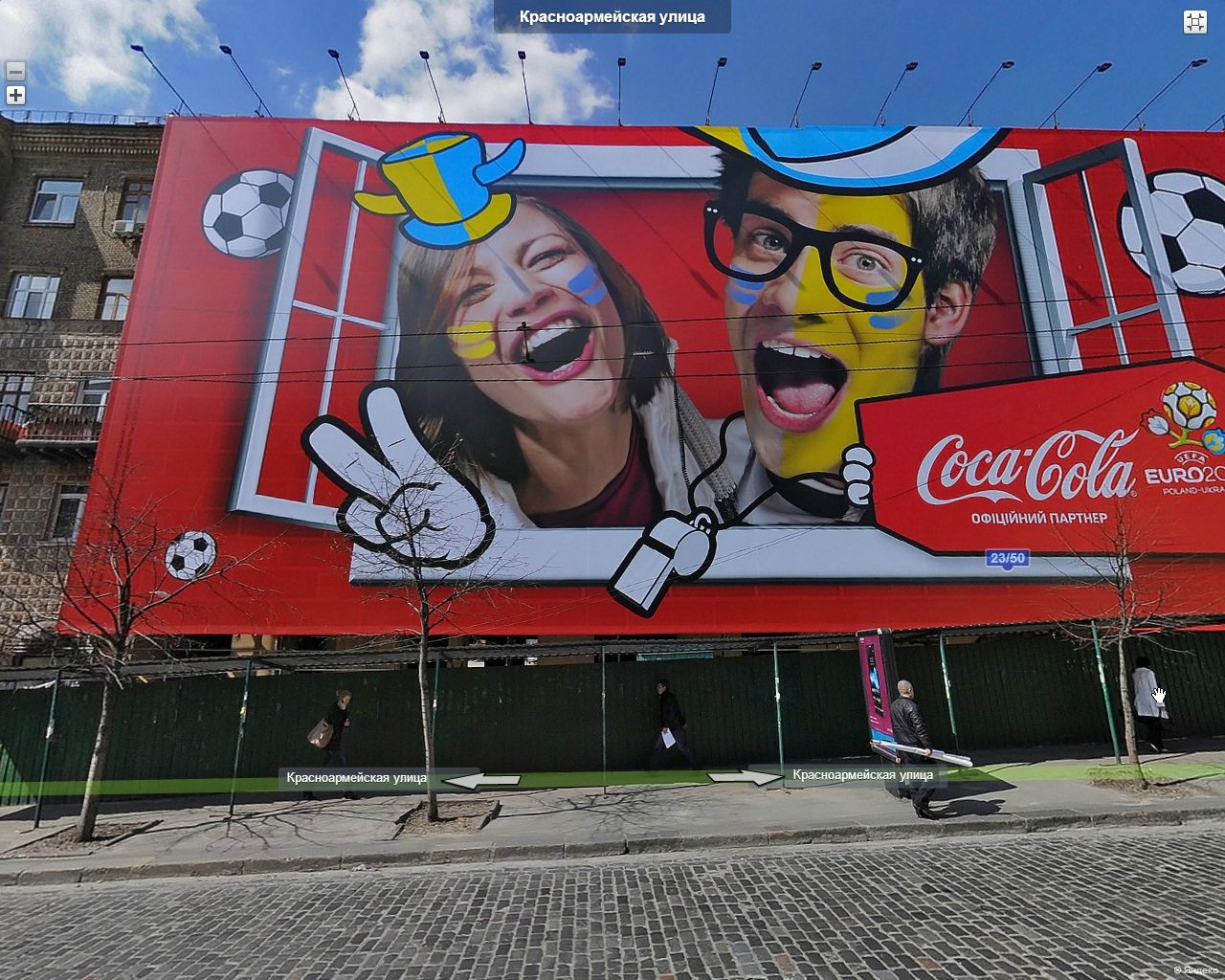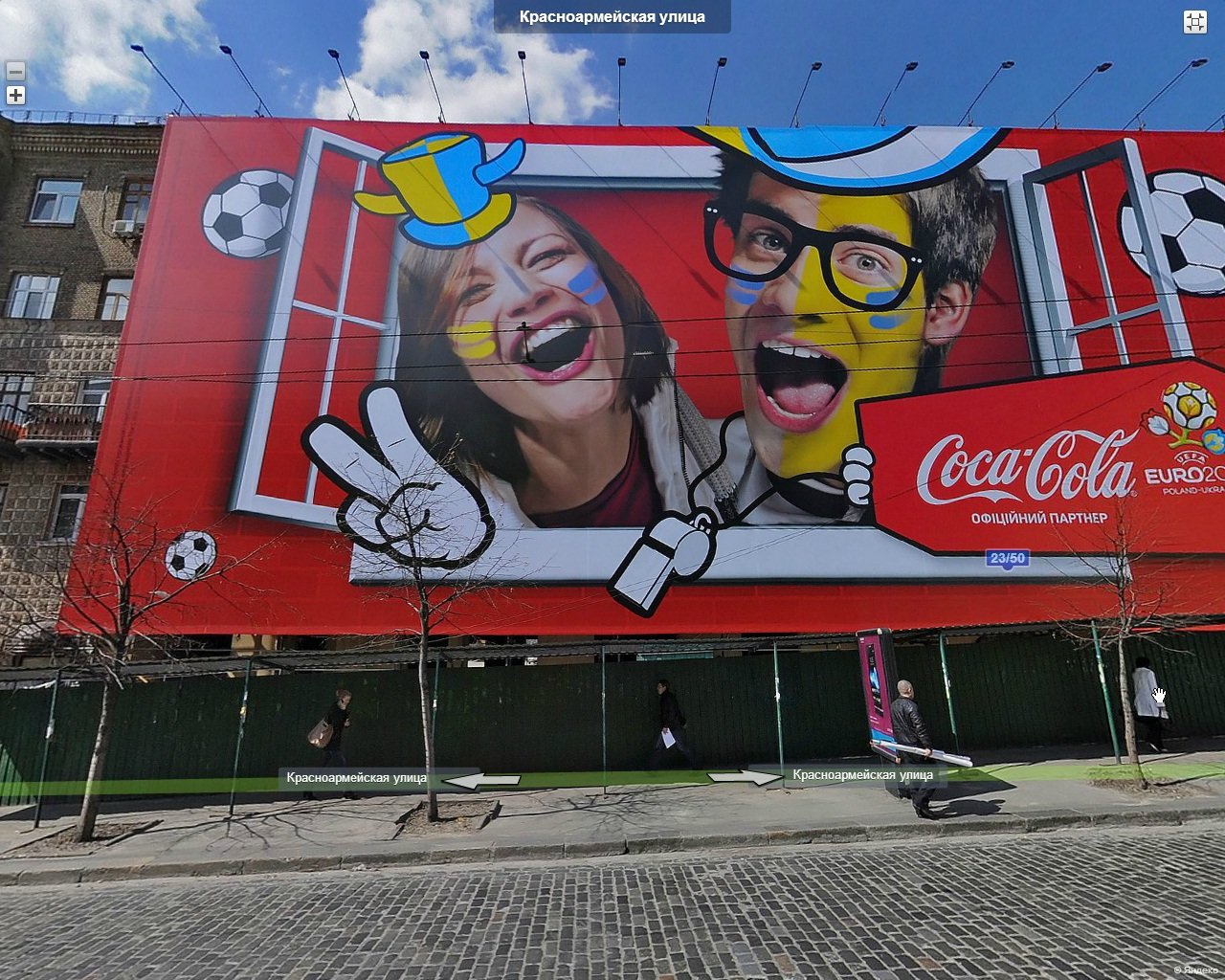 Besides, there is an empty white board without any message at this place right now. Here is a screenshot of the place made today, on the 17th of April, by a webcam of the Videoprobki  webcam network.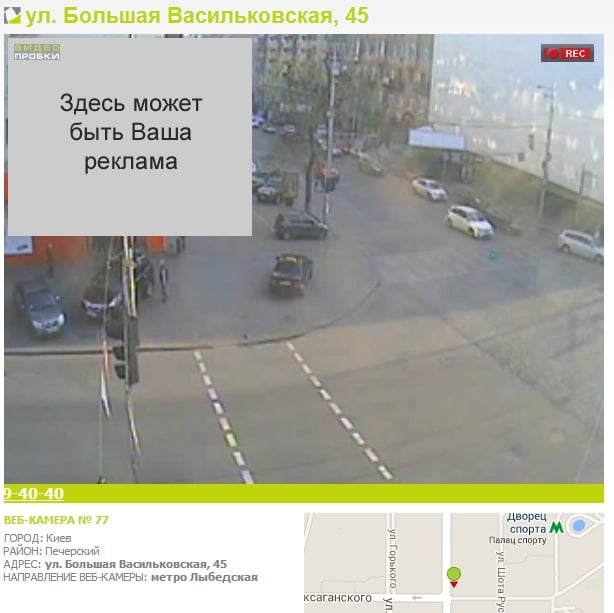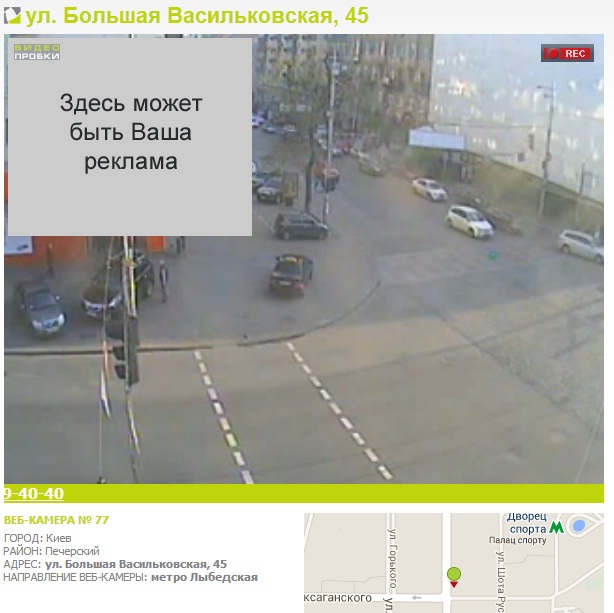 Nevertheless, it's true there are indeed promises of money rewards for the struggle against separatism in South Eastern Ukraine. These can be indeed linked with PrivatBank. Thus, on April 16 Boris Filatov, the Vice-Governor of the Dnepropetrovsk region, wrote the following in his Facebook page:
"The return of each barrel will be remunerated with 1000 USD, each machine gun with 1500 USD, and each grenade gun with 2000 USD.
Each of the "little green men" – that is mercenaries who set their feet on our common land trying to push us into a fratricidal war – will be remunerated with 10,000 USD.
Each released building taken back by the local authorities and put under the guard of the special 'Donbass' division of the 'Dnepr' squadron will be remunerated with 200,000 USD (provided territorial communities will have a continuous right of access to the building)."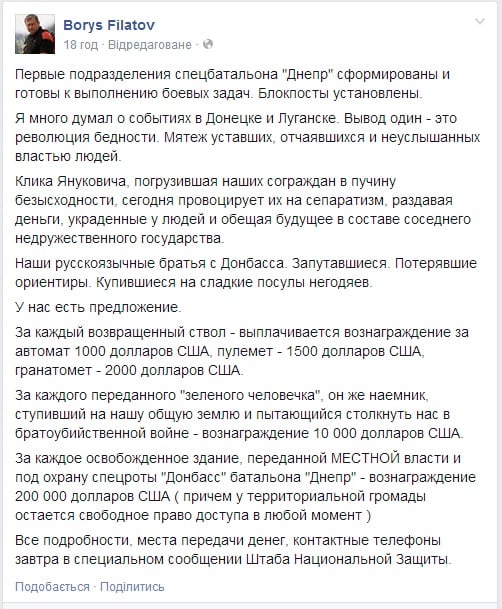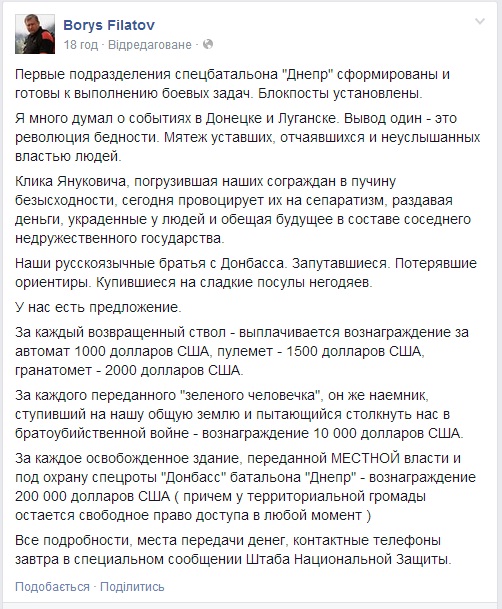 Filatov is known to be a staff lawyer of the Privat Group which owns PrivatBank controlled by Ihor Kolomoiskyi. In addition, Kolomoiskyi is acting Governor of the Dnepropetrovsk region, and is therefore Filatov's direct boss.
To sum up, the advertisement and its direct connection with PrivatBank are fake, while the message itself by and large is true.