On the 7th of October the news agency Kharkiv  sited a news piece stating a Novorussia flag was put up on the spot of the toppled over Lenin statue on the night of 7th October. The news was illustrated with a poor quality image.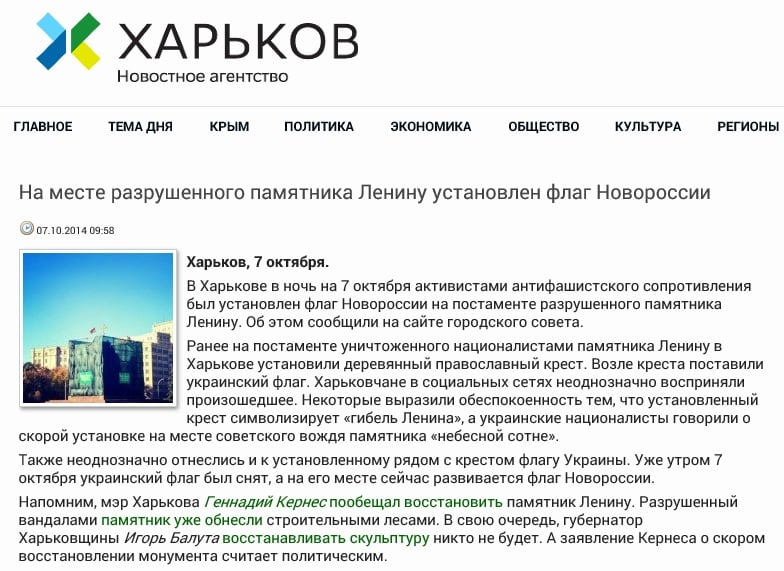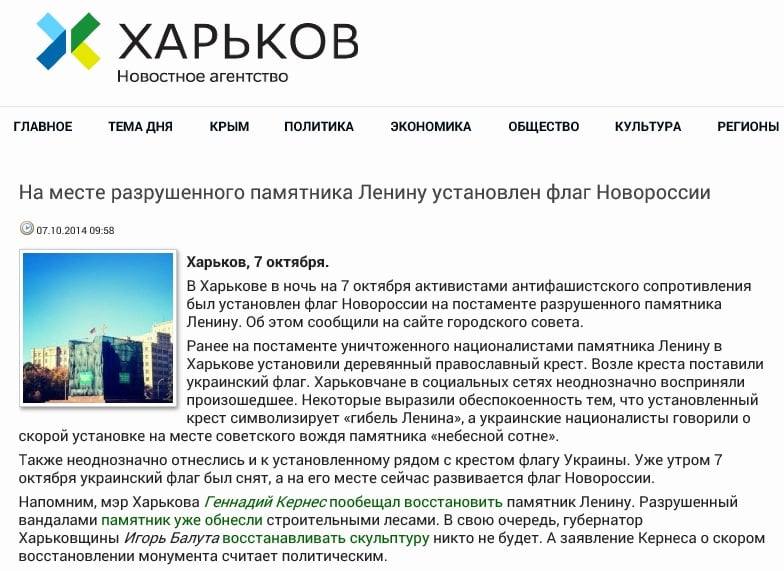 Later on the same piece appeared on the Russian Spring  website. Here the same images appeared in better quality.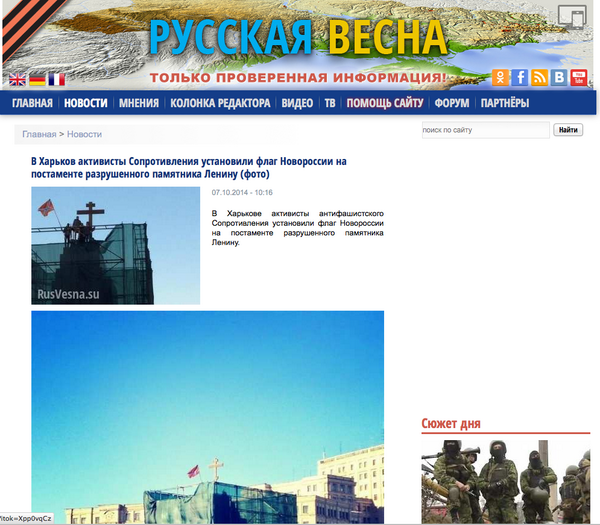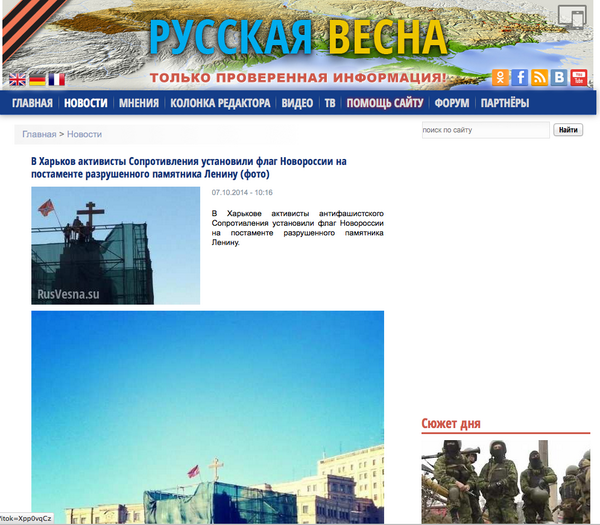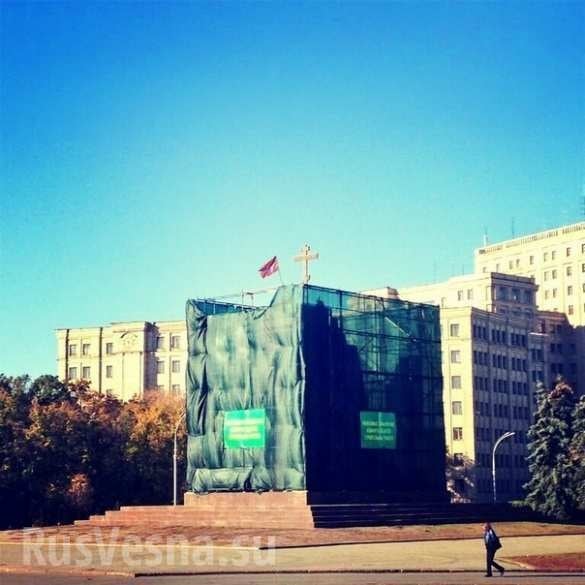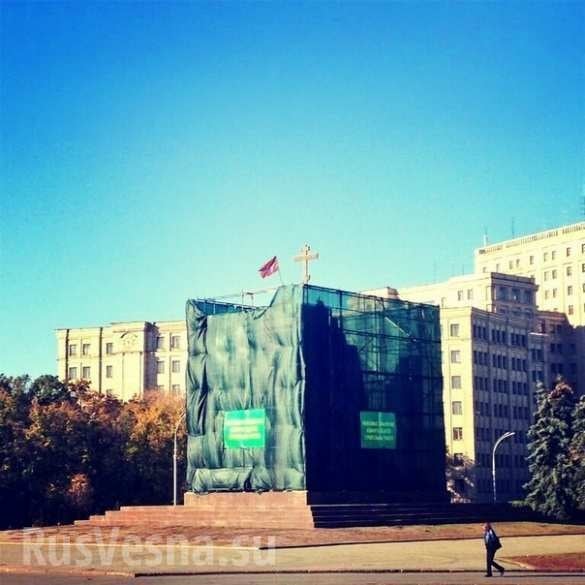 But the original images clearly show the flags were not those of Novorussia, but rather Ukrainian flags. These images were published earlier than the fake ones – on the 4th October. Only to be edited by Photoshop later.