In the aftermath of the International Monetary Fund's visit to Ukraine last week, Russia's official 24/7 English language channel RT declared that  according to its own anonymous source in the Ukrainian Finance Ministry, Ukraine and the IMF failed to reach a compromise on the allocation of the IMF's fifth tranche of aid. Meanwhile the IMF called the recent visit  to Kyiv technical, whose aim was to discuss various aspects of reforms, in particular draft legislation on the anti-corruption court. Ukraine's Finance Minister Oleksander Danyliuk explains that one of the conditions for receiving the next IMF loan is passing legislation on the anti-corruption court, something he says his ministry is actively working towards.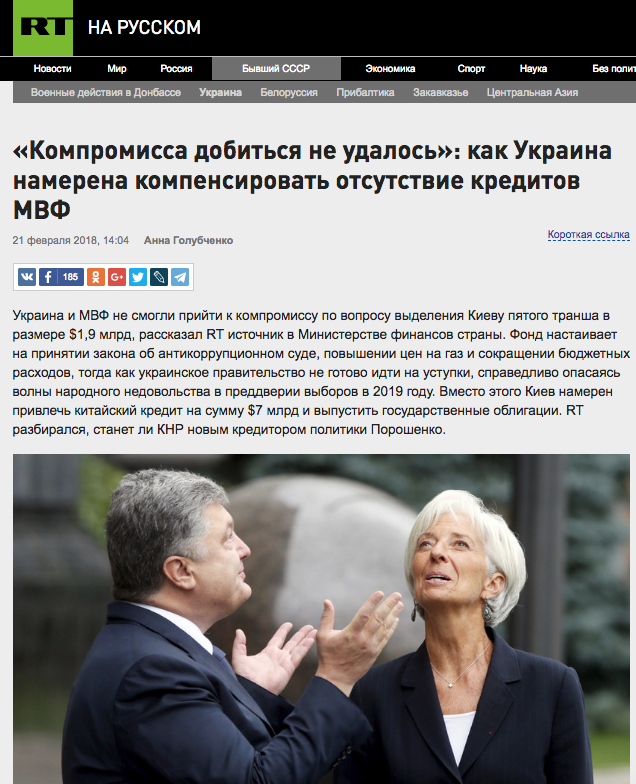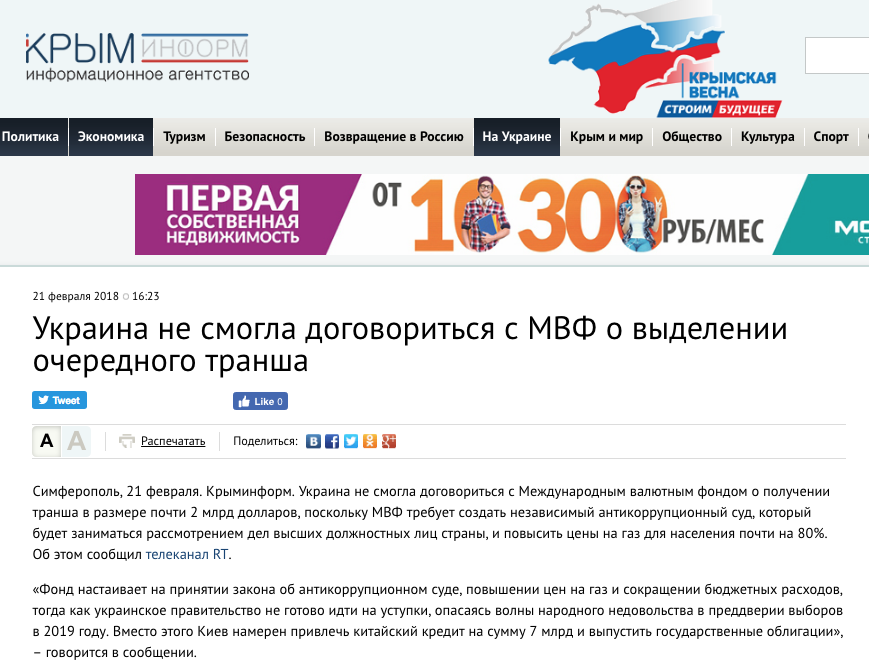 RT further claims that Ukraine's government is unwilling to make concessions to the IMF on the eve of the 2019 presidential elections fearing popular discontent, instead Kyiv hopes to plug the hole in its finances with Chinese credits.
The Chinese loan RT claims will replace IMF's financing is in fact an infrastructure project Ukraine is negotiating with China involving road repair and bridge construction.
Kryminform and KM.ru also featured this latest RT fake.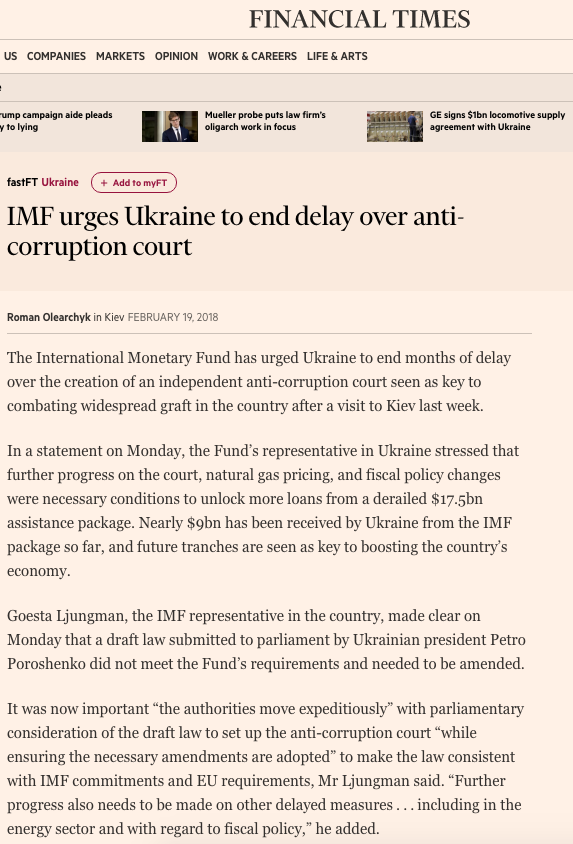 Responding to a question about Ukraine financing during a press briefing on February 15, the head of the IMF's communications department Gary Rice said that a small team of IMF personnel were in Kyiv to discuss some of the technical aspects of reforms agreed upon in the Ukraine-IMF program, including legislation on the Anti-Corruption court.
According to a Financial Times report on the recent talks,  the IMF wants progress on the anti-corruption court, natural gas pricing, and fiscal policy changes in order unlock more loans from a faltering $17.5bn assistance package. The anti-corruption court draft law submitted by Ukrainian President Petro Poroshenko did not meet the Fund's requirements and needs to be amended.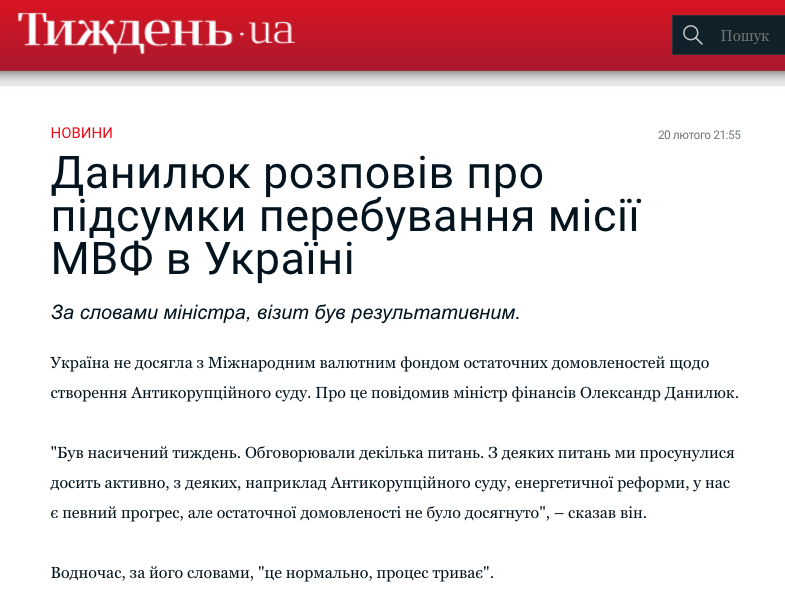 Finance Minister Danyliuk called the IMF visit productive and said Ukraine would do everything possible to complete the program of cooperation with the IMF. Launching the anti-corruption court is part of the program, Danyliuk pointed out and said Ukraine would follow through on this not because the IMF demands it, but because Ukrainians want such a court, seeing it as an important step in the transformation of their country.