The internet publication Kiev Times announced that the IMF would not give Ukraine any more bailout funds, Russia's official international network RT immediately followed suit and declared that the IMF would continue working with Ukraine, but would not give Kyiv any more money.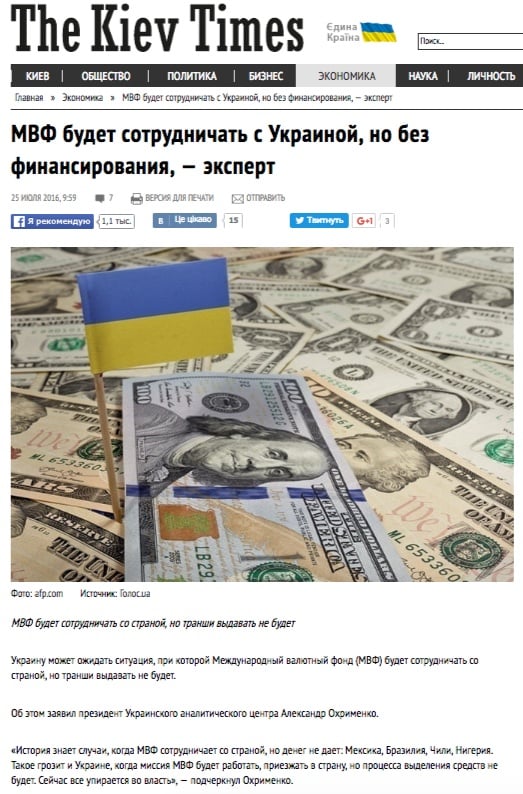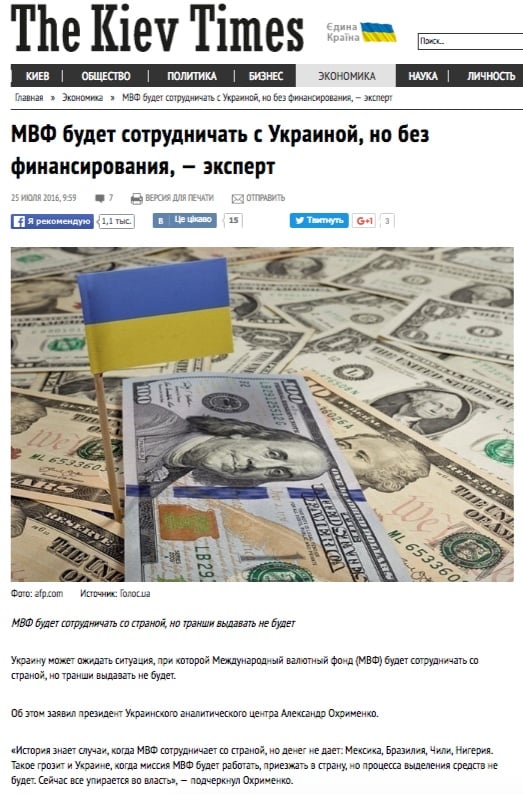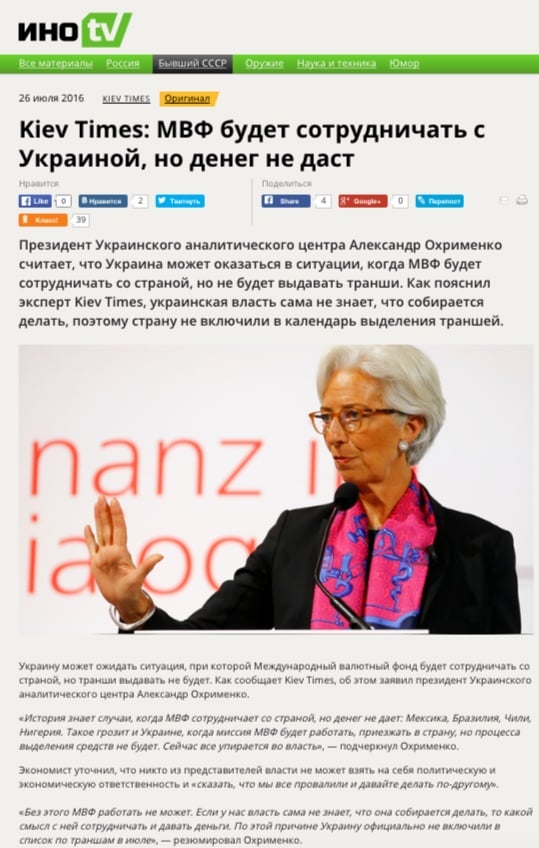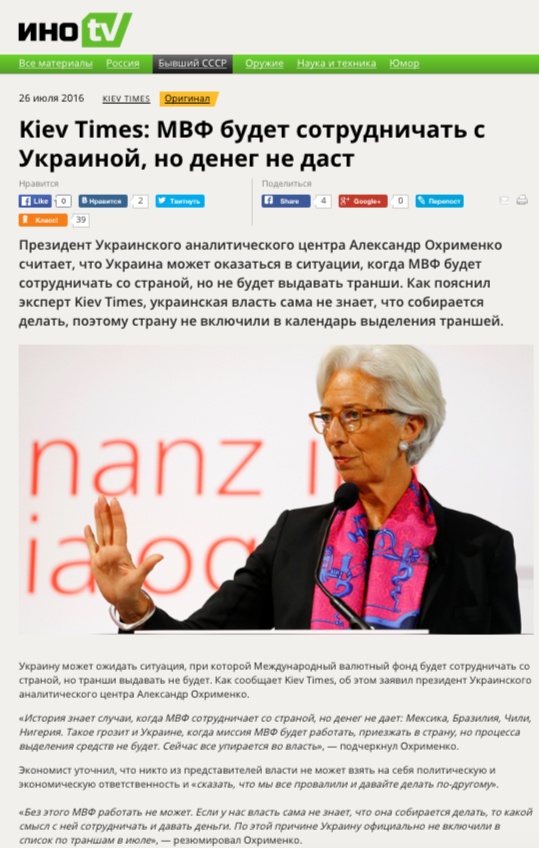 The source for this fake story is one Alexander Okhrymenko, president of the Ukrainian analytical center, a center which does not exist. Okhrymenko has a financial column in the finance section of the Liga Finansy website and claims to write as he puts it, "in my name only". Despite this assertion, the name of the center continues to be displayed on the site along Okhrymenko's name.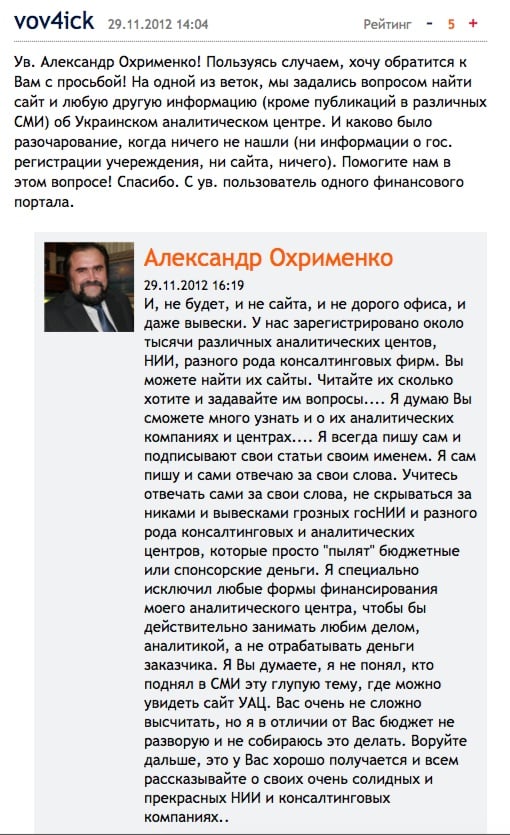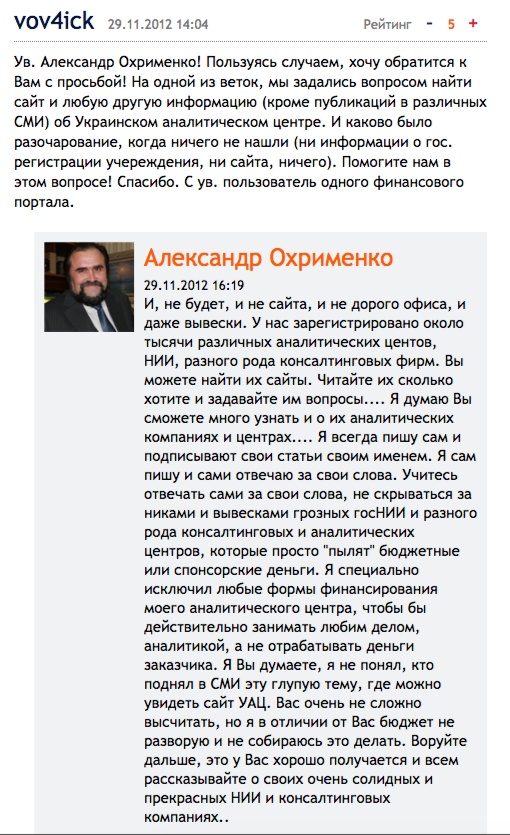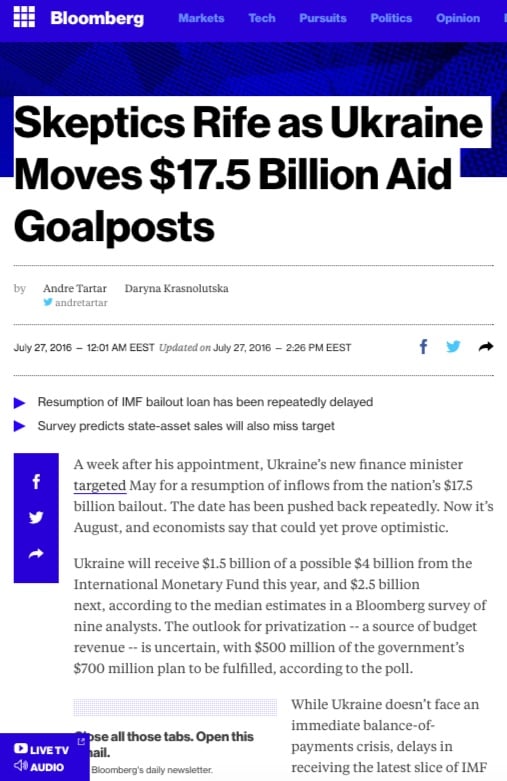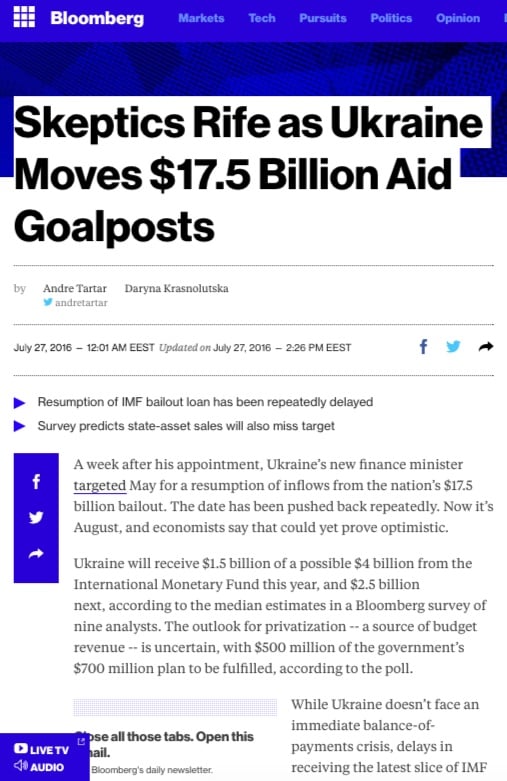 Financial analysts agree that Ukraine will receive the next IMF tranche this year and another in 2017, while Ukraine expects that the IMF will decide in August about renewed financing.