At the end of July several Russian sites ran stories devoted to one of their favorite disinformation topics, that Ukraine is a training ground for Islamic State fighters.
RIA Novosti, NTV, the Defense Ministry's television channel Zvezda, RBK, Gazeta.ru, Life.ru, Izvestia, Lenta.ru and many others disseminated this fake story identically, word for word. Russian embassies in the UK and Canada also ran this fake information in their Twitter accounts.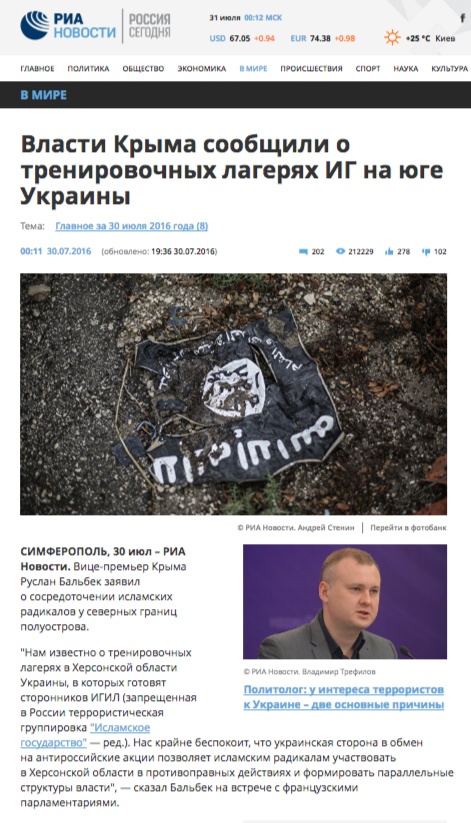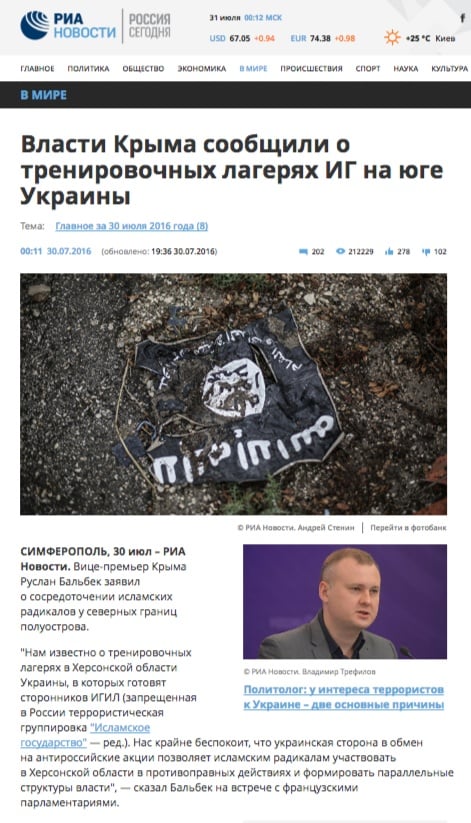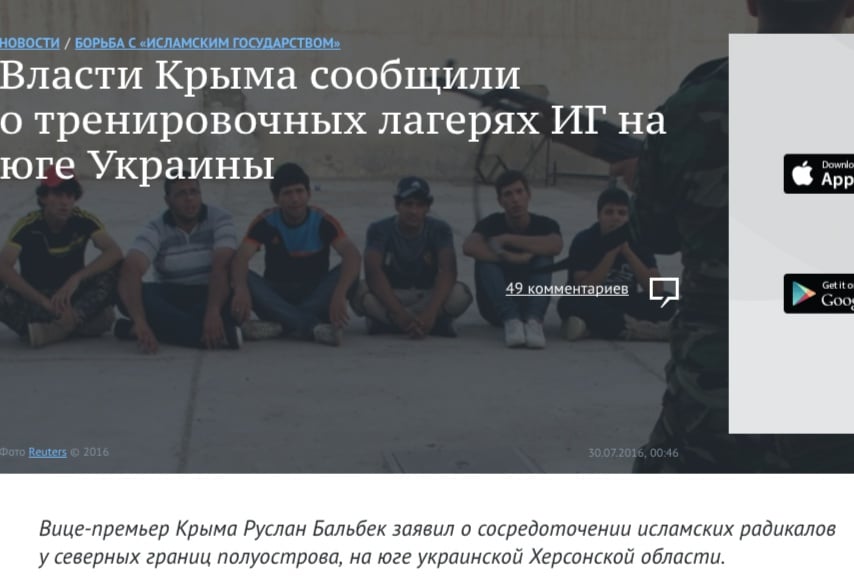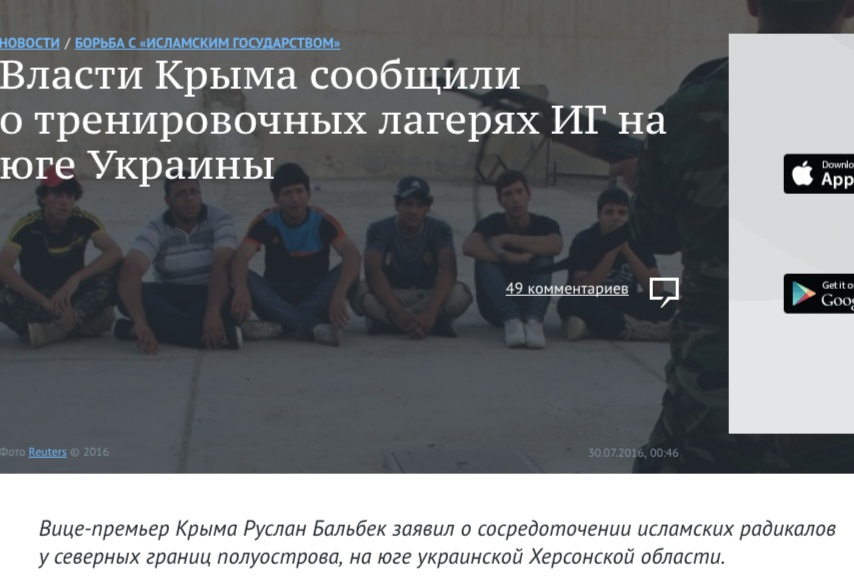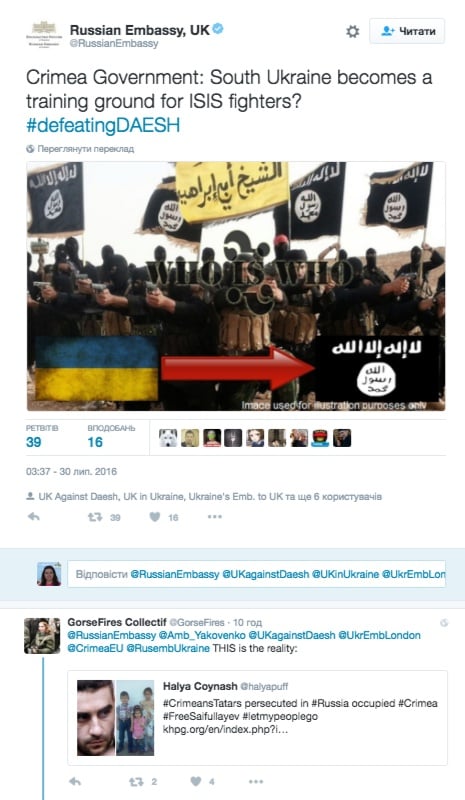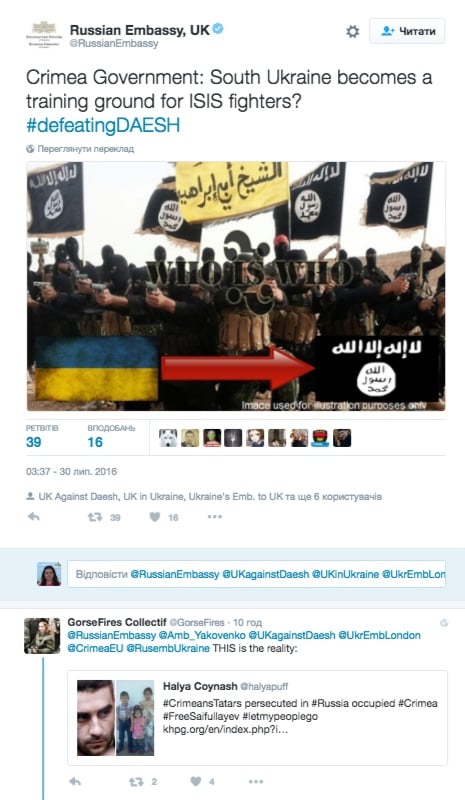 The only proof of these alleged training camps is a claim uttered by the so-called Crimean deputy prime minister Ruslan Balbek, who said "We know of camps in Kherson oblast in Ukraine where ISIS fighters are trained". Nothing more.
StopFake has already debunked several Russian claims about southern Ukraine being a training ground for Islamic State militants. Crimean Tatar activist Lenur Islamov dismissed such Russian claims as propagandist nonsense.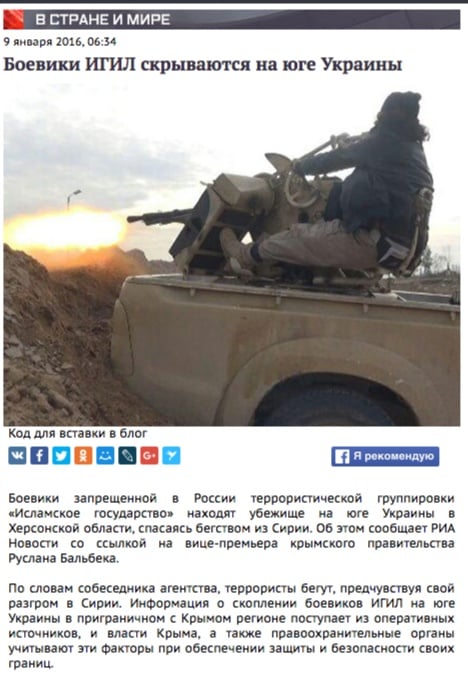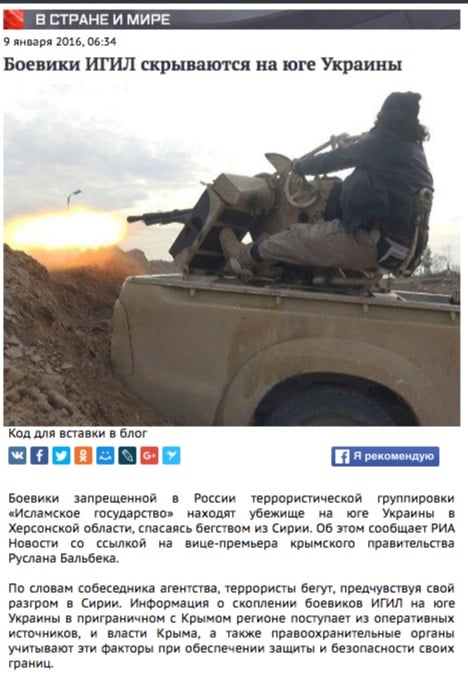 Despite repeated Russian attempts to portray Ukraine as a breeding ground for terrorism, the only terrorists from the region who were responsible for terrorist acts in the West, such as the attacks on the Istanbul airport in June came from Russia, Kyrgyzstan and Uzbekistan.