Russian media regularly portray Ukraine as a threat to world security. Earlier this year scores of Russian sites were awash with fake stories claiming that ISIS was operating training camps in southern Ukraine. Prolonging this theme, this week many Russian sites claimed that Islamist radicals were amassing in the Kherson area.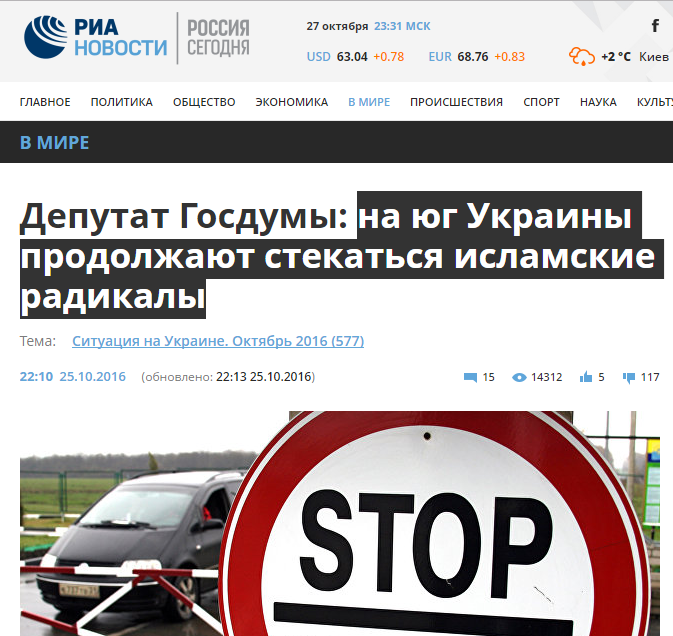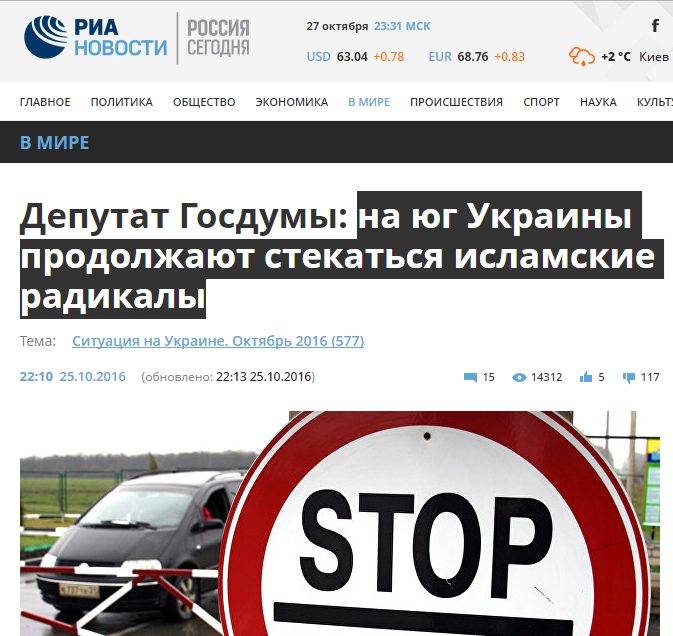 RIA Novosti, Narodnyi Korrespondent, Ukraina.ru, Kharkov News Agency and many others ran a story citing Russian Duma deputy Ruslan Balbek claims that there was a large concentration of Islamic radicals in Ukrainian territories bordering's Crimea. Previous fake stories about Islamist radicals in Ukraine were also disseminated by Balbek, while he was still Deputy Prime Minister of occupied Crimea.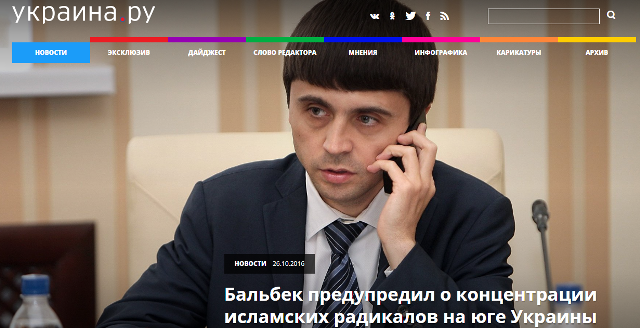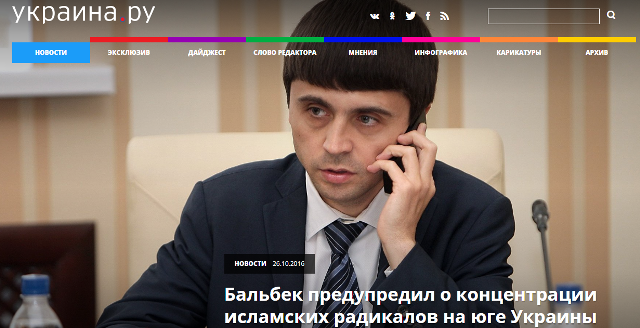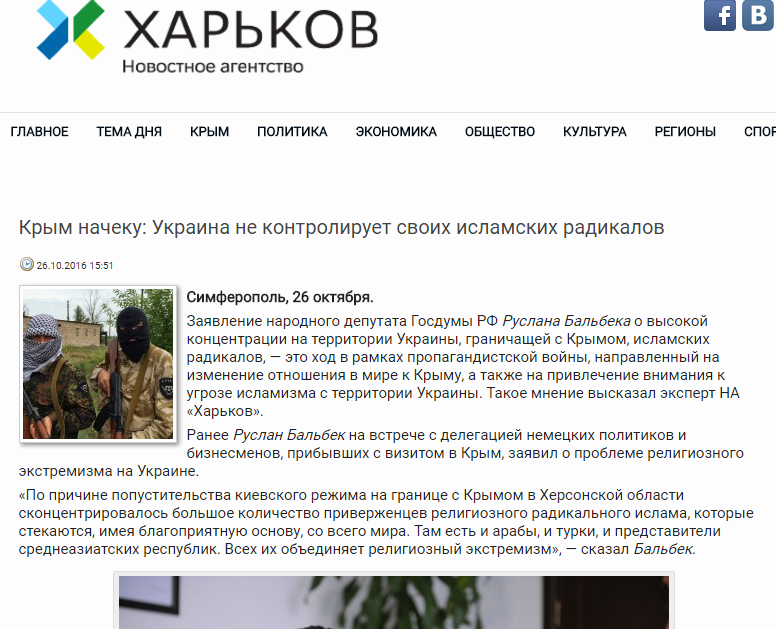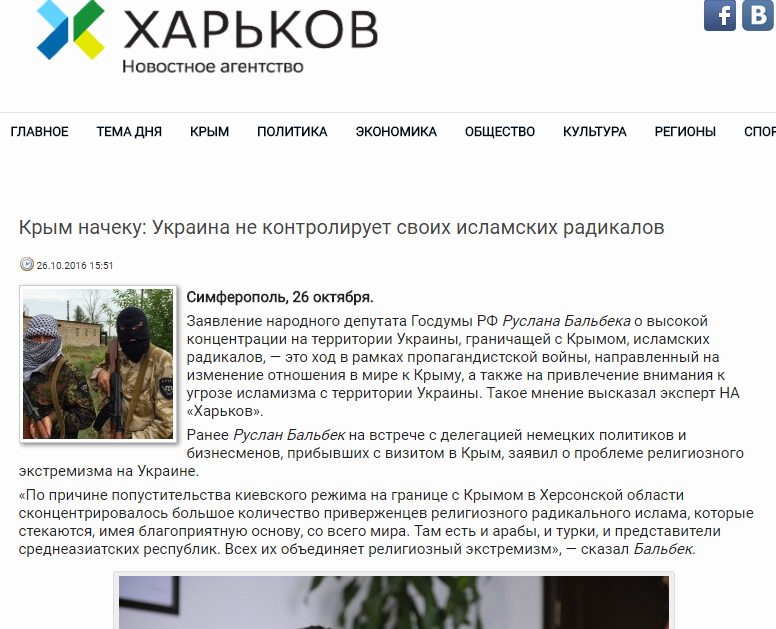 Balbek is a pro-Russian Crimean Tatar who was recently elected to the Russian Duma.
Balbec accused the Kyiv authorities of "connivance leading to adherents of radical Islam flocking to Ukraine, where they found a favorable base". It is unclear what Balbek bases his claims on and there is no evidence of a growing Islamic presence in southern Ukraine.
The Kharkov News Agency ran this fake story with an incendiary headline – Crimea Alert: Ukraine has no control over its Islamic radicals and the site even claims that the situation is potentially dangerous for all of Europe.
Balbek also brought up the issue of alleged religious extremism in Ukraine during a notorious meeting with a German delegation who visited Crimea.
Responding to StopFake's inquiry about Balbek's allegations, Center for Middle Eastern Studies director Ihor Semyvolos called Balbek's claims complete nonsense, "there is not a grain of truth in Balbek's allegations about Islamic religious extremism in Ukraine" he said.
The only people who congregate on the border with Crimea are taxi drivers, said Semyvolos, who carry passengers from the Novo Oleksiyivka train station to the occupied territory.
Ukraine suspended train service to Crimea after Russia annexed the peninsula. Many Ukrainians still travel to the occupied area to visit family members.