Russian media, for instance Chelyabinsk news agency "Ural-press Inform" were spreading information that supposedly juvenile justice was put into action in Ukraine. Journalists claimed that now children that lost parental custody will be sent for adoption to foreign same sex couples.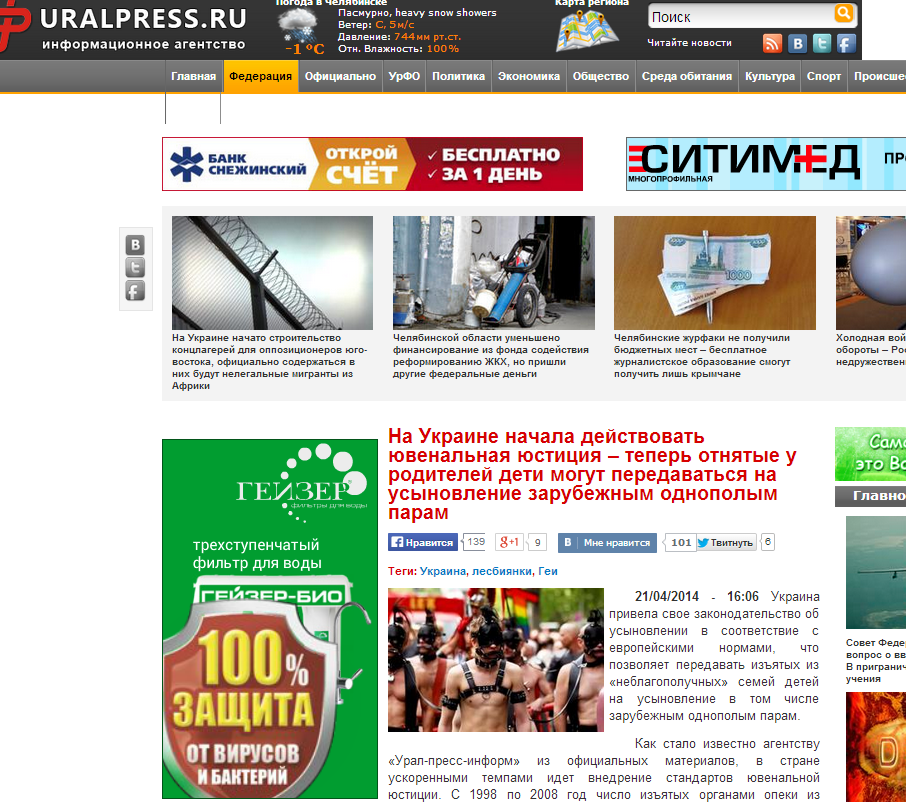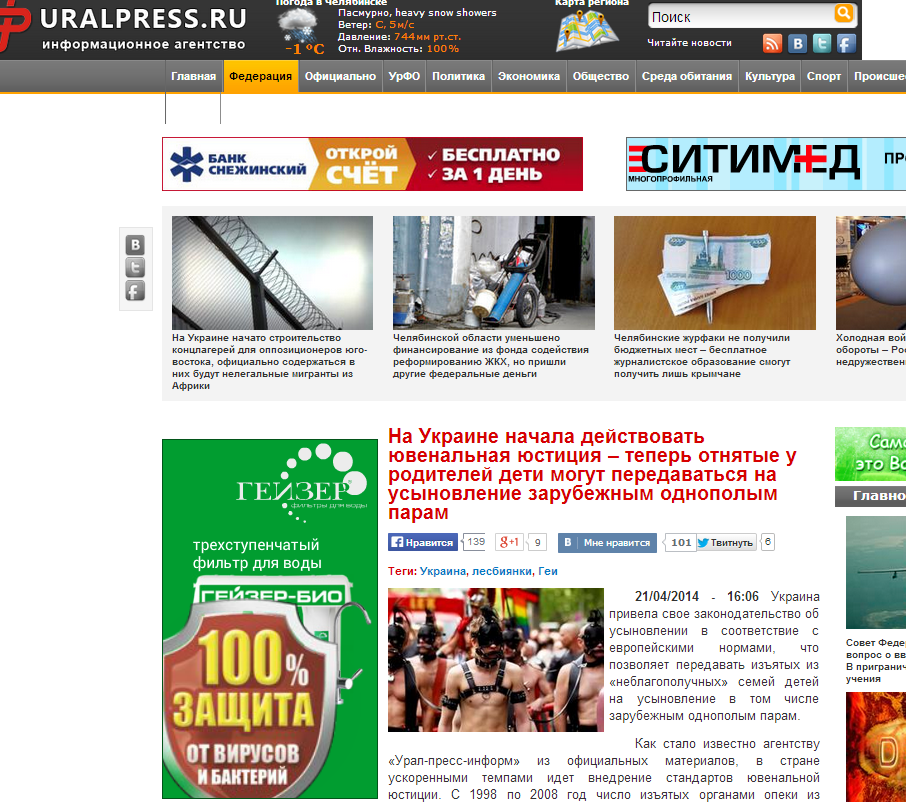 However, the Ombudsman for Children under the President of Ukraine denied this information.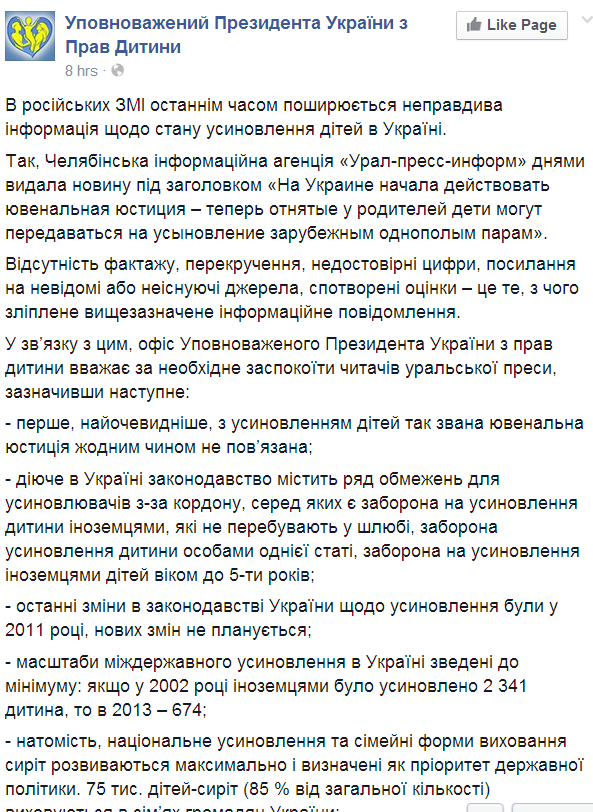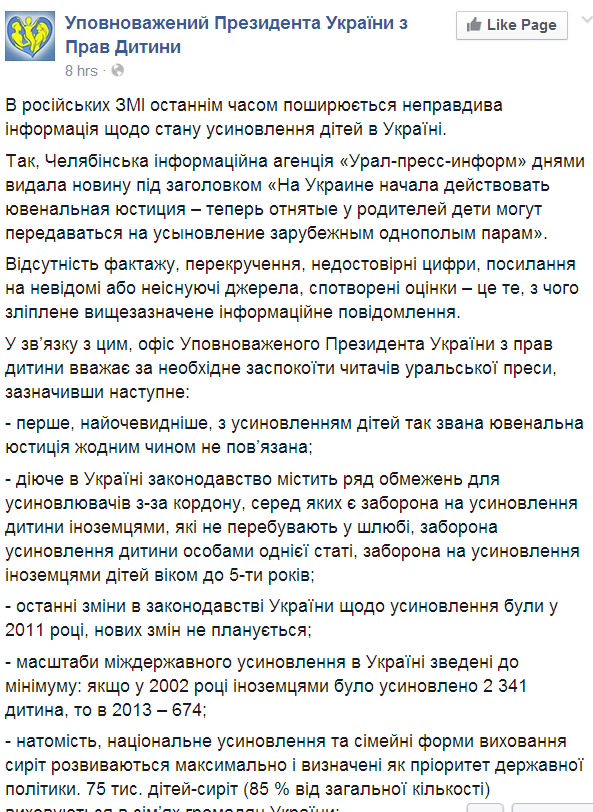 According to him this message was composed of unreliable numbers, links to non-existent or unknown sources and distorted evaluations.
The Ombudsman under the President of Ukraine office stated the following:
-Adoption and juvenile justice do not have anything in common
– In the legislation of Ukraine there are series of limitations for people that want to adopt from abroad. For example, foreigners that are not married and same sex couples cannot adopt a child. Also they cannot adopt a child under 5 years of age.
– The latest changes in the legislation of Ukraine regarding adoption were made in 2011 and no one is planning to make any new changes.
– The extent of inter-country adoptions in Ukraine has been minimized. In 2002 foreigners adopted 2341 children, whereas in 2013 the number dropped down to 674;
– At the same time, national adoption and family-based orphan upbringing are developing to a maximum and are identified as a priority in public policy. These days 75,000 orphans (85% of the total number) are brought up by Ukrainian families.
– The amount of orphans in Ukraine is decreasing. In 2010 it was 103 000, whereas in 2013 the number dropped down to 90 000.
– From 1998 to 2008 the number of children that lost parental custody over the year has almost halved, from 22 800 to 14 800.
The office of the Commissioner President of Ukraine drew journalists' attention to P. Astakhov's, the Ombudsman for Children under the President of Russian Federation statement that he made in Chelyabinsk a month ago: "We requested data on orphans from children's institutions in Crimea. The situation is actually quite good and quite optimistic. There are many foster families, that have been adopting children in recent years".
The office asked Russian media to be more reasonable and only spread information that is true. They also said that it is a known fact that Russia has many orphan and family related problems and it would be best if Chelyabinsk journalists would rather concentrate on the solutions of those issues.