Russia's RT news agency broadcast a news story claiming that US Secretary of State John Kerry praised Russian efforts to reach a ceasefire in Syria.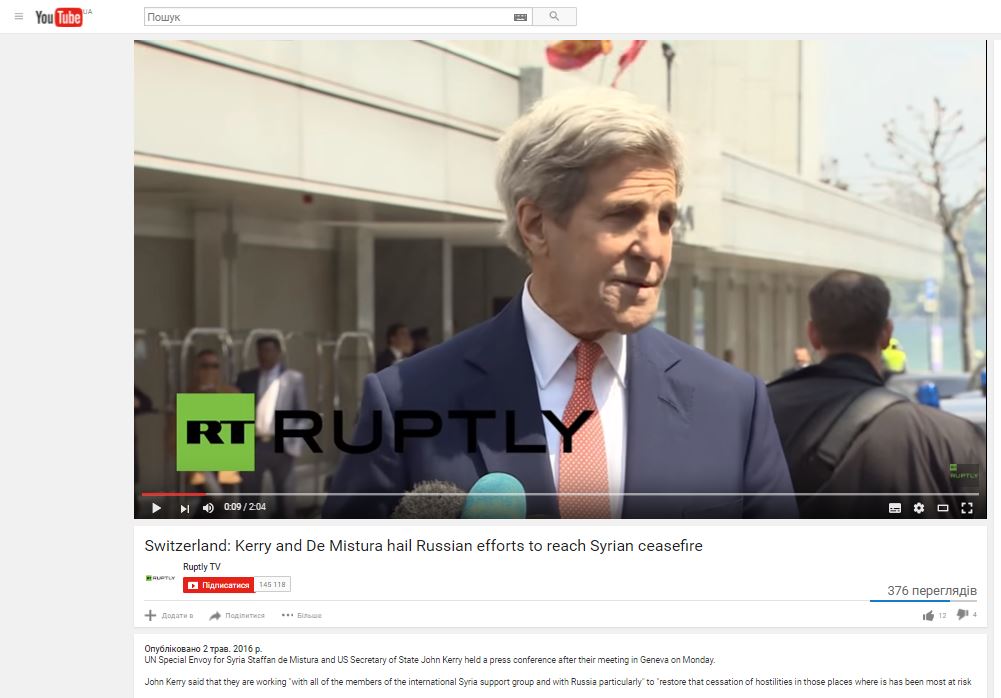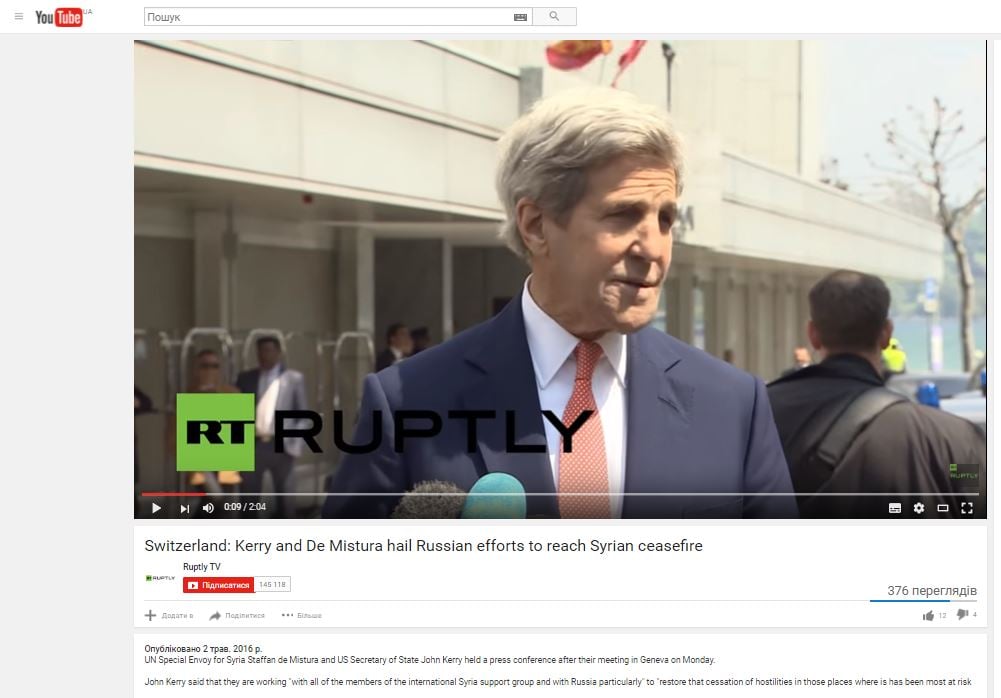 According to the transcript of the Kerry's remarks, there were no words of praise addressed to Russia. Both Kerry and UN Special Envoy Staffan de Mistura talk about efforts to restore the cessation of hostilities agreement within the framework of the Syria support group. Twice a journalist asks Kerry if he trusts the Russians regarding Syria, but the Secretary of State does not answer this question.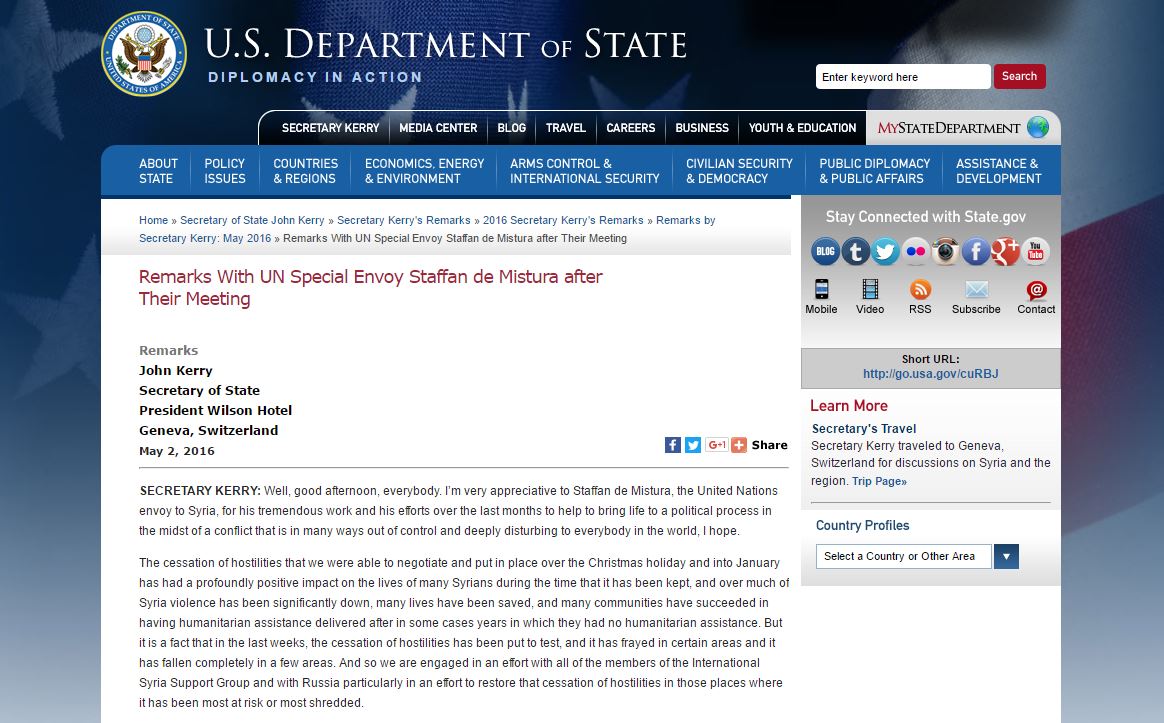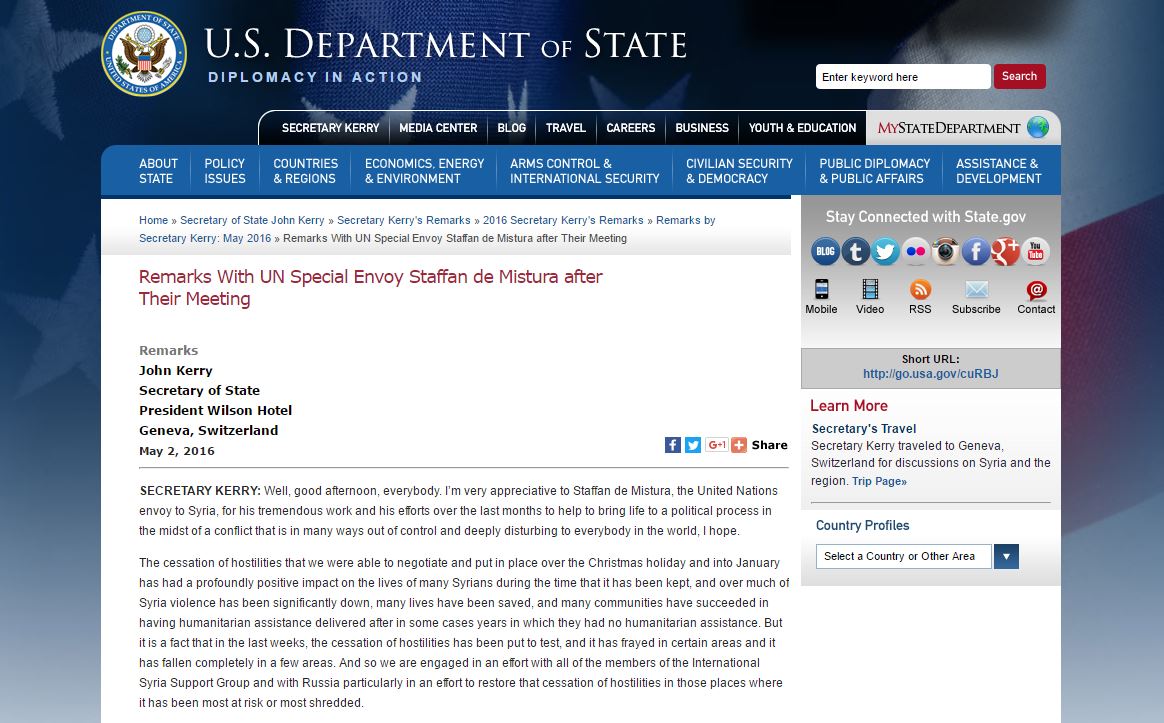 The RT story is a cut and paste job. The video begins with Kerry saying "I'm very appreciative" and then suddenly he continues with the words "we are engaged". These words are from completely different sections of Kerry's remarks.
Kerry said "I'm very appreciative to Staffan de Mistura, the United Nations envoy to Syria, for his tremendous work and his efforts over the last months" at the opening of his remarks delivered on May 2, 2016 in Geneva. It is clear that in this sentence he was not referring to Russia, or another country or any other person.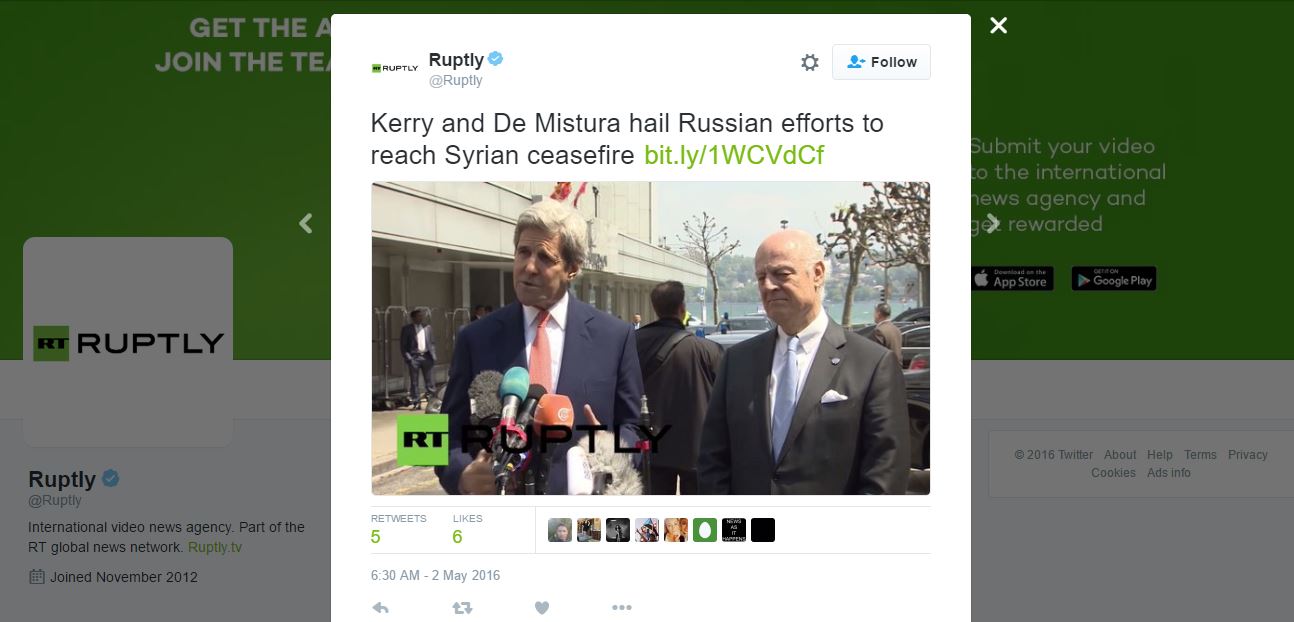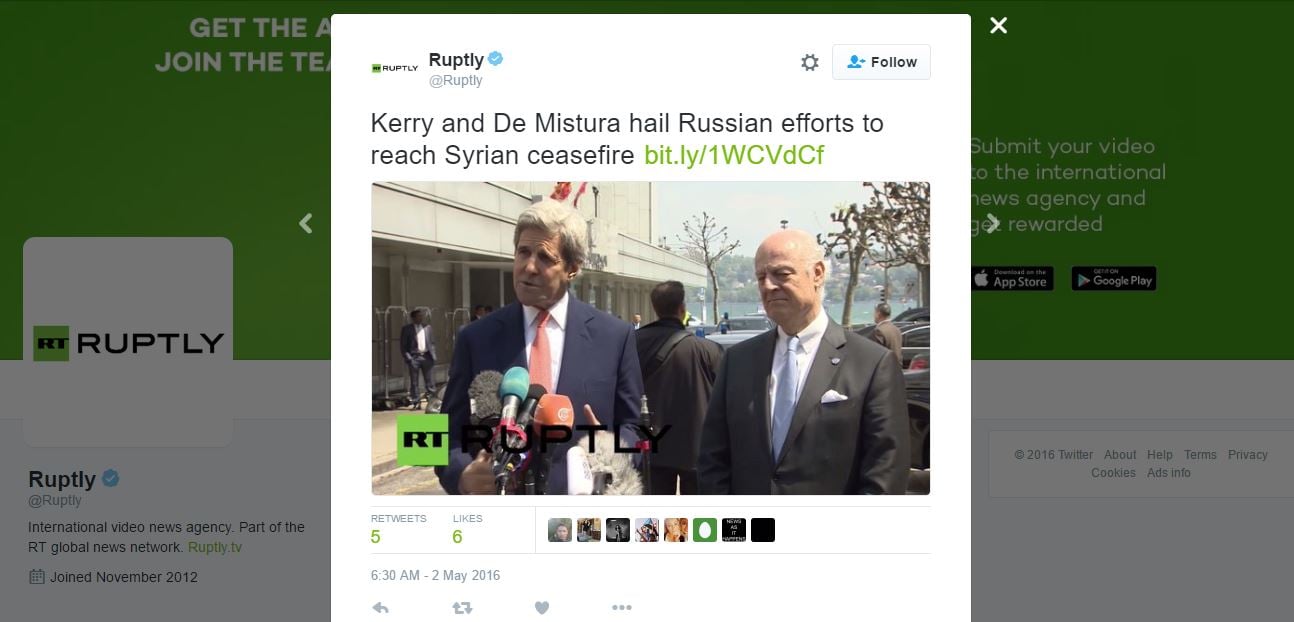 The "we are engaged" phrase is part of the following sentence that Kerry articulates "And so we are engaged in an effort with all of the members of the International Syria Support Group and with Russia particularly in an effort to restore that cessation of hostilities in those places where it has been most at risk or most shredded".
There are no words of praise for "Russian efforts in achieving a truce in Syria" in Kerry's remarks and RT's story is a cut and paste job of the Secretary of State's brief press conference with de Mistura, in which  he says that Russia should compel the Assad regime to act in accordance with the ceasefire agreement reached earlier.