June 2 portal Novoross.info posted news about «Kolomoiskii castigators» kicking and beating with sticks the mothers of western Ukraine soldiers, who blocked the road and demanded to return their sons from the punitive operation in Southeast Ukraine. According to Novoross.info «castigators of Dnepropetrovsk squadron» allegedly used tear-gas against the women, one woman was hospitalised with head injury, several others suffered fractures and bruises.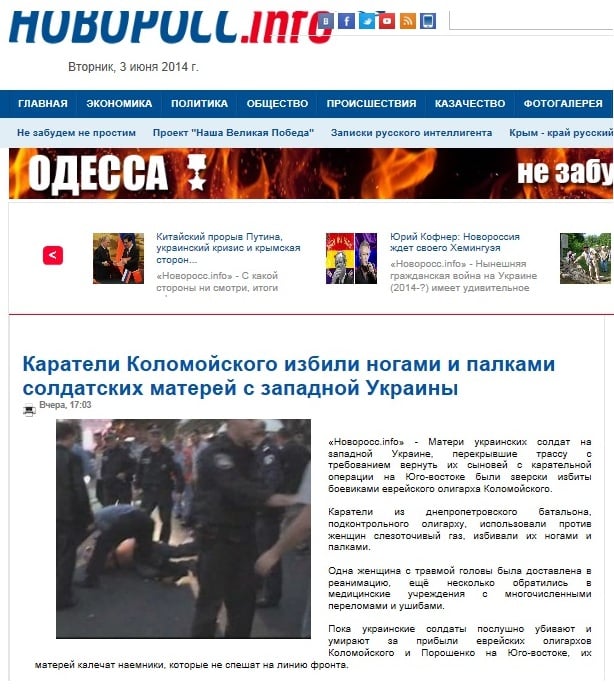 This news received a number of reposts on news websites, in blogs and social networks.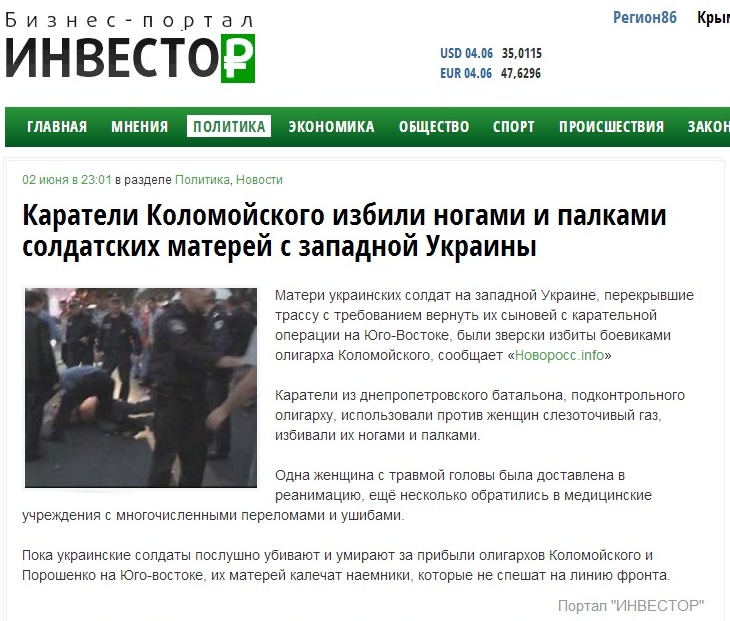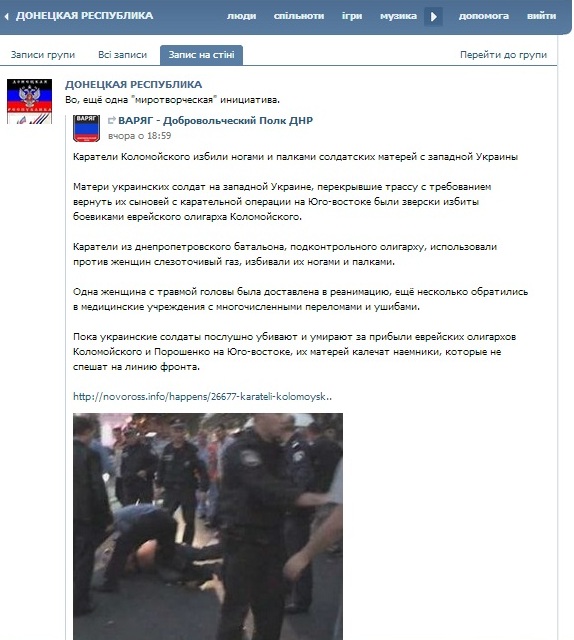 This information is not true. To illustrate this news, a video was used which had been shot in 2010 in Odessa, featuring bypassers beating a driver who hit a woman on a sidewalk.
This fake was based on a true story about the parents of Lvov Oblast mobilised soldiers blocking the military command gateway for two days. The parents were afraid to let their sons serve in Dnepropetrovsk Oblast. Some mothers would lie down on the road to block it. Yet, the soldiers who wanted to serve broke their parential blockade and left. No one got hurt. Thus there were only two sides in the conflict: the soldiers and their parents. «Castigators» and «gunmen» were nowhere near the military command.  This news from Novoross.info  features one more fake statement: the allegedly mothers' asking to return their sons from the Southeast of the country, while in fact the soldiers were still in Lvov Oblast when the mothers blocked them. More information available in the TSN report.