On November 7 and 8, Russian and separatist media falsely reported that Ukrainian politician Gennady Korban and his colleague Ihor Kolomoyskyi had claimed responsibility for the events in Odesa in May 2014 when pro-Russian activists were burned alive in a government building.
They cited testimony that Korban allegedly gave on November 6.
The false story was carried by Politnavigator, Ukraina.ru, Russkaya Vesna, Novorossia.su, NewsFront, and others.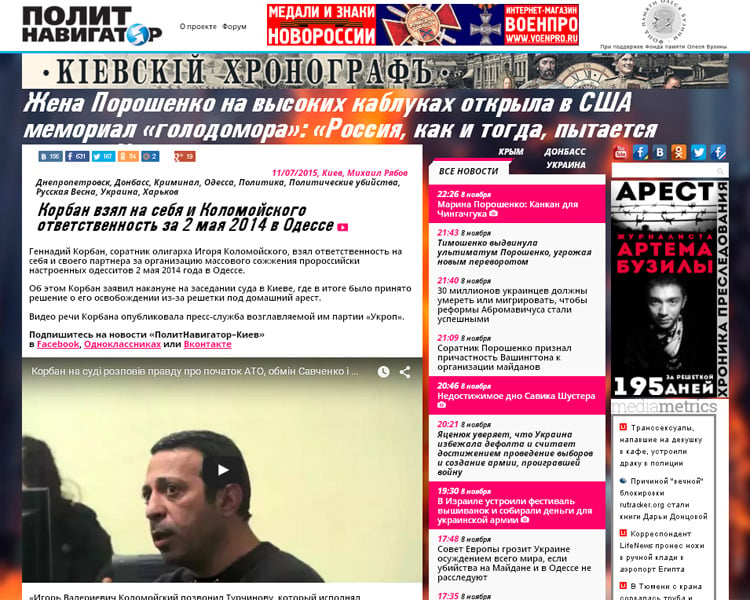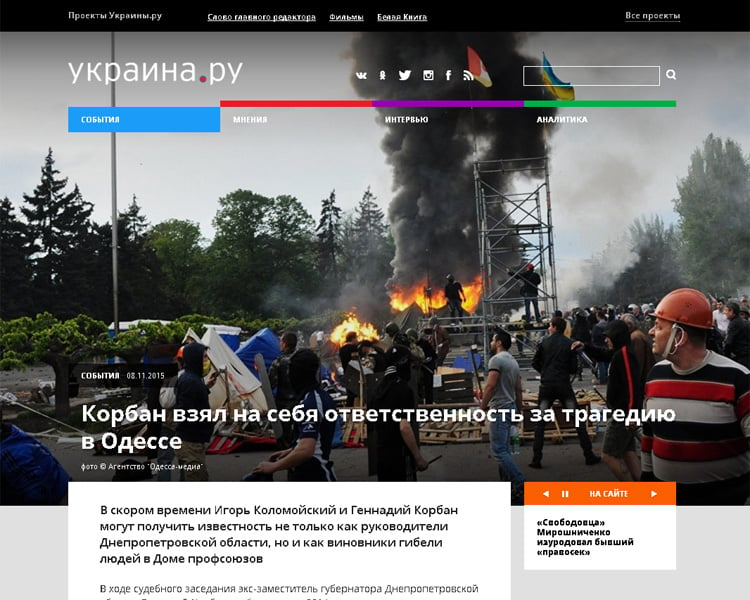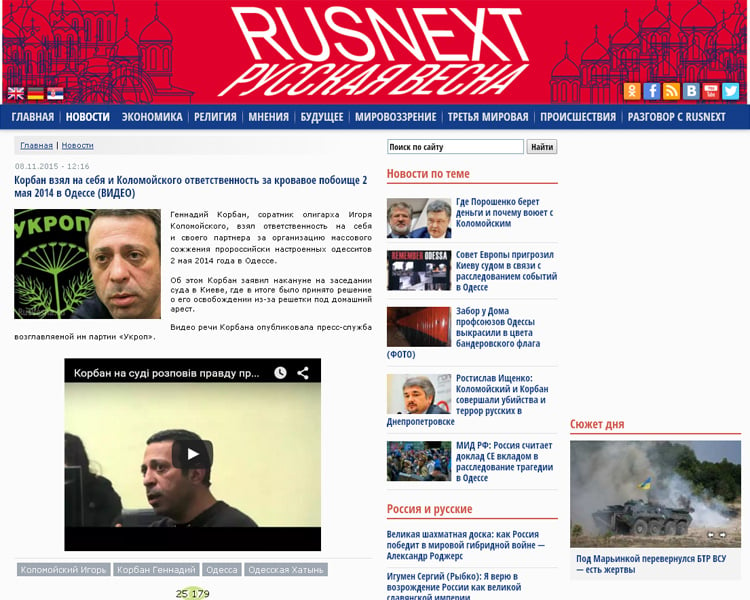 In fact, Korban did not claim responsibility for the tragedy in Odesa. He simply testified about how he and his colleagues used the tragedy in order to prevent the implementation of a Lugansk and Donetsk breakdown in Odesa and other areas.
Korban stated (from 06:00): "Oleg Tsarev headed them – if you remember such a person – he was also the People's Deputy. As a result we bought all of them tickets to the Russian Federation, put them on the train, and in this way we were able to save the south-east of Ukraine. [Such an approach] was made in Odesa – there also took place tragic events. It was made in Zaporizhzhya. but it wasn't made in Donetsk and Lugansk."
Nowhere in his comments does he take responsibility for the tragic events. The full transcript of the video is available here.