The Russian website Ukraina.ru published a story claiming that Ukraine's first president is advocating wide state autonomy for Crimea.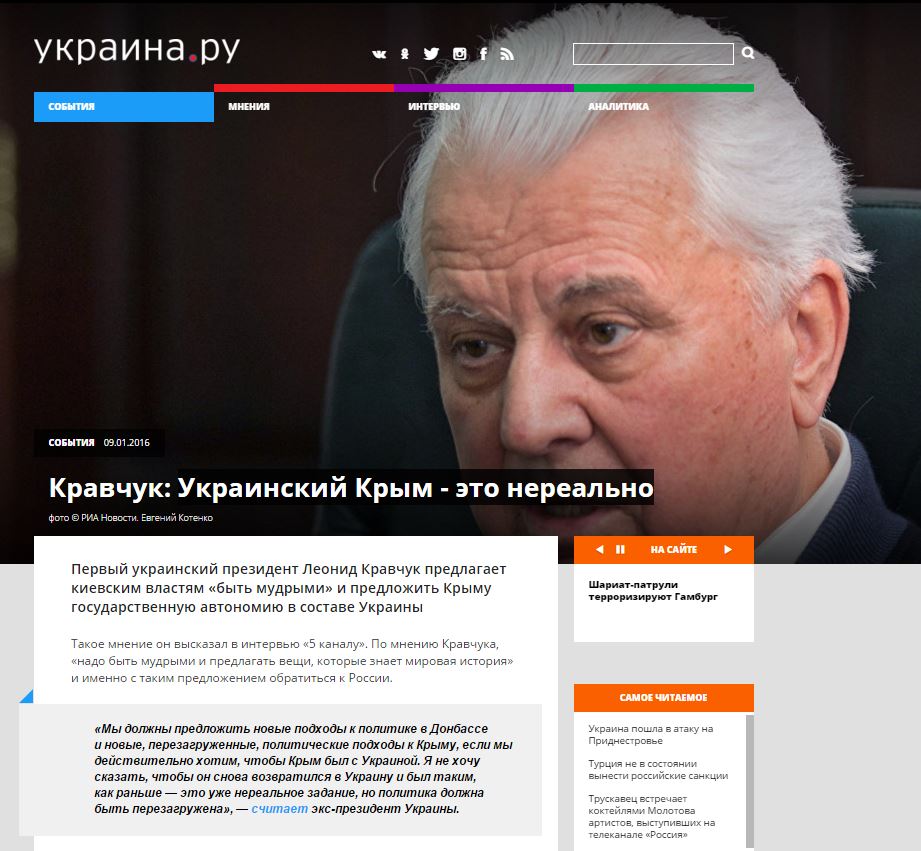 The misleading headline, claiming that Kravchuk believes that a Ukrainian Crimea is unrealistic contradicts his actual statement.  Kravchuk in fact said: "I don't want to say that Crimea should return to Ukraine and be as it was before, this is already an unrealistic task, however the politics around Crimea must be reset (video  from 8:35).
The language Kravchuk used is completely opposite to what the headline claims, Kravchuk said that Crimea's status and Ukraine's relations with the peninsula cannot revert to what they once were, and the politics concerning Crimea should be rebooted.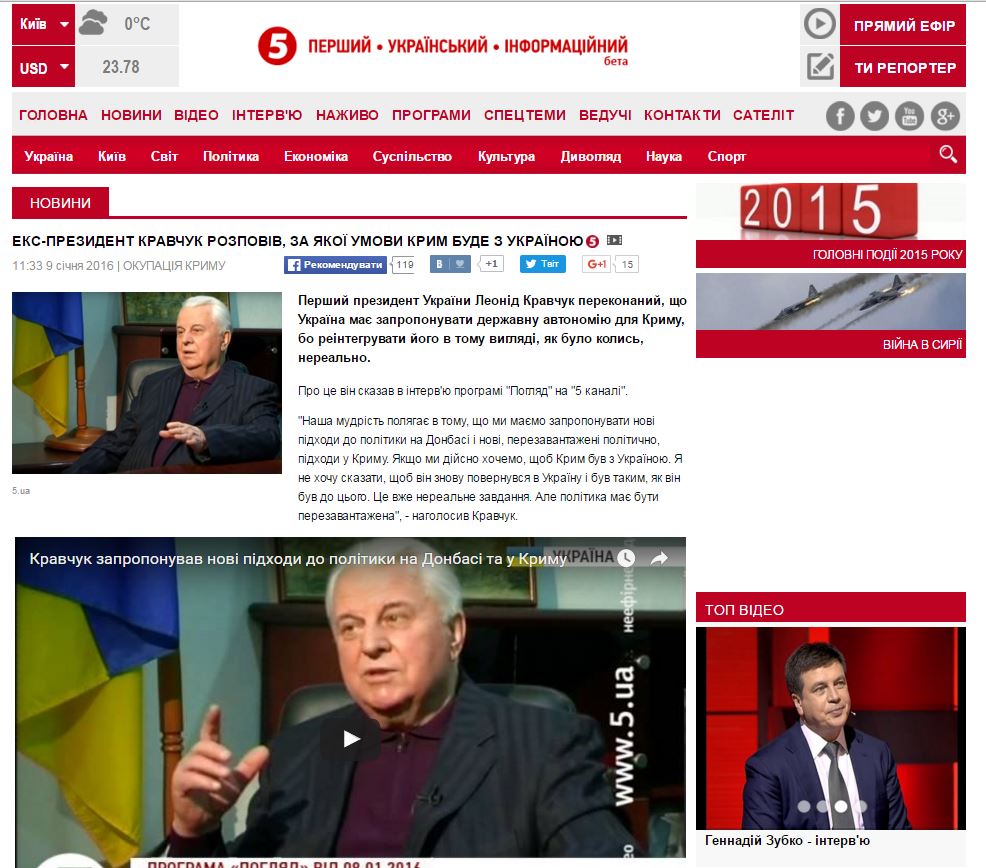 President Kravchuk suggests granting Crimea wide reaching autonomy.  Crimea already was an autonomous republic within Ukraine, but according to Kravchuk, Crimea should now be granted not territorial but actual state autonomy, something along the lines of South Tirol and Hong Kong.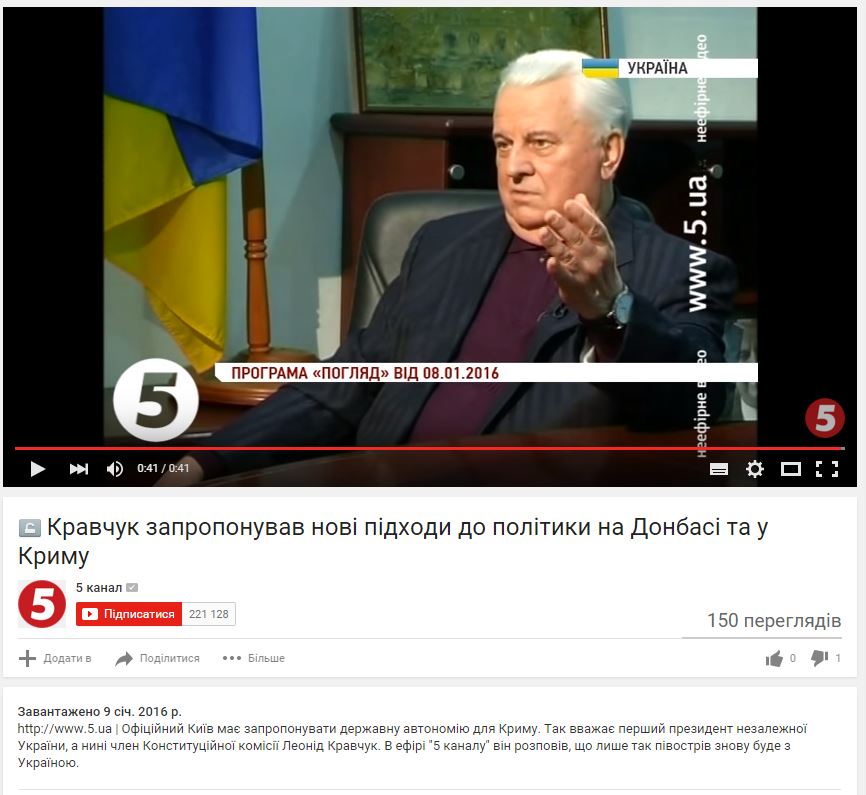 In 1942 during the Italianization and ethnic cleansing of South Tirol by Italian fascists, it was suggested that Germans from this region be resettled in Crimea.