At the end of November Russia's Federal Air Transport Agency announced that Ukraine had attempted to invade Russia's airspace. This information was immediately published by Ukraina.ru, RIA Novosti and other Russian media.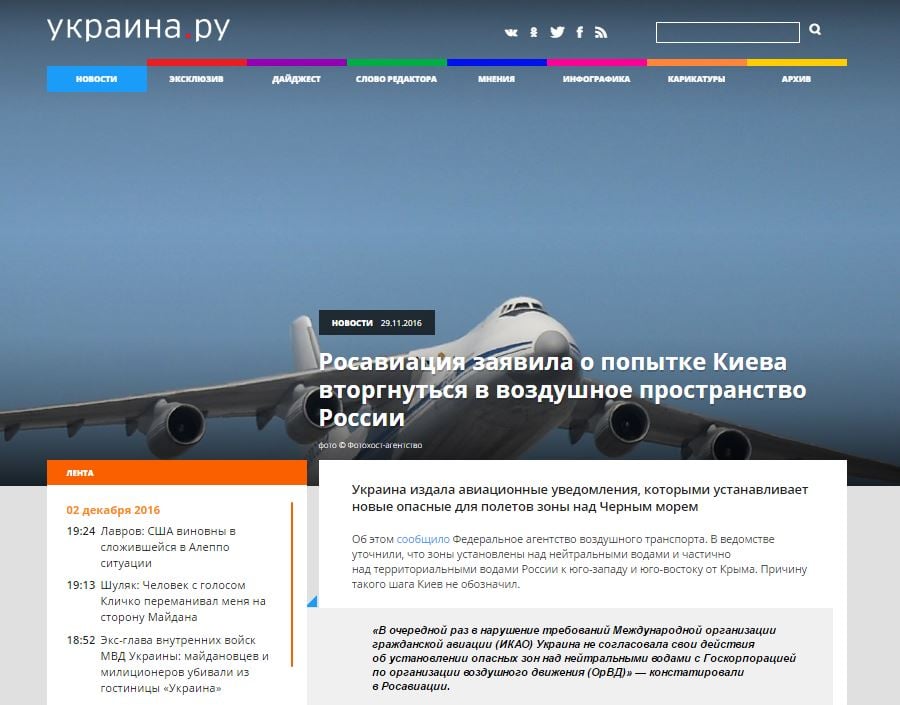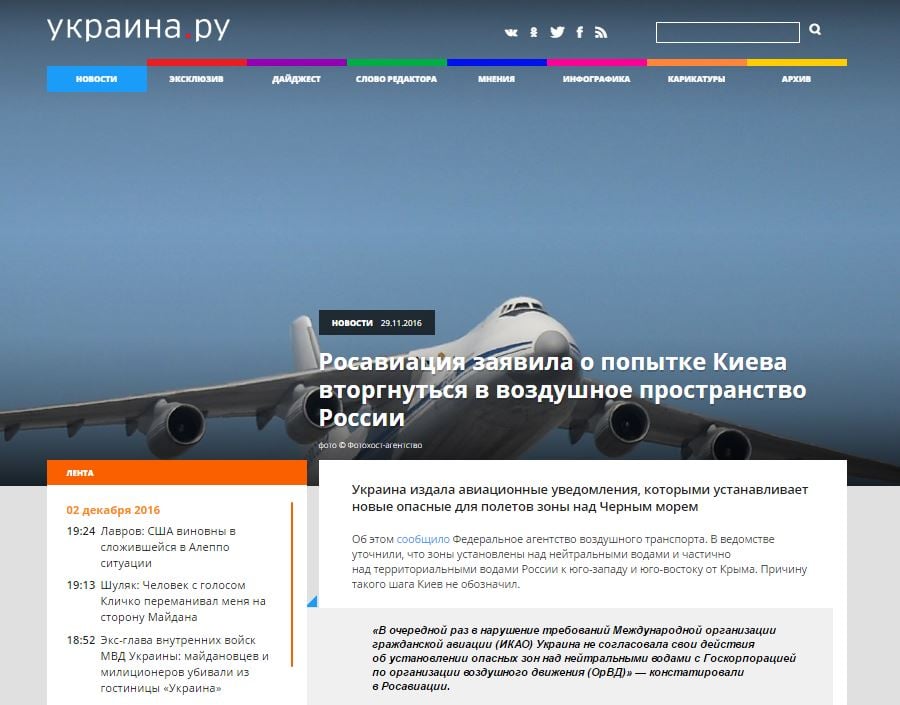 "Going against the requirements of the International Civil Aviation Organization (ICAO) Ukraine has once again not coordinated its actions with Russia's Air Traffic State Corporation in establishing dangerous zones over neutral waters" Ukraina.ru reported.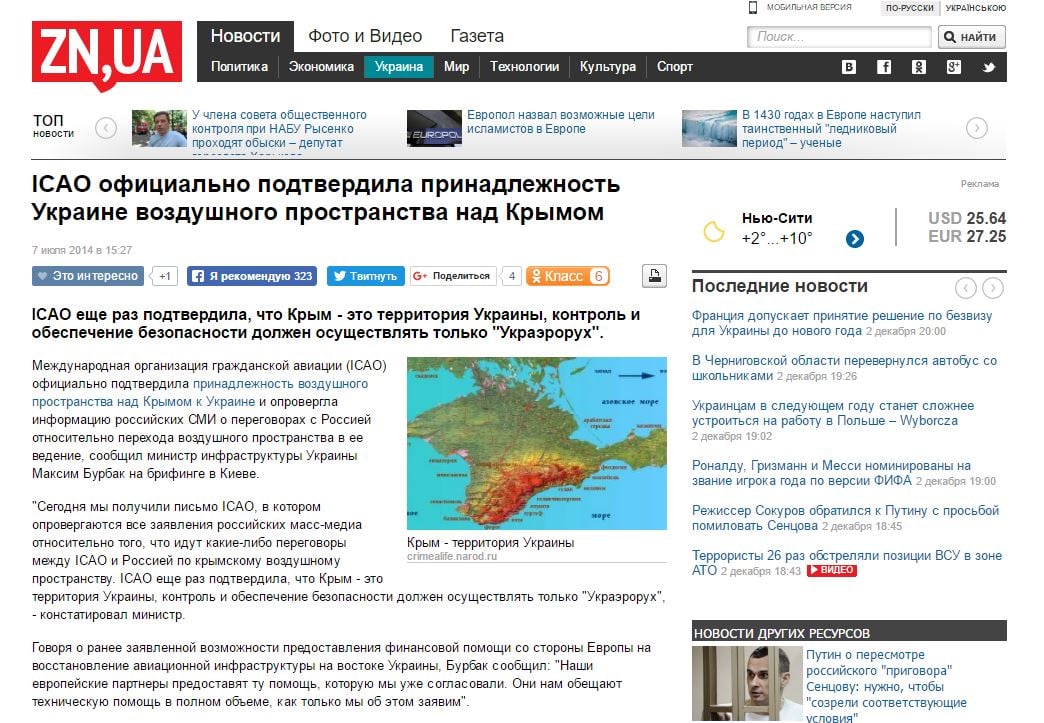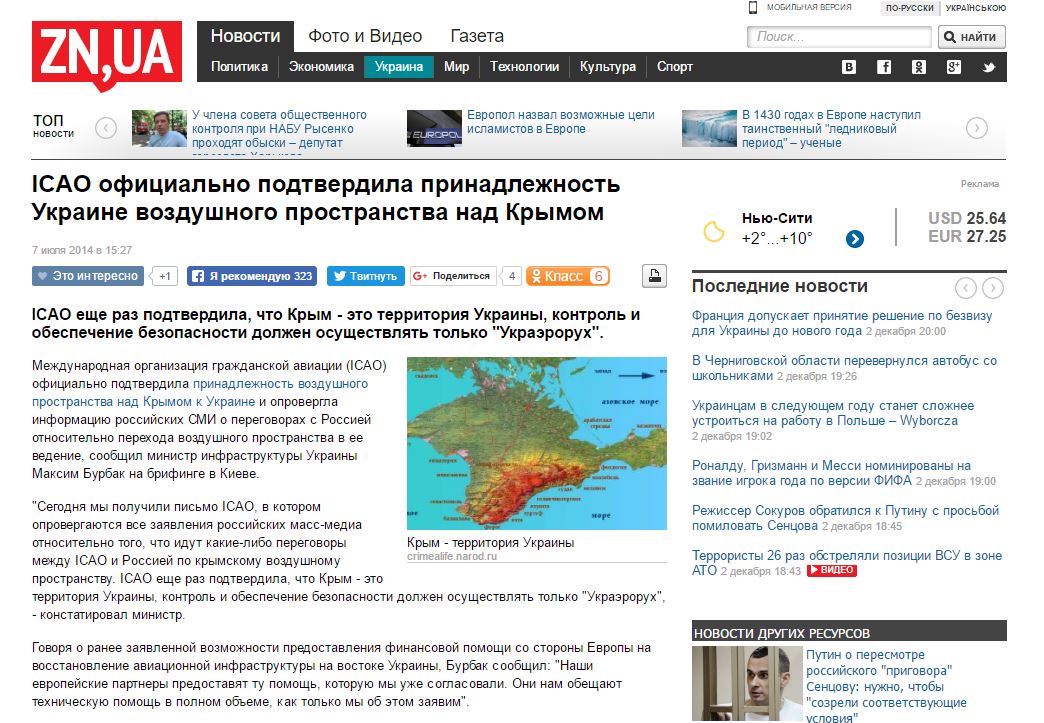 According to Ukraine,  Kyiv has not violated Russian airspace and according to ICAO rules, Ukraine can do what it likes within the confines of its own airspace without any coordination with neighboring countries.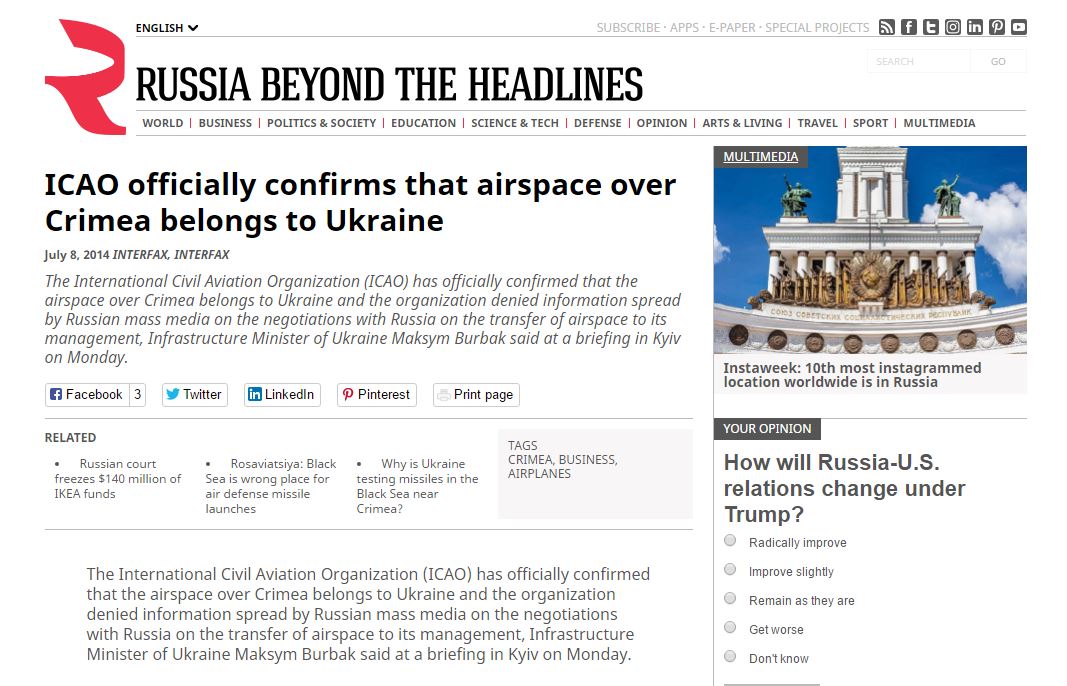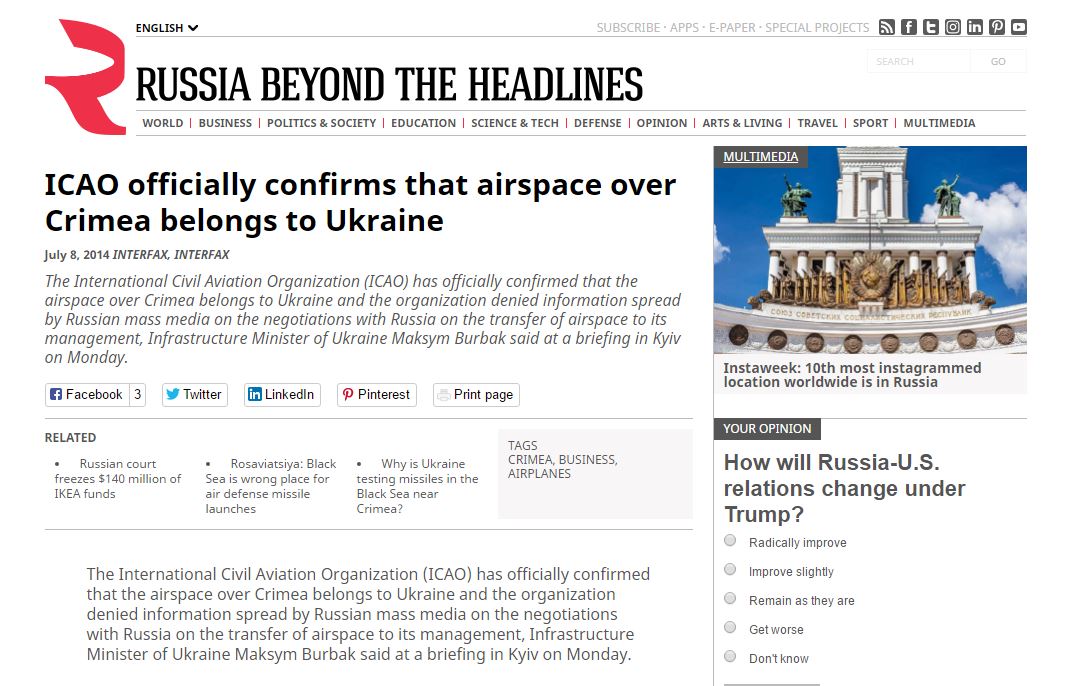 In 2014 the International Civil Aviation Organization officially confirmed that the airspace over Crimea belongs to Ukraine.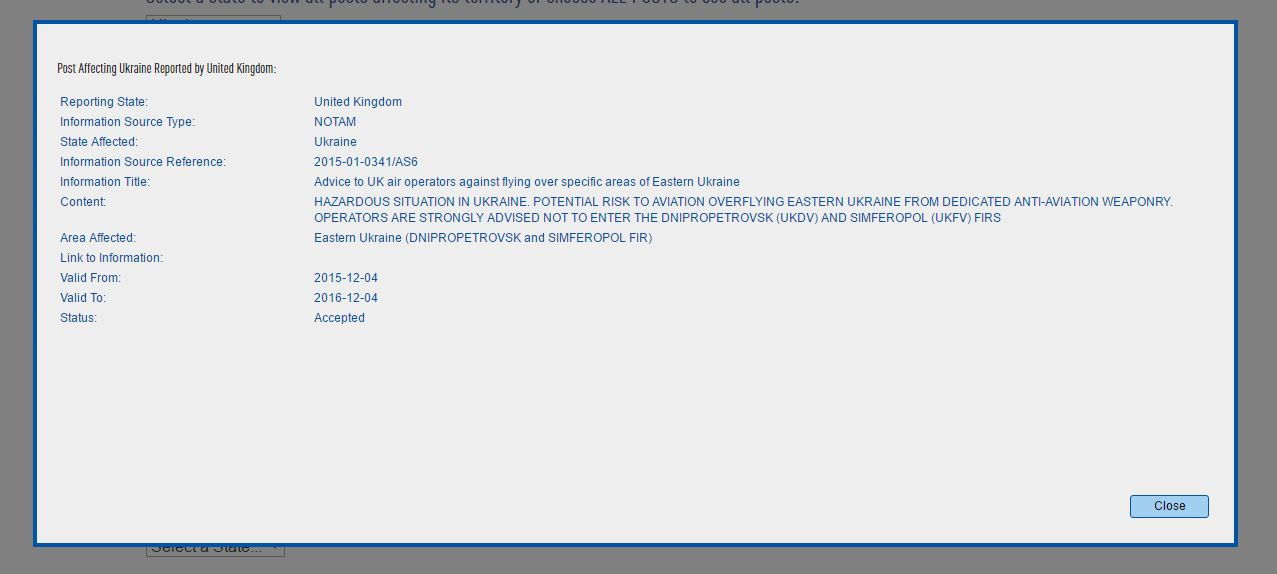 According to the ICAO's official web site, the airspace over annexed Crimea and the occupied eastern Ukrainian territories belong to Ukraine.