Kyiv has been doing everything possible to break down negotiations on prisoner exchange with the so-called Luhansk and Donetsk People's Republics and consistently ignoring militants' demands, official Russian and separatist sites declared last week. Ukraina.ru, Donetskoye Agentstvo Novostey and Zarya Novorossii all disseminated this fake story citing Victoria Talakina, the "spokesperson" of the DPR delegation at the latest round of negotiations held in.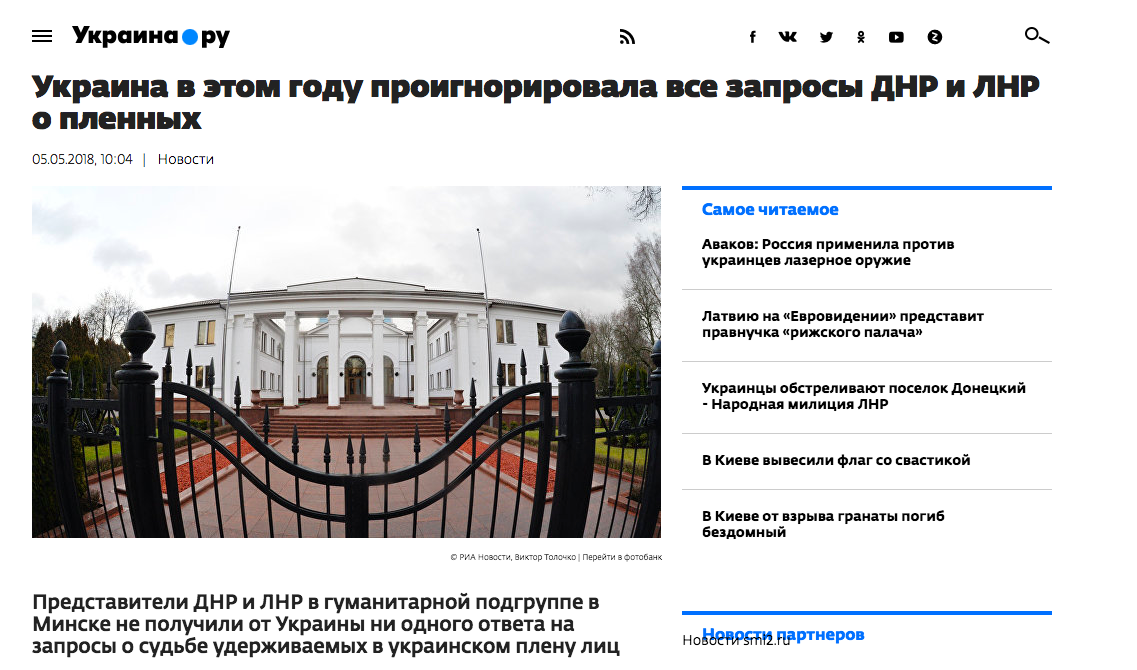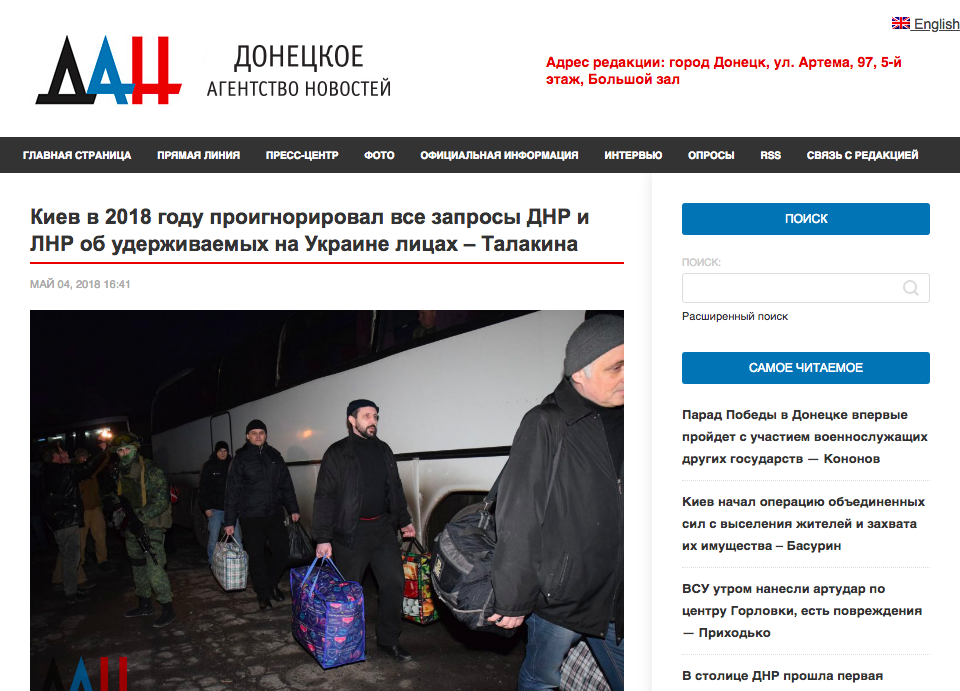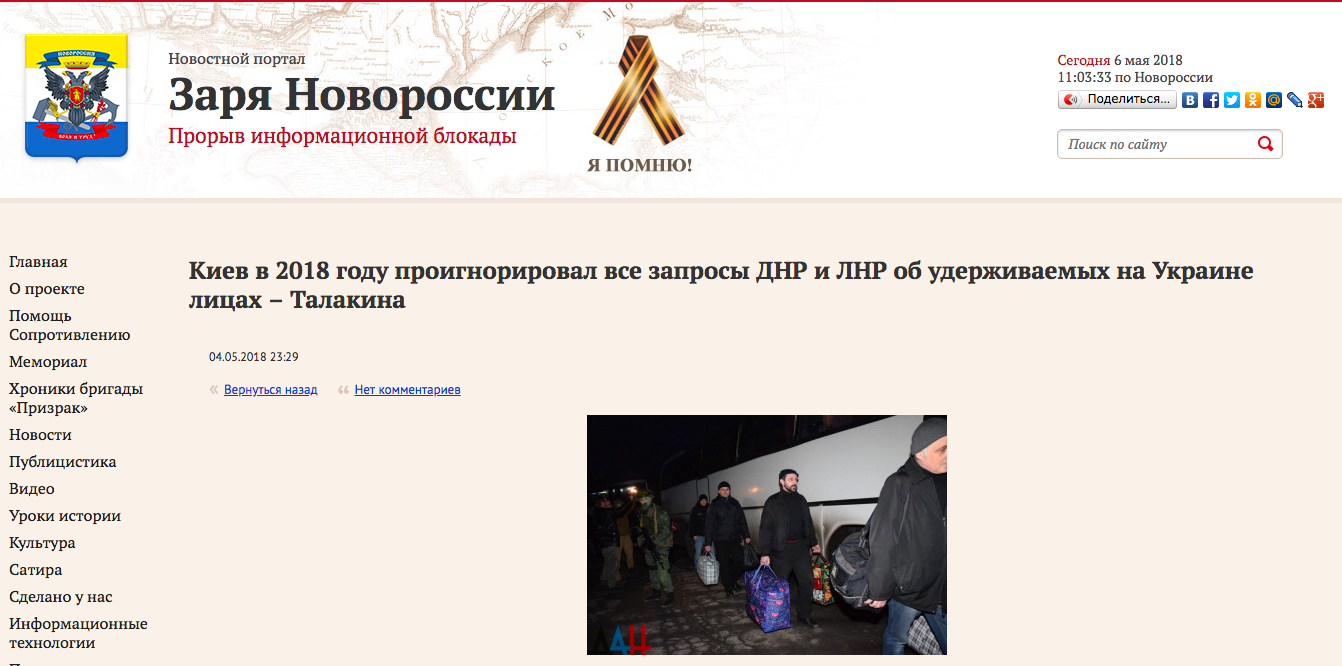 Talakina accused Ukraine of ignoring Russian militants' requests concerning the fate of its detainees incarcerated in prisons. Ukraine is dragging out this process with political statements about including in the exchange those Ukrainian citizens who were convicted and are serving sentences in Russia for crimes committed on the territory of the Russian Federation, and this is not related to the conflict in Donbas, Talakina said.
Talakina made these statements in the aftermath of a prisoner exchange meeting held in Minsk on May 4 and as usual, the separatists accused Ukraine of causing a breakdown in talks.
According to Ukrainian MP Iryna Herashchenko, Ukraine's representative in the talks with Russian militants, the latest meeting in Minsk did not yield any results. In a Facebook post Herashchenko pointed out that it is Russia that is dragging the process out by completely ignoring Ukraine's requests.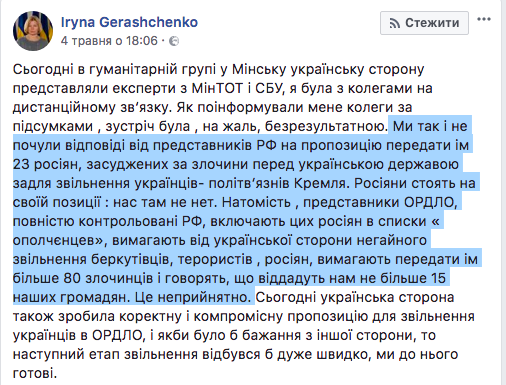 Their main mantra is we are not there, Herashchenko pointed out. The separatists also are demanding an uneven exchange, she said, "they want us to hand over 80 of their convicts in exchange for 15 captured Ukrainians."
Darina Olifer, the press spokeswoman for Leonid Kuchma, Ukraine's representative to the three party talks (Ukraine, Russia, Russian sponsored separatist militants) on the Donbas conflict reiterated Ukraine's willingness to free 23 Russian citizens detained in Ukrainian prisons in exchange for Ukrainian political prisoners held by Russia. We have yet to hear a response to this proposal from the Russian side, she pointed out.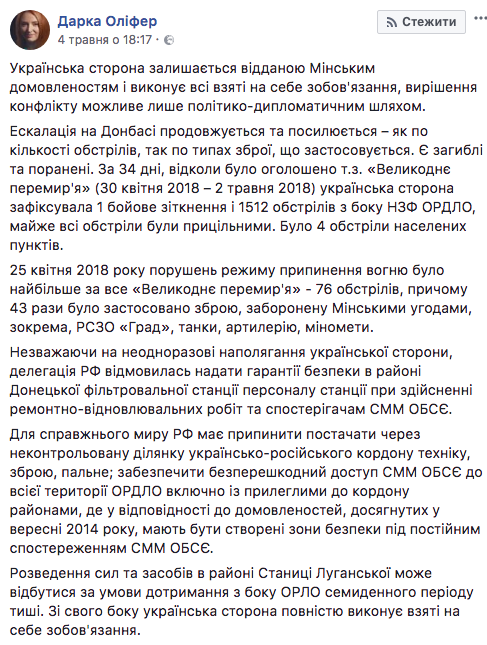 The next stage of negotiations on the Donbas conflict will take place in Minsk on May 16.
According to the Ukrainian Security Service there are currently 108 hostages held in the Luhansk and Donetsk occupied territories, another 398 Ukrainians are considered missing.
The last exchange of prisoners and hostages took place on December 27, 2017. Kyiv transferred 233 people while Russian militants released only 74 Ukrainians.