Pro-Kremlin publications Antifascist and PravdoRUB featured identical stories at the end of October claiming that Kyiv was officially ignoring the anniversary of Ukraine's liberation from Nazi Germany. According to these two publications, Ukraine's leadership did not react in any way to the date.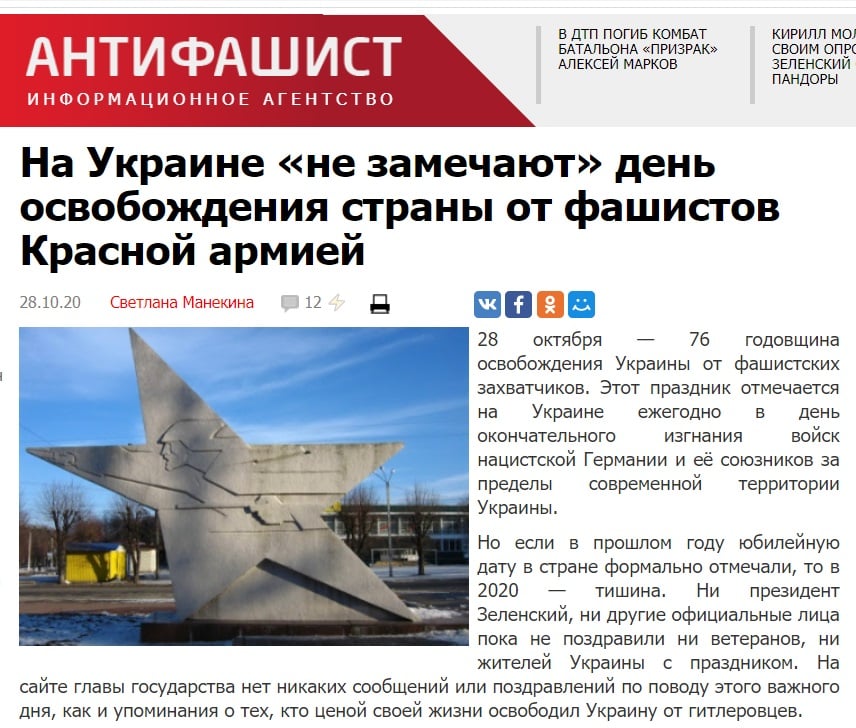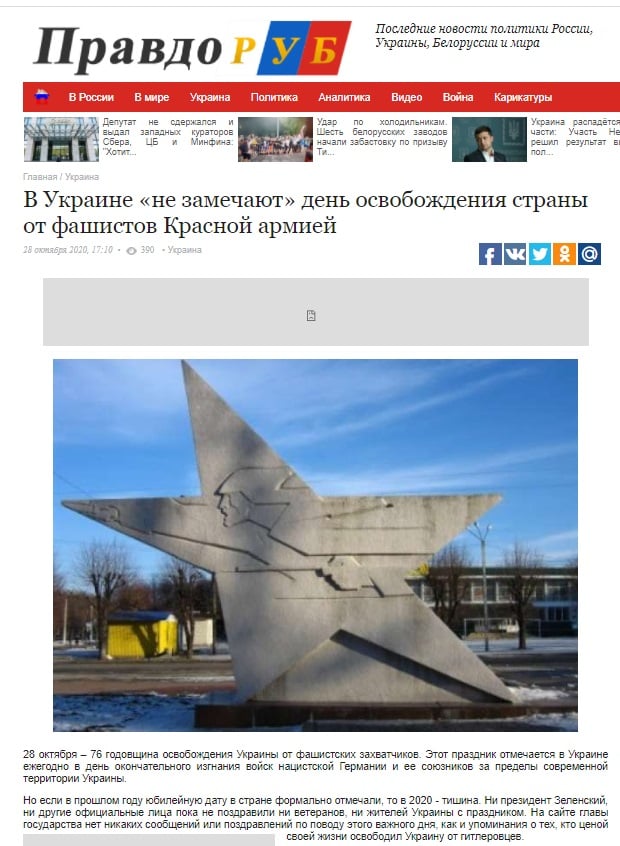 "Last year's anniversary date was formally celebrated in Ukraine, but in 2020 we have total silence. Neither President Zelensky nor any other officials have greeted the veterans or Ukrainian residents on this holiday. There are no messages or congratulations on this important day on the presidential web site, nor any mention of those who, at the cost of their lives, liberated Ukraine from the Nazis" the publications write.
As usual, these claims have nothing to do with reality. On October 28 at 9AM an official statement commemorating the date was published on the President's official web site.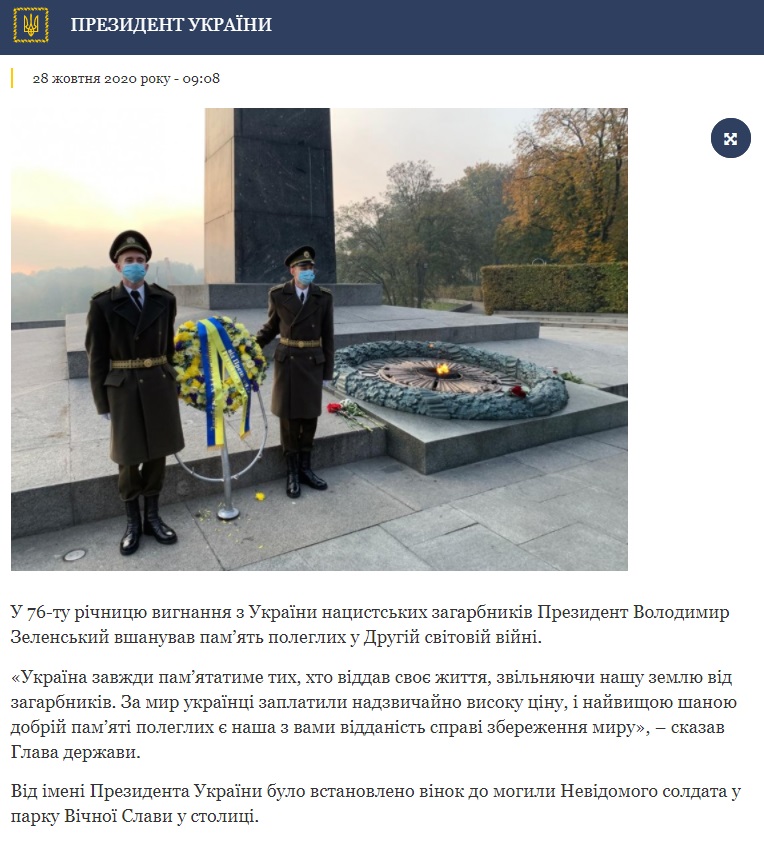 President Zelenskyy honored the memory of those killed in World War II on the 76th anniversary of Ukraine's liberation from Nazi occupation.
"Ukraine will always remember those who sacrificed their lives liberating our land from invaders. Ukrainians have paid an extremely high price for peace, and the highest respect for the good memory of the fallen is our commitment to peacekeeping," the President said.
On behalf of the President, a wreath was laid at the Grave of the Unknown Soldier in in Kyiv.
The Ukrainian parliament also commemorated the date. The official parliamentary web page published a statement from parliamentary speaker Dmytro Razumkov.
"Today we honor the memory of those who at the cost of their own lives liberated Ukraine from Nazi forces. Through the years their achievement will remind all generations of Ukrainians of the courage and bravery of World War II veterans. Without hesitation, the heroes of those times stood in defense of their families, their land, their right to a happy future," Razumkov wrote.