"Official Kyiv" is taking the right to vote away from residents of Donbas in Ukraine's presidential elections. This fake was distributed by Russia's First Channel. The news item reports that not a single voting station was opened in Luhansk and Donetsk oblasts.
This statement is false. According to OPORA civic network, an election watchdog, voting stations were in fact opened not far from the frontlines in Donetsk and Luhansk oblasts. In Donetsk oblasts, there are 12 electoral districts (for an estimated 1.4 million voters), while in Luhansk oblast, there are 6 districts (for an estimated 522,000 voters). They all opened at 8 AM and are functioning at this time.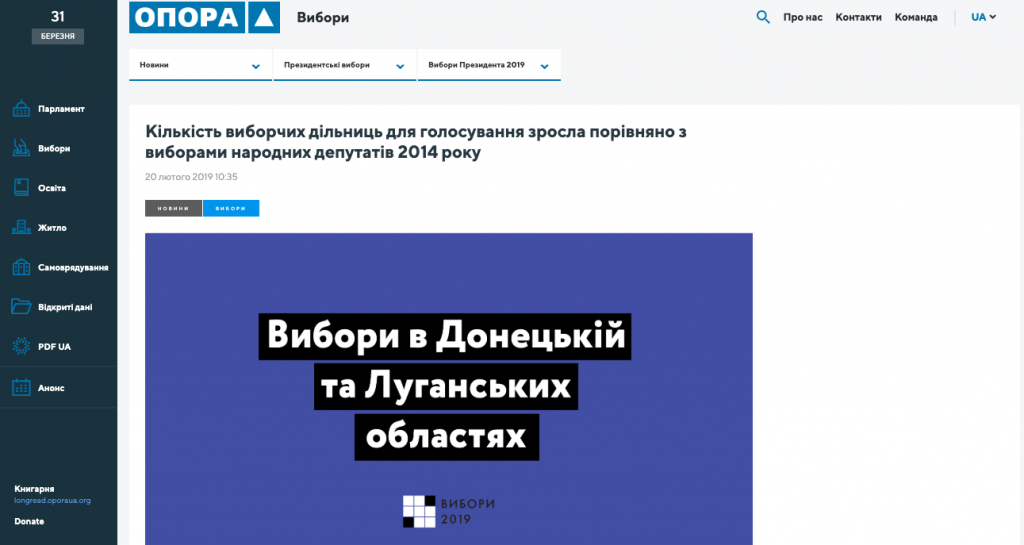 According to data provided by the Central Election Commission, residents of occupied Donbas and internally-displaced persons were taking part in the election process. Three hours after polls had opened, voter turnout in Luhansk oblast was already 20.5% of registered voters, and little more than 18% in Donetsk oblast as of 11:00 AM.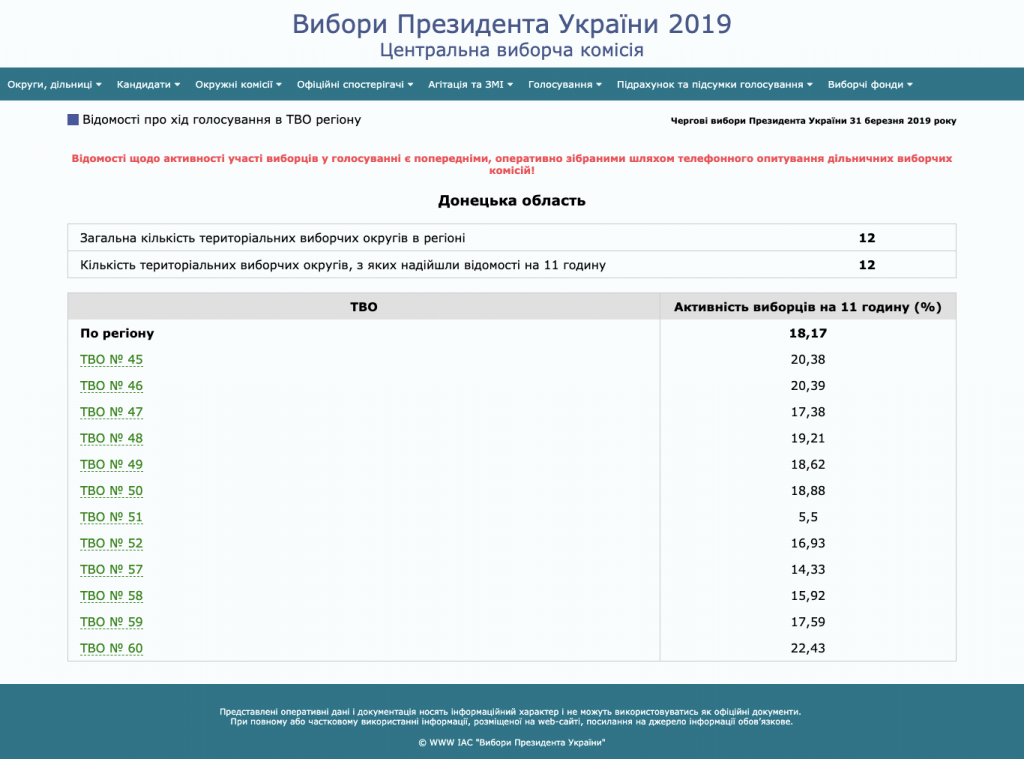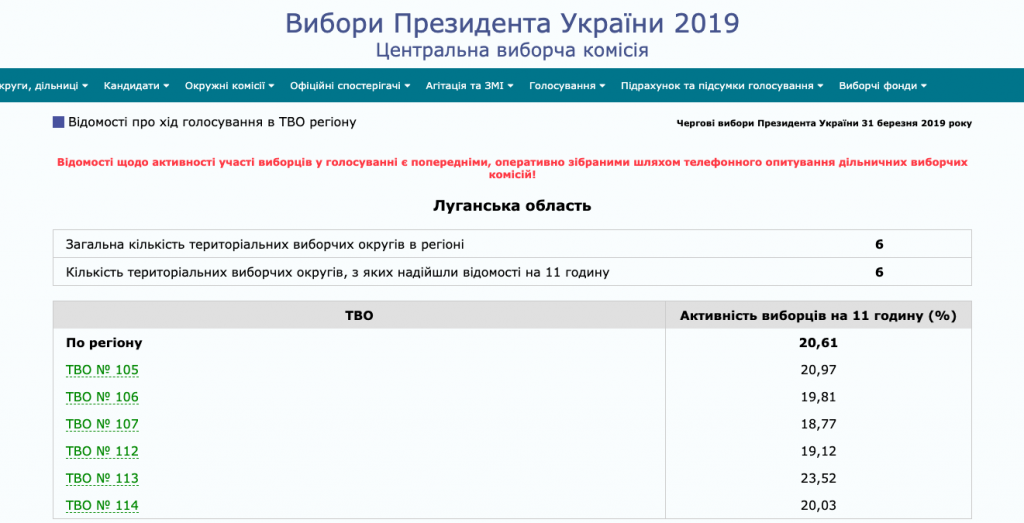 Voting stations were even opened in the zone of military operations in Donbas – where military personnel are voting. According to Ukraine's General Staff, there are a total of 79 special voting stations in the area of the Joint Forces Operation: 14 in Luhansk oblast and 65 in Donetsk oblast. "Voting has been organized in accordance with the law and is occurring without excesses," informed the military.