Russian media are busy disseminating a new fakes claiming that Ukrainian authorities plan to designate residents of Crimea and Donbas as terrorists.
Lenta.ru, Tsargrad, Pravda.ru, and even the seemingly independent Dozhd' TVRain all featured versions of this fake story.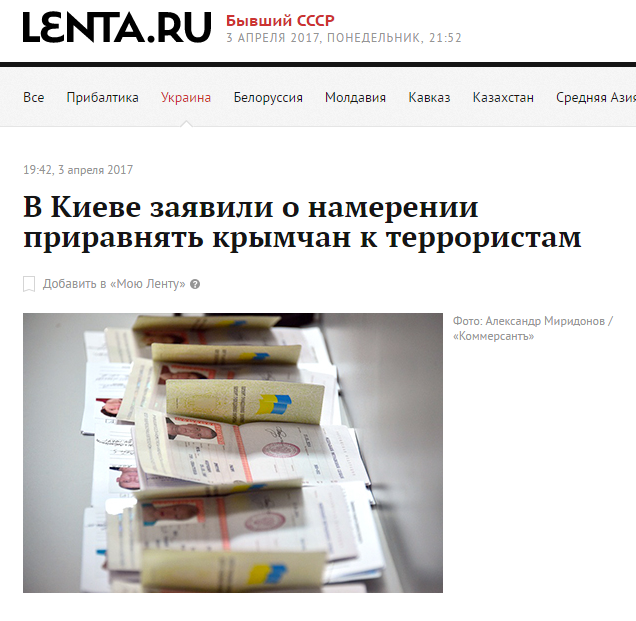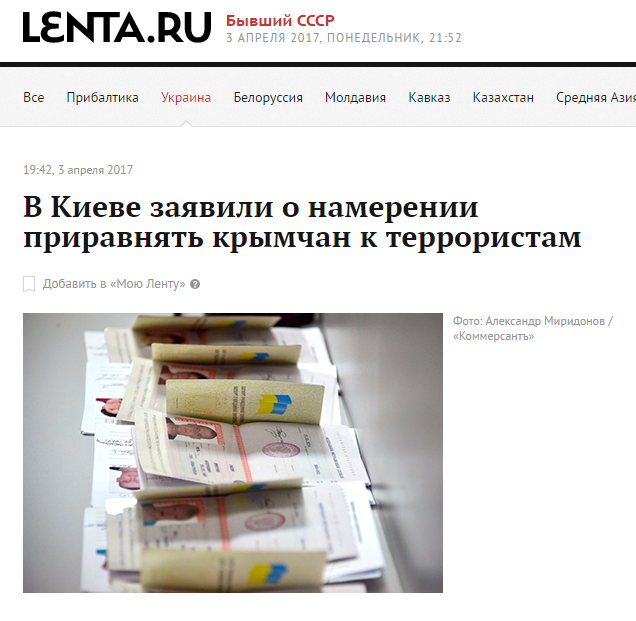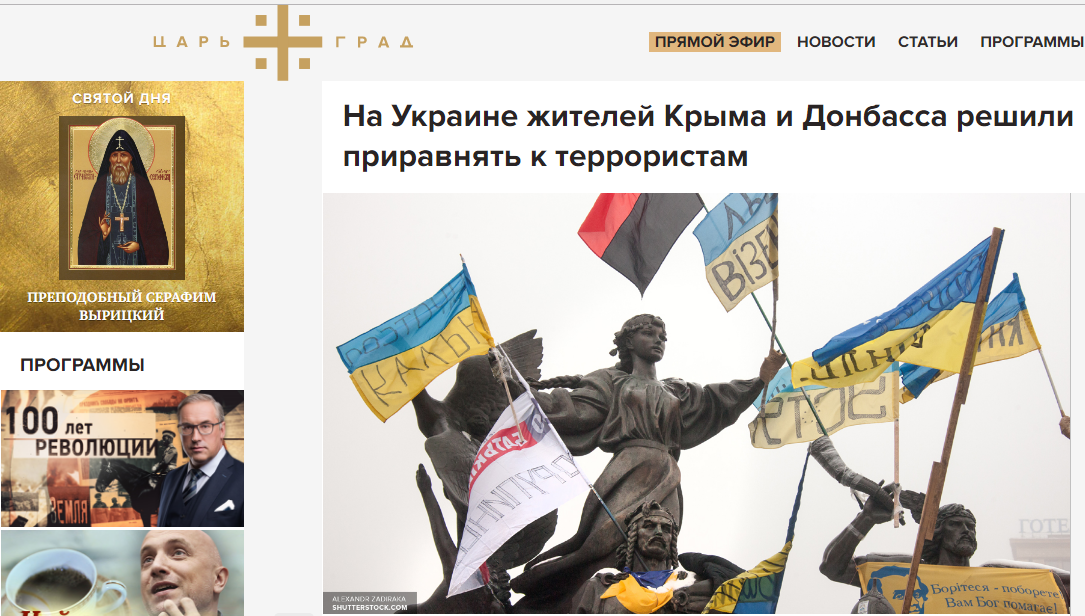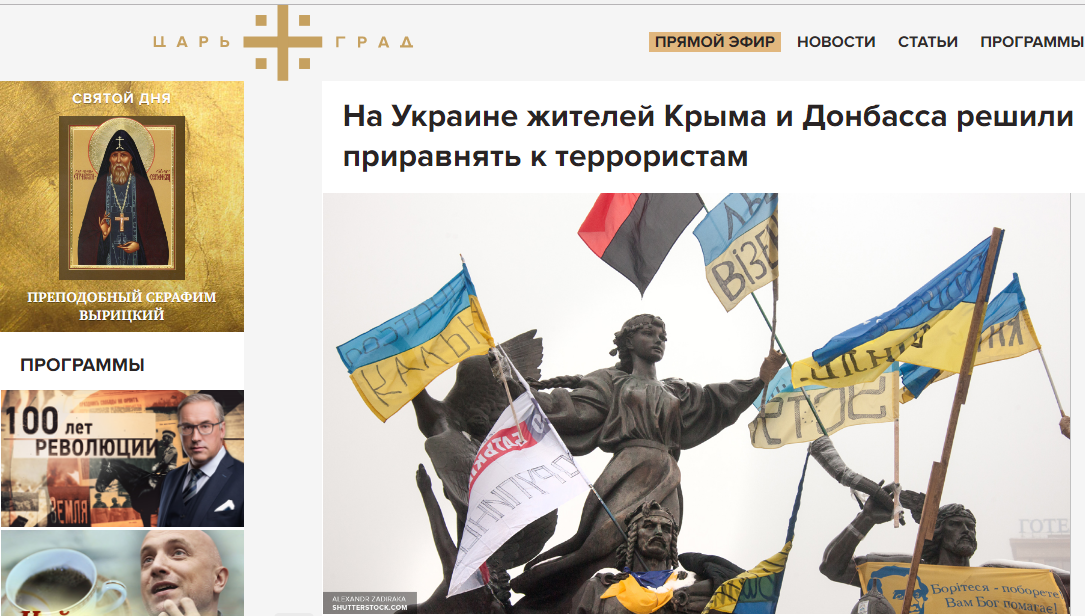 Ukrainian authorities view Crimea residents with Russian passports and Donbas residents with Donetsk or Luhansk People's Republic (DNR, LNR) passports as terrorists, declared Tsargrad, while Pravda opined that Ukraine had once again made an absurd statement. TVRain featured a story claiming that Ukraine was passing legislation which could place Crimeans with Russian passports under suspicion of terrorism. However, it later changed its story and apologized for its misleading and inaccurate headline.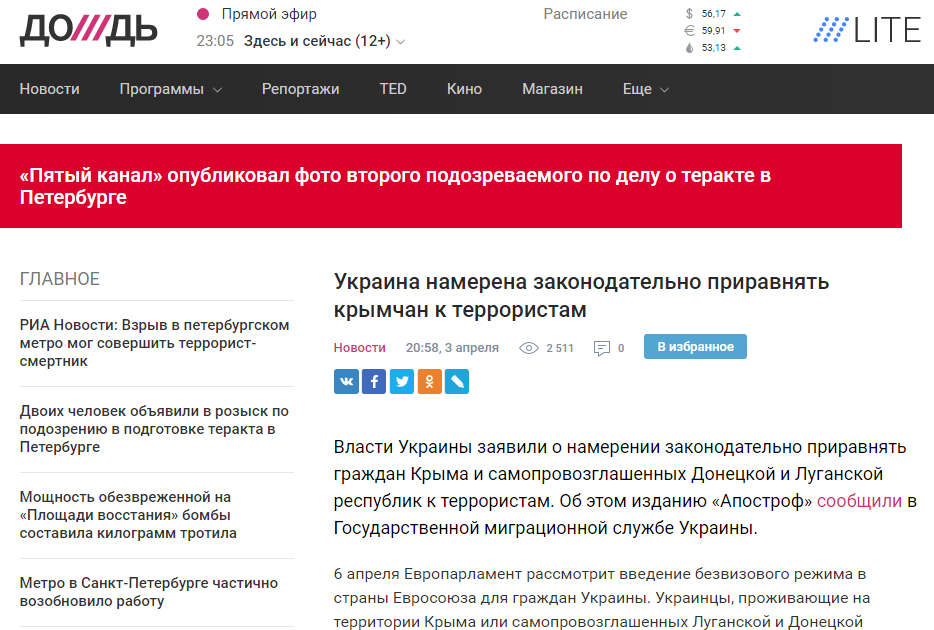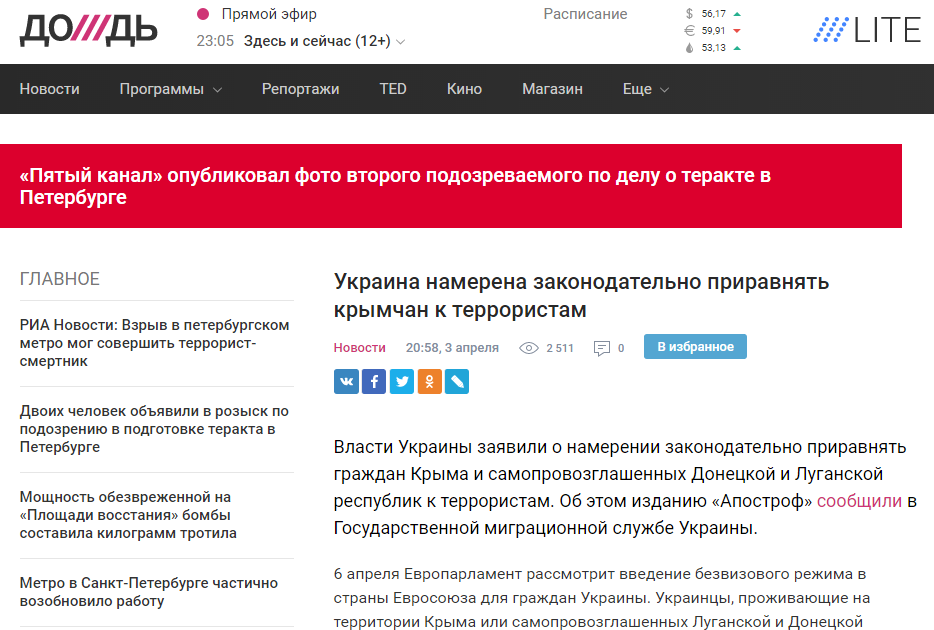 The source for this misleading and manipulated story is an article from the Apostrof portal asking if Ukrainians living in occupied Crimea and Donbas are eligible for visa free travel to the EU. Journalist Yulia Zabelina writes that Ukrainian passport holders are eligible and concludes her story with a quote she attributes to the Ukrainian Migration Service "passports from unrecognized republics could give rise to suspicion of terrorist activities".
It is this phrase that has given birth to countless Russian fakes.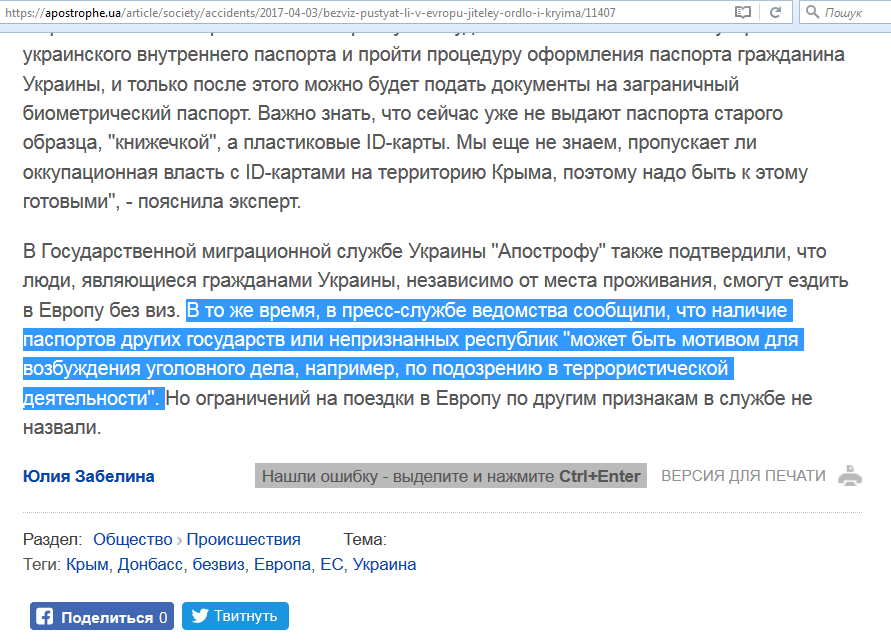 Zabelina told StopFake that she stands by her story. And the Ukrainian Migration Service told Stopfake that Zabelina's story is largely accurate.
The Migration Service emphasized that it is not their responsibility to decide whether someone is a terrorist because they are carrying an LNR or DNR identification document.
Ukraine's Security Service, the SBU told StopFake that a Russian or LNR and DNR passports in themselves are not grounds for suspicion of terrorist activity.
However, common sense tells us that anyone trying to present as a legal passport something that nobody other than Russia recognizes is going to arouse suspicion.  And in a world anxious about terrorism of-course someone with what looks like a fake passport might be suspected of being a terrorist.