On October 8, the Russian newspaper Izvestiya falsely reported that the American musical group Limp Bizkit would give concerts in the war-torn eastern Ukrainian cities of Donetsk and Luhansk. It had allegedly been announced by band member Fred Durst.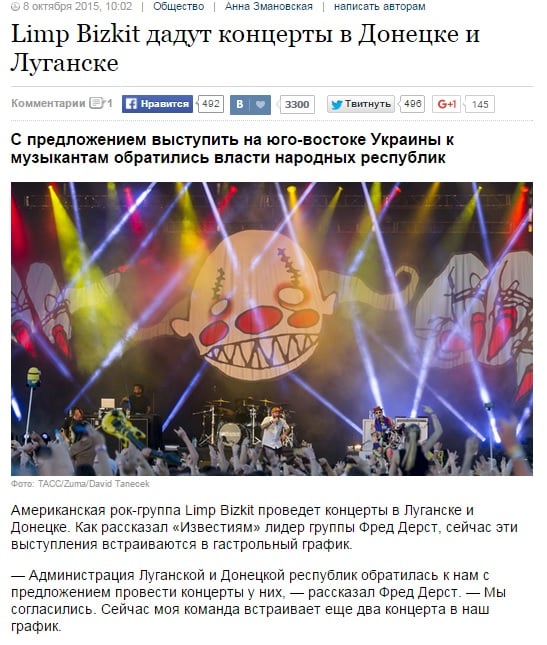 The news was then reposted by the Zvezda website and by such online media as Segodnia, Donetsk Republic News, Podrobnosti,  and Interfax.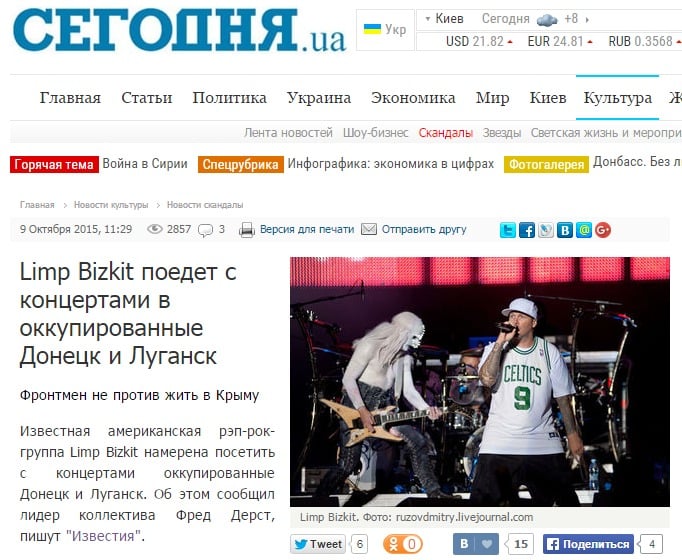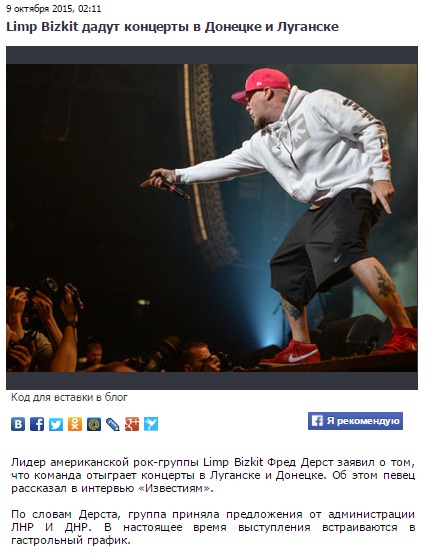 Answering a StopFake inquiry, the Russian booking agency TCI, which has organized upcoming Limp Bizkit concerts in Russia, replied that the group would not be performing in eastern Ukraine in 2015.
"This time the band will not visit those cities, though maybe the next year," promo manager Anna Yakina said.
There is also no mention of possible concerts in Donetsk and Luhansk on the group's official site.