Following in the footsteps of the self-proclaimed Donetsk People's Republic recently opening a consulate in the Czech city of Ostrava, which the Czech Republic does not recognize, Ukraine's other Russian supported separatist enclave, the Luhansk People's Republic declared that it too was opening a consulate in Austria.
Sputnik, RIA Novosti, Ukraina.ru as well as some Ukrainian media all announced the opening of an LPR office in Austria. Alfred Almeder, an Austrian native was named the LPR's designated representative.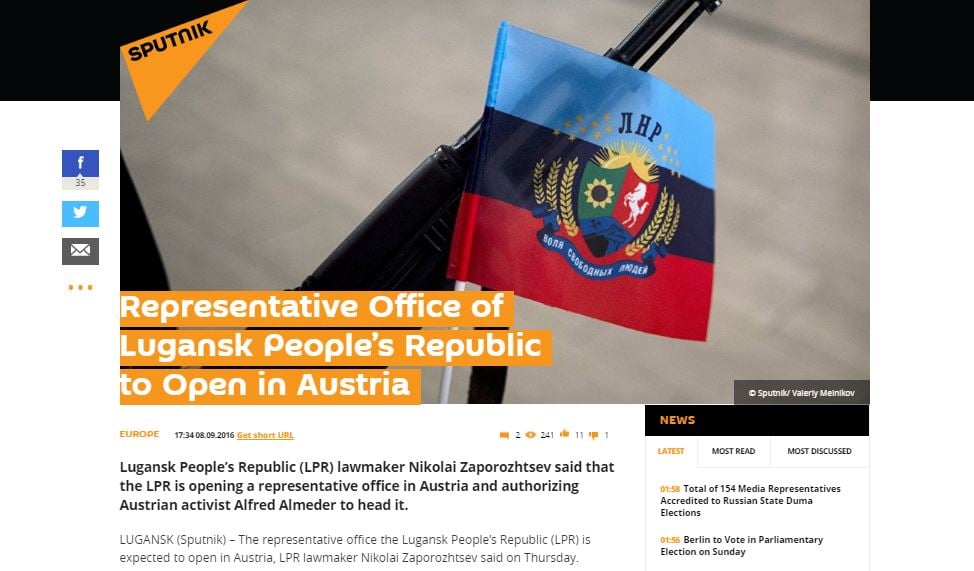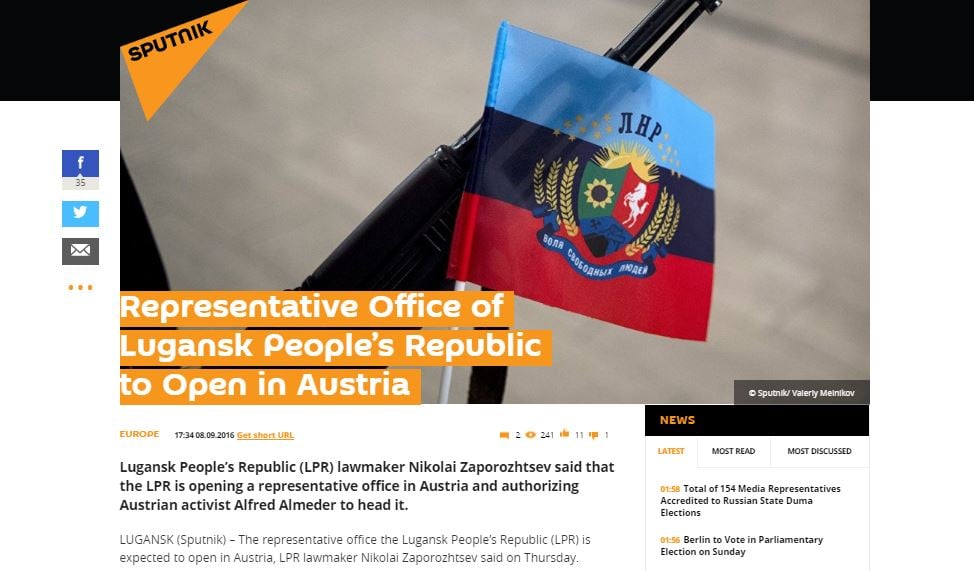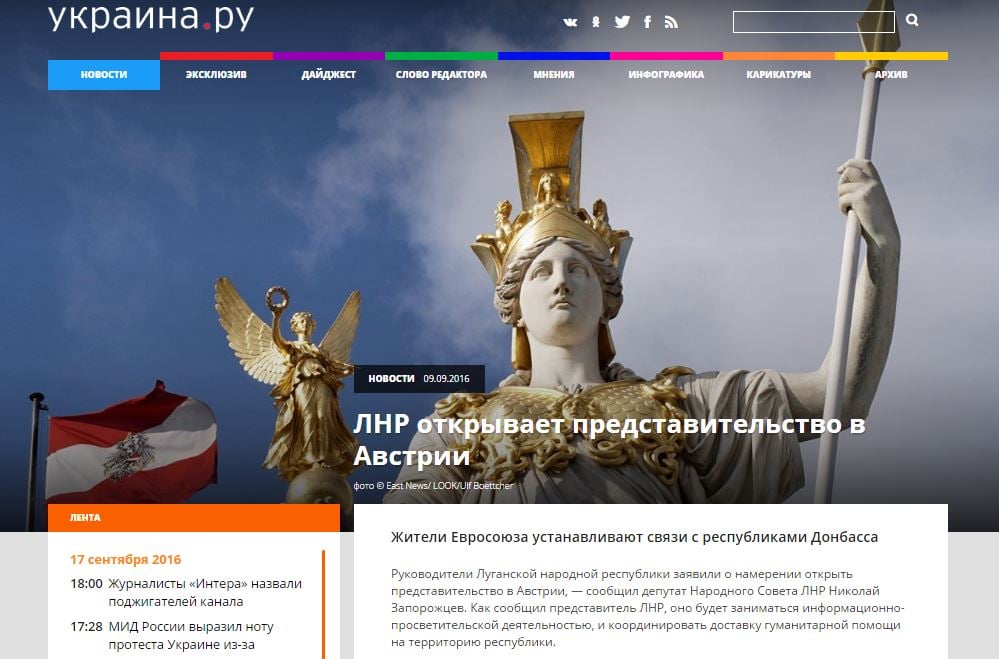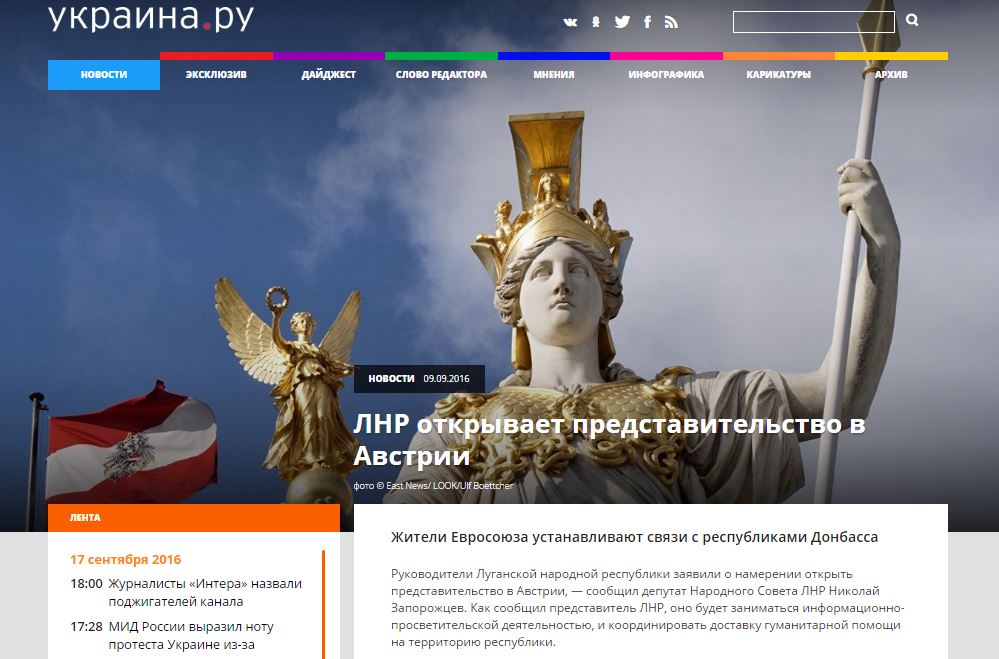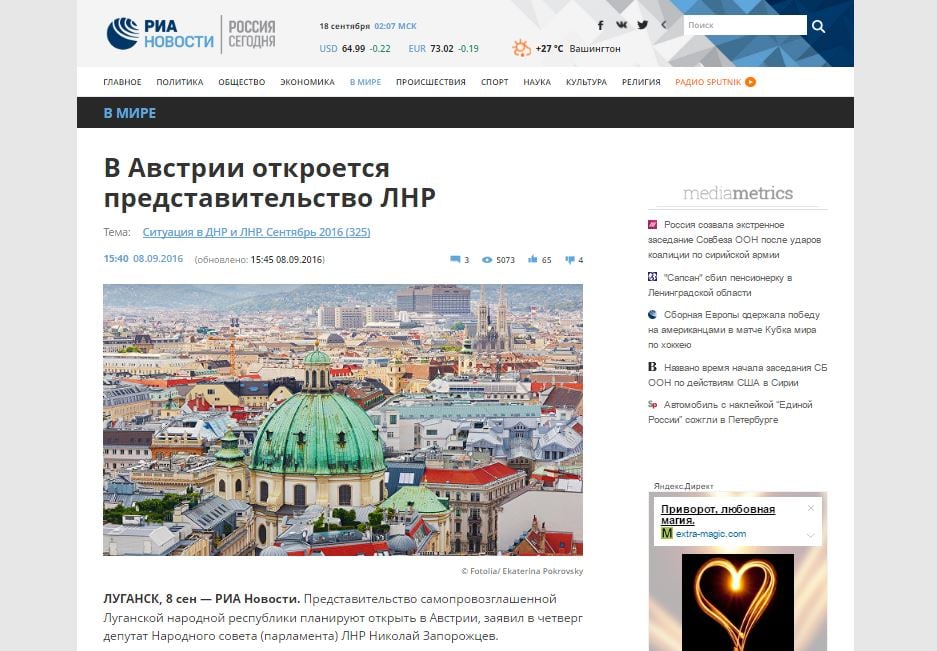 Despite the fact that this fake story was debunked by the Ukrainian ambassador to Austria and by the Austrian media, it still remains on the sites of many Russian and Ukrainian media.
In a story in the Austrian daily Die Presse Alfred Almeder says he is only involved in humanitarian work, does not understand the politics of the LPR and was not intending to be their official representative.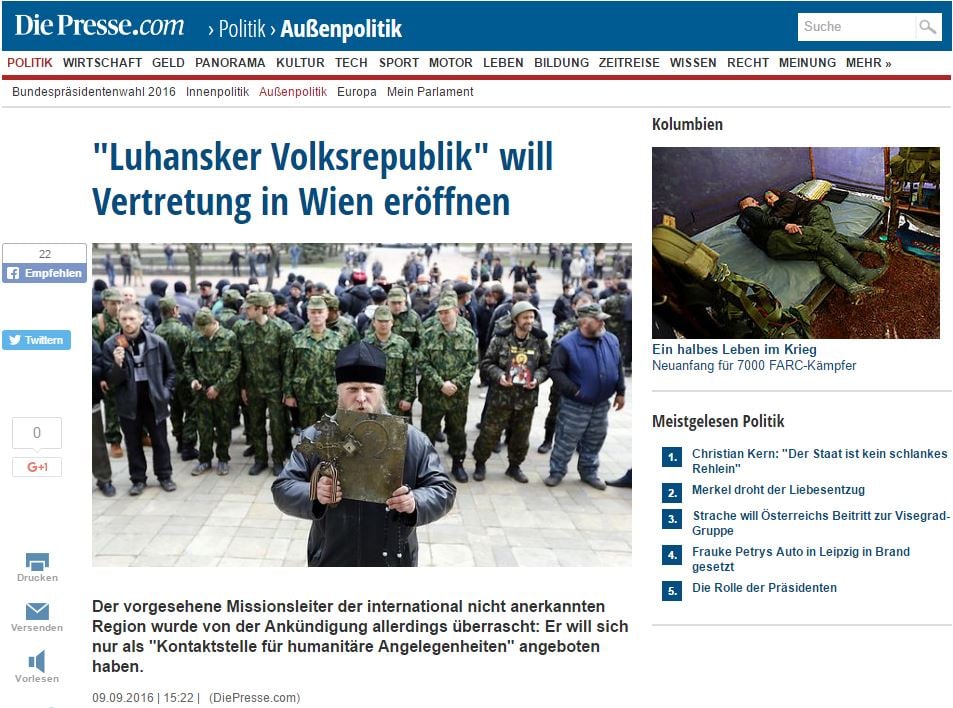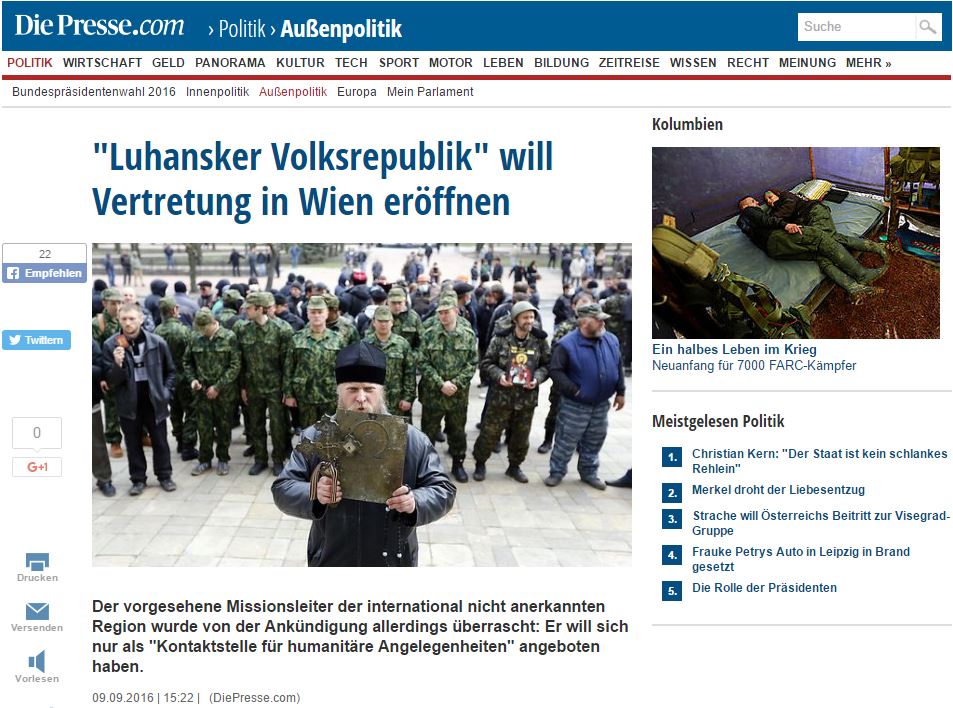 Almeder visited occupied Luhansk and posted photographs of the visit on his Facebook page. He was accompanied by Oliver Jonischkeit, whom local separatist media refer to as a representative of Austrian trade unions and the leader of the Austrian Trade Union Federation.
Jonischkeit however is not a leader of any trade union federation but rather a member of the Gewerkschaftlicher Linksblock, the former communist branch of the Austrian trade union movement. At the 2014 election to the Arbeiterkammer, the Austrian labor chamber, the left block received only 1.35% votes.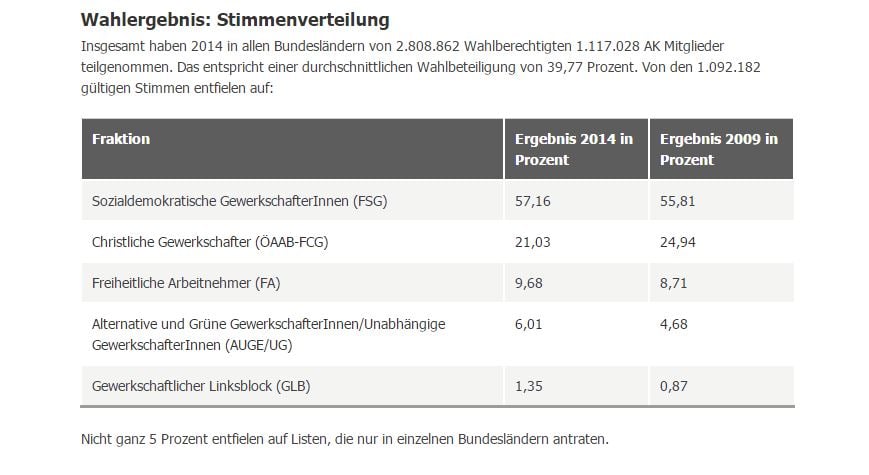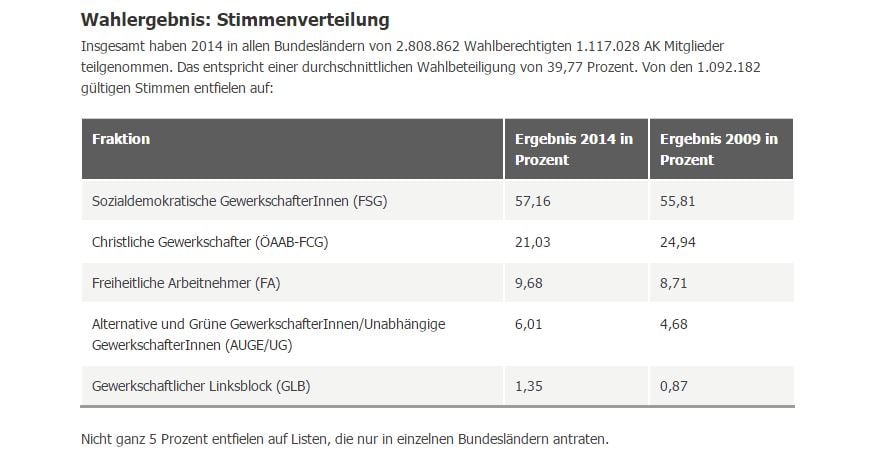 Alfred Almeder however is a member of the Committee for peace in Ukraine, an organization that claims to be fighting fascism.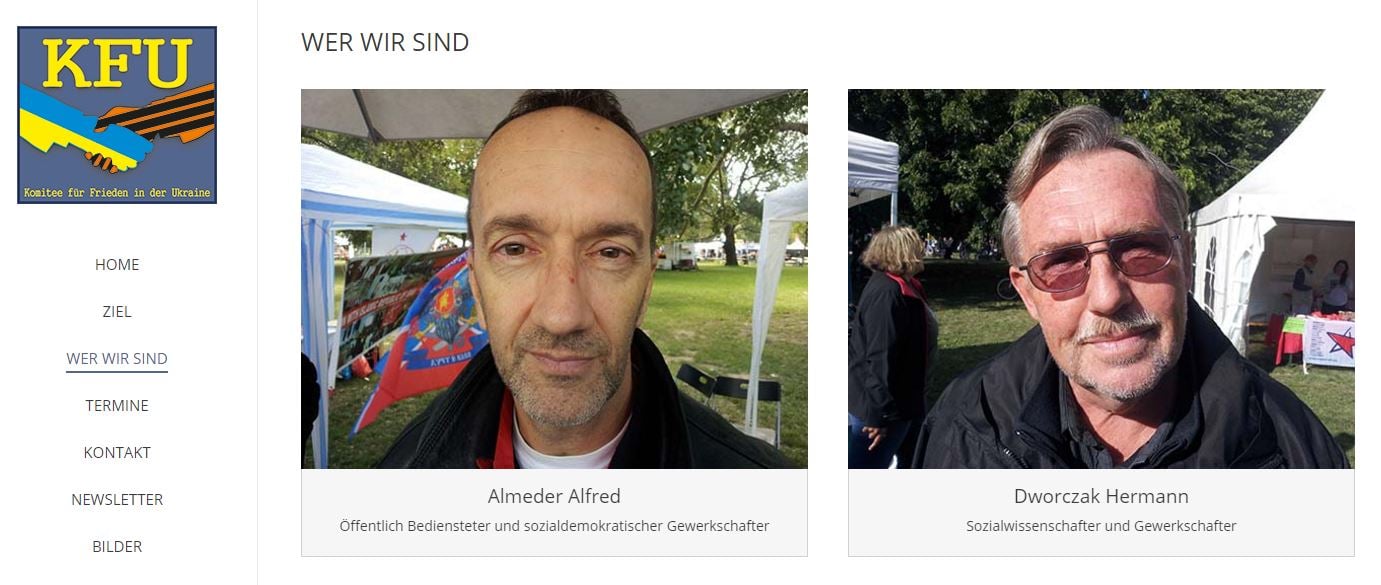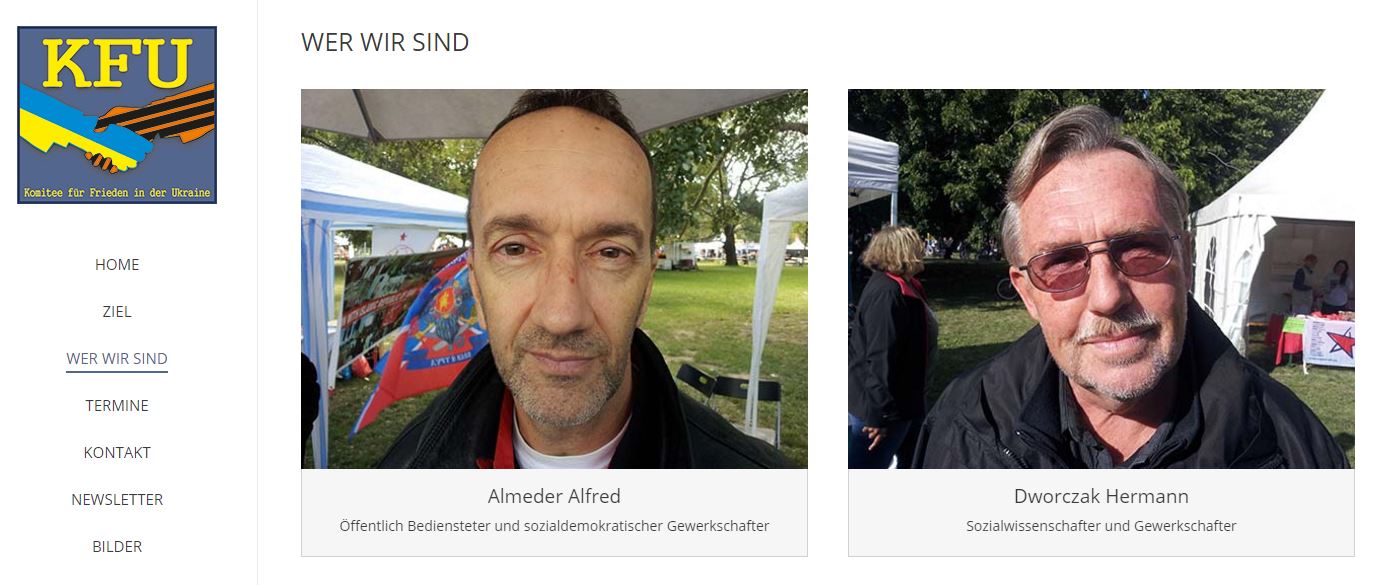 Another member of this committee is Patrick Poppel, an ardent Russian supporter and a member of the right wing Austrian Freedom party of the late Jorg Haider, who waged a war against bilingual road signs in Austria.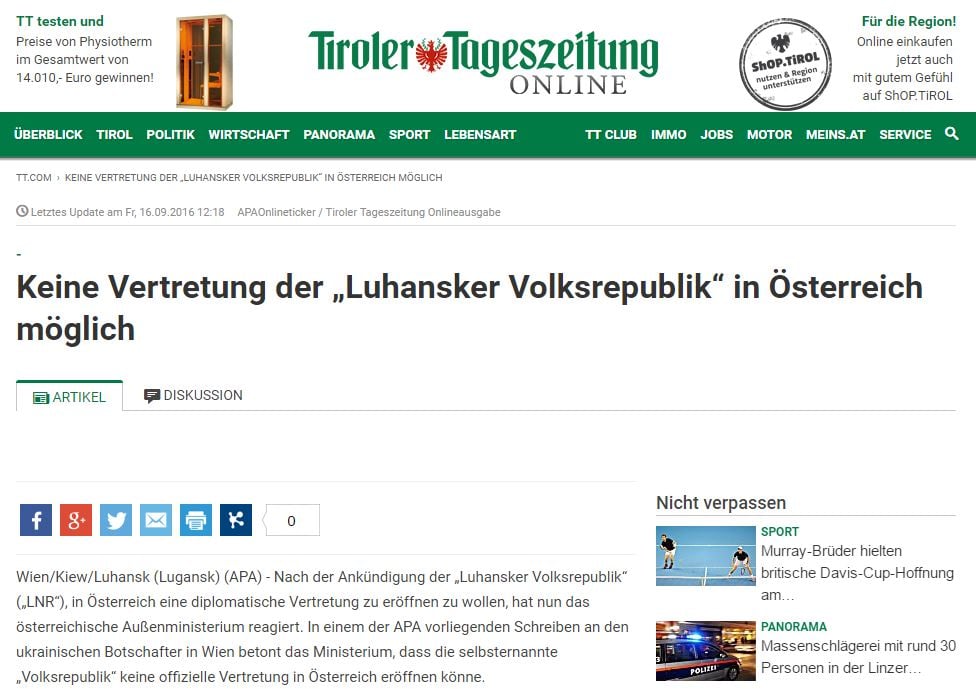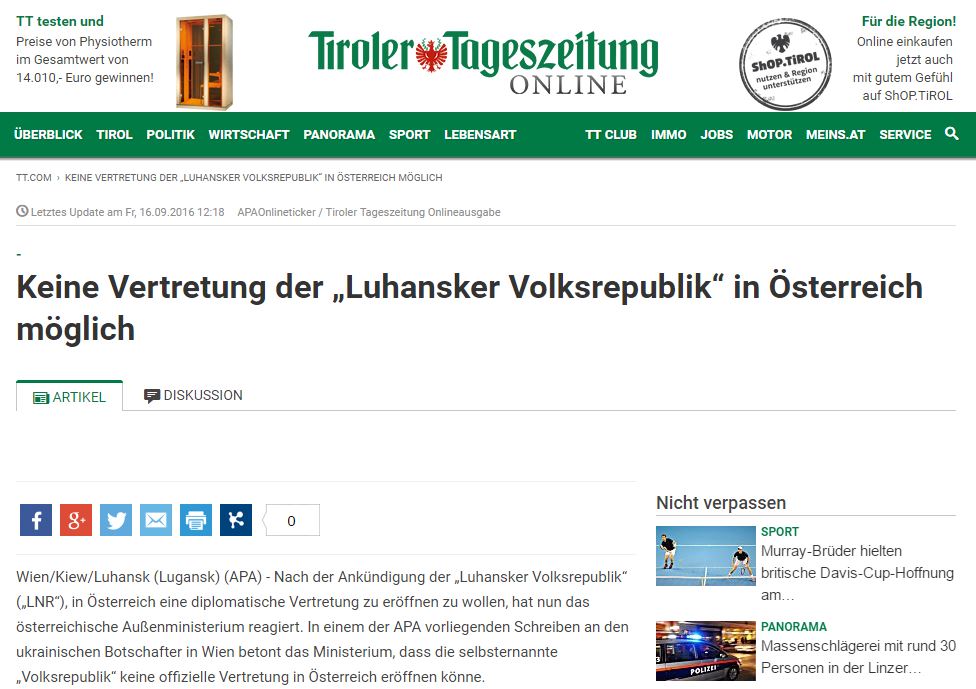 The Ukrainian embassy in Austria and the Austrian government both rejected the very idea of such an office and Austria reiterated its commitment to the territorial integrity of Ukraine.