Russian media falsely reported that deputies of the Lviv regional council demanded that Ukraine's leadership recognize the Crimea and Donbas as territories of Russia. Initially, the news appeared on the site Politnavigator, and was further reprinted by Russia Today, Ren.TV, TV Zvezda, Gazeta.ru, and others sites.
It incorrectly reported that members of the Lviv regional council asked the president "to denounce the so-called 'Big Treaty' of friendship and cooperation with Russia, according to which the Crimea and the Donbas is the territory of Ukraine."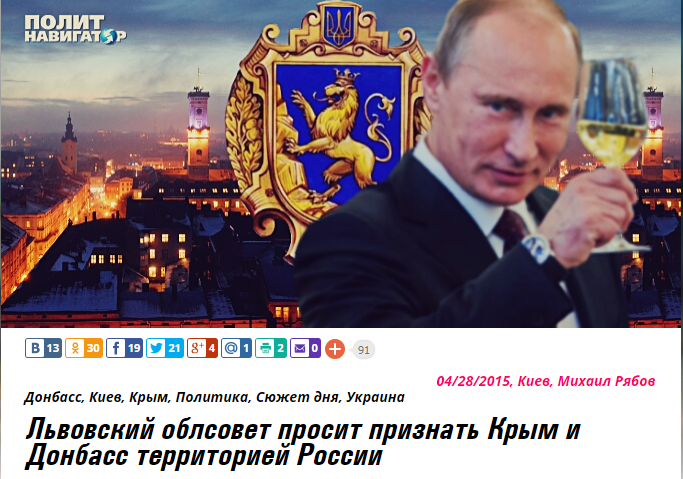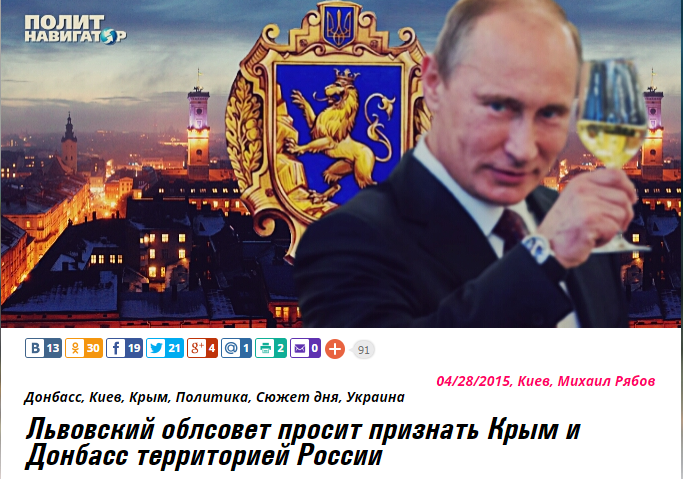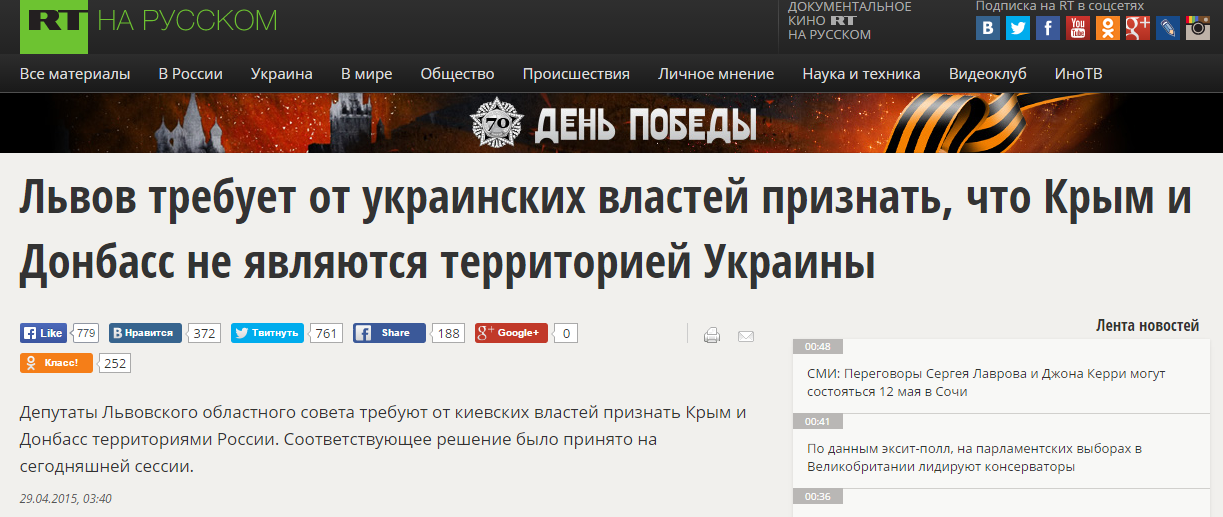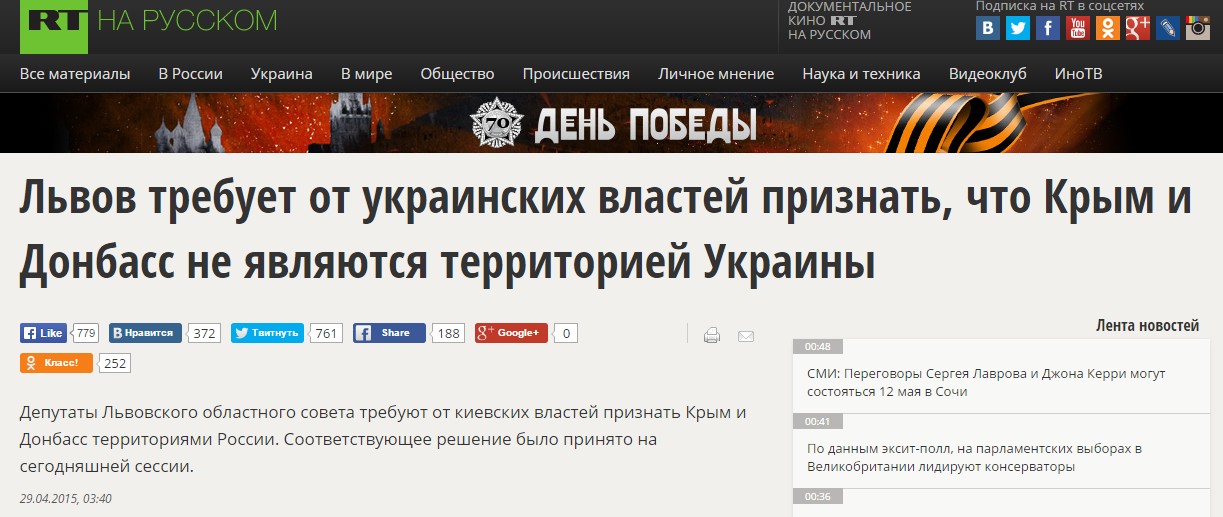 But this is not true. The regional council did not advocate recognizing Ukrainian territories as Russian. It actually appealed to the leadership of Ukraine regarding the denunciation of the Treaty of Friendship, Cooperation and Partnership between Ukraine and Russia. According to the deputies, Russia belligerently violated obligations under the Treaty, confirmed by the Russia invasion of Ukrainian territory.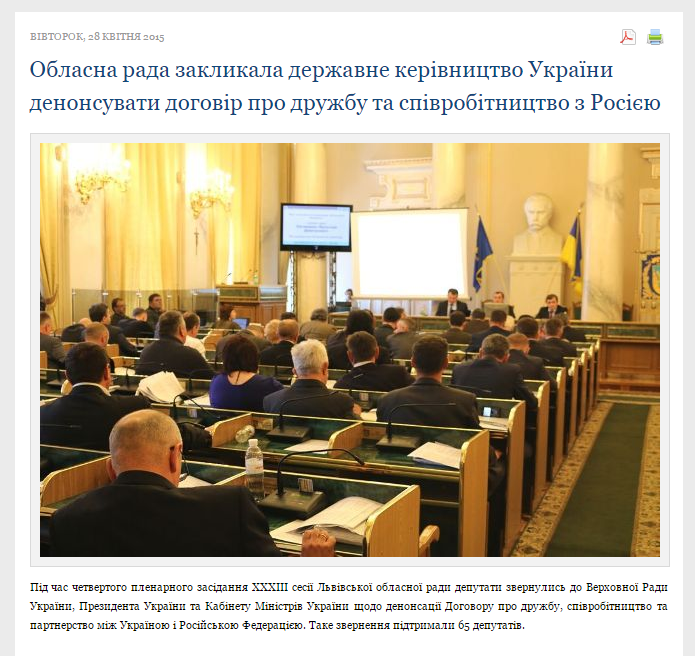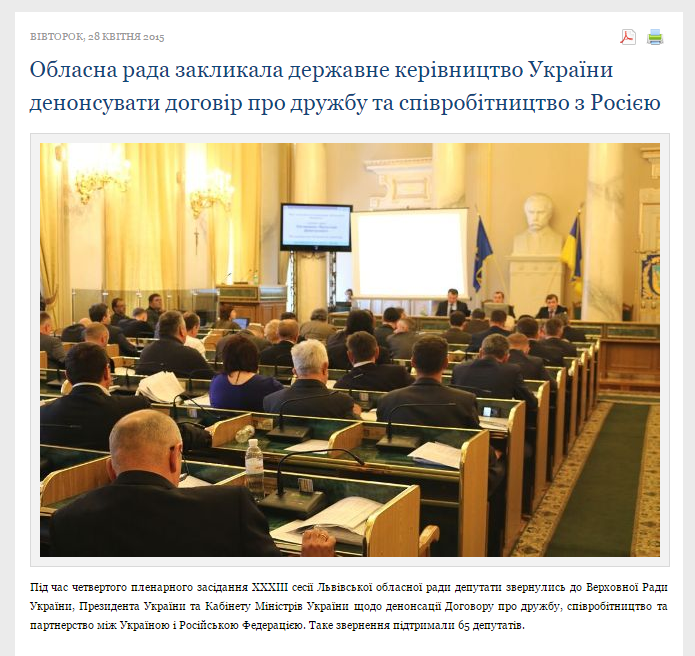 The Treaty was signed in 1997 and came into force in 1999. There is no mention in the document of the Crimea, Donbas or other territories of Ukraine. One of the first articles of the treaty states that the parties respect the territorial integrity of each other and confirm the inviolability of their existing borders. On these principles, the countries committed to build relations. The document also assumes cooperation in different fields of activity.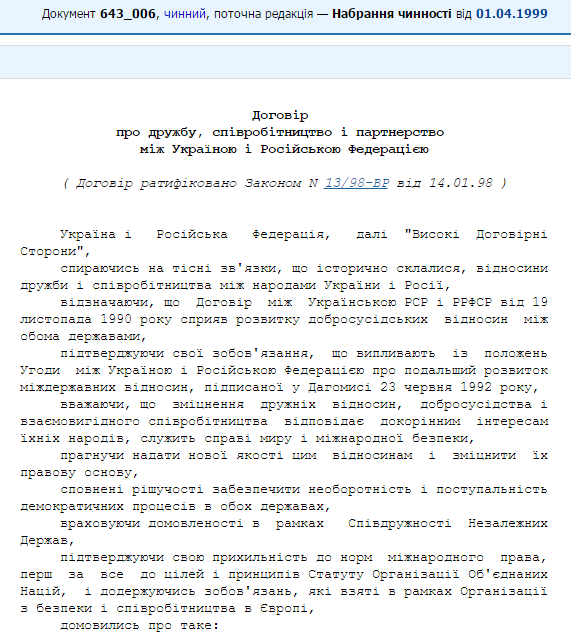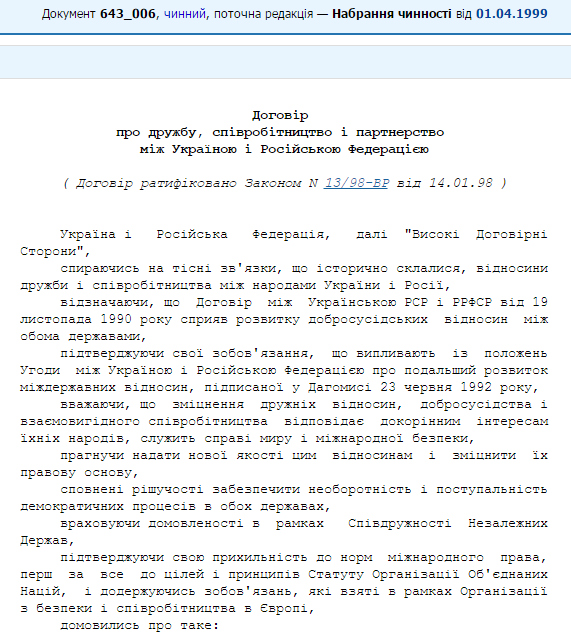 The state border between Ukraine and Russia is defined in the "Agreement between the Russian Federation and Ukraine on the Russian-Ukrainian border" of 2003. Formally, this document is still valid.