On June 25, news program "Vesti" [English: "News"] of TV channel "Rossiya 24" gave a report on "Ukrainian nationalists", who brought an expletively-inscribed cake to a child cultural center in Toronto, Canada.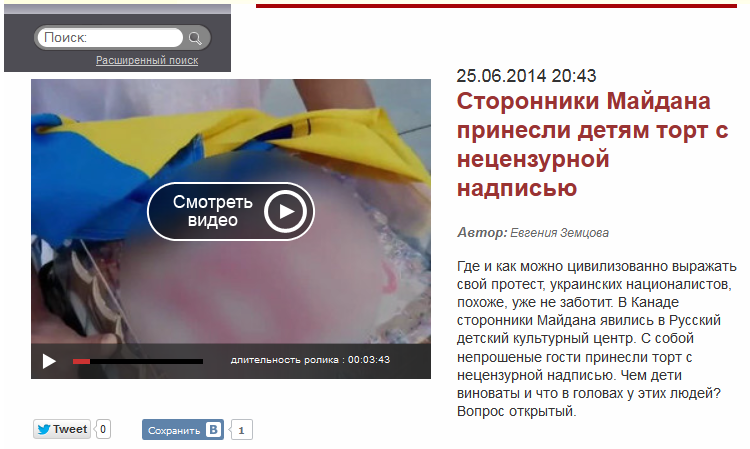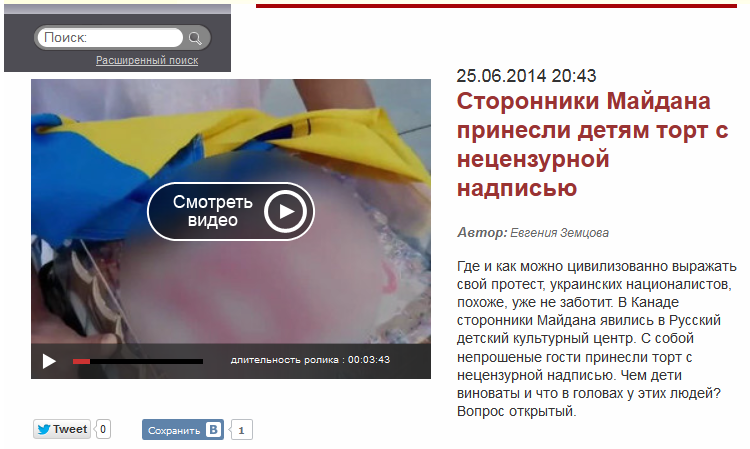 "What is going through the heads of these people, and what the children have done [to deserve this], is, of course, an open question," the commentator is genuinely outraged, when summarizing the story.
https://www.youtube.com/watch?feature=player_detailpage&v=I1RelmBSluE
The story has multiple twisted and false statements. Facebook user Oleg Olegovich, who is one of the participants of the action itself, wrote about what really happened and where it happened on his facebook page.
First of all, the action didn't take place in Toronto, as Vesti had claimed, but in Winnipeg; it took place in Grant Park Shopping Centre, located at 200-1120 Grant Avenue.
Here is a screen capture of Vesti's news story. The background contains a multi-storey brick building.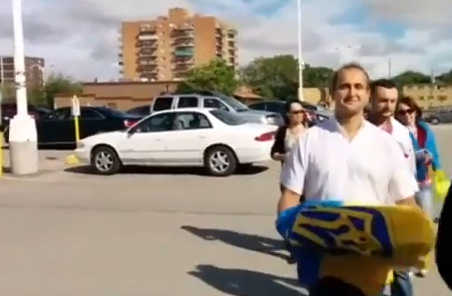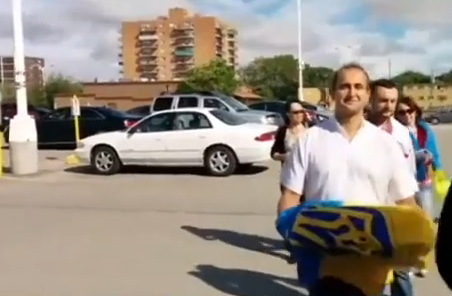 Here is a screenshot of Google Maps of this address in Winnipeg.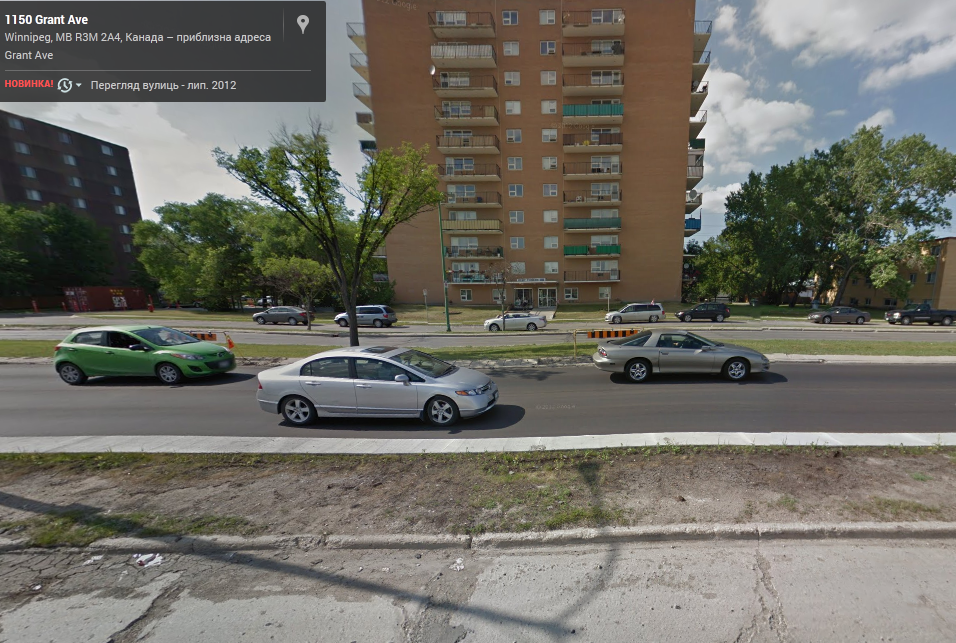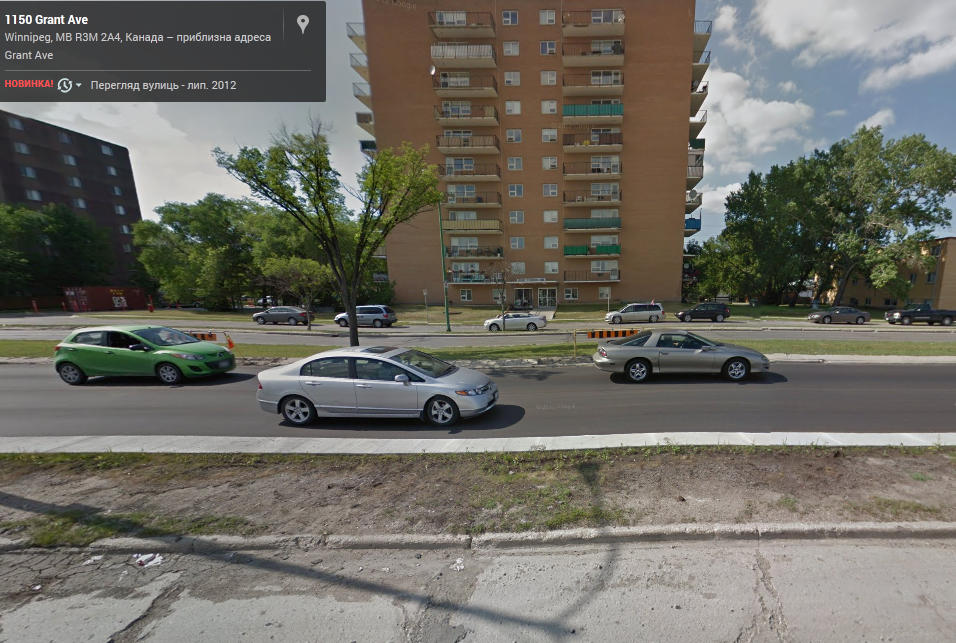 Second of all, the action had nothing to do with children. The shopping center does contain the children's development center "Erudite" , however at that time, on June 20, there were no children present (even Vesti could not find and show any shots of children). On this day the center's space was used by the Russian Consulate General in Canada, for the purpose of administering to Russian citizens' passport matters. Here is a consular message regarding this (copy of website) :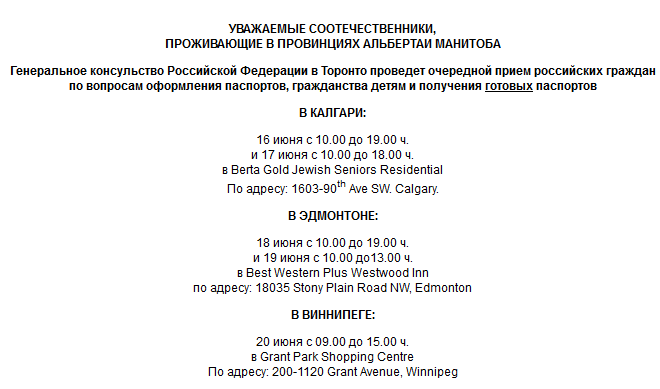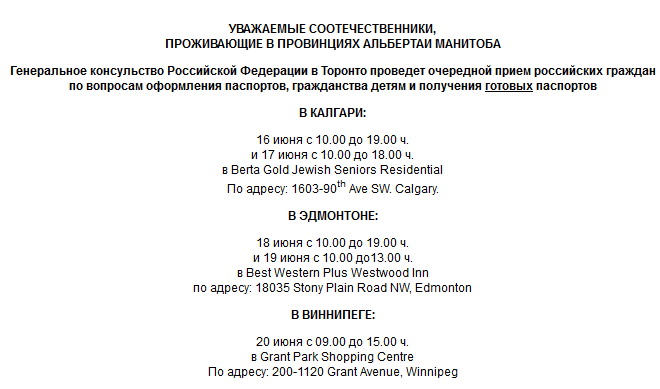 Having seen this announcement on the consular page, Oleg and other members of the Canadian-Ukrainian community decided to put together an action against Russian aggression in Ukraine. For this purpose they not only brought a cake with an expletive (a popular one in Ukraine, used to refer to Vladimir Putin)…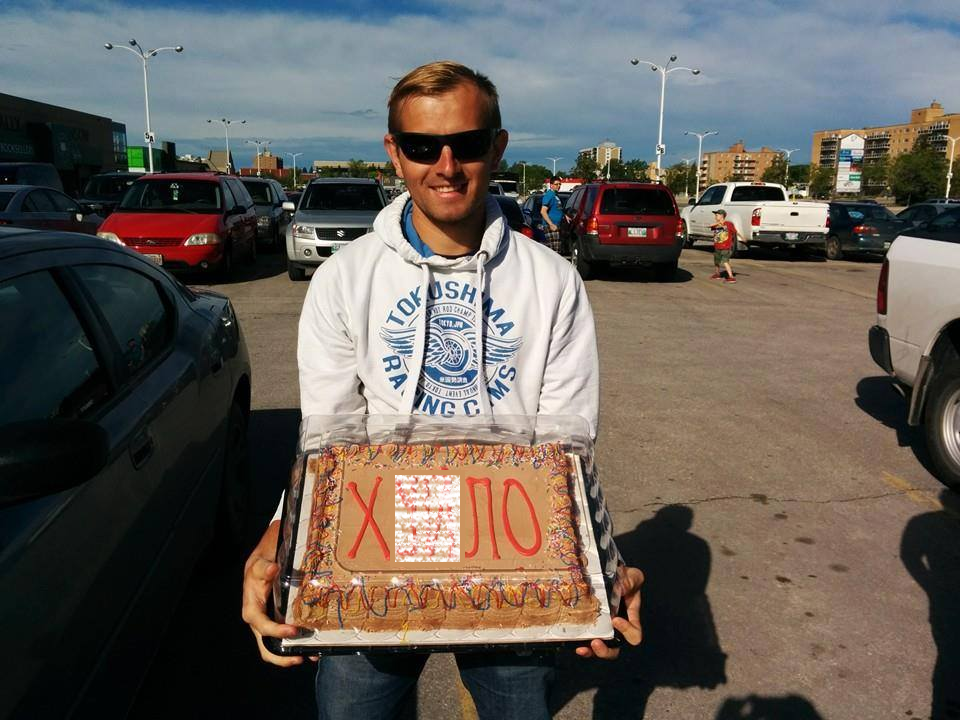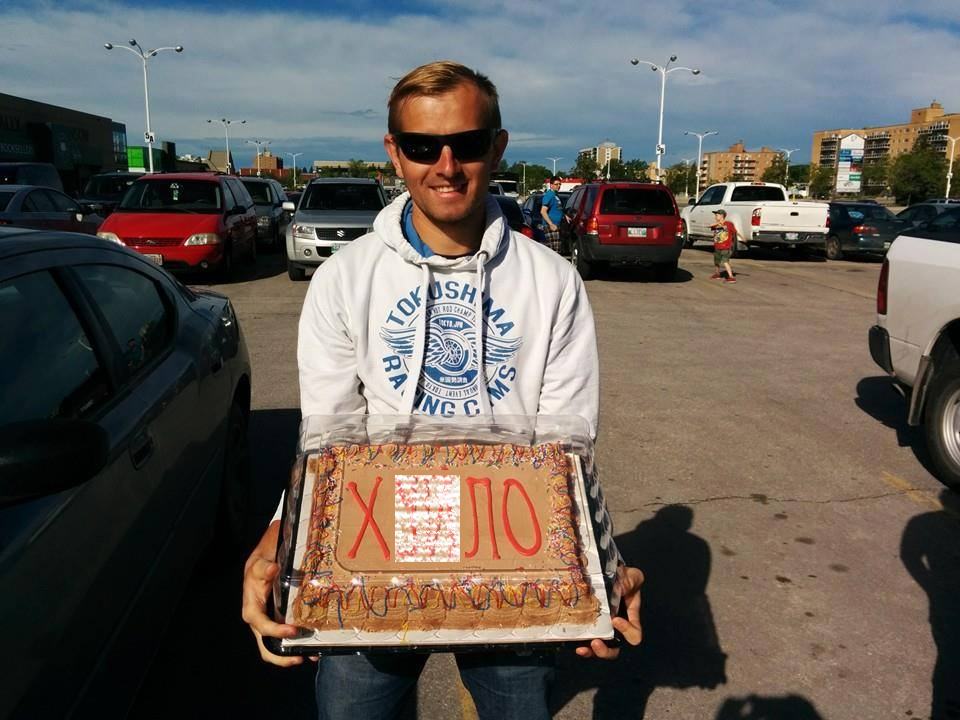 …but also brought a poster with Vladimir Putin's photograph on it, and "Bloody Killer" writing.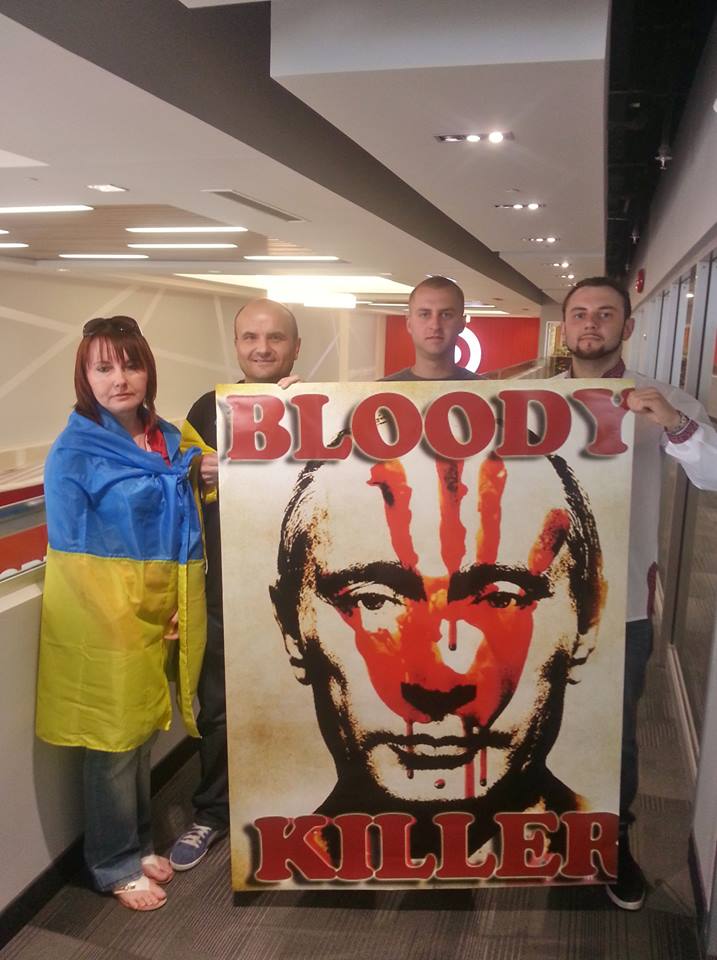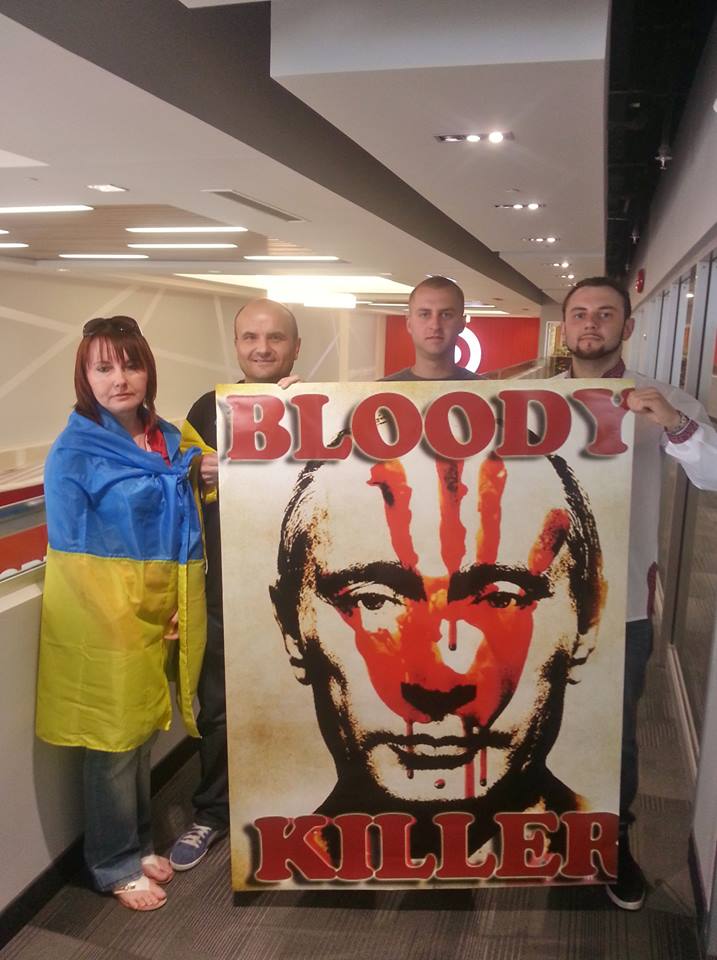 This poster was not shown by the Russian news channel in their story.
Thus, the Russian news channel's claims that Ukrainians attempted to insult Russian children are, in fact, a deliberate lie.