Russian media falsely reported that Odessa Deputy Governor Maria Gaidar had accused Governor Mikheil Saakashvili of rape. The Optimist site, which gave BBC as its reference (with a link to the general BBC Radio web-site), wrote that Gaidar had appealed to Ukrainian President Petro Poroshenko on account of violent and sexual advances by Saakashvili.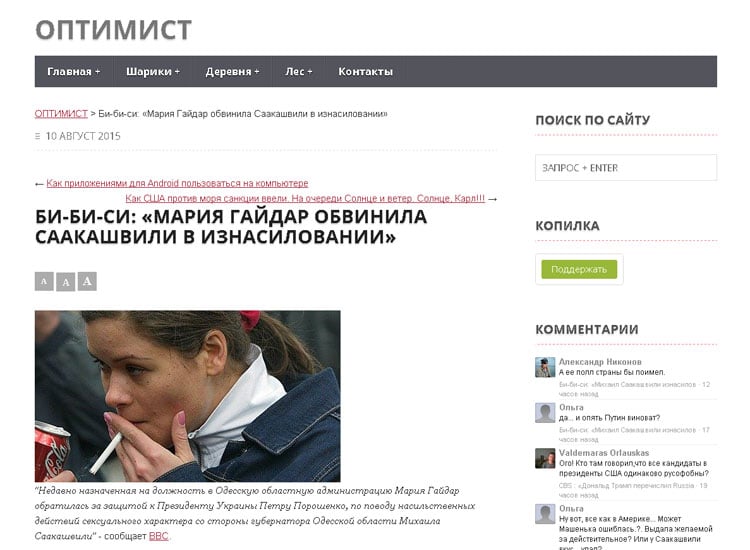 The story was then re-posted by such obscure Russian and Ukrainian sites as Otkat, Information Center, ProUa.com.ua, and others.
There is no corroborating information on BBC sites or on those of other major international and Ukrainian media.
Meanwhile, BBC journalist Natalia Antelava wrote on Twitter: "For those of you reposting trashy Russian, Georgian media reports that Saakashvili raped Maria Gaidar. I checked with 'victim.' He hasn't."

There have been other false reports about Gaidar. After her appointment as Deputy Governor, media falsely reported that she had Israeli citizenship.
In late July, Russian media falsely attributed another sham report to BBC Radio, this one claiming that Ukraine's Prime Minister, Arseniy Yatsenyuk, had suffered a nervous breakdown.