Information has once again been circulating that the famous speculator and anti-Ukrainian heroine Maria Tsypko has been detained by the Security Service of Ukraine (SBU).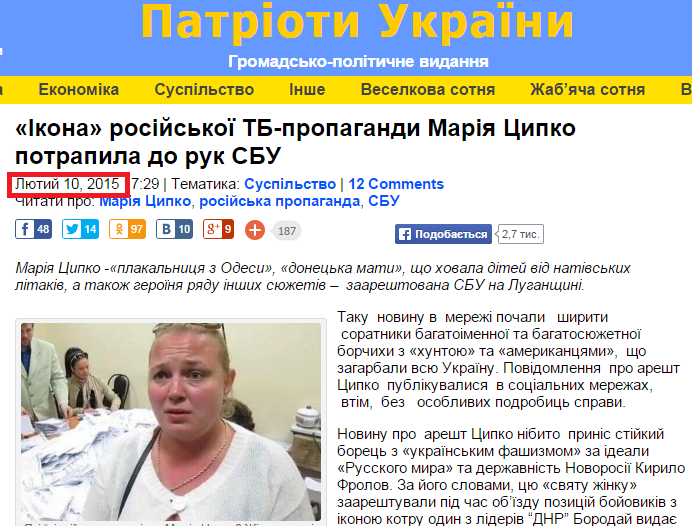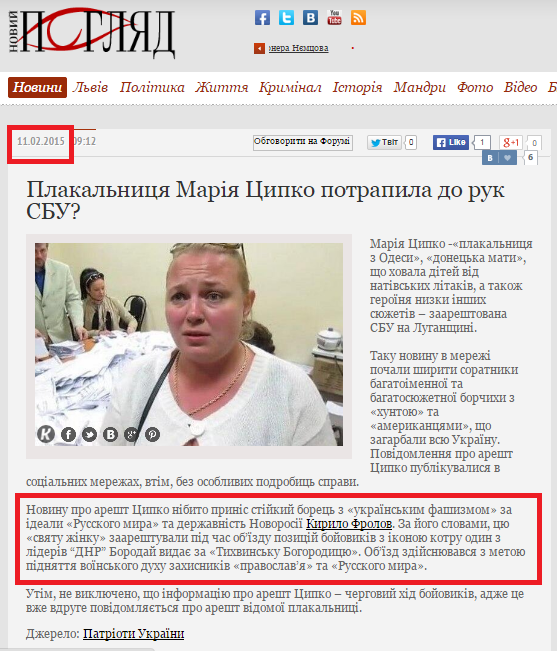 This story has been distributed among different sites since July, 2014, and generally according to the same scenario: While taking part in a religious procession with the Tikhvin icon in order to "raise the fighting spirit of rebels," Tsypko was arrested along the road from Donetsk to Luhansk.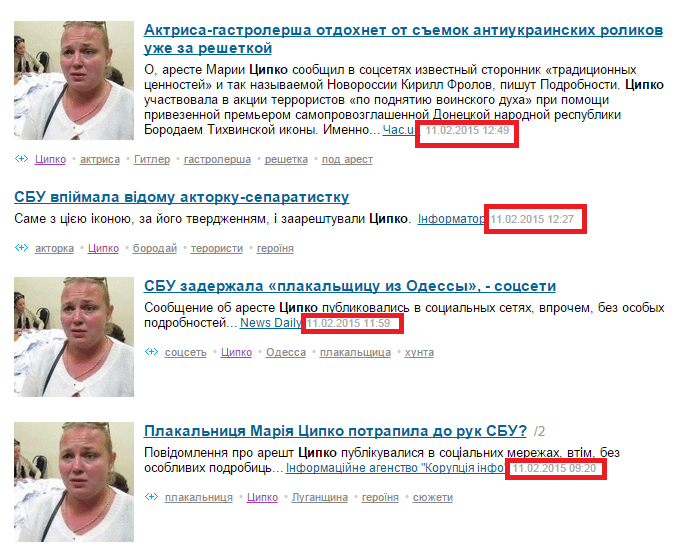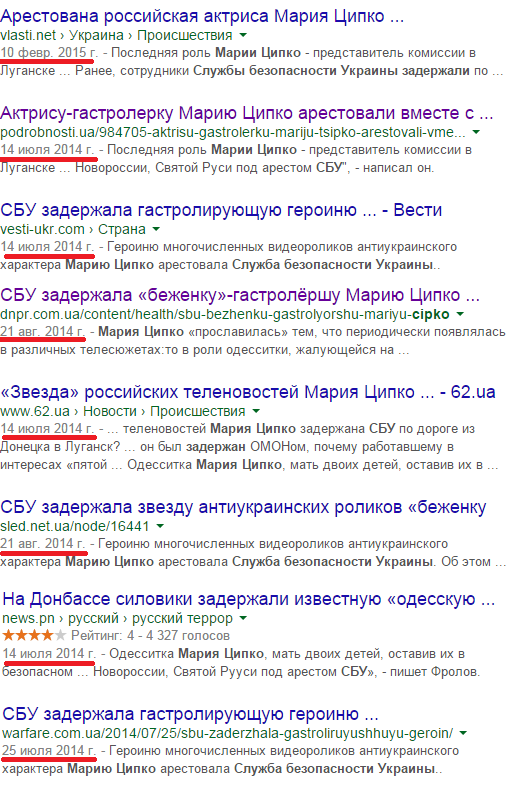 There is no mention of the detention of Tsypko (also known as Vykina, or Bavykina) on the official SBU website. The primary source of information on the arrest is a blog by Kirill Frolov on July 11, 2014.
It is interesting that some of the media resources that published information about Tsypko's arrest on February 11, 2015, actually made references to Frolov's July blog. Thus these Ukrainian sites distributed information that was not only outdated, but also unconfirmed by official sources.
Tsypko is a notorious speculator from Odesa. Hundreds of people have allegedly fallen victim to her scams, wrongly believing that she was collecting money for such things as holy pilgrimages, schools, and school teachers. The police are now investigating her crimes, and Odesa's 7th Channel has produced the following investigative report on Tsypko.
https://www.youtube.com/watch?v=mIEGMKnNPGs