On August 23-24, Russian and separatists media falsely reported that the leader of Ukraine's Radical Party and member of Parliament, Oleh Liashko, had called for storming the Verkhovna Rada (Ukraine's Parliament of Ukraine).
Russia television channel Zvezda was one of the media outlets initially posting the information, listing Russkaya Vesna as its source.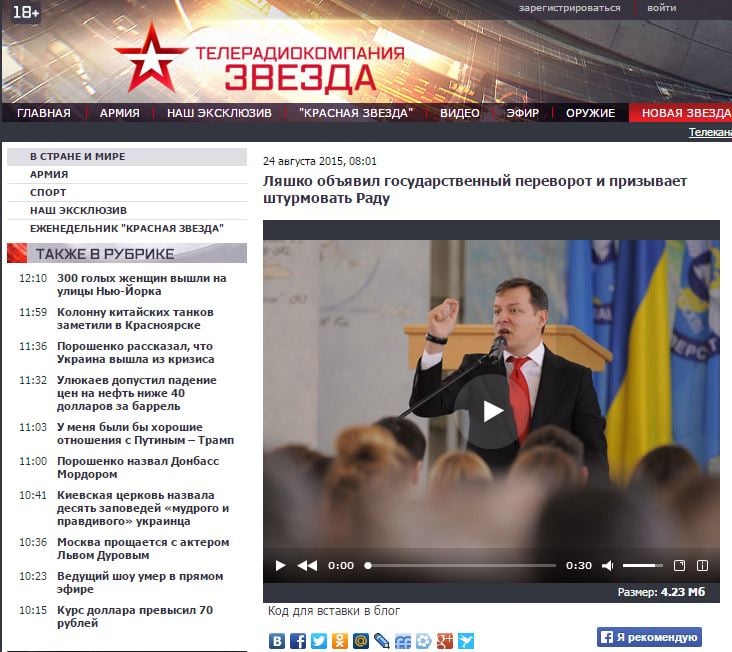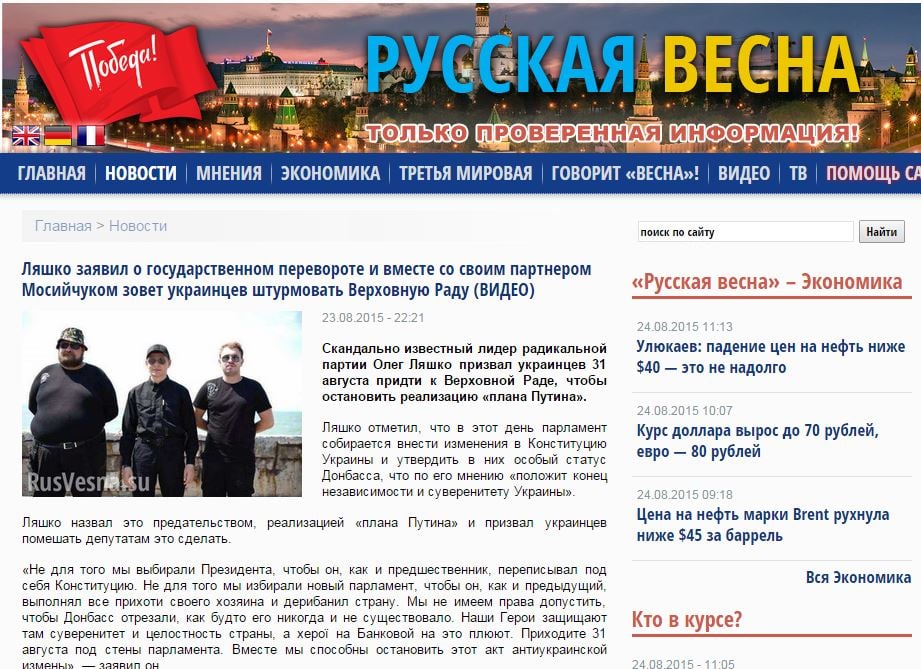 The fake report was then reposted by Dnr-news, Monavista, PolitRussia, and other media.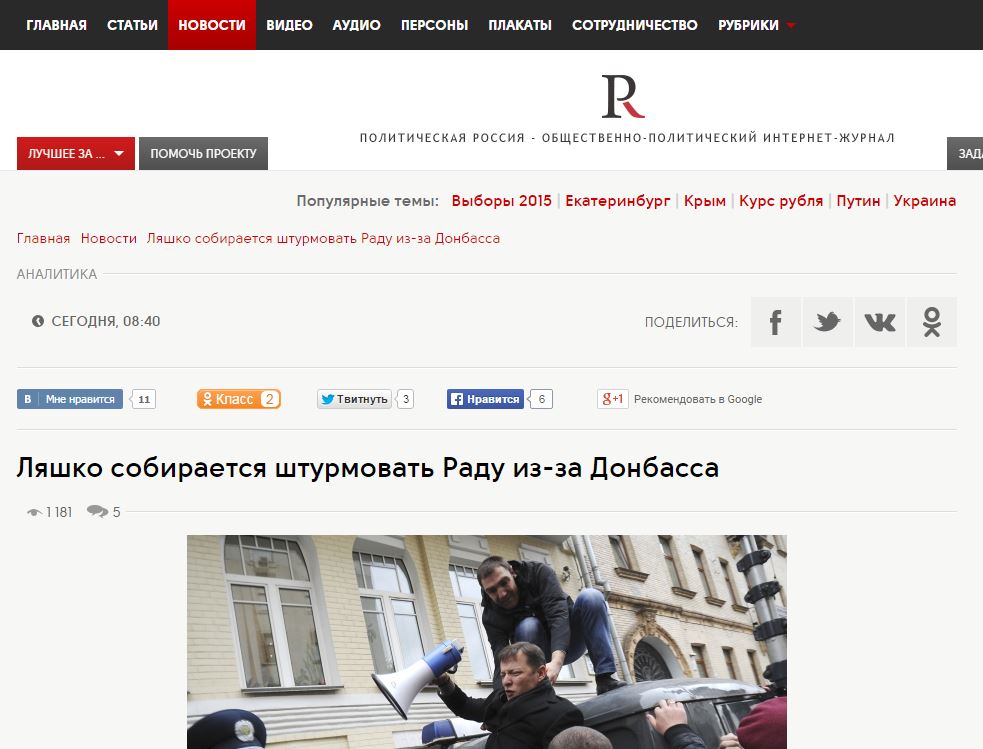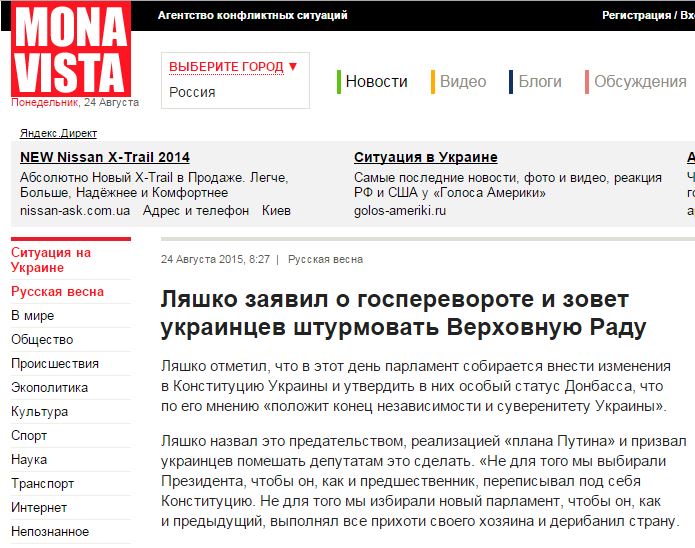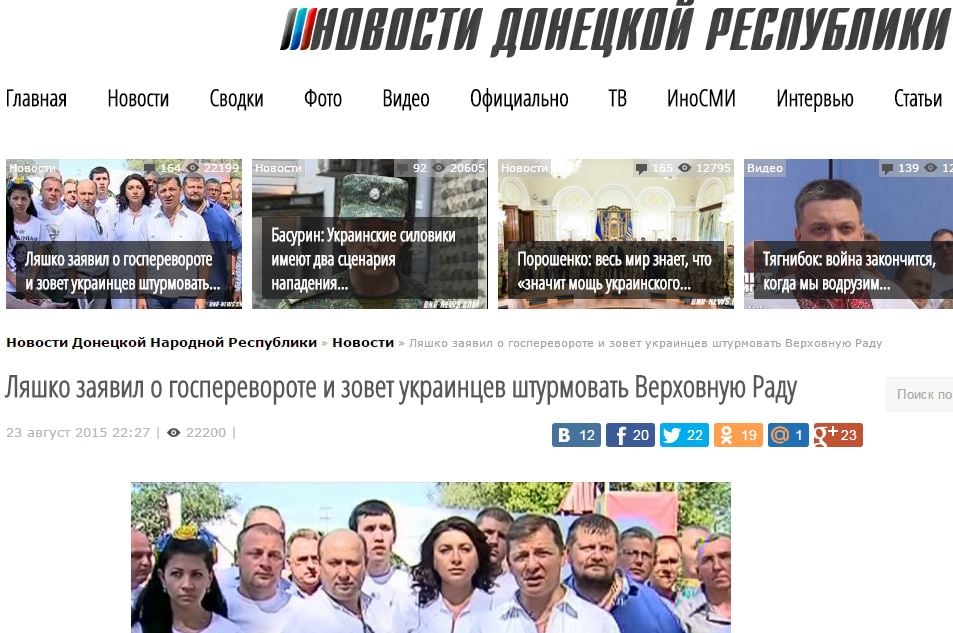 At then end of August, the Ukrainian Parliament will indeed consider changes to the Ukrainian Constitution, focusing on decentralization, and is likely to approve amendments on the status of certain separatist-occupied Donbas territories.
However, in a video appeal, Liashko said nothing about a coup d'etat or storming Parliament. Instead, he asked that Ukrainians simply gather in front of the parliamentary building on August 31 to protest the "Putin's plan for dividing Ukraine."