On July 18 some Ukrainian mass media, mainly from Zakarpattia Oblast, wrote: "Zakarpattia Oblast turns into the area of combat operations. Today, at about 8 pm Mi-8 chopper equipped with missile-launching system inserted a force near Velyke Berezne and Zabrody. Then the terrorists from the Right Sector, who took to the bush, were attacked by the chopper fire."
This news was reported by Chas Zakarpattia, Uzhhorod.net.ua, Uzhhorod Online and others. PMG.ua removed this information later, but it is available from the Google cache.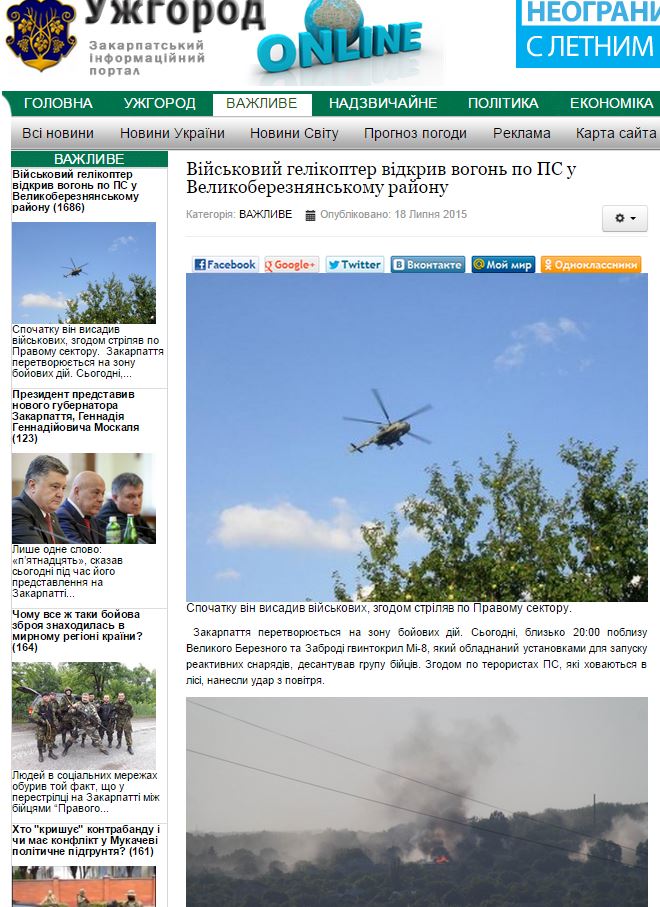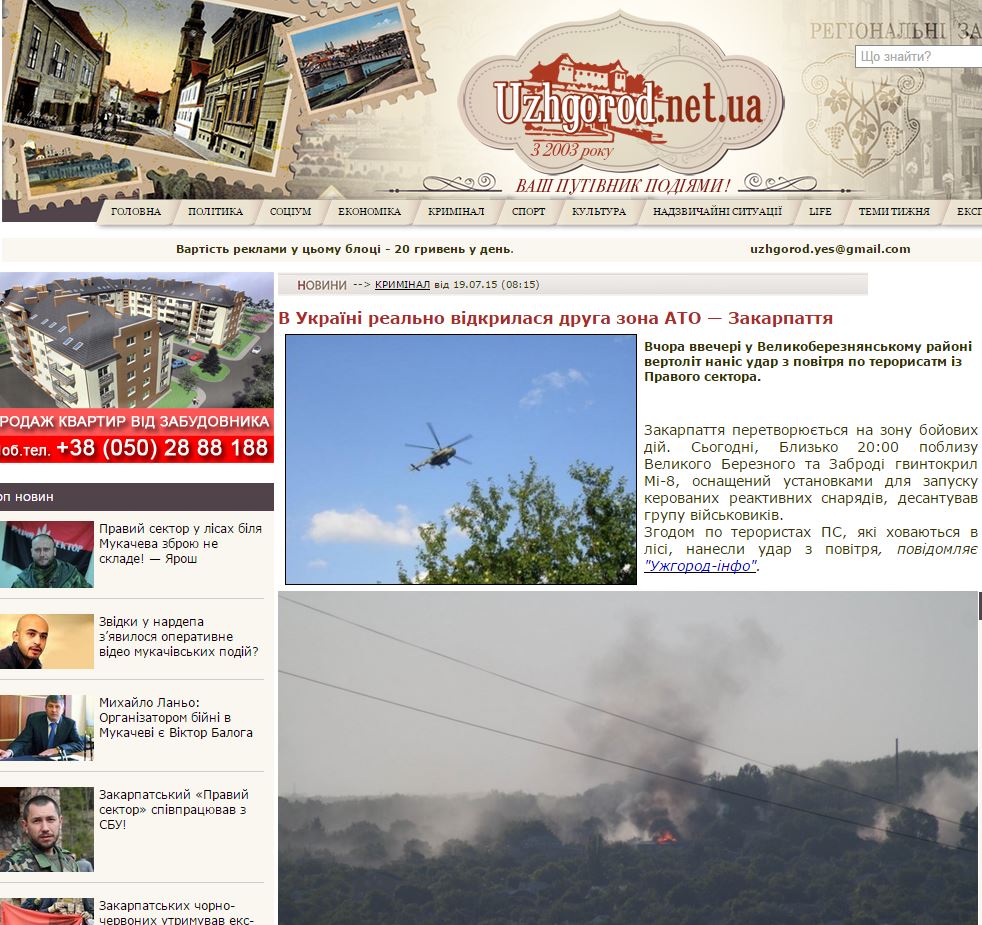 It is significant that the text of the articles is almost the same.
However, this information proved to be unfounded. According to Mukachevo.net and to social posts of local inhabitants, there was no firing there on July 18. Ukrainian law-enforcement authorities did not confirm the firing either.
All the abovementioned sites illustrated the news with the fake photo. It was taken from the site Russkaya Vesna that had used it in the news dated July 1 2014 about the shelling of Luhansk. The same site also has the video obviously filmed in Luhansk. The photo illustrating the news is the screenshot from this video.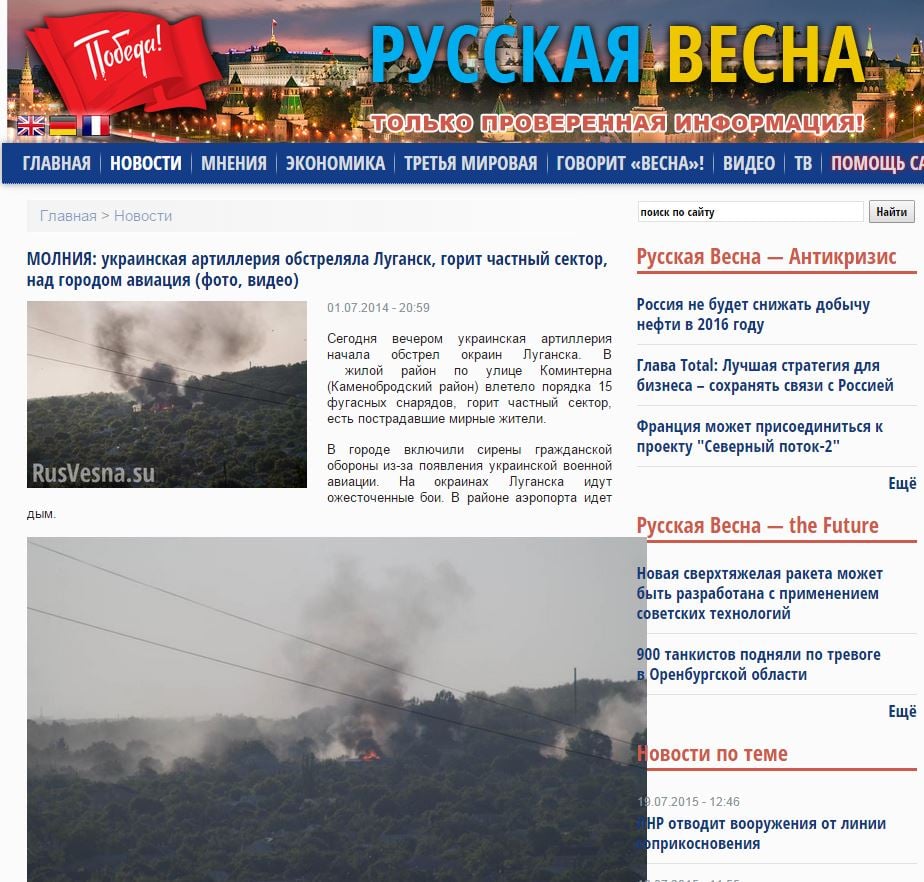 Skirmishes broke out on July 11 between Right Sector members, supporters of Parliament member Mykhaylo Lanio, and police in Mukacheve.