In late August Russian media falsely reported that unknown persons had destroyed memorial plaques commemorating Soviet soldiers in Kharkiv.
The news was accompanied by an amateur video, published on the YouTube channel of a Kharkiv forum on August 29. The video shows two men dismantling memorial plaques at Artem Park and taking them away to an undisclosed location.
The websites of REN-TV, 5-tv.ru, Russkaya sila, and Politnews reported that the memory of Soviet soldiers had been allegedly insulted in Kharkiv. The news then actively spread among social networks.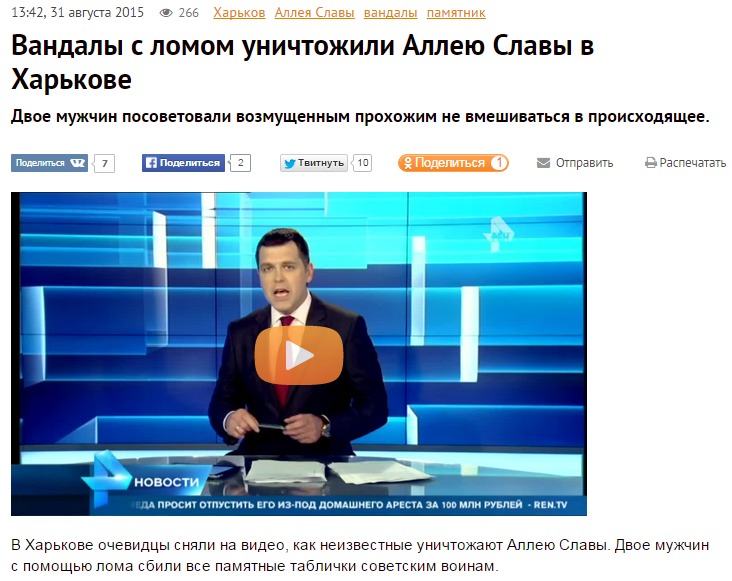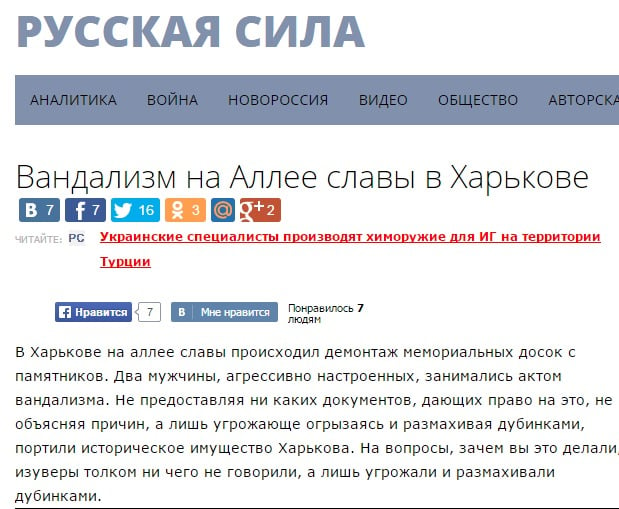 However, when Radio Svoboda contacted the speaker for the Kharkiv city council, Iryna Kushchenko, she said that the plaques had been removed for renovation.
"Those plaques were removed by utility workers in order to be cleaned up, repaired, and painted," she said. "At the moment they are back at their places."
Journalists confirmed that on September 1 the memorial plaques to Soviet soldiers were back where they had originally been.
https://www.youtube.com/watch?v=DucL-hsW6sk