On January 26, Segodnya.ua website published news piece about the Ukrainian Ministry of Interior Affairs (MIA) representative stating Sergei Nigoian and Mikhail Zhiznevskii, who had died on Maidan, had not been killed by the police.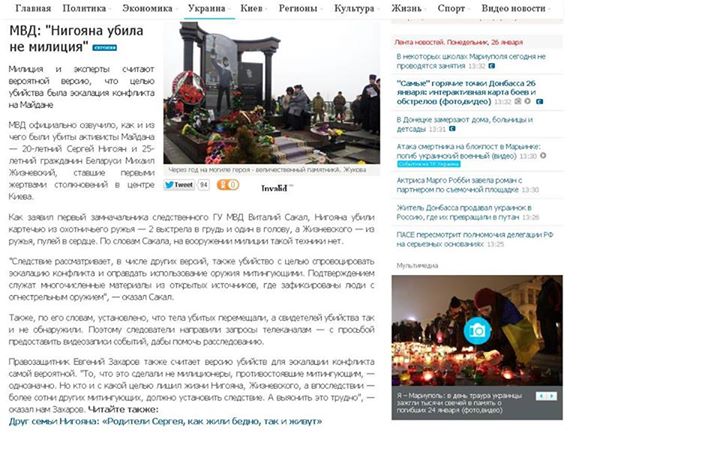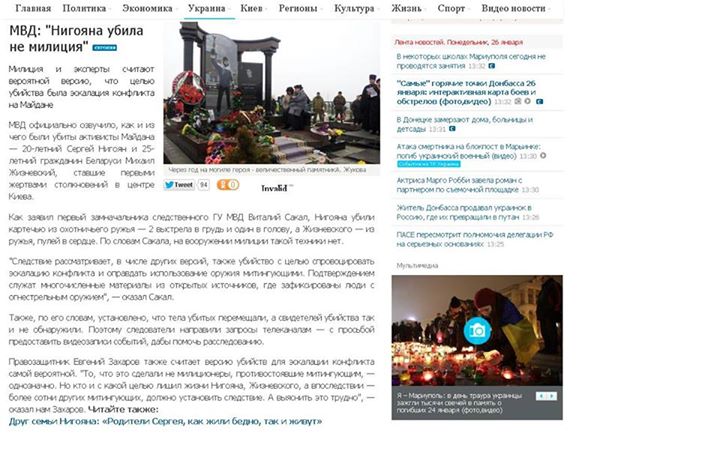 As turned out, that was not breaking news, but a repost of a year old article of Segonya.. It was further spread by: UNIAN, Gazeta.ua, 112, Obozrevatel, 24tv.ua, depo.ua, ubop.info and a number of others. Most of them removed it afterwards, though.
The pseudo news article suggests the murder of Euromaidan activists Sergei Nigoian and Mikhail Zhiznevskii was performed in order to provoke escalation of the conflict and justify the use of firearms by the protesters. Allegedly, the police could not be responsible, since they did not have the firearms used in murders in their inventory. All news agencies, that reposted the news referred Segodnia. removed the news article, though it is still found in search engines' results.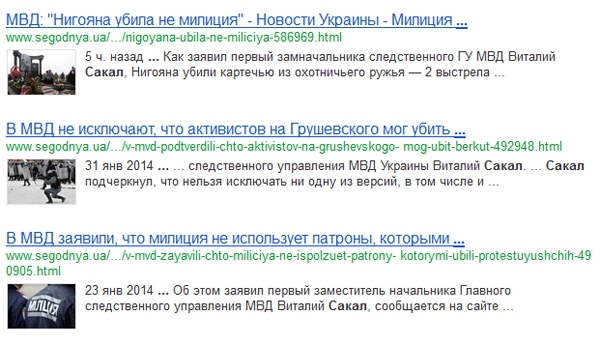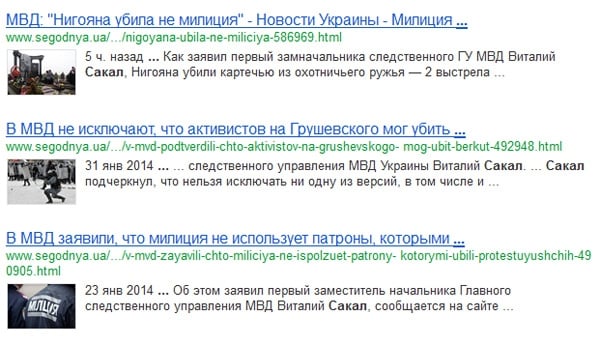 Segodnia referred head deputy of Main Directorate of the Ministry of the Interior Affairs Vitalii Sakala. Yet, these statements were published on 23rd of January 2014, his comments can be found on MIA and Segodnia websites.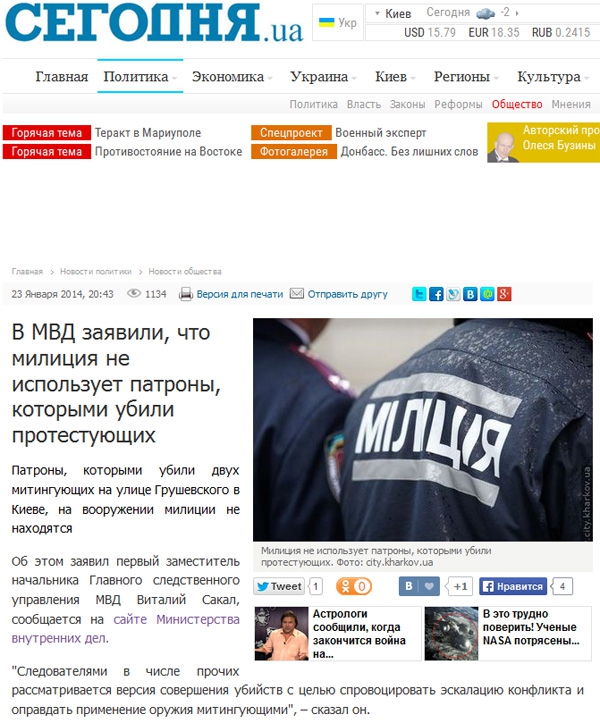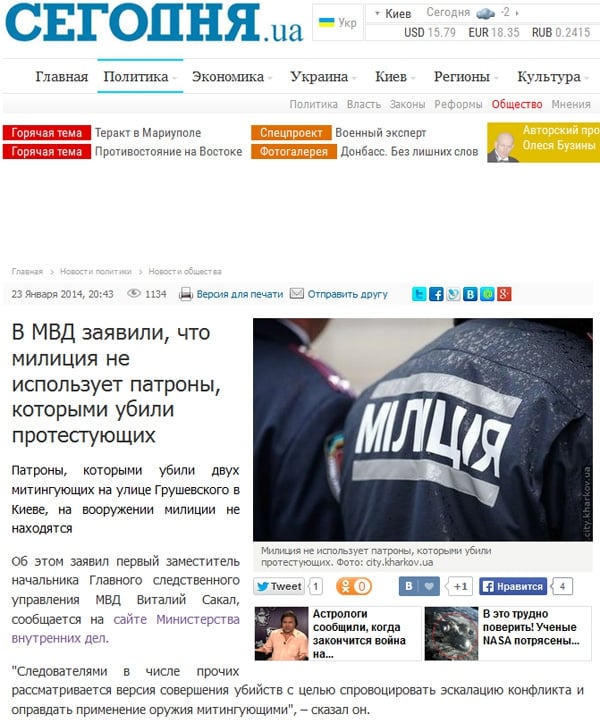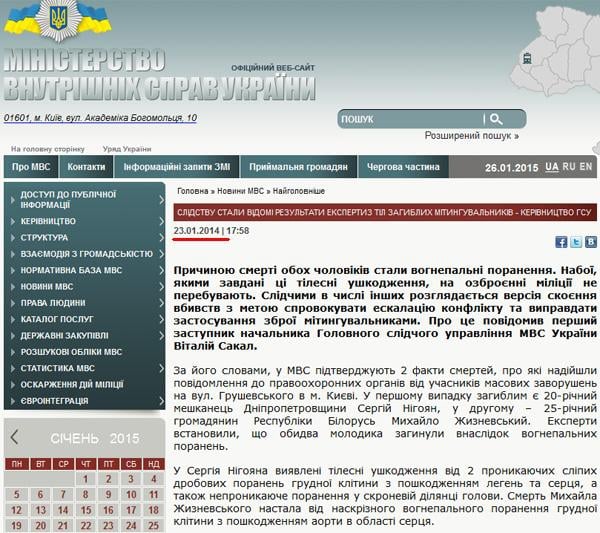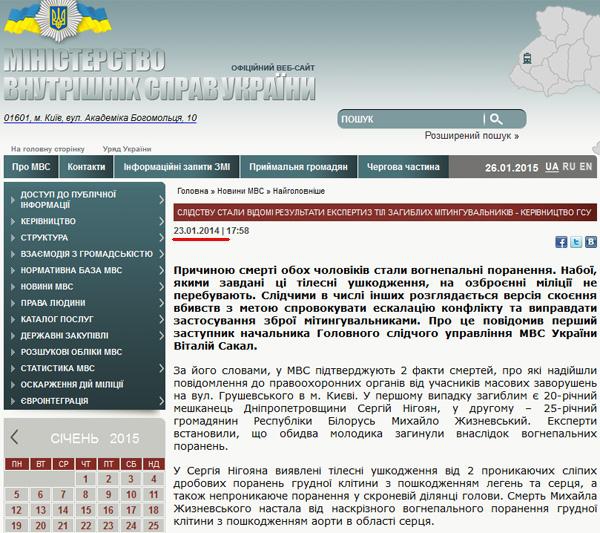 Besides, Sakal is referred to as the head deputy of main Directorate of the Ministry of the Interior. Yet, in March 2014 he became the head of the Directorate and later in April he became the Minister of Internal Affairs deputy.
Following: dusia.telekritika.ua.