The Twitter page @saakashvily, allegedly belonging to the former Georgian president and newly-appointed head of the Odesa State Administration, Mikheil Saakashvili, has turned out to be a fake.
It was registered in 2012, but was only activated immediately after Saakashvili was appointed to the new position in Ukraine. In two days @saakashvily gathered almost 9,000 followers and achieved a top-6 position among Russian-speaking Twitter pages. Major Russian and Ukrainian news agencies – including Russia Today, REN-TV, RBK-Ukraine, Rosbalt, RIA Novosti, Echo Moskva, TSN, Gazeta.ru, Censor, and Dumskaya – began reposting its tweets. However, almost all Ukrainian media have already deleted the fake news from their sites that resulted.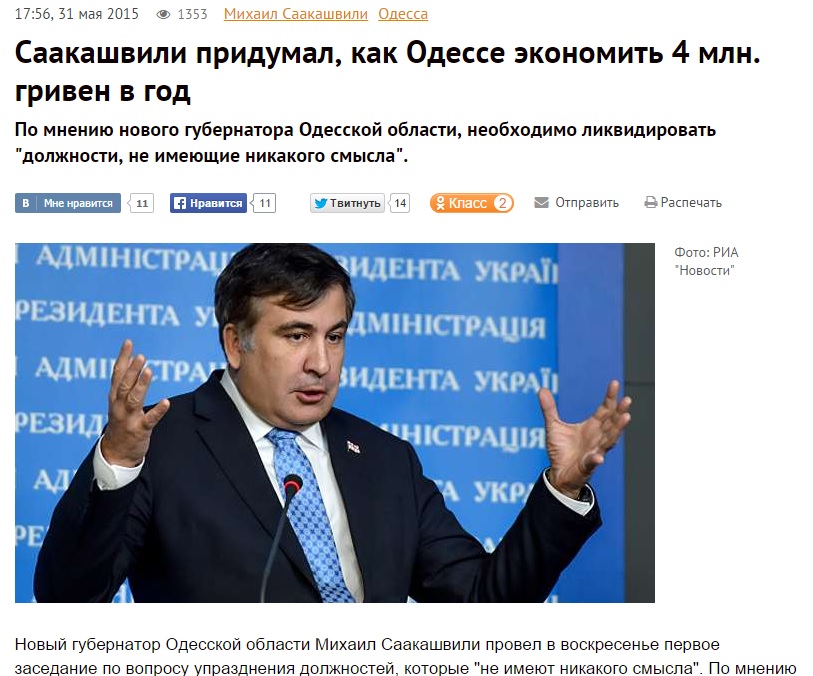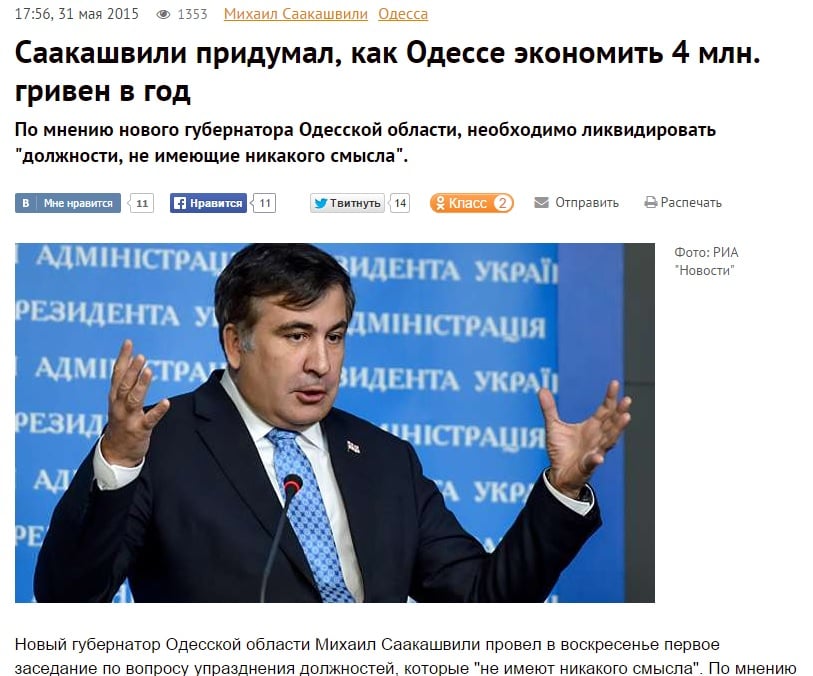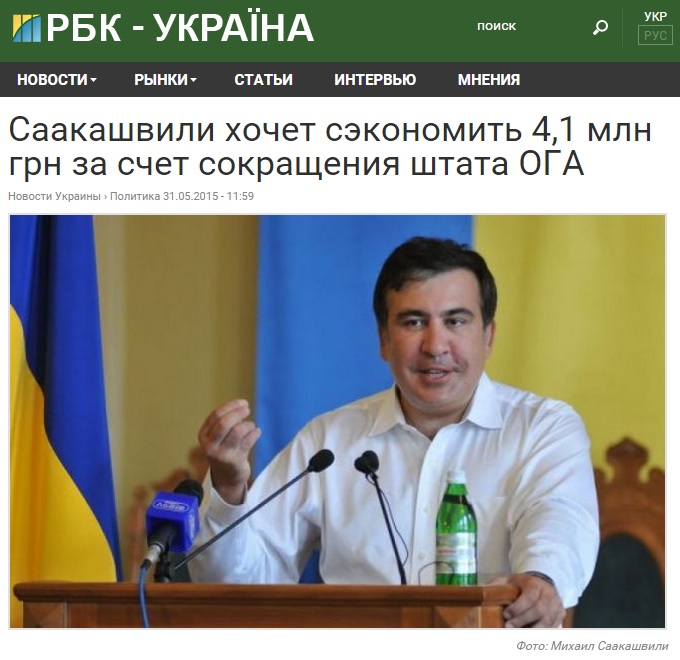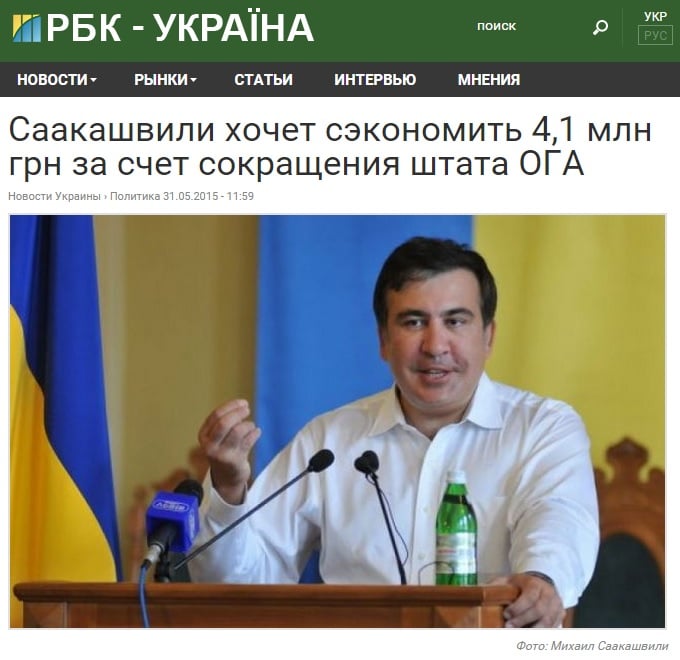 Mikheil Saakashvili has only one official Twitter page @SaakashviliM; and the person who set the bogus account up has already confirmed on his Facebook page that his account has nothing to do with Saakashvili.
@saakashvily this account is fake. #MikheilSaakashvili has only one official account @SaakashviliM

— Mikheil Saakashvili (@SaakashviliM) May 31, 2015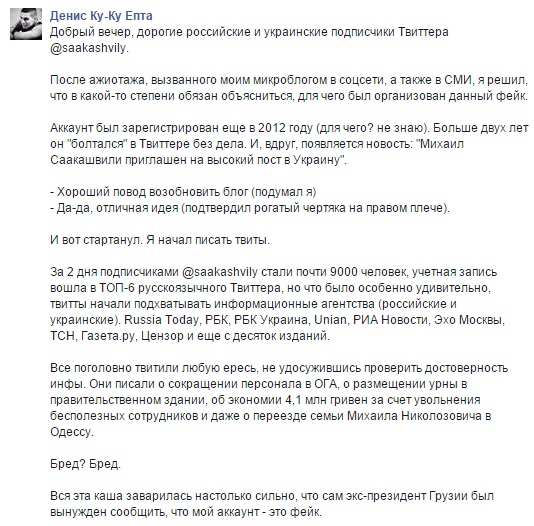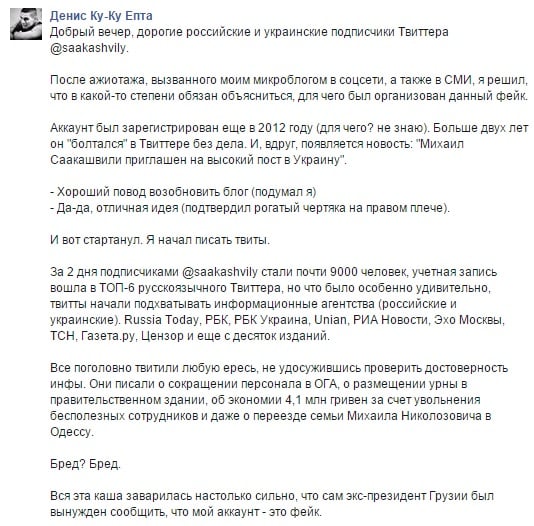 A number of false stories evolved from the fake Twitter page, including reports about Saakashvili reducing the number of state administrative employees, placing a box in the capital building for peoples' requests, and cutting jobs to pay for repatriating his family to Odesa.