Russian mass media falsely reported that the Ministry of Finance proposed turning Ukraine into one big gambling enterprise.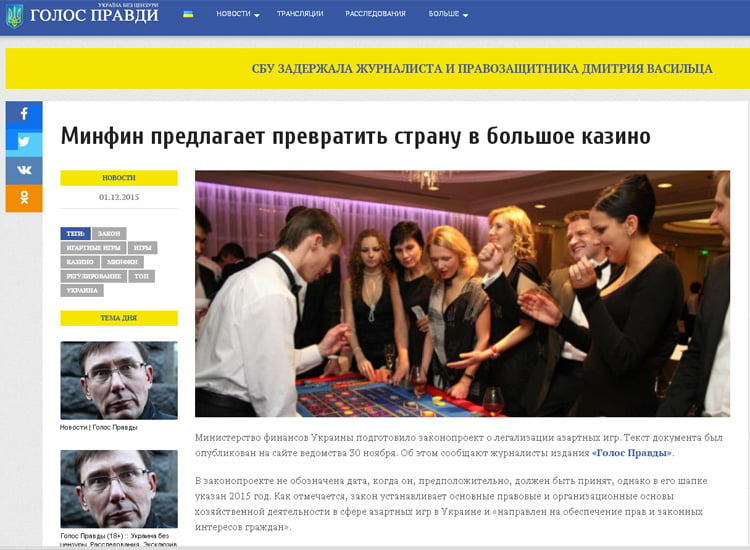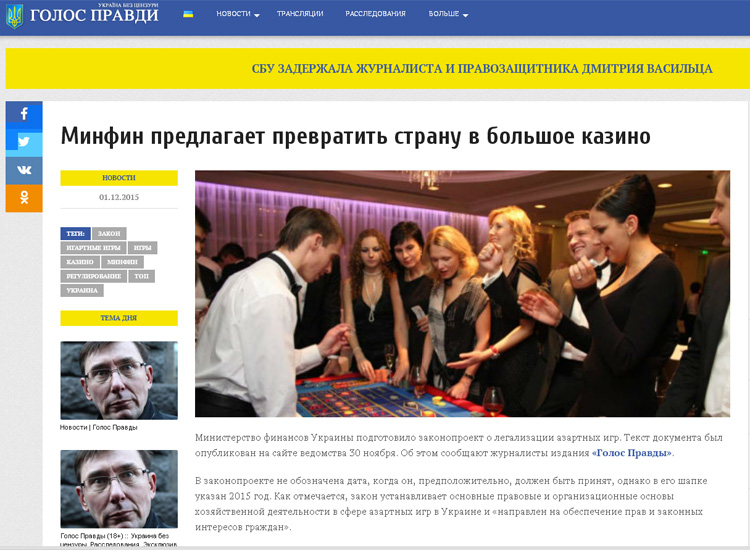 The website Golos Pravdy posted an article entitled "Ministry of Finance Proposes Turning Ukraine into One Big Casino" providing general information about the Draft Law On Gaming, but omitting details about gambling houses and casino locations. According to Article 31 of the draft law, casinos can be opened only in airports and in large 4 and 5-star hotels, which must have 200 rooms if they are located in Kyiv and 100 rooms in other cities and towns.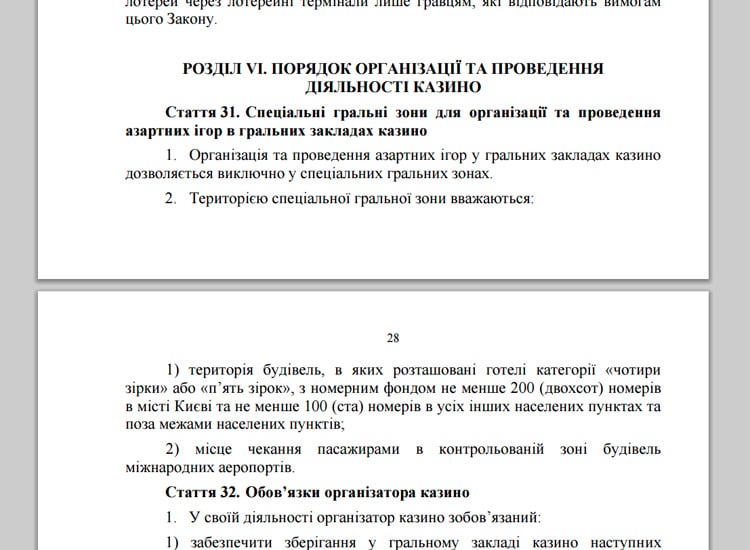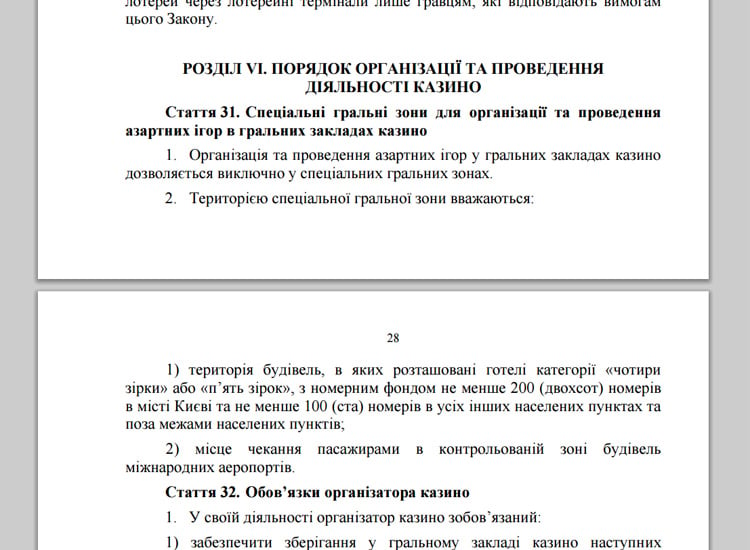 According to the proposed law, which has not yet been enacted by the Ukrainian parliament, casinos cannot be opened in any other places except airports and upscale hotels.
As previously reported, the Ministry of Finance proposed legalizing and regulating gaming and betting activity in Ukraine. For that purpose the National Gaming Service should be established. The Draft Law On Gaming was posted on the website of the Ministry of Finance on December 1.