On July 25, NASA Leaks published a video on YouTube entitled "NASA_It must be the most beautiful sky in the world." The bizarre 26-second video begins with an English-language voiceover (not by an American) that is so badly mumbled that it is impossible to understand initially. Then, unfathomably, a map of Crimea forms among the stars above the earth (with Feodosiya mistakenly spelled as Theodosius). Finally, it ends with the NASA logo and then a caption and voiceover saying "NASA. Crimea – it's Russia." "[email protected]" can be seen in the top, righthand corner during the video.
As of July 31, the video has been viewed more than 62,000 times. Its description states that it originally appeared through a NASA channel, but was later removed: "NASA specialists supported Russia in an original way. After publishing on the Agency's channel, the video was removed but it had spread all over the web." Allegedly, the NASA officials who created it risked their jobs and "family wellness."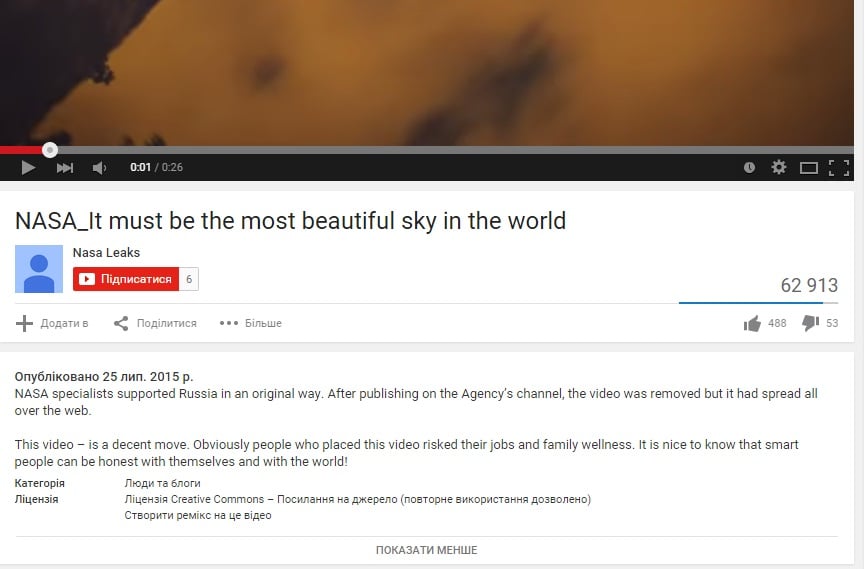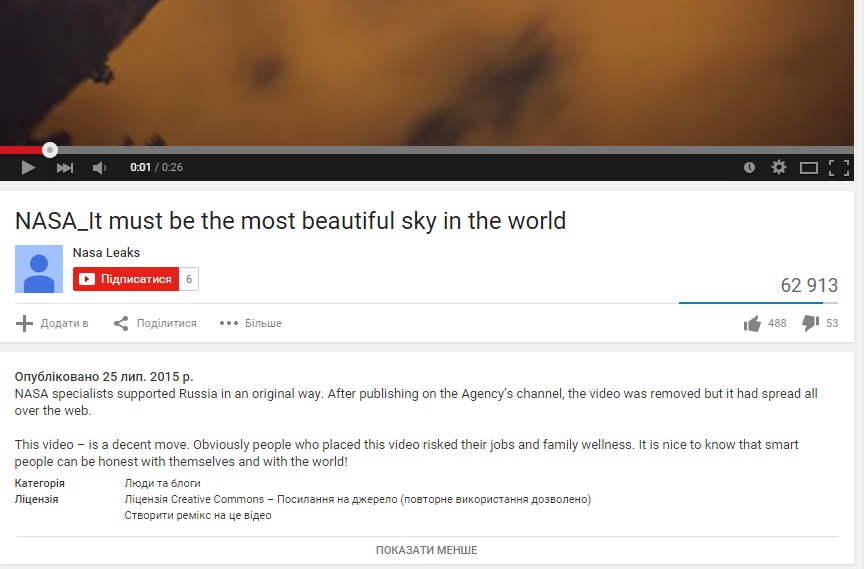 NASA Leaks, as it turns out, was registered on the same day that the video was published. At this time, it is the only video posted on the channel (twice).
The news of the American National Aeronautics and Space Administration's recognition of Crimea as part of Russia spread among Russian media (Zvezda, Komsomolskaya Pravda, REN-TV, Dni.ru, rueconomics.ru, and others) and social networks.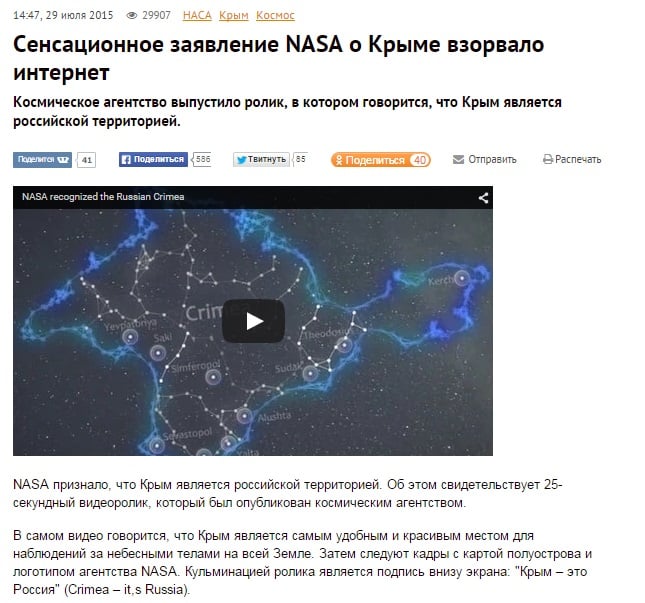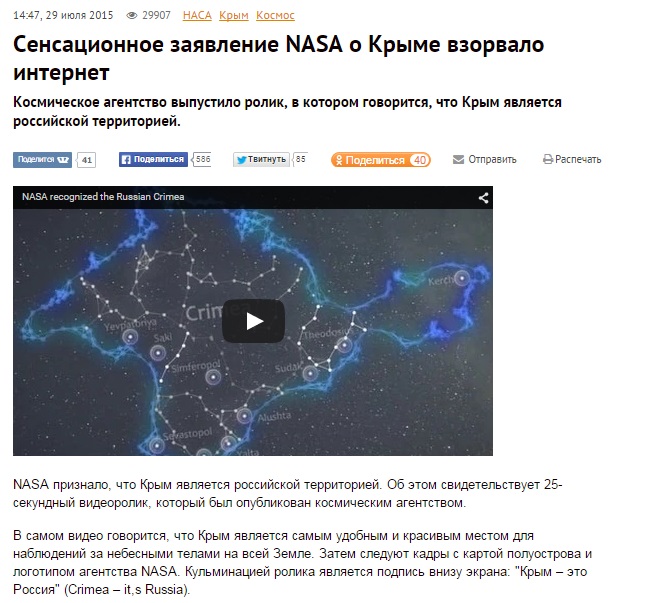 NASA makes no comment about it on its official site. That the video was somehow planted by a NASA employee cannot be discounted yet, but this hardly makes it the agency's position.
NASA is an agency of the U.S. federal government, which officially condemned the annexation of Crimea by Russia in 2014. Moreover, in April 2014, NASA officially suspended cooperation with the Russian Federation because of Russia's violation of the sovereignty and territorial integrity of Ukraine.
Western media thus far have not reported on the video.
The phrase "Crimea — it's Russia" is a direct translation from the populist Russian expression, "Крым — это Россия."