In February, the Russian site "Antimaidan" posted an article entitled "National Geographic: Crimea is Russia, and Novorossia is not Ukraine." The article was based on a blatant misuse of a National Geographic map.
The Antimaidan piece reported: "National Geographic, one of the most respected American magazines, has published a map of Russia, Ukraine, and Novorossia, and has refused to change its editorial policy. The published map of Novorossia made Ukrainian official go into hysterics. … According to this map, Crimea and parts of the Donetsk and Luhansk oblasts are included into the Russian Federation. The territory of Novorossia, including almost all southern and eastern Ukrainian regions, is separated from Ukraine." The article is accompanied by the National Geographic map, which on first glance, does have Crimea and part of Donbas labelled as "Russian."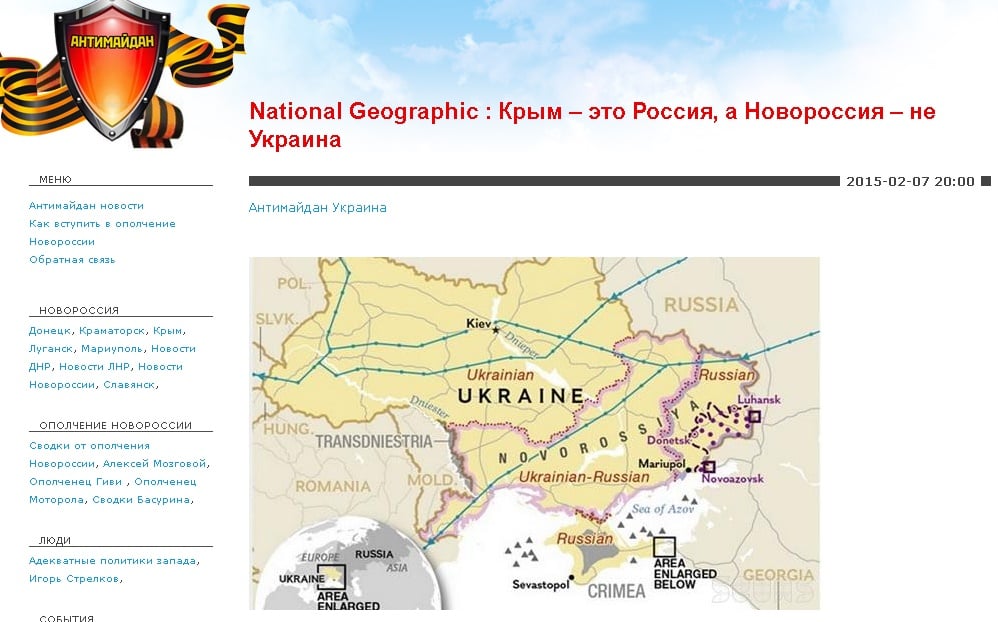 This map comes from an article published in the National Geographic Magazine in September 2014. However, the map in question does not delineate national boundaries, but as is evident from its legend, the "most common language spoken." Another map in the same issue of the magazine clearly marks Crimea (in a detail of the Kerch Strait) as Ukrainian territory.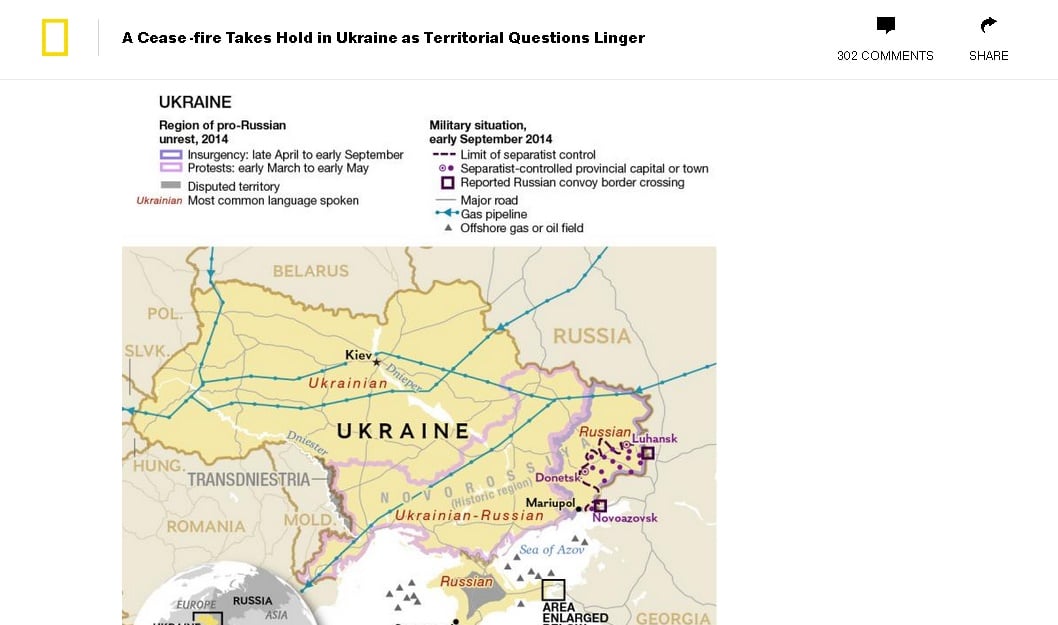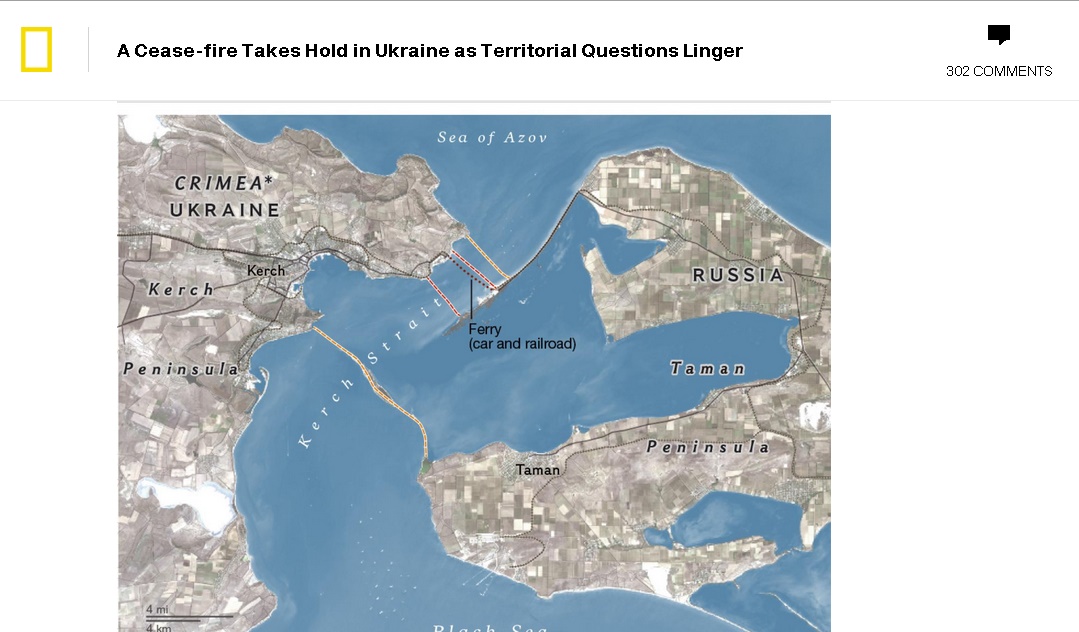 However, National Geographic incorrectly identifies Novorossia as an historical region, and Stopfake has notified that it was not true.