Social networks and mass media are spreading a post of some paramedic Igor Rozovskii from Odessa from his Facebook page. In his message, Rozovskii claims he tried to save the life of one wounded during clashes in Odessa, but radical Ukrainian nationalists prevented him from doing so.
«As a doctor I rushed to give help to the one who could be rescued, but I was stopped by pro Ukrainian Nazi radicals, who did not let me walk up to the injured. One of them pushed away me rudely, promising, that soon me and other Jews of Odessa are going to meet the same fate.I saw a fellow which could be rescued, if I was able to take him away to the hospital, but all persuasions ended with me getting hit in the face so hard that I lost my glasses.
For 15 years I saw a great deal very much, but yesterday I wanted to cry, not from pain not from humiliation, but from a weakness. What occurred yesterday didn't even have place during fascist occupation in my town in WWII. I wonder, why the whole world is keeping silent?» — he complained.
The message received over two thousands reposts on Facebook.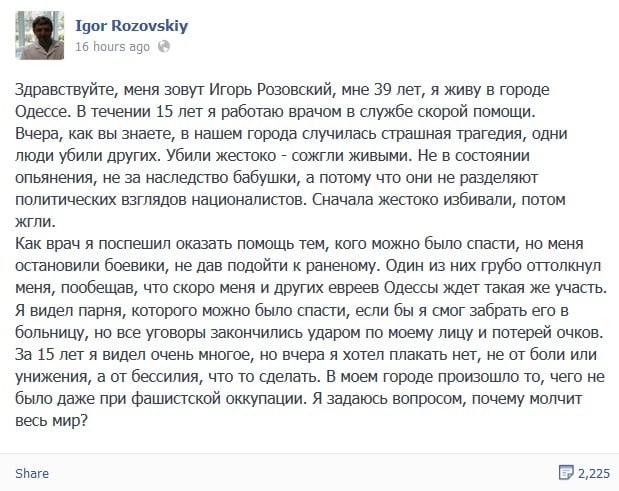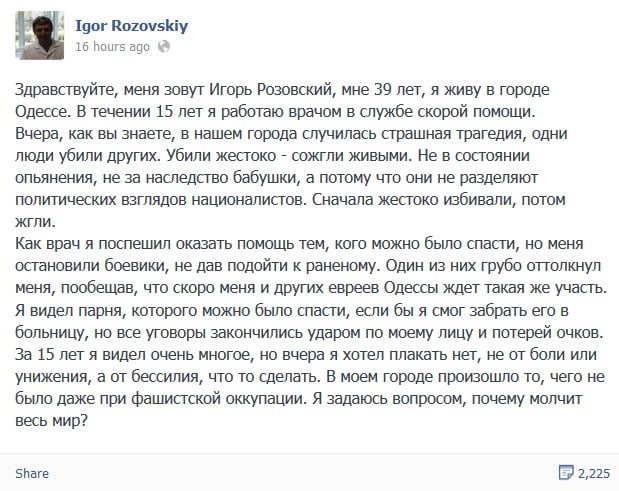 Moreover, it was translated into other languages and spread in other segments of the Internet.
NBC News published English variant: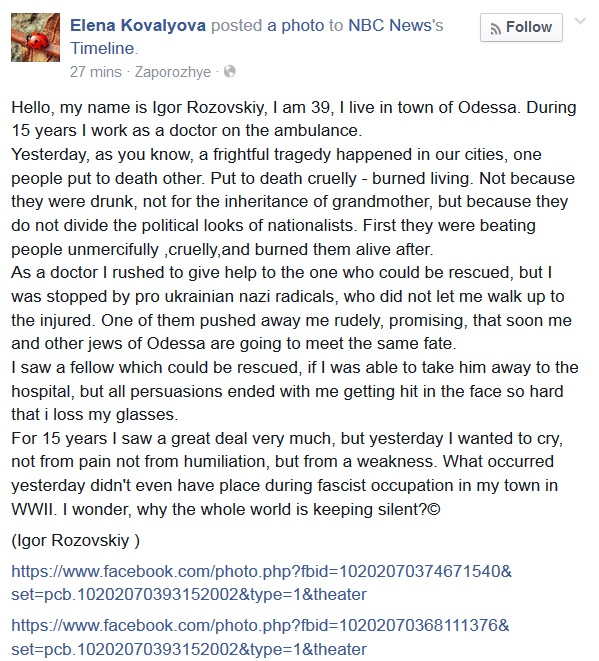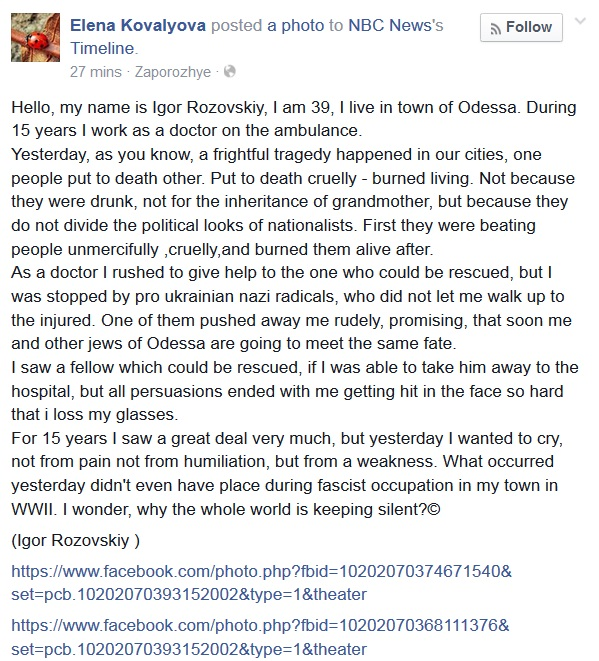 German: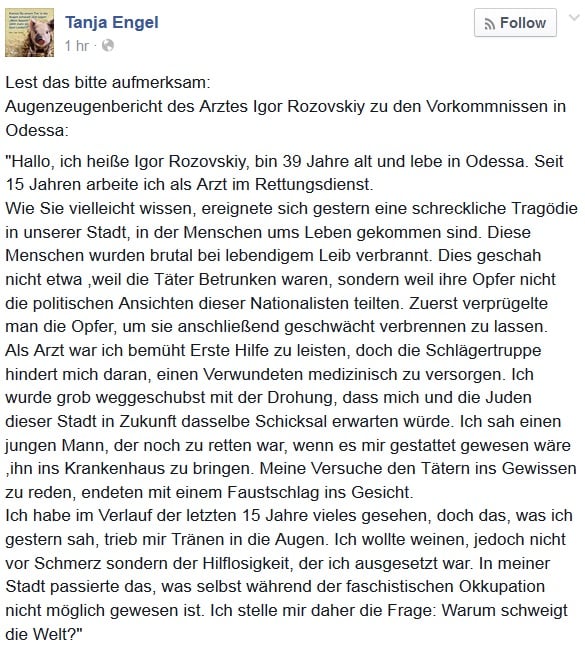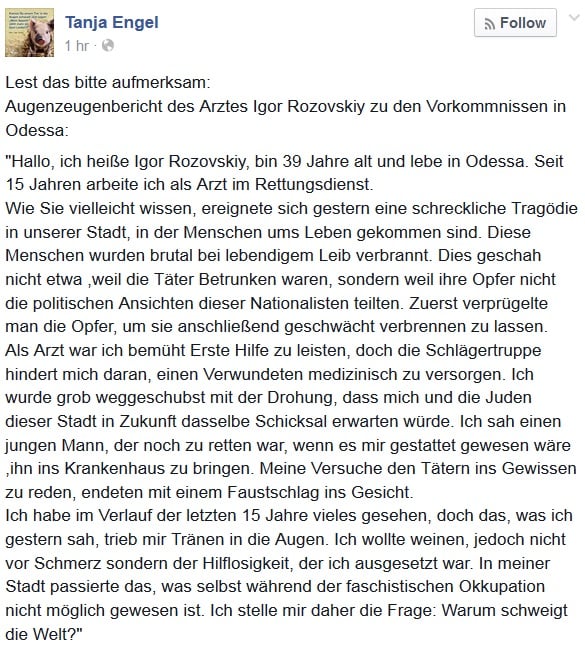 While in fact, there is no such paramedic in Odessa. The picture shows a dentist whose name is Ruslan Hadji-Muratovich Semenov, who works in dental care in Karachai-Cherkess Republic in Russia.


His Facebook account had been registered right before the posting of the message on May 3.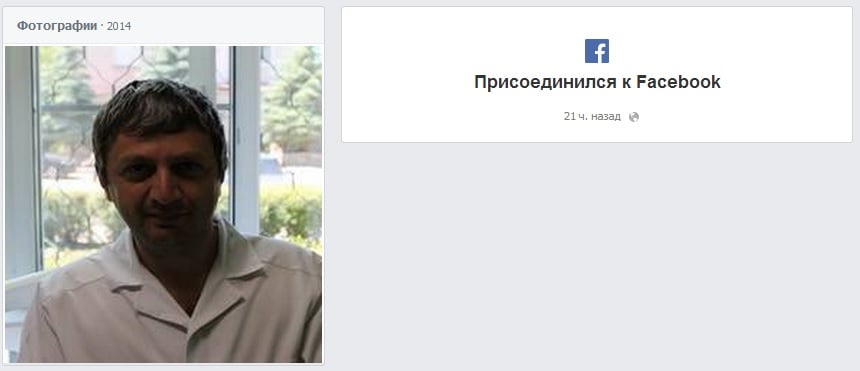 Following Watcher.