NATO has begun preparations for a full scale war against Russia, scores of Russian sites declared as 2019 was drawing to a close. The Russian General Staff is confident that NATO is getting ever closer to Russia and increasing its presence along Russian borders in order to draw the Kremlin into World War III, Russian experts claim. Western leaders no longer hide their Russophobia as they continue to militarize the Baltic countries, Poland, Romania and Ukraine, declared several Russian internet newspapers.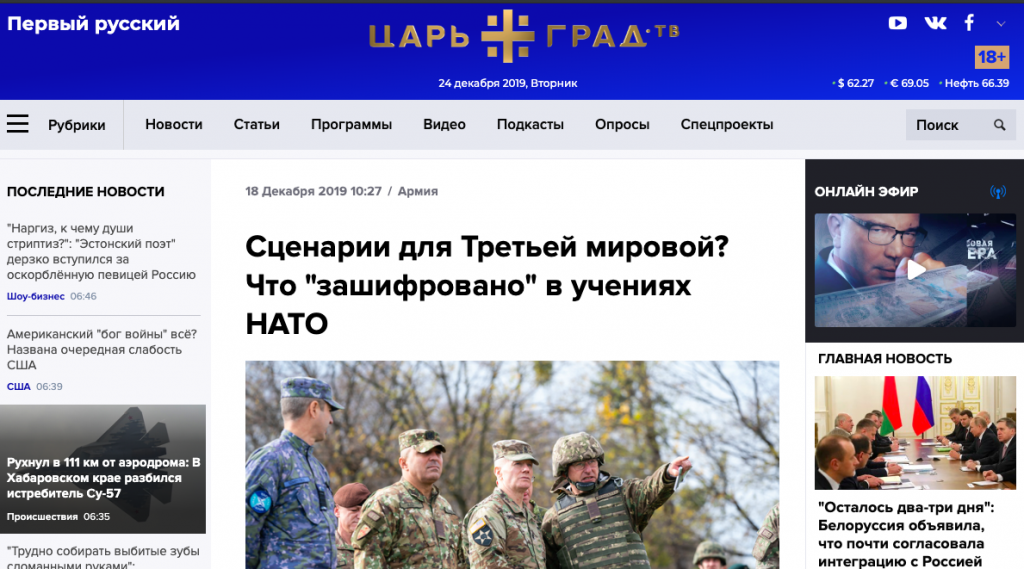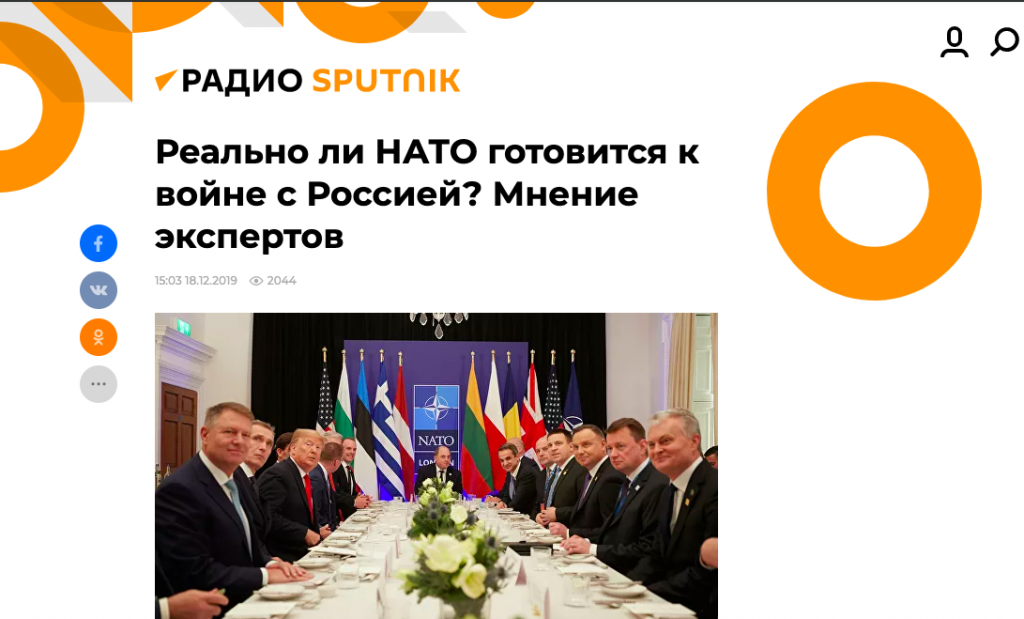 These claims of NATO's nefarious plans for World War III stem from a meeting that Russia's General Staff chief General Valeriy Gerasimov conducted with foreign military attaches accredited in Russia. Krasnaya Zvezda (Red Star), the official newspaper of the Russian armed forces writes about the meeting with military attaches and cites Gerasimov, however, nowhere does Russian general actually say that NATO will soon unleash a war against Russia. It appears that Russian media can distort not just the statements of Ukrainian politicians but of Russian leaders as well. Gerasimov however did say that "NATO's military exercises show a targeted preparation by the alliance to deploy its troops in a large scale military conflict". However when asked about the possibility of hostilities unfolding between Russia and NATO in the next 30 years, Gerasimov said that at present, there are no prerequisites for a large scale war.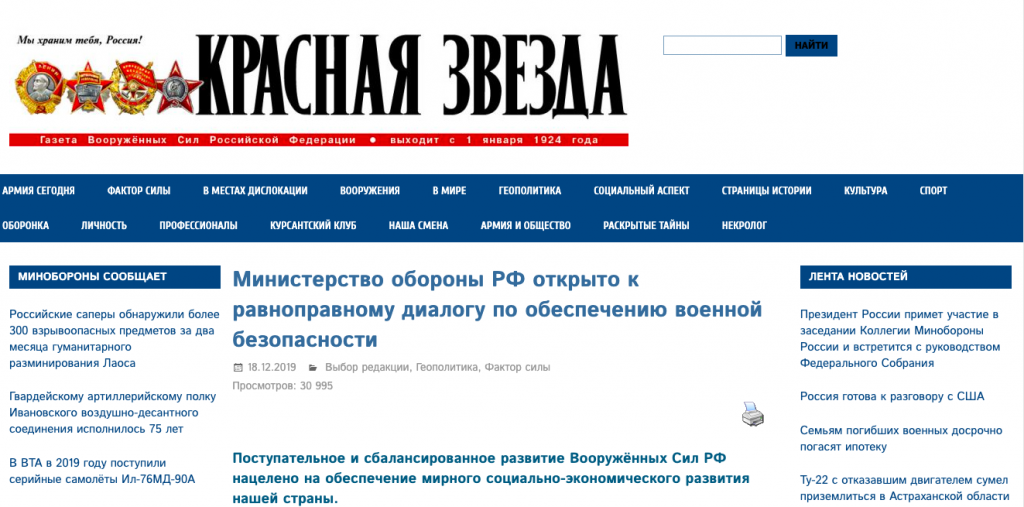 NATO underscores at every level that the organization is an agent of peace and its activities are not directed at training for war, but invariably aimed at deterring possible military threats. It is precisely the destabilizing actions of the Kremlin, the annexation of Crimea and invasion of eastern Ukraine in violation of the country's sovereignty and territorial integrity that caused the alliance to suspend all practical cooperation between NATO and Russia.
NATO has repeatedly emphasized that its course is in no way directed against Russia or any other state. NATO's objectives are set out in the 1949 Washington Treaty which forms the legal basis of the alliance. The treaty states that parties "are resolved to unite their efforts for collective defense and for the preservation of peace and security". NATO's main mission is not to prepare for war, as Russian media claim, but rather to maintain stability and appropriate levels of defense readiness in its member countries, unlike Russia, which has unleashed military conflicts in Georgia and Ukraine.
Russia's thesis that NATO is expanding its borders in an attempt to blackmail and intimidate the Kremlin is also a manipulative distortion. The 2016 NATO summit avowed that "the Alliance does not seek confrontation and does not pose a threat to Russia". Russia's land border is more than 20,000 kilometers, its border with NATO countries is only 1215 kilometers, less than one sixteenth of its overall perimeter. NATO also points out that it is Russia who is aggressively expanding its military presence in such countries as Georgia, Moldova and Ukraine, completely without the consent of these countries.
NATO Secretary General Jens Stoltenbers has called upon Russia to stop its incursions into territories that are not part or Russia, while always underscoring the need for peaceful dialogue.
Russia is our largest neighbor and will remain so. Even if our relations do not improve, we must be able to manage these difficult relations," Stoltenberg said. The NATO chief insists that NATO is not ins a state of cold war with Russia.We must respond to threats from Russia when it decides to change borders in Europe as was the case with Ukraine and Crimea. But at the same time we are not looking for confrontation we do not want a new cold war" Stoltenberg said.