The Russian website Ukraina.ru published a news story claiming that NATO Secretary General Jens Stoltenberg accused Russia of dividing the Alliance, resorting to illegal actions but at the same time being the only country "fighting terrorists in Syria on a legitimate basis."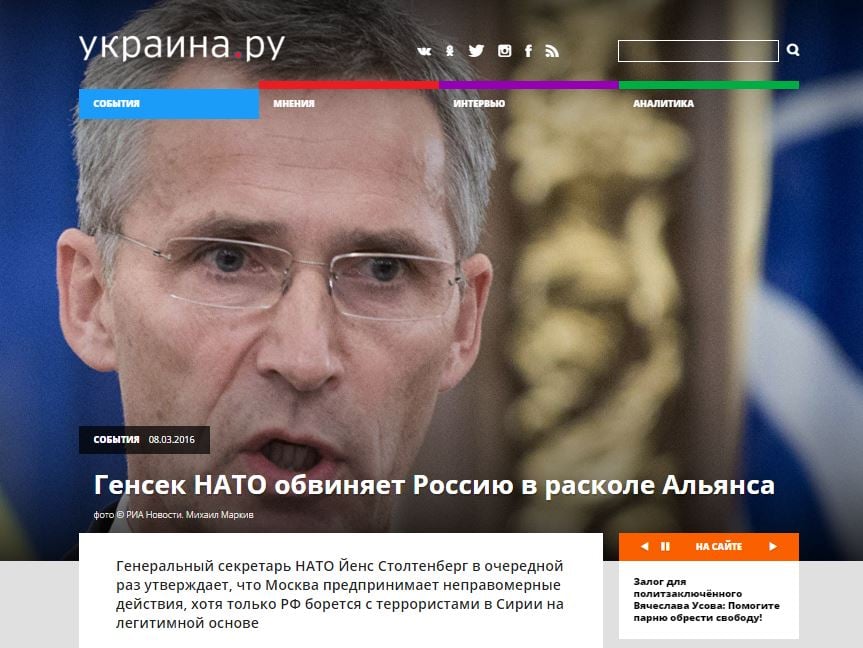 The story is written in such a way that it is unclear when Stoltenberg allegedly said this and to whom. In fact, Stoltenberg said similar but not exactly the same things during a March 8 CNN interview with Christiane Amanpour.
In the video and the transcript of the interview (starting on the third minute) it is clear that Stoltenberg says nothing about Russian illegal actions.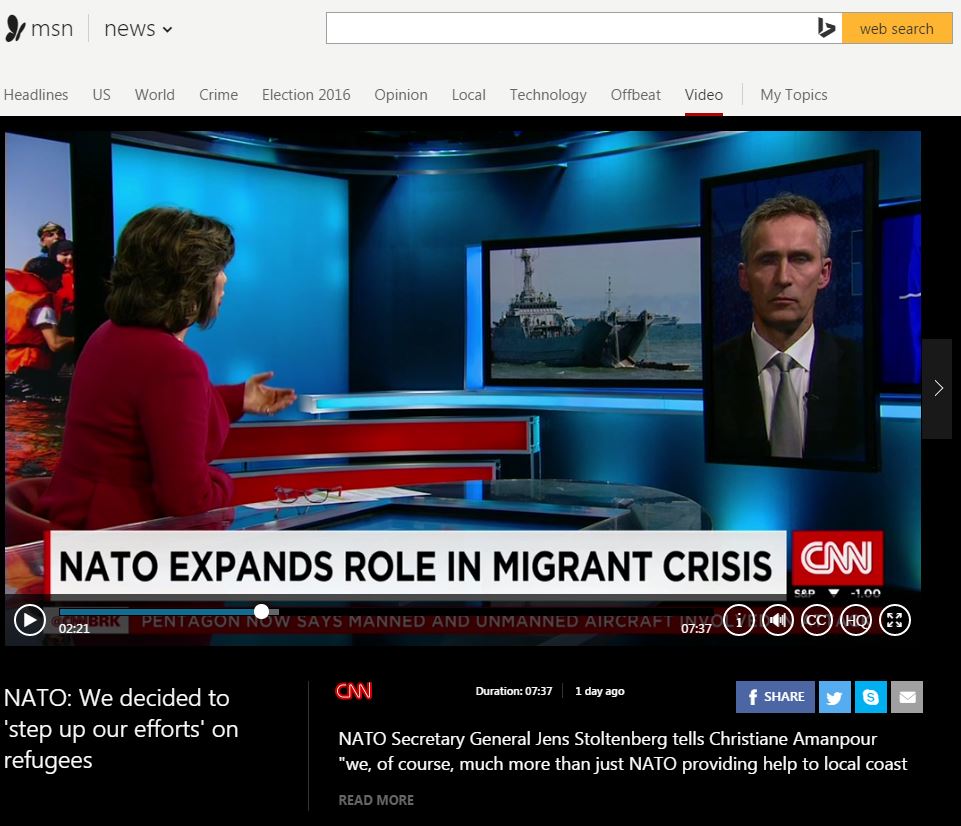 Ukraina.ru manipulates Stoltenberg's actual words:  he says that Russia is attempting to divide NATO members, Ukraina.ru claims that he is admitting that there is an actual split.
Asked about Russia attempting to divide the opinions of the NATO countries, Stoltenberg stresses that NATO has responded by closing ranks and militarily to the new security situation.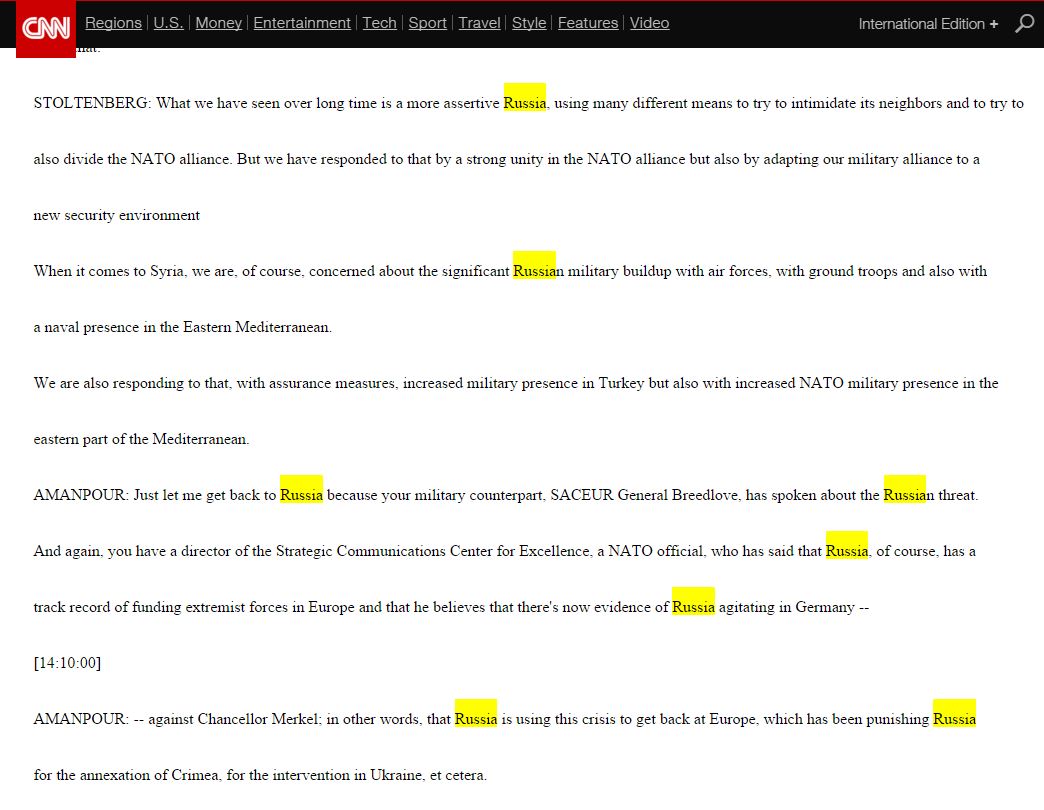 Stoltenberg said: "What we have seen over a long time is a more assertive Russia, using many different means to try to intimidate its neighbors and to try to also divide the NATO alliance. But we have responded to that by a strong unity in the NATO alliance but also by adapting our military alliance to a new security environment».
During his conversation with Christiane Amanpour Jens Stoltenberg did not assess the legitimacy or legality of Russia's actions in Syria.