On June 12, one of Russia's most popular news sites, Lenta.ru, falsely reported that a new fire had ignited among the fuel tanks at an oil depot near Vasylkiv in the Kyiv region.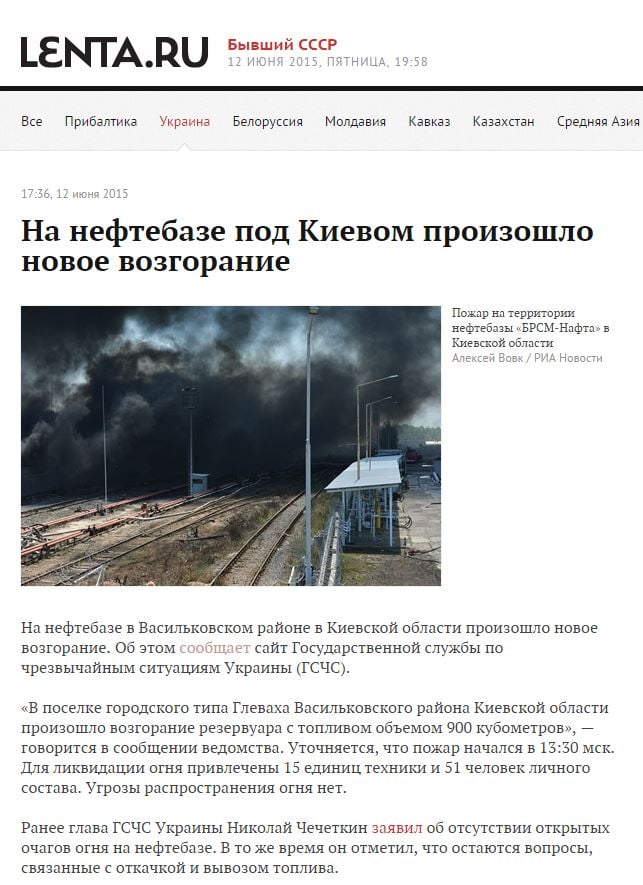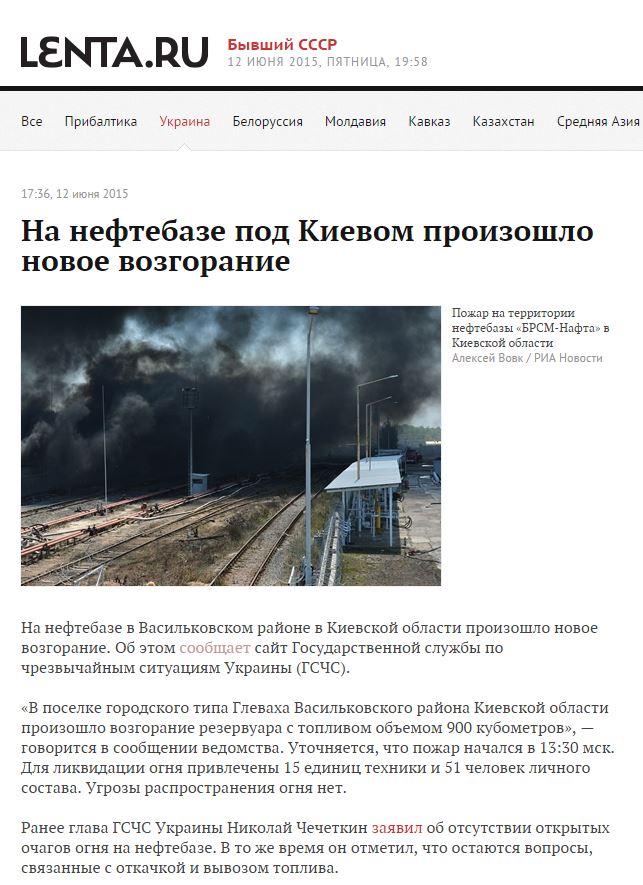 Lenta.ru specified that the fire started on June 12 at 13:30 Moscow time. "Fifteen pieces of equipment and 51 personnel were brought in to eliminate the fire. There is no threat from the fire's emission," Lenta.ru reported. The false story was then spread by other Russian sites.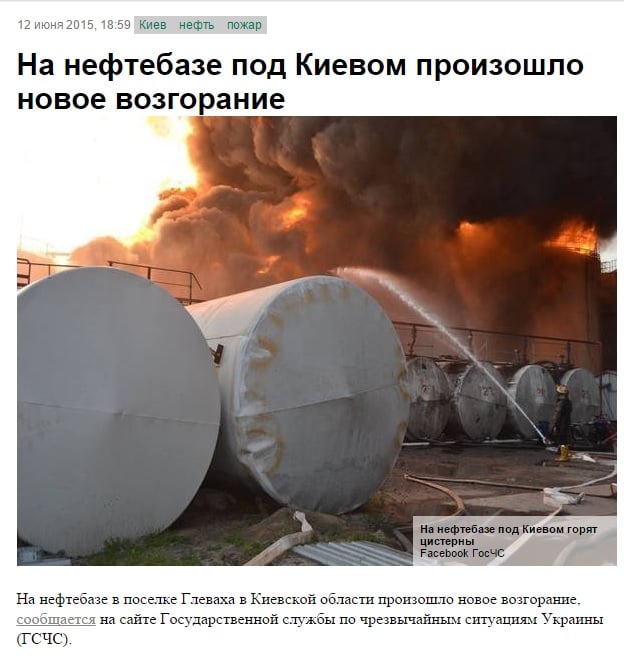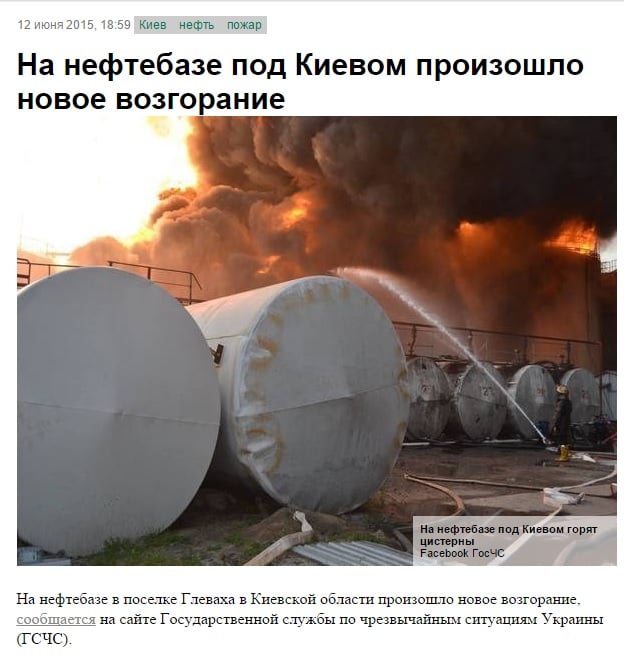 Lenta.ru created the bogus report by taking information from the site of the State Emergency Service of Ukraine that was published on June 9. It then turned it around and presented as breaking news.
In fact, the actual article on the State Emergency Service site, to which Lenta.ru refers, clearly states that as of 13:00 on June 12, there were no fires among the tanks and that they were continuing to cool the tanks that had been on fire.