Ukraine's new draft law on language has not yet been passed but it is already the source of many a myth, the predominant one being that once enacted, it will prohibit the use of all languages except Ukrainian. Ukraina.ru, Rambler, Pohnews all disseminated this fake citing statements made by two pro-Kremlin Ukrainian politicians, Yuriy Boyko and Viktor Medvedchuk.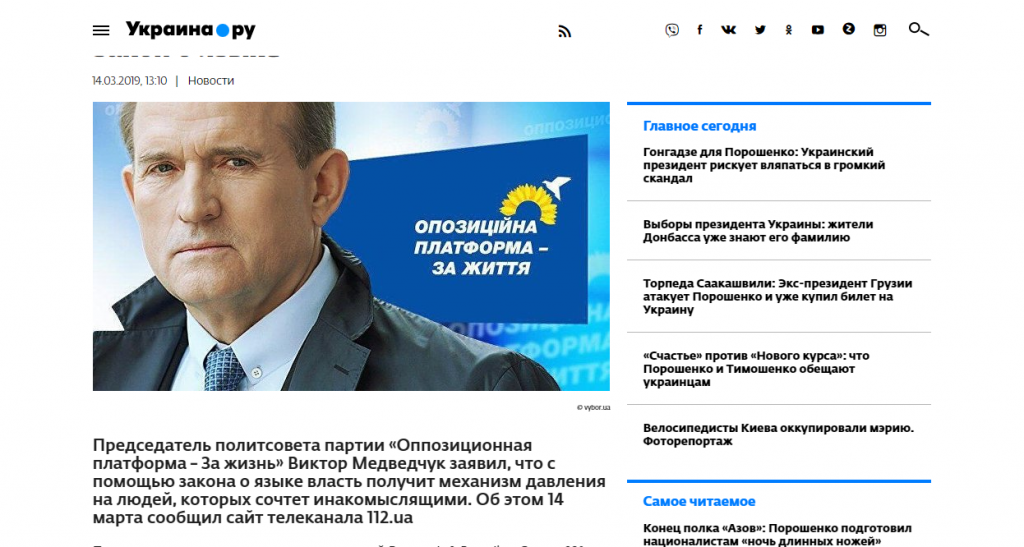 The draft law "On safeguarding the Ukrainian language as the state language" currently in its second reading in the Ukrainian parliament, stipulates that as put forth in the country's Constitution, Ukrainian will remain the only state language in Ukraine. The draft also states that its enforcement does not limit the language rights of national minorities. This means that Ukrainian citizens can speak any language they want.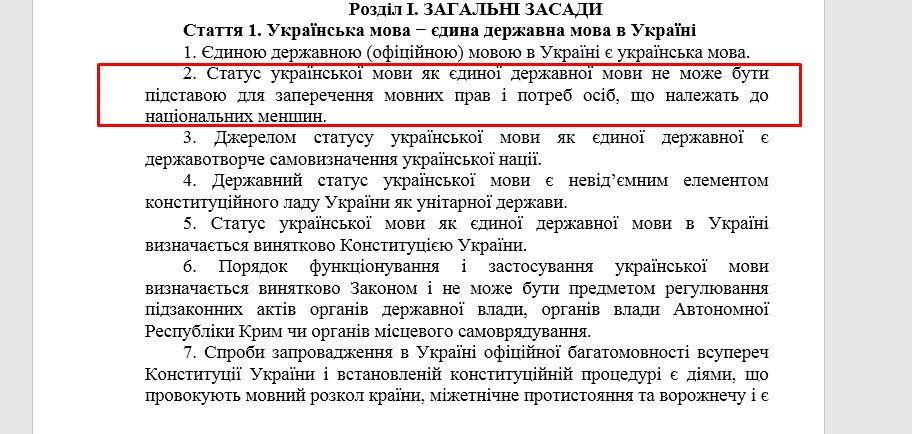 The proposed law does however outline certain spheres where Ukrainian is mandatory, first and foremost in government and local administration. The law does not apply to the sphere of private communication and religious ceremonies. Newspapers can be published in Russian but a Ukrainian edition is mandatory. The service industry should conduct its business in Ukrainian, however if a client requests that Russian be spoken, his request must be honored. The state also guarantees education in minority languages. Schools will have classes where the language of instruction will be the regional minority language.