Several Russian news sites reported this week that a Normandy format advisory level meeting on resolving the war in Donbas was canceled because Ukraine has not fulfilled the obligations it took upon itself at the December 2019 Paris summit. The Ukrainian President's Office meanwhile has announced that the meeting scheduled for August 28 was postponed because of French presidential adviser Emmanuel Bonn's previously planned business trip.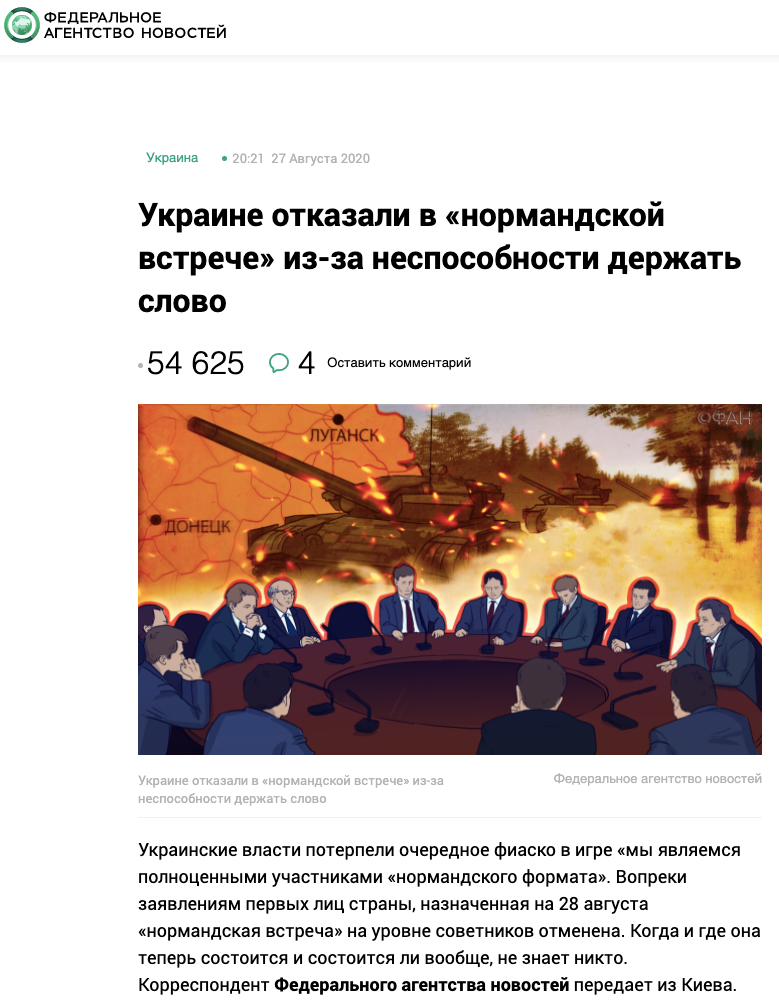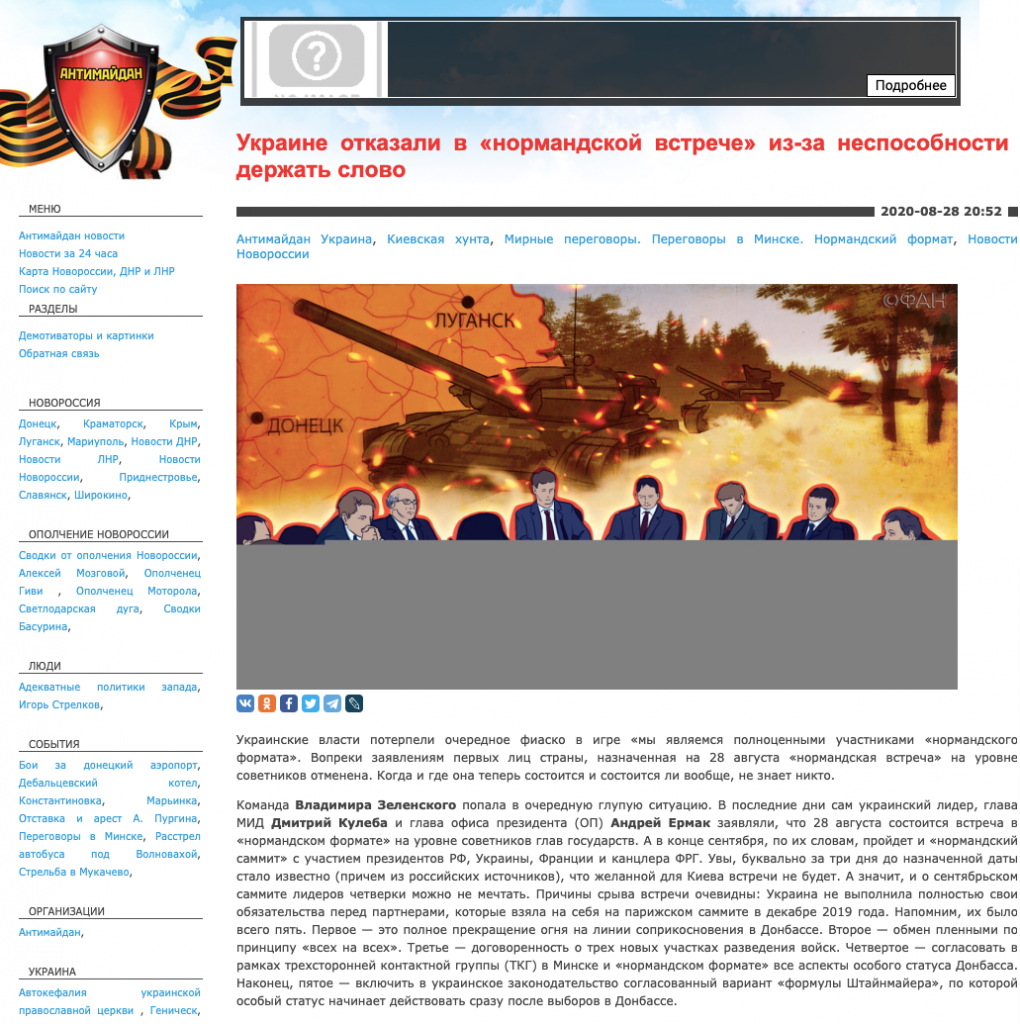 RIAFan, Antimaidan, NewsFront and other sites also featured this fake story.
Ukraine denied Normandy meeting because it can't keep its word, blared RIAFan. Literally three days before the appointed date it became known from Russian sources that the meeting Kyiv had wanted was not going to happen, and this means that there will be no September summit, RIAfan declares.
According to the Ukrainian Presidential Chief of Staff Andriy Yermak a new date for the meeting in early September is being discussed. He explained that a few days before the scheduled meeting he received a call from Emmanuel Bonn asking for a postponement in connection with the French adviser's prior businesscommitment.
The Normandy Format talks involve representatives of four countries, Germany, Russia, Ukraine and France, who met informally during the D-Day celebration in Normandy, and who aim to resolve the war in Donbas.
The last meeting in the Normandy format at the level of political advisers took place on July 3 in Berlin.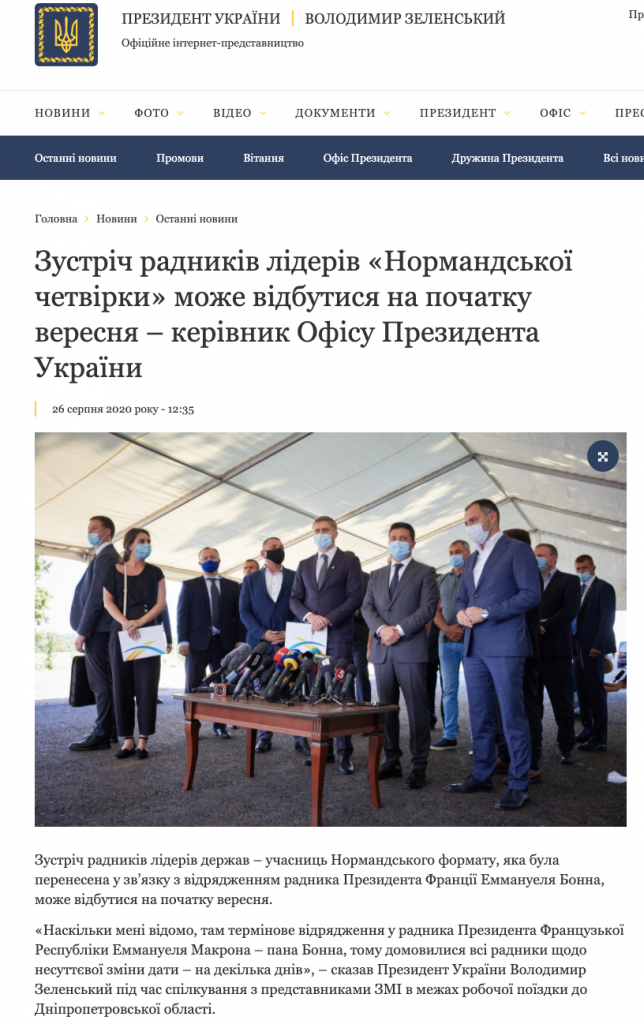 Russian media constantly harp on how Ukraine is not complying with the terms of the 2014 Minsk peace agreement and is doing everything to prolong the hostilities in Donbas. The StopFake team has debunked several of these fake narratives.