A diplomatic delegation from Norway arrived with an official visit to Crimea declared scores of Russian headlines on October 3. RIA Novosti, Channel Five, NTV, Komsomolskaya Pravda, Sputnik  all cite the leader of this "diplomatic delegation" Hendrik Weber, who says Russia's occupation of the Ukrainian peninsula is legitimate and all sanctions imposed against Russia in protest of its occupation are ineffective.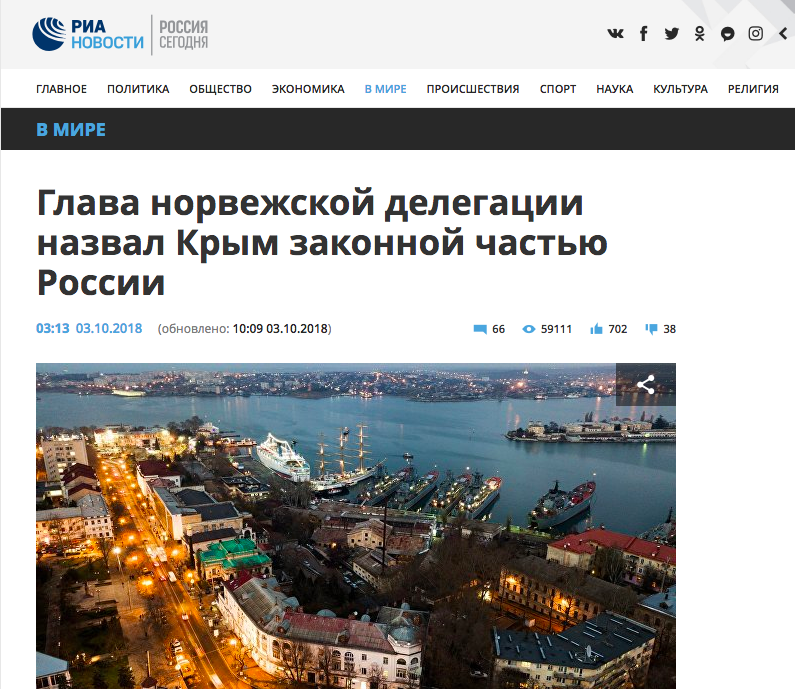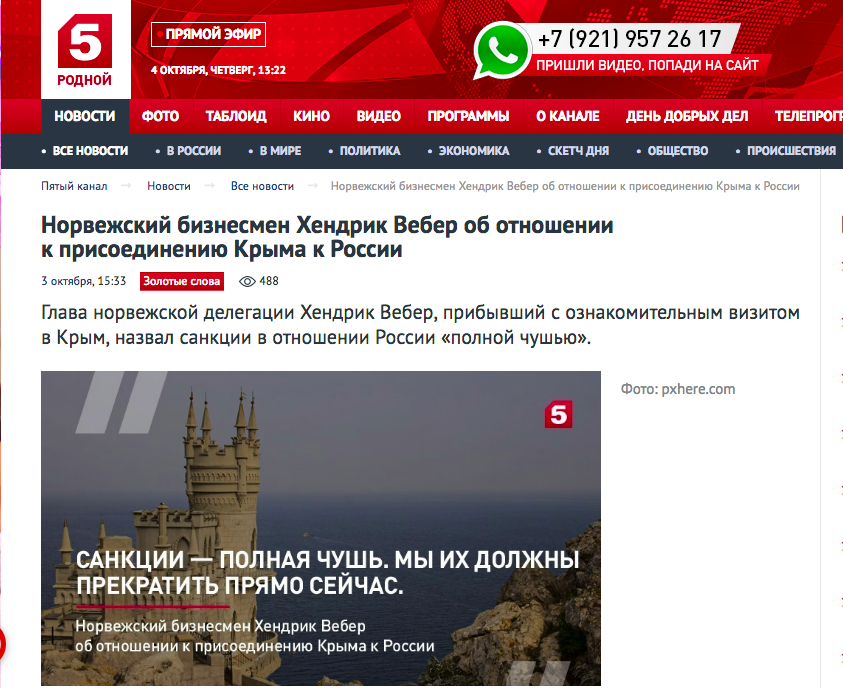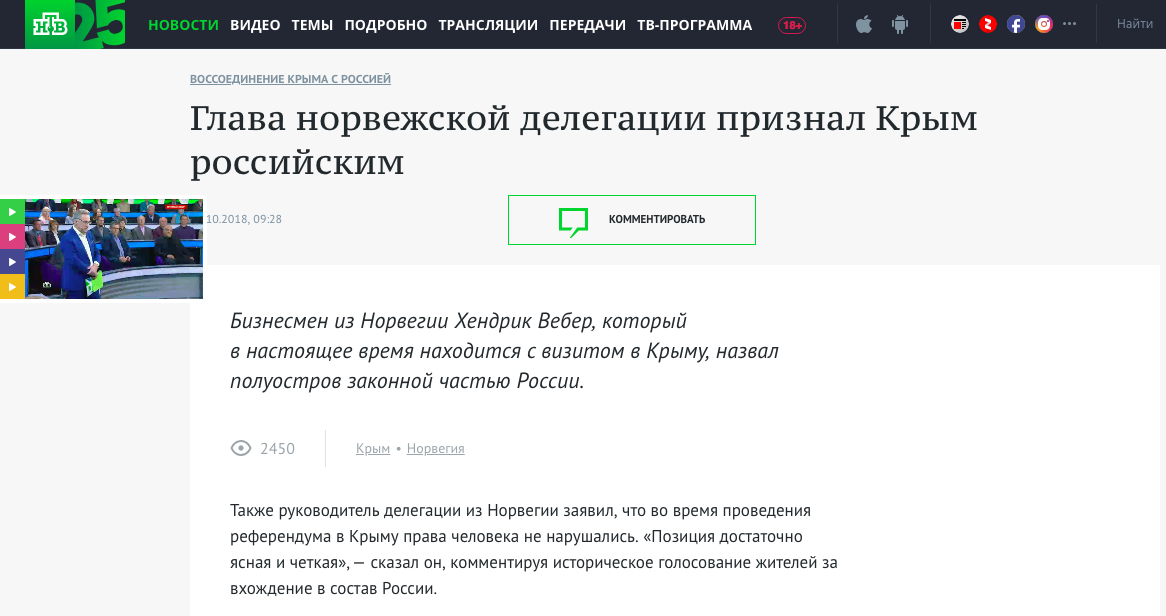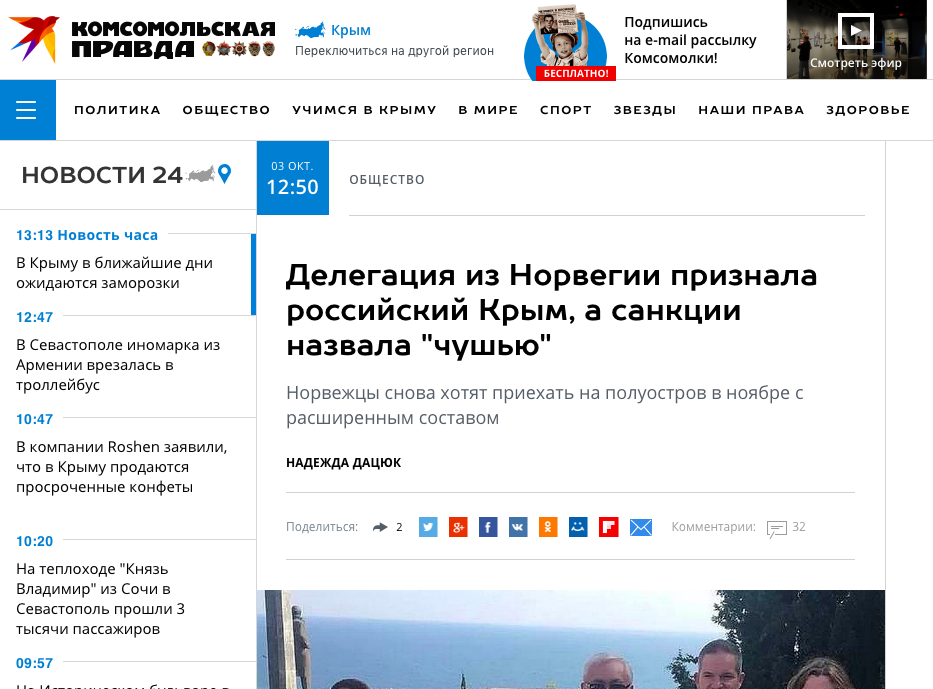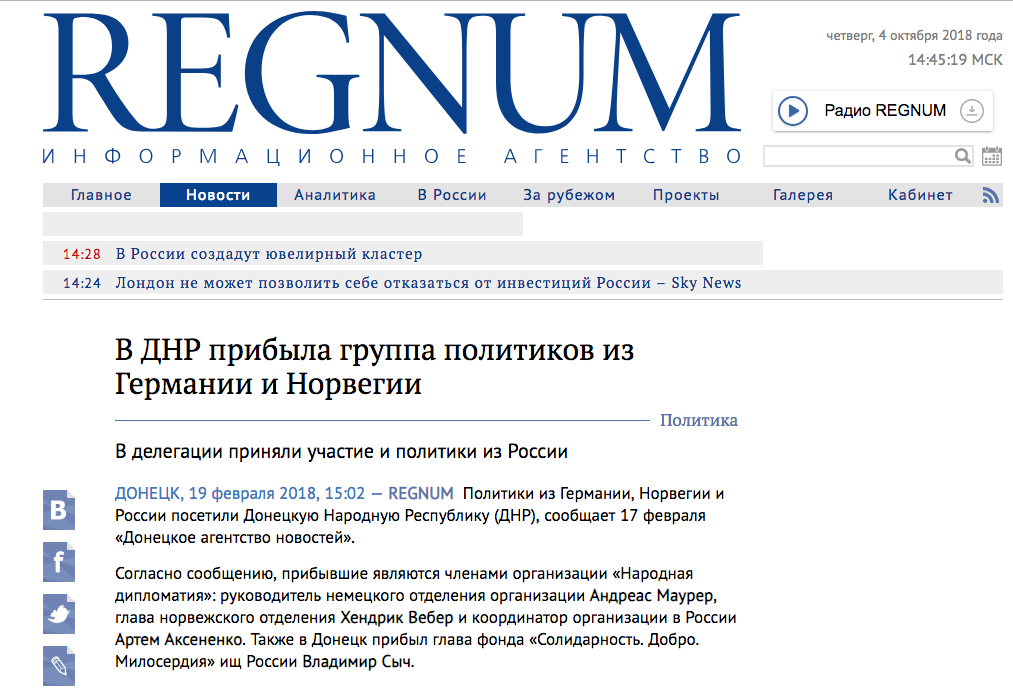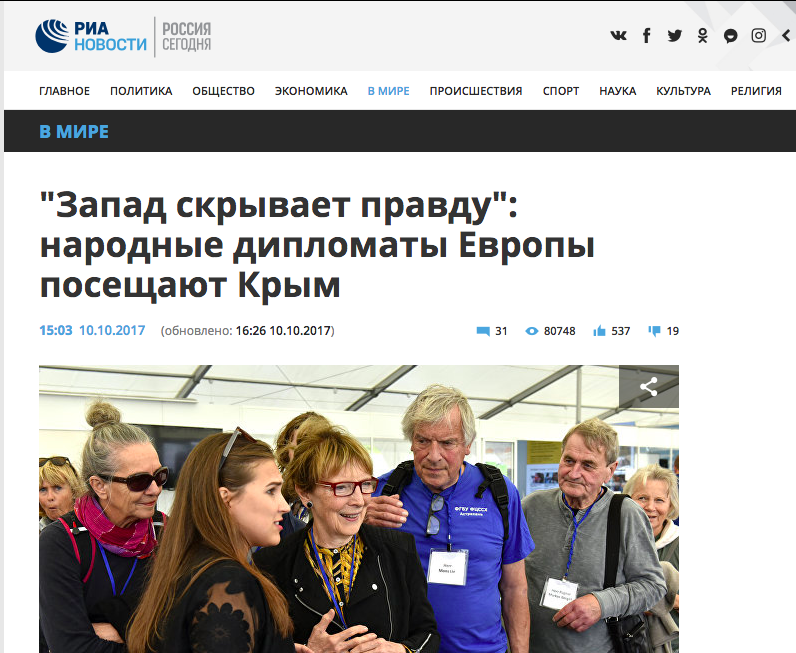 Weber and his delegation – a group of public figures, academics and entrepreneurs –  arrived in Crimea on September 30 and pro-Kremlin media immediately called the visit 'official' and its members 'diplomats'. This is not the first visit by Weber to annexed Crimea and occupied Donbas.
Hendrik Weber and his wife Mette Rosenlund are private entrepreneurs who are in the concrete business, according to reports by Norwegian publications VG and TV2 Norge. The couple launched an organization called People's Diplomacy Norway, call themselves people's diplomats, and are using their visits as attempts to 'legalize' the Russian annexation of Crimea. Pro-Kremlin media eagerly picked up this narrative and have unleashed a wave of stories claiming Norway is close to recognizing the official Russian status of Crimea.
In March 2014 after Russia annexed Crimea following a referendum held at the point of a gun, Norway called the referendum illegal and did not recognize Russia's annexation of the Ukrainian peninsula. Norway's position on the issue is clearly stated on the official website of the Ministry of Foreign Affairs. Norway regularly supports all declarations and resolutions against the illegal annexation.
Weber's previous visit to Crimea was harshly criticized by the Norwegian Foreign Ministry. The Ministry has clear recommendations that Norwegians not visit Crimea, as such trips can help to legitimize the annexation, says Foreign Ministry State Secretary Marit Berger Ressland.