In an interview to the Ukrainian weekly Fokus magazine, Yuriy Biriukov, adviser  to the Ukrainian Defense Minister announced that the Defense Ministry had stolen the design for military uniforms from the Norwegian company NFM Group. According to Biriukov, who also heads the volunteer organization "Wings of Phoenix", the Norwegian company sued Ukraine for this.
"Yes, they did steal, and the Norwegians sued us for this," answered Biriukov when a journalist asked him whether the Ministry of Defence had stolen the design for the uniform, which is known in Ukraine as "Pixel".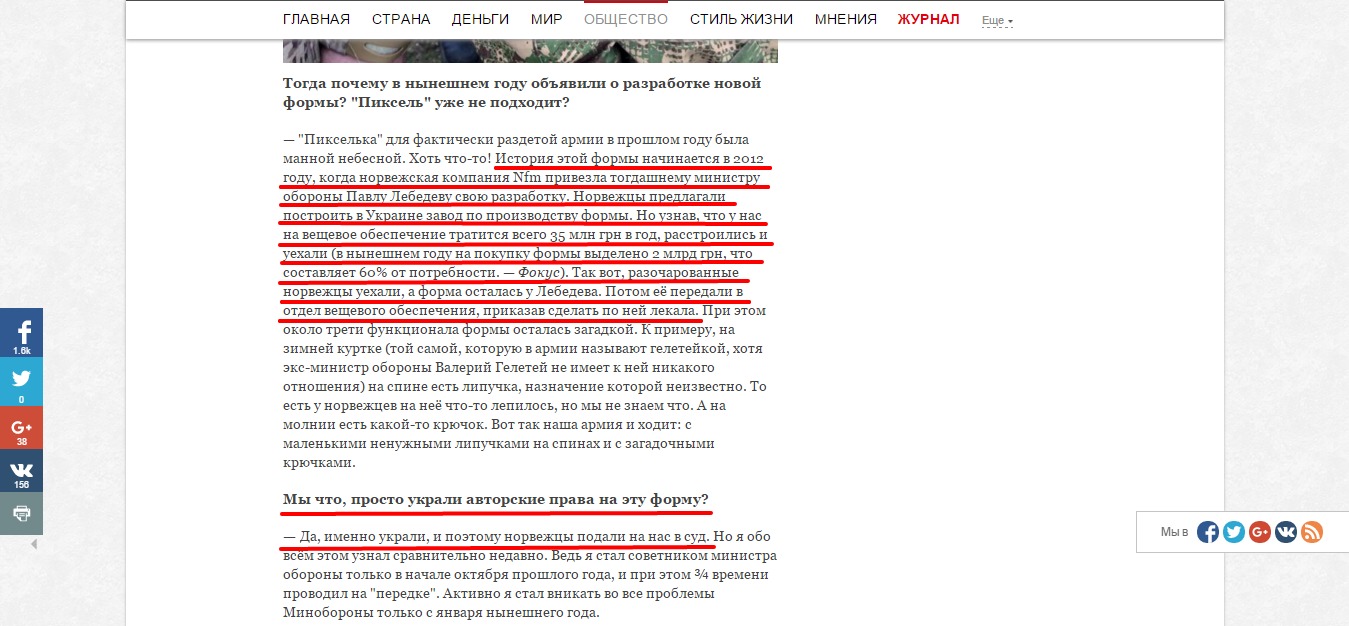 Several Ukrainian and Russian mass media – such as, Korrespondent, Golos Zaporizhzhia, the Russian military television channel Zvezda, Pravda.ru, Russian news agency Svezhyi Veter and others – produced news from the words of the adviser of the Minister of Defence.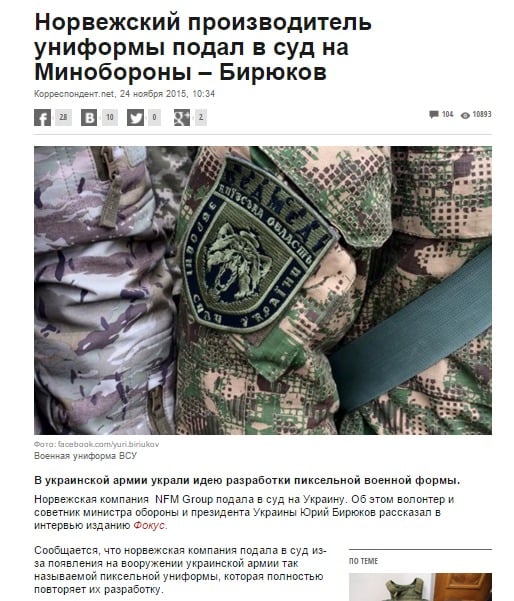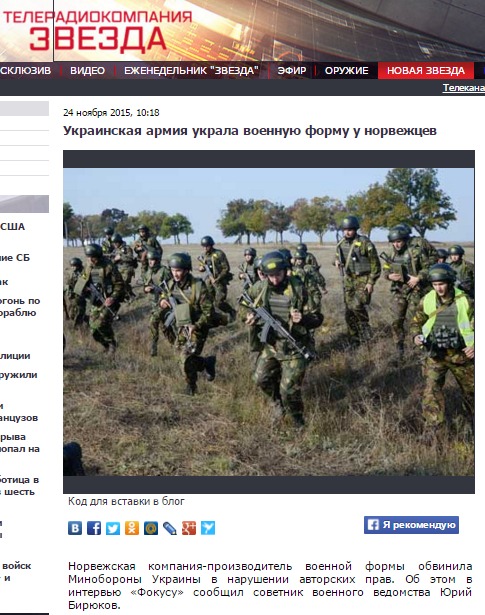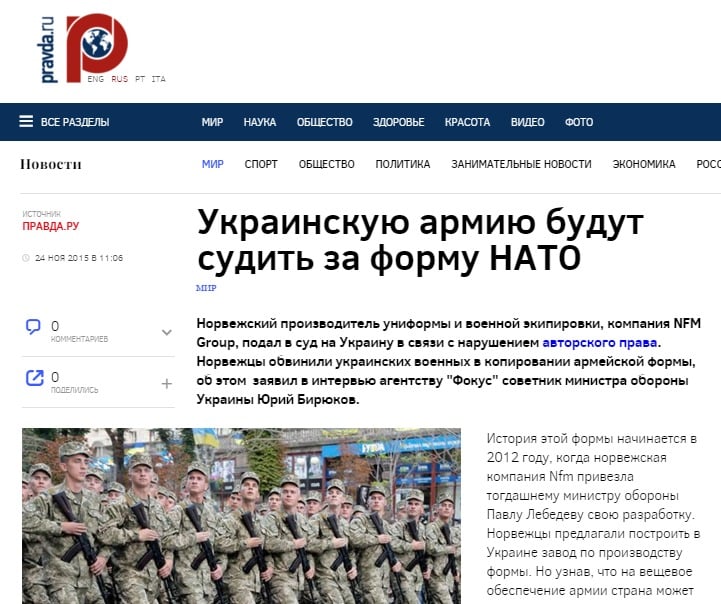 This issue was also heatedly discussed in social media forums.
The NFM Group however, has not sued the Ukrainian Defense Ministry for stealing design rights for military uniforms.
"We cannot confirm that NFM sued the Ministry of Defence of Ukraine. We know nothing about this," responded Agnieszka Khodakivska a representative of the Norwegian military uniform company when StopFake journalists asked her to confirm or deny Biriukov's claim.
It would appear that even Ukrainian defense ministry advisors are capable of disinformation.