On September 23, internet media posted false reports claiming that U.S. President Barack Obama had "accused Ukrainian authorities of the genocide of their own people" in a speech to a business roundtable. They cited CNN as their source.
They quoted Obama as saying: "With the inability and unwillingness of Ukrainian authorities to improve things, their actions make the conditions of all the population considerably worse and can't be called anything other than the genocide of their own people."
The news was published on such websites as oppps.ru, hollivizor.ru, jakos.net, postsover.ru, and on social networks.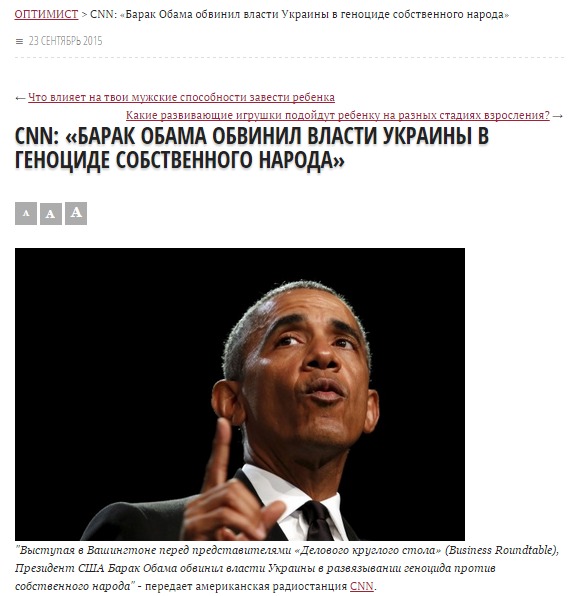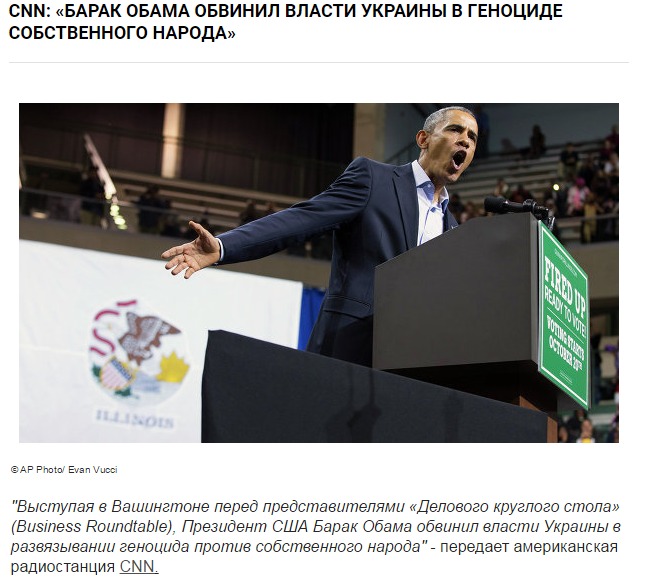 Indeed, Obama did speak at a business roundtable on on September 16, though these reports with the reference to genocide appeared almost a full week after the event.  In reality, there is no reference to Ukraine at all, and CNN made no such report.