Russian propaganda is spreading another fake in the form of a "questionnaire" filled with numerous errors and listing military activities which simply do not exist in the Ukrainian military. Children and minors are not involved in Ukraine's military service in any way. Mobilization is mandatory for individuals aged 18 to 60.
Russian media, using anonymous Telegram channels, claim that in Odesa, schoolchildren are being recruited for the front under the guise of part-time work during the summer holidays.
"In another survey, there are questions about 'summer plans' and whether schoolchildren want to have a summer job in the Armed Forces", writes a Kremlin-backed website.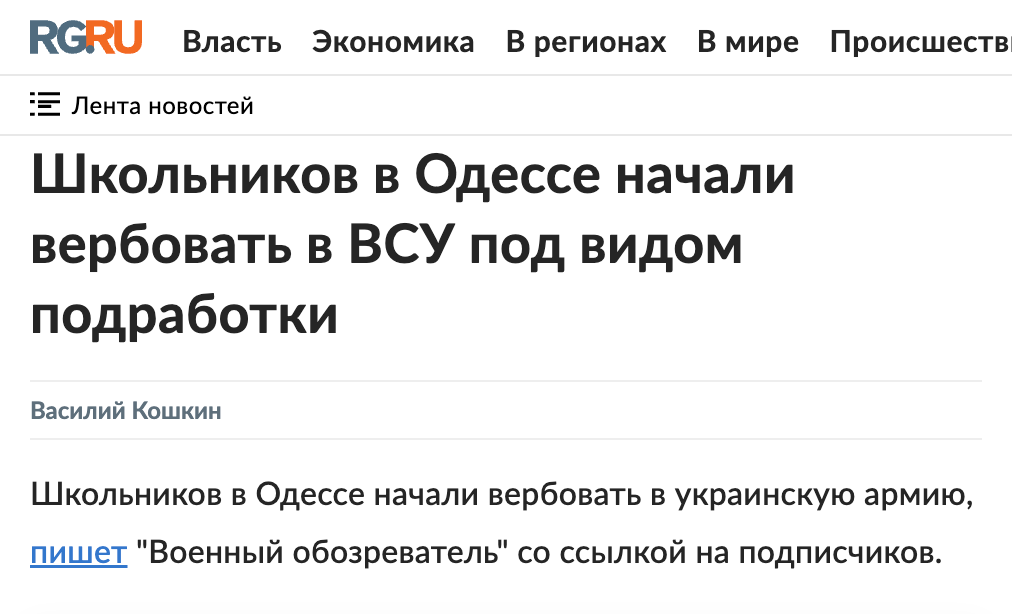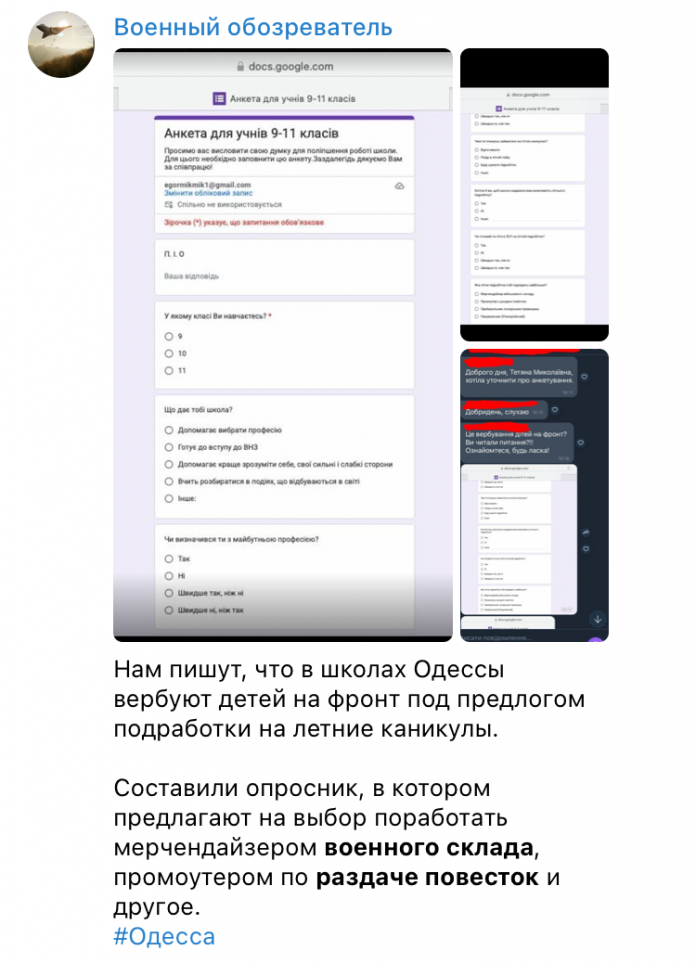 Kremlin propaganda is once again attempting to convince readers and viewers that there is supposedly no one left to recruit for military service in Ukraine, forcing the authorities to try and "lure children to the front."
The questionnaire form exhibited in these Russian fakes – as is always the case when Kremlin sites claim to be showing a "genuine" Ukrainian document – is riddled with gross mistakes. The so-called questionnaire "for grade 9-11 students" was created using Google Forms and it contains many errors.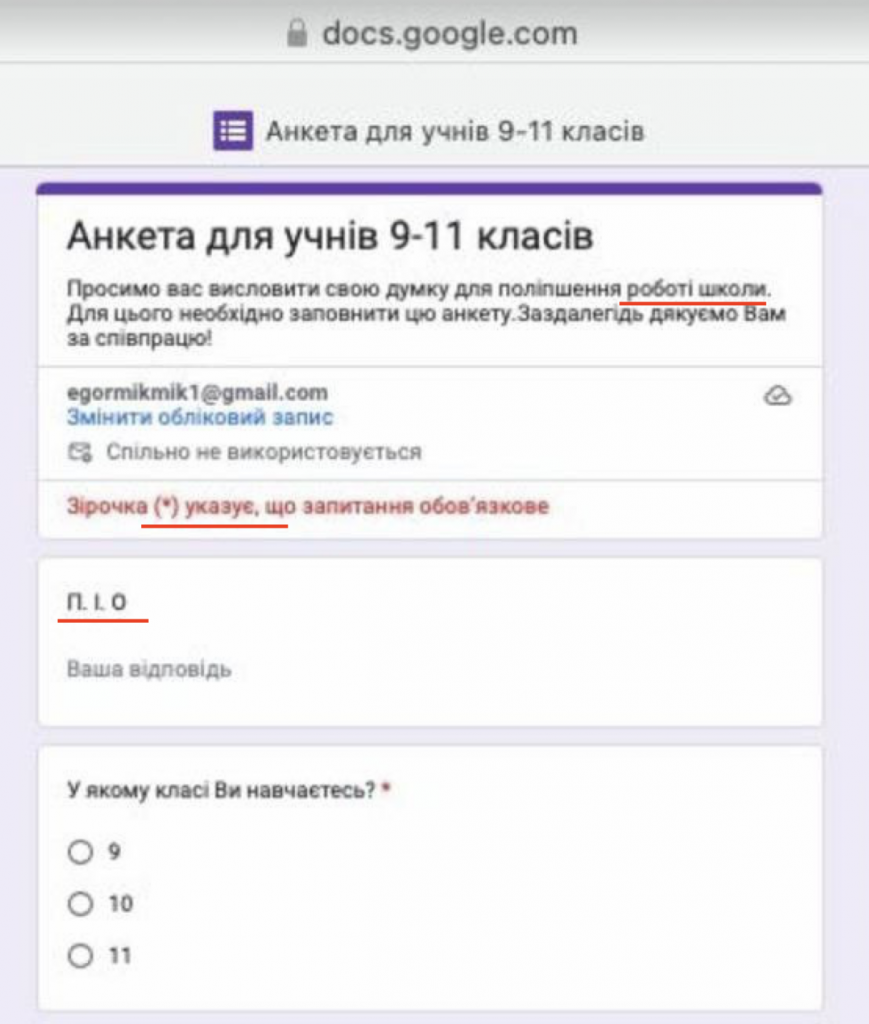 Furthermore, this questionnaire is completely illogical, initially it states that the purpose of the survey is conducted to improve the school's work, but then asks students if they are willing to "go to the Armed Forces for a summer job." There is no such thing as a "summer job" in the Ukrainian army. Ukrainian legislation clearly defines that conscription for military service applies to Ukrainian citizens who have reached 18 years of age, and during mobilization, Ukrainians aged 18 and above can also be called up.
Equally ridiculous are the fictional "positions" for school children listed on the questionnaire, such as "draft card distribution promoter." According to Ukrainian legislation, draft cards can be distributed by employees of military enlistment offices or extended territorial recruitment and social support centers. Also, according to the new mobilization procedures, draft notices can be served by heads of state agencies, local governments, as well as heads of enterprises, institutions, and organizations, but only if they receive such orders from the military enlistment office. Schoolchildren cannot do this.
StopFake has previously debunked similar Russian fakes, such as this fake video claiming that Ukrainian men are being forcibly taken for conscription on the streets, as well as the claim that Kyiv is allegedly sending children to war.