On May 17, Russia's Channel One broadcast a questionable video report about a protest in Bulgaria's capital, Sofia. About one thousand people allegedly rallied in front of the Ukrainian embassy to demand that Ukrainian authorities stop the political repressions of national minorities and members of the organization Bessarabia People's Council.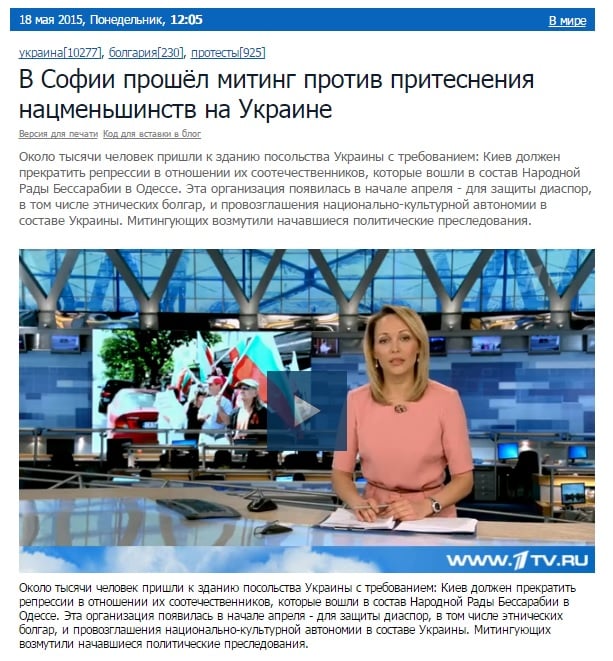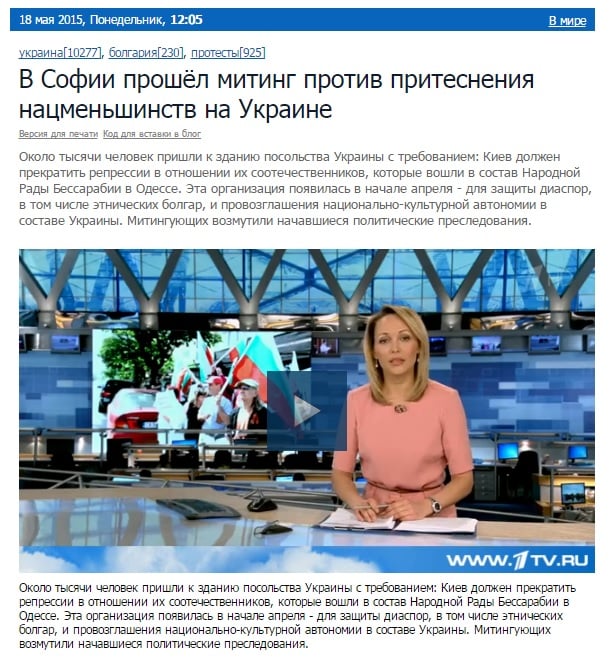 The video shows people with banners protesting. However, there is no shot of the whole crowd, and therefore it is not possible to estimate the number of people actually near the Ukrainian embassy.
The Ukrainian news agency RBK-Ukraine also reported on the event, but put the number at about 300 protesters.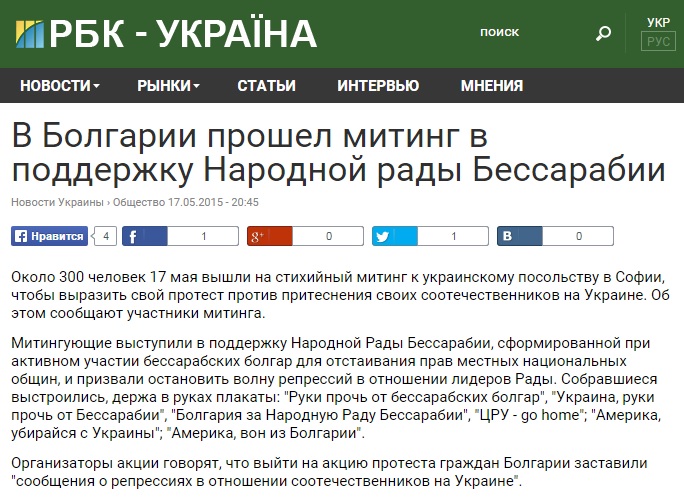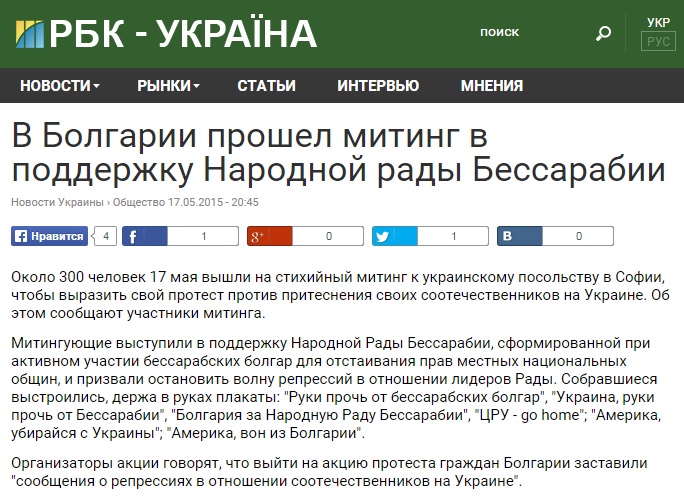 On May 17, Dimitrin Vichev published photos and a video of the protest on the Bulgarian site Faktor. According to these images, there were about 30 protesters.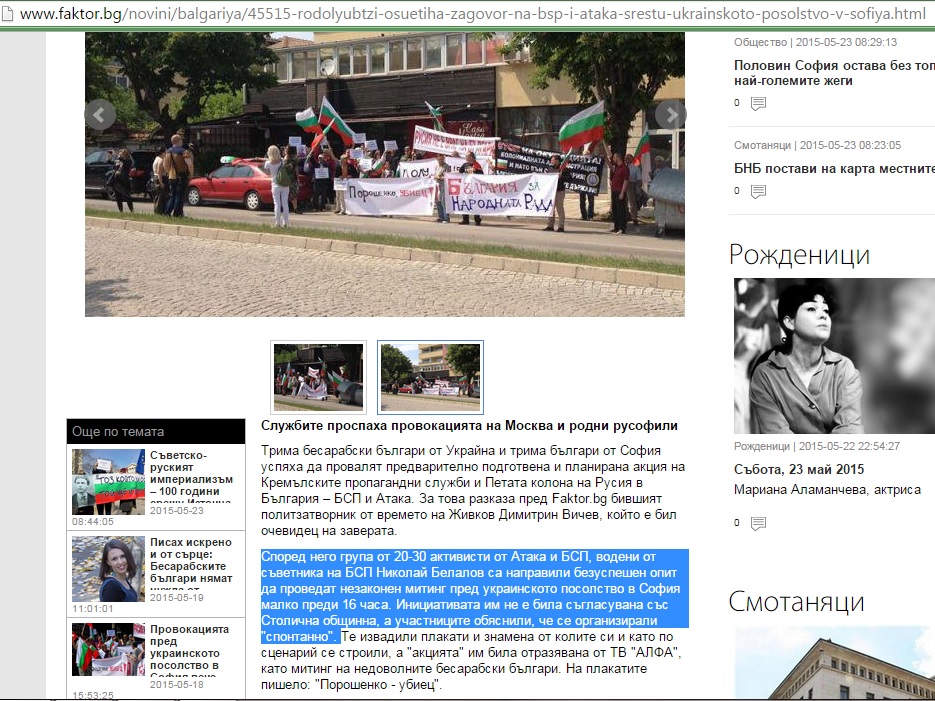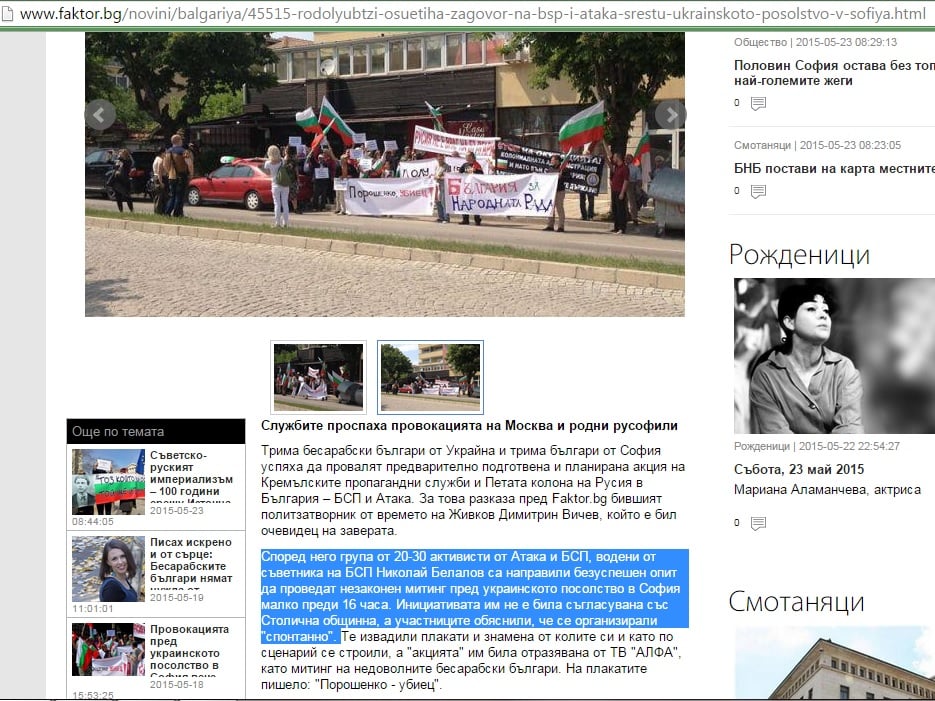 The video from Vichev's Facebook page.
Moreover, Vichev learned that the protest had not been spontaneous: It was organized by the pro-Russian party Attack and the Bulgarian Socialist Party.
Stopfake has already reported on misinformation regarding a congress of the Bessarabia People's Council in Odesa on May 16, where the autonomy of Bessarabia had been allegedly proclaimed.